Inexpensive dormitory having best location in Namba.
When I decided to visit in Osaka a few weeks later, it was too late to find good hotel at inexpensive price.
So, each hotels became expensive, and I gave up staying in hotel. Instead of that, I decided to stay in dormitory at the center of Namba.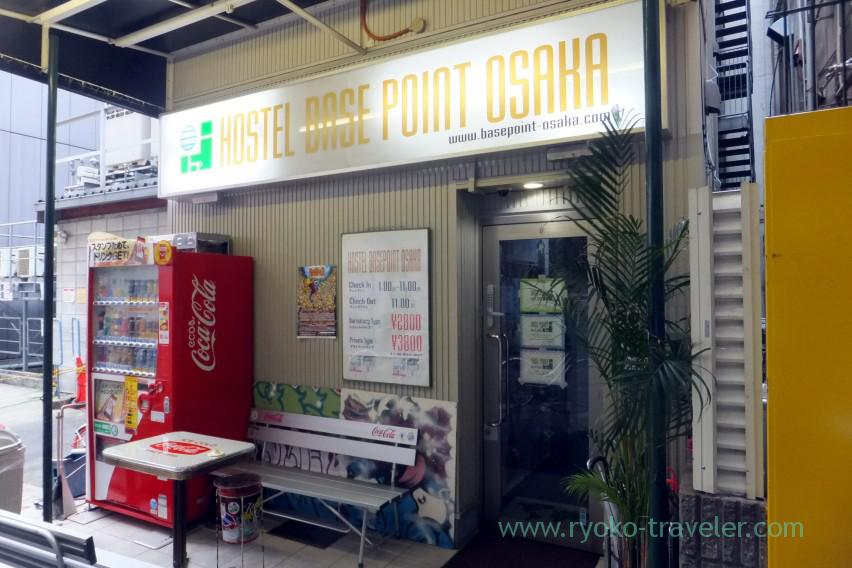 Its location is great ! It's very close to Namba station and along to outstanding Namba Nankai street.
So you never have trouble with your meals 🙂
And it's easy to find the accommodation. There's signboard on the street (in the daytime only).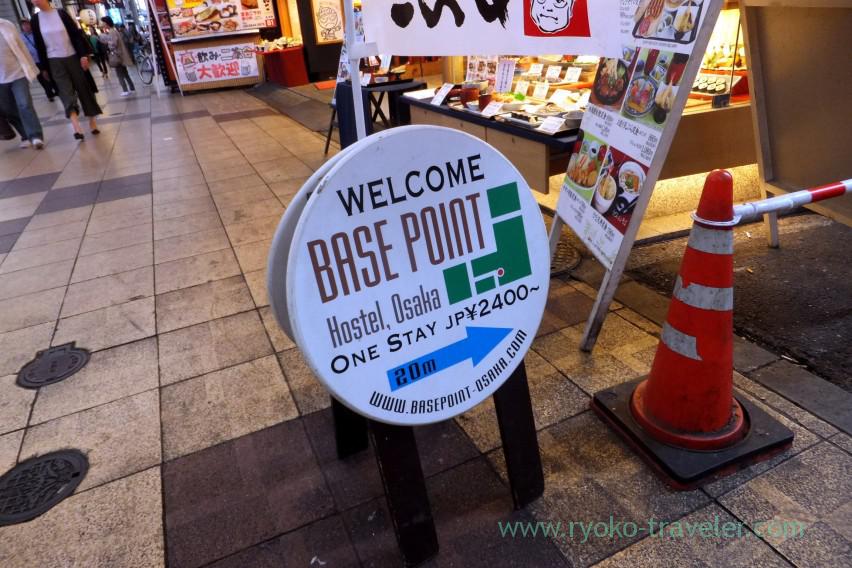 Nevertheless such a location, the price is so inexpensive. Dormitory is 2800 yen. And they accept tourists from various countries. Of course, English is OK.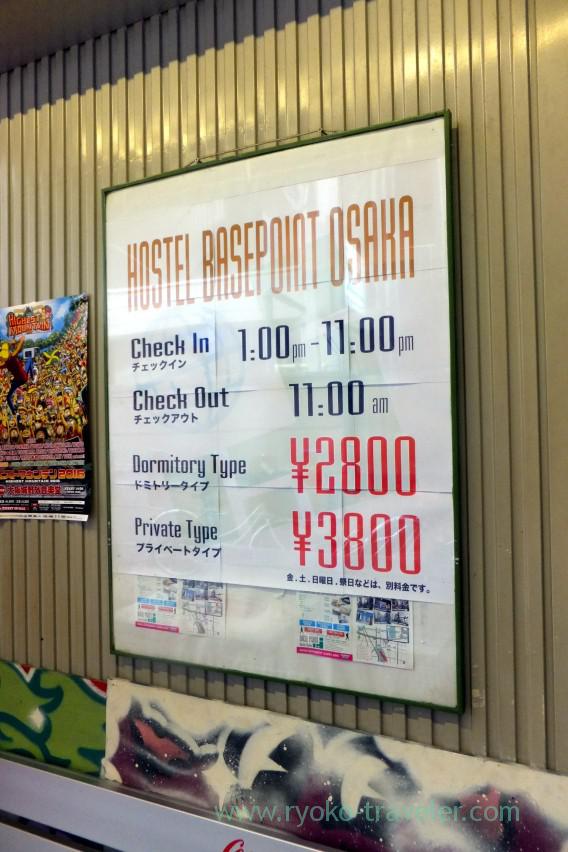 As soon as you open the door, the front desk welcome you. This photo was taken in the morning, so no one was there. But of course, there's staff for check-in.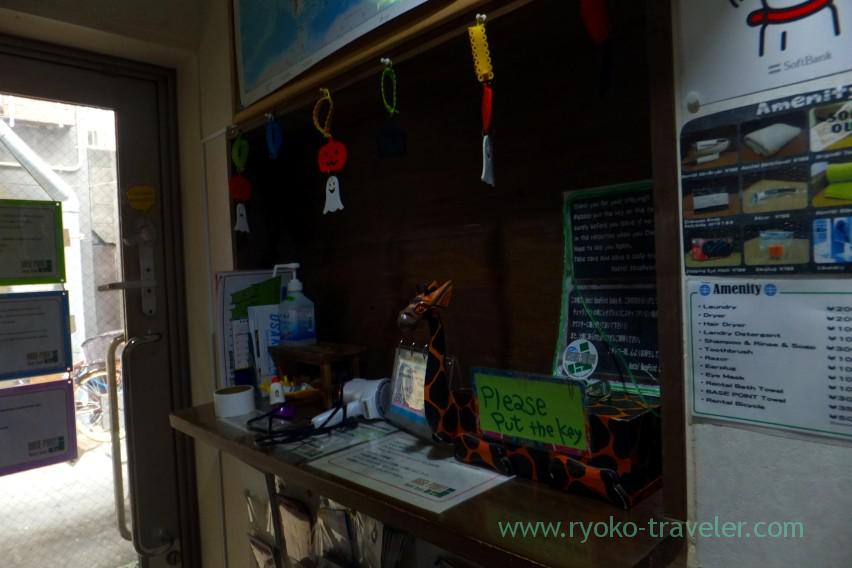 Rooms are upstairs.
Ladies room is on the 2nd floor and always locked. You can get the key when you check in.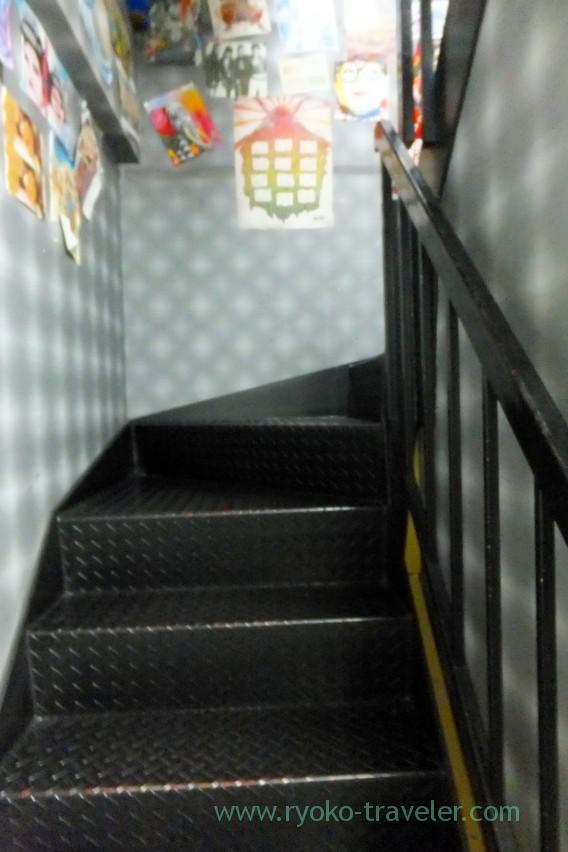 Ladies room have wash stand, locker, and bed.
Wash stand.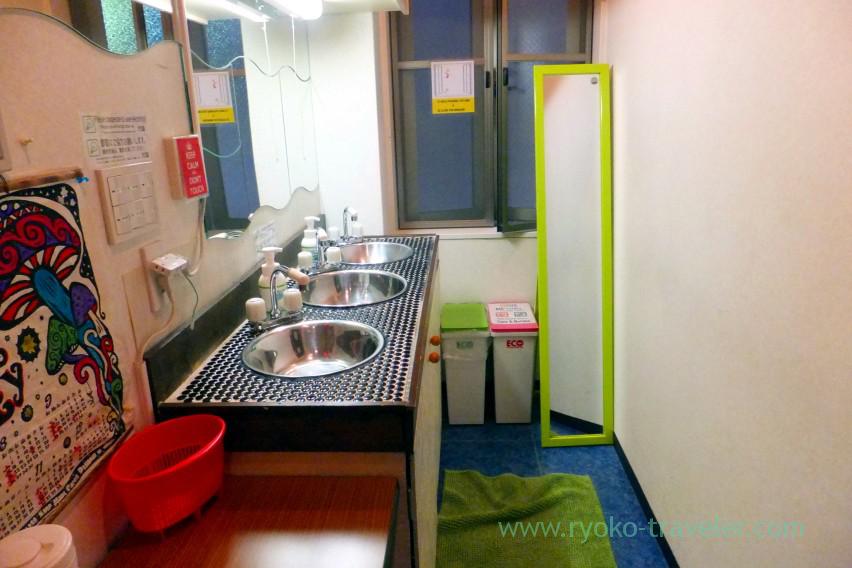 Bunk beds are on both sides. Though the room is narrow, there was no problem for me because I stayed in the room for two nights only 🙂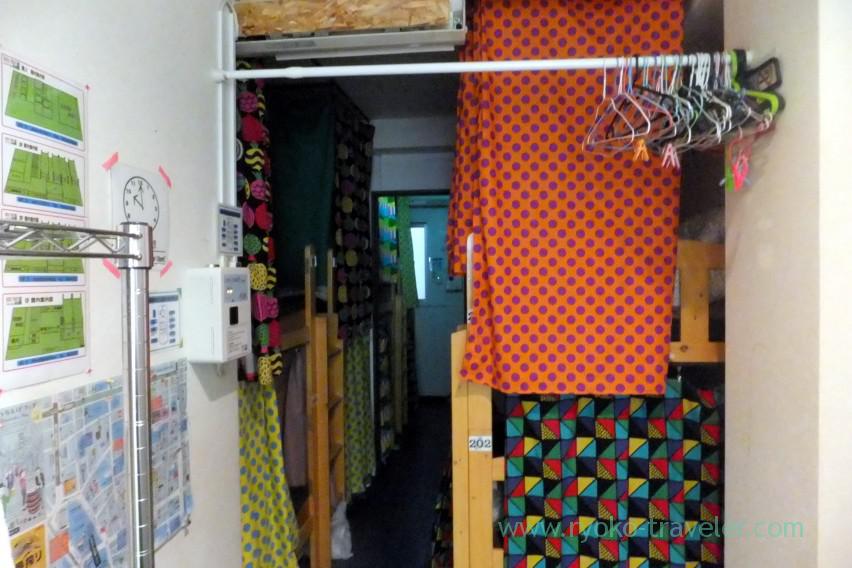 My bed. Outlet and low shelves available.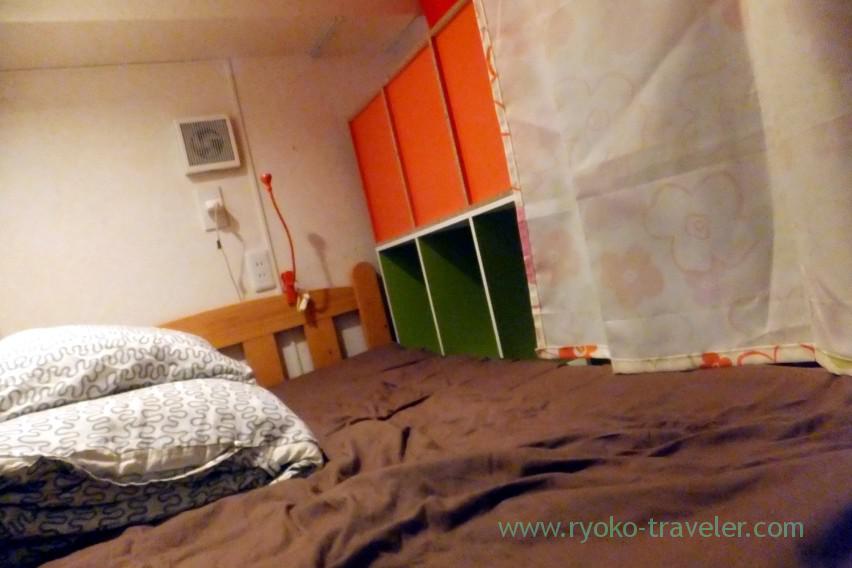 Wifi is available in the building. They have refrigerator, TV on the ground floor.
Shower and rest room is outside of the room.
I want to stay again when I have trouble with finding hotels at inexpensive price 🙂
This accommodation is very close to those shops and restaurants.
You can have everything :p
First solo trip in Osaka. I visited Osaka from at the end of last month to the beginning of this month because the flight ticket was so inexpensive. The first meal at this trip was at here. Chitos...
About Hostel Base Point Osaka
Address / 2-11-17 Sennichimae, Chuo-ku, Osaka-shi, Osaka
Station / Namba station (Nankai dentetsu, JR, Osaka municipal subway)
Websites / http://www.basepoint-osaka.com/ (in English)
Reservation /
agoda.com,
Expedia,
Hotels.com