I had something to do at Hamamatsucho on Saturday, so I had lunch at ZOOT after that. "ZOOT" serves ramen at daytime, and serves yakitori at night. Cool appearance doesn't go with the flag "Tsukemen".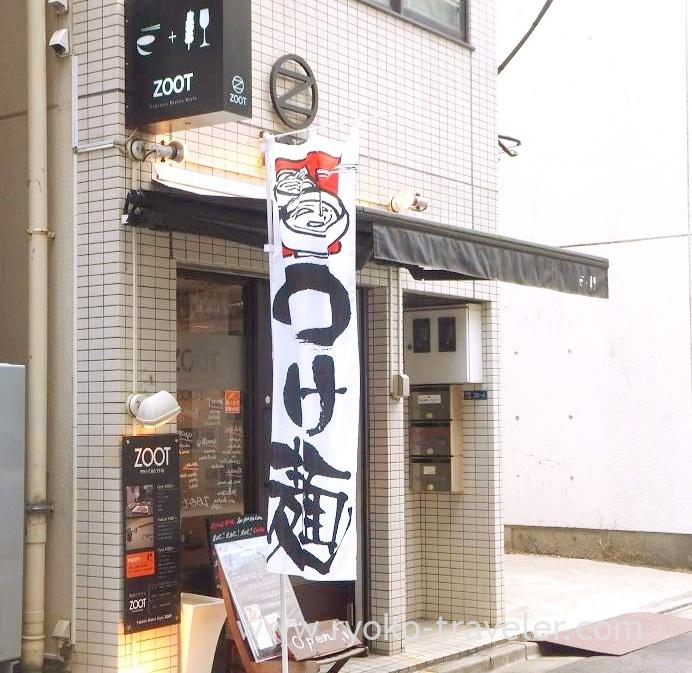 Inside is cool, too. There is a bar counter in the rear of the shop ordinary. They require guests to pay in advance because they are steadily at the back of the bar counter.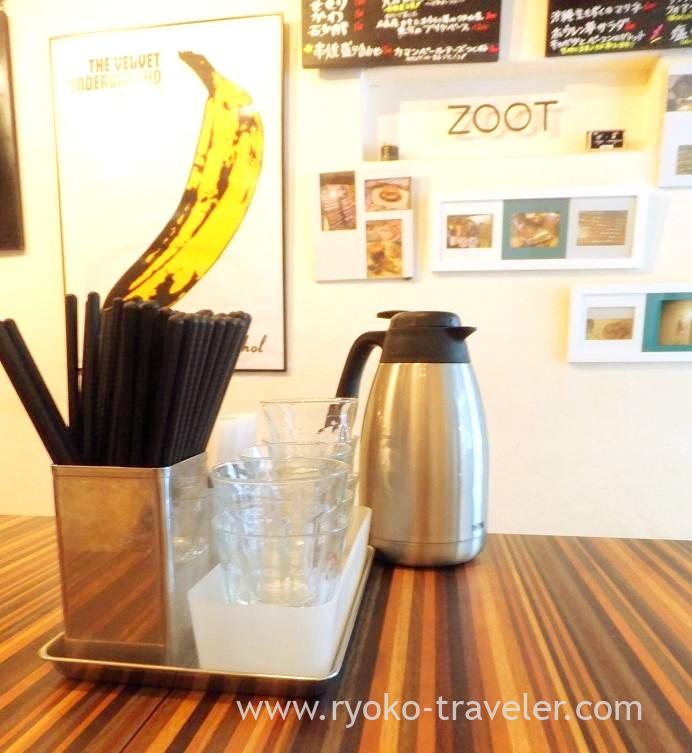 They have ramen and tsukemen only. I ordered ramen. Special ramen. It have onion, half-boiled egg, green onion, laver and Jew's‐ear.
The half boiled egg is most soft than any other eggs that I had ever eaten. It was difficult for me to hold by chopsticks. roasted pork fillet was melty and soak it in soup well. The soup had much extract of pork bone, fish and chicken. So, it had rich texture. It was good. I want to try tsukemen next time.
About

Name ZOOT
Open Lunch
Reservation Unavailable
Credit card Unavailable

Google Map