I visited Sushidai (寿司大) that have the longest line to wait in Tsukiji Market. When I got to the market, it was still 4 a.m. But some people was already there. To our great happiness, we could enter the shop just after the opening time 🙂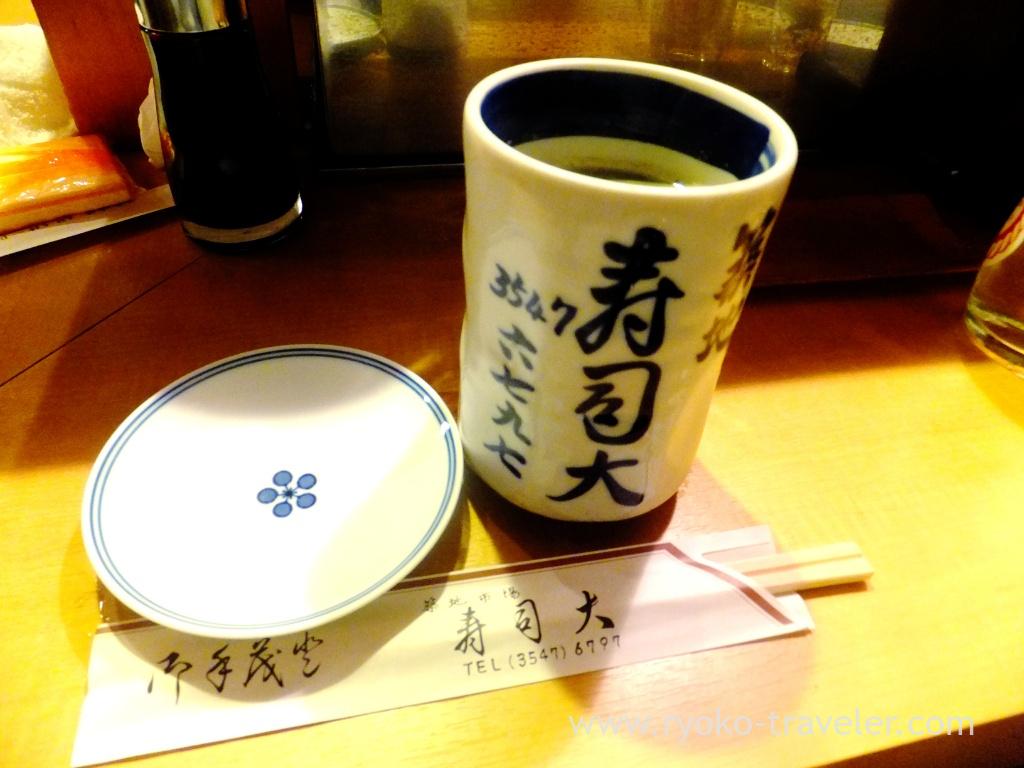 Almost all people ordered a chef's choice set (3900 yen) or a assorted nigiri set (2500 yen). But we ordered some nigiri what we like.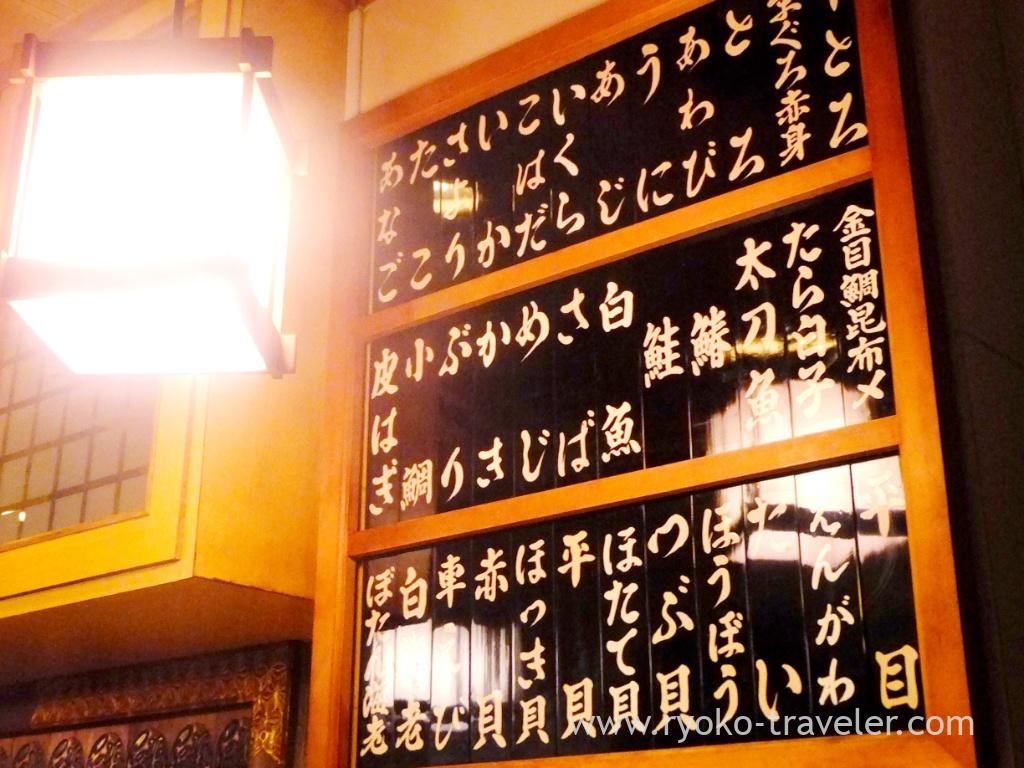 I don't know its price because those have current price. But it cost me near 5000 yen in all. At first, I ordered sashimi. The young tuna was so fatty and tasty. I wanted to have second helping of it.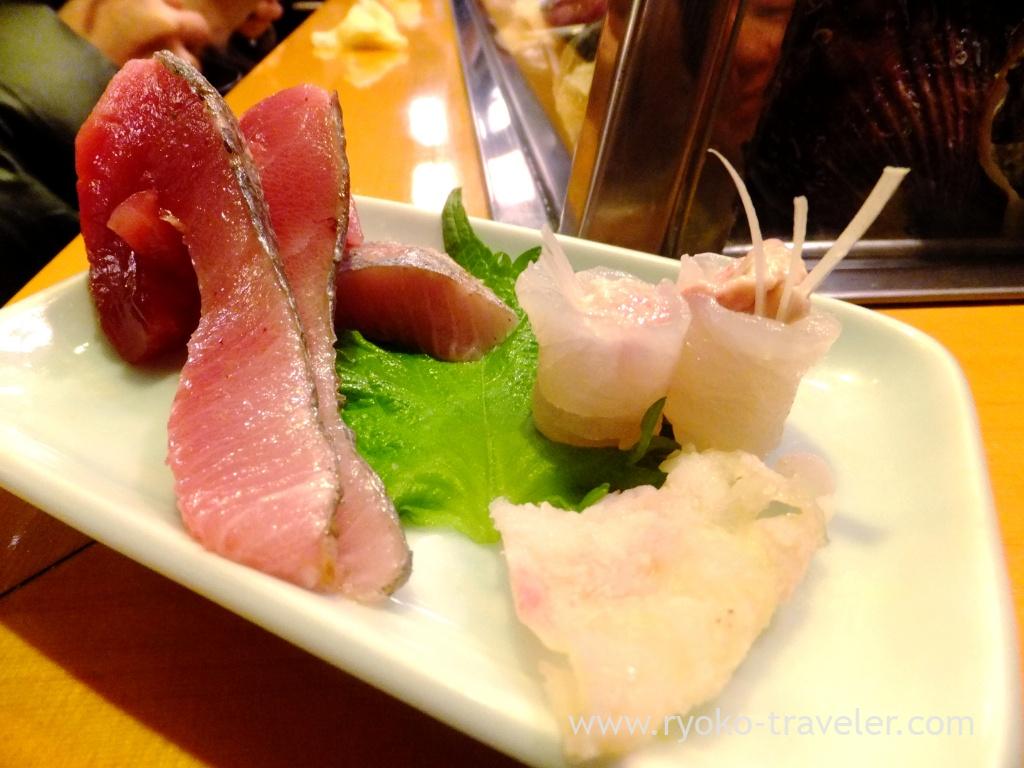 My friend ordered this and gave some to me. It had rich taste of those eggs. It was seasoned with spice. Very good.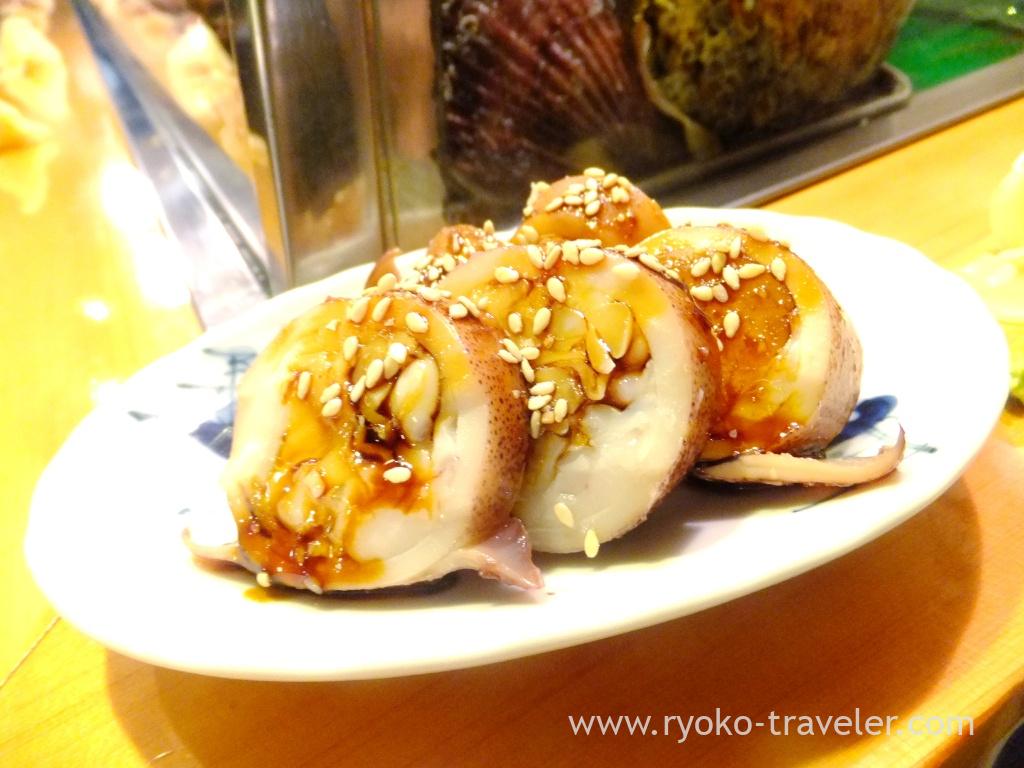 I can't help ordering yellowtail on winter. Needless to say, so tasty. Maybe, it is cold ( or winter) yellowtail.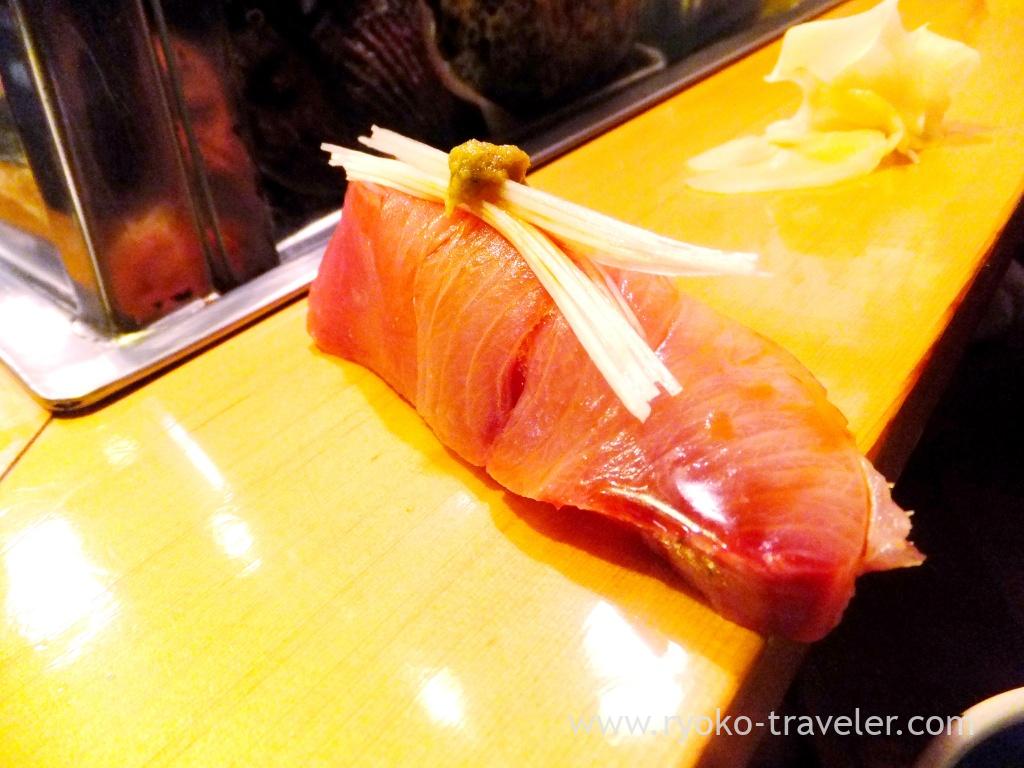 Tamagoyaki is served automatically when we ordered several pieces of sushi. Green thing is laver. It's tasty.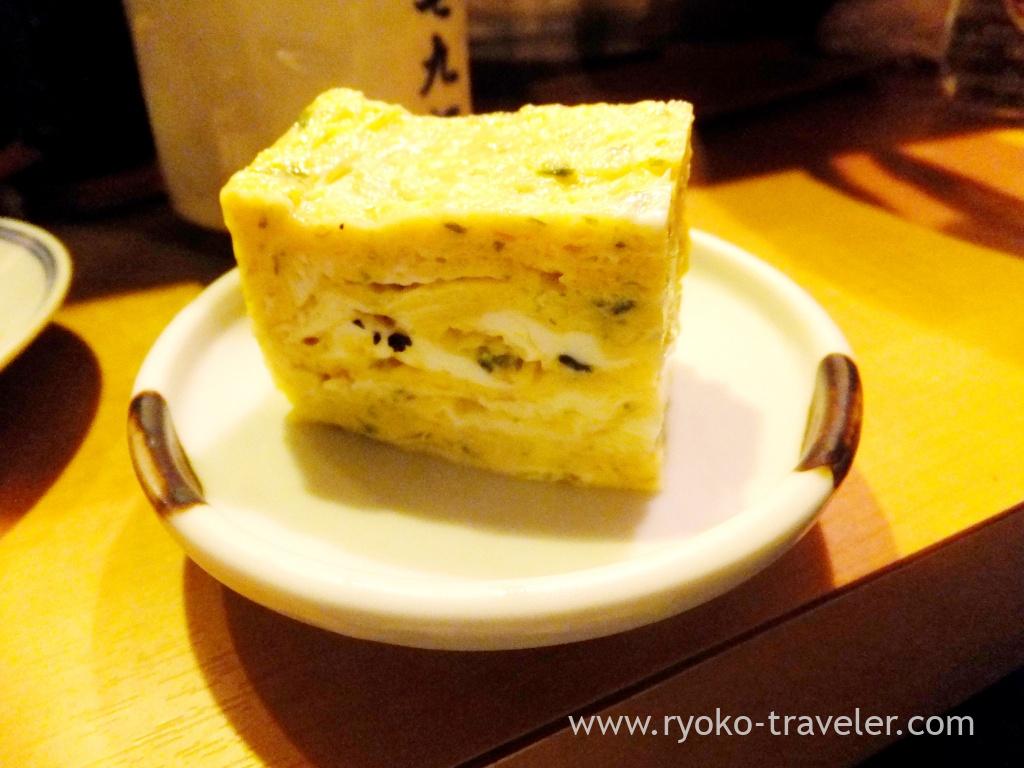 My friend gave me it, too. It melted quickly in my mouth. Smooth 😉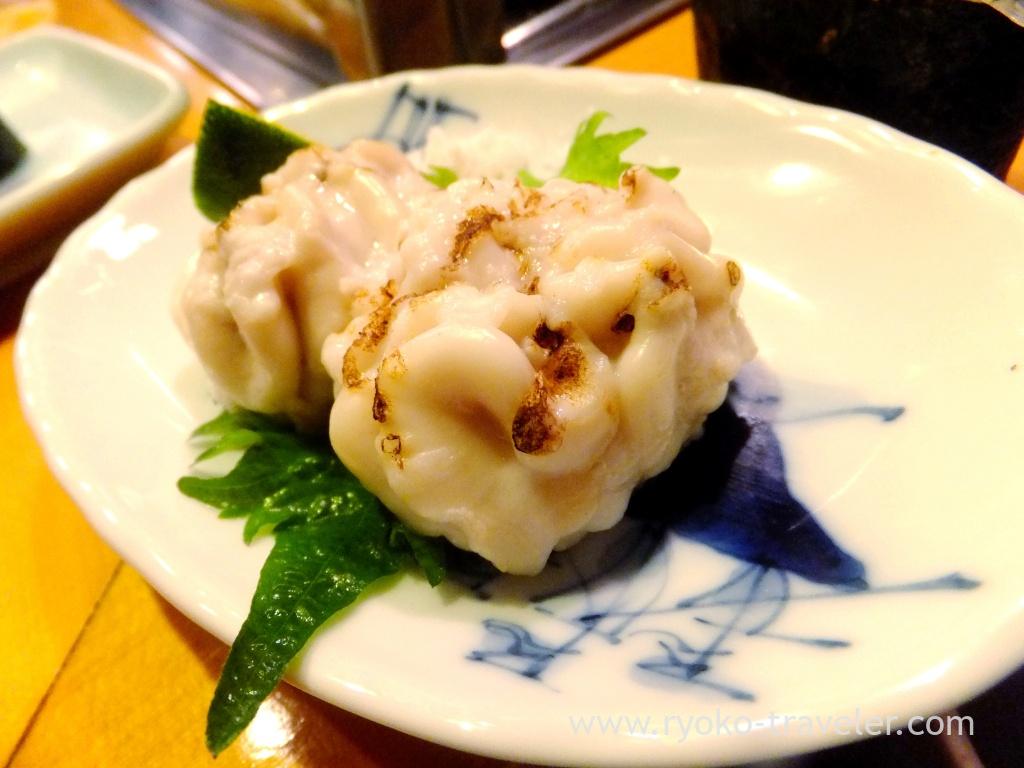 Light bitterness of the fishes were so good.
I like Ark shell best in all kinds of shells 🙂
My acquaintance being seated next to me ordered this, and I ordered it, too. It wasn't on the menus. That's regular customer all over !!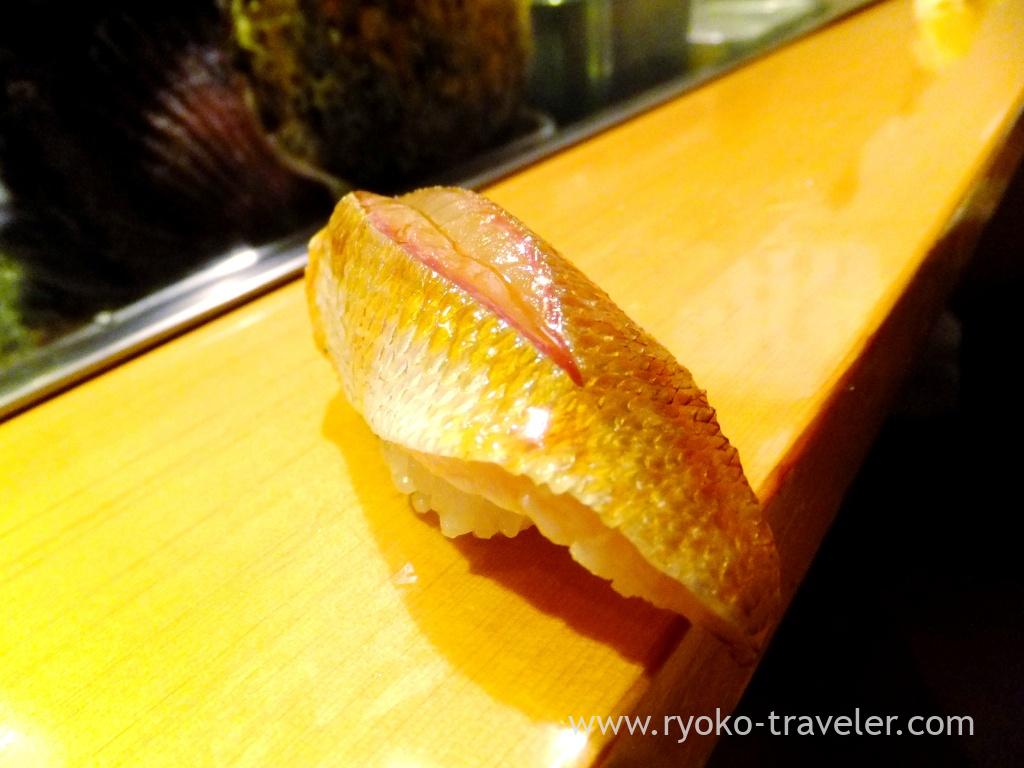 Last. it's winter tastes, too.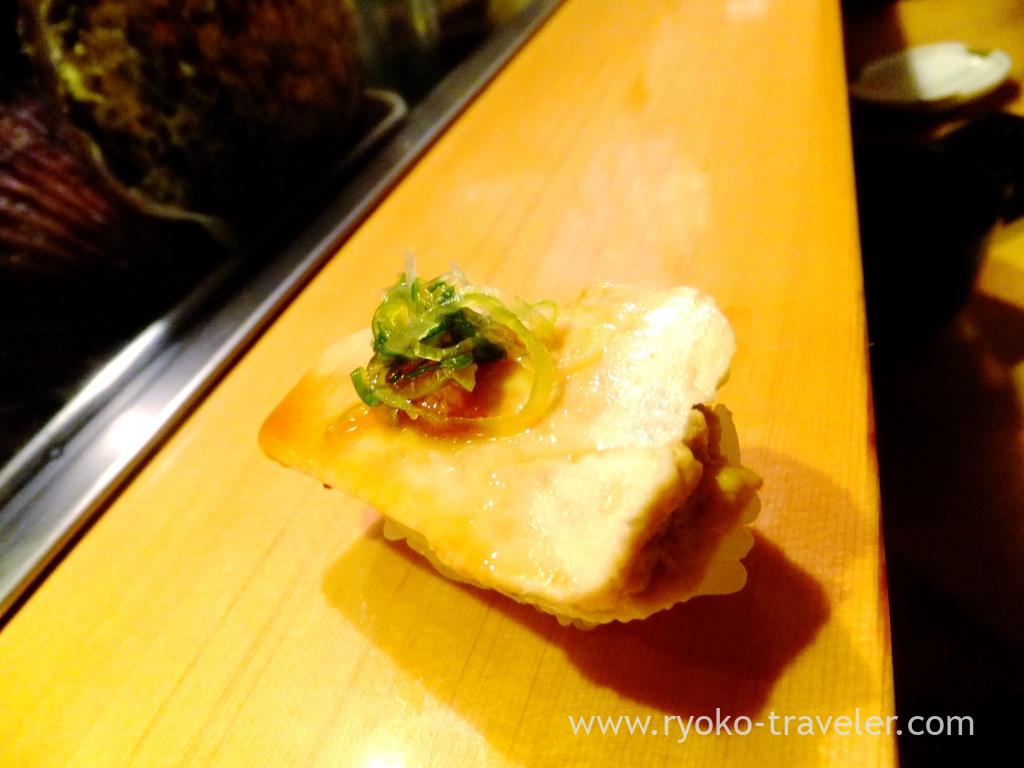 Everything was tasty, but I couldn't eat much because I didn't sleep a wink for Sushidai. I have lost my appetite. Sushidai have really a long long line. Even if I go to there on my first train, I have to wait more two hours in front of the shop. On weekends, many people have to wait more four hours to enter the shop 🙁 So crazy ! Umm, but there is no choice to join the line next time to eat sushi to the full. But I can't wait more two hours !
About

Name Sushidai (寿司大)
Open Morning through noon
Reservation Unavailable
Credit card Unavailable
URL Twitter

Google Map (Current Location)