We got up at 5 a.m. on the third day during staying in Siem Reap. Why did we get up and go out so early without breakfast ? Surely, because of seeing sunrise at Angkor wat !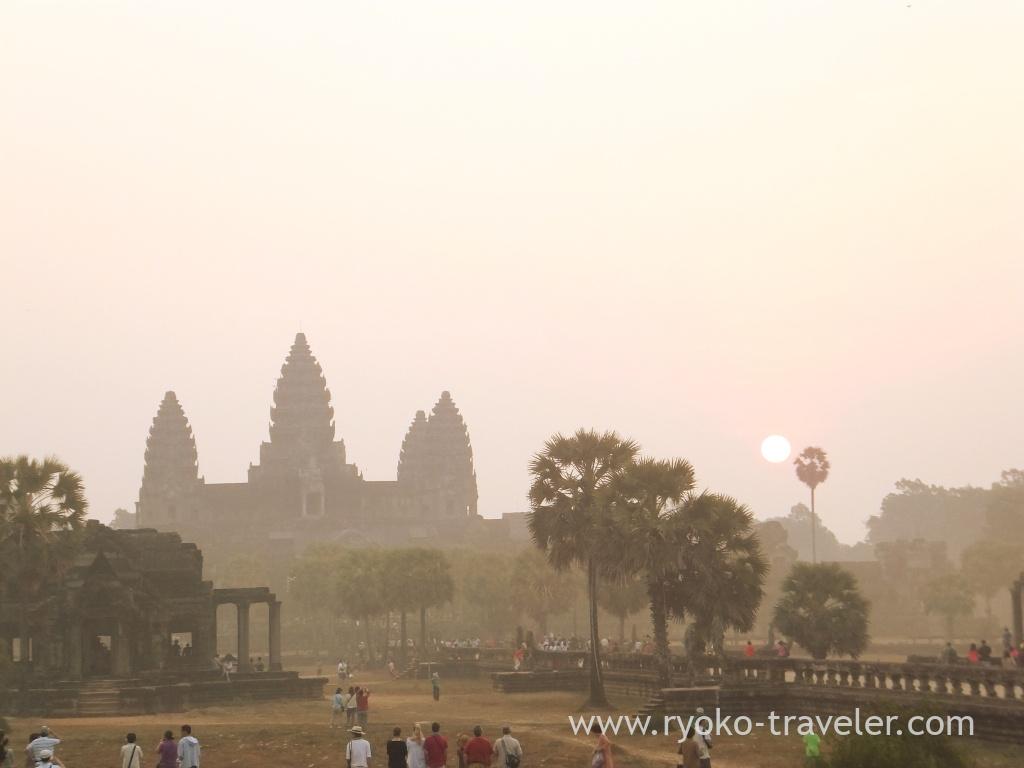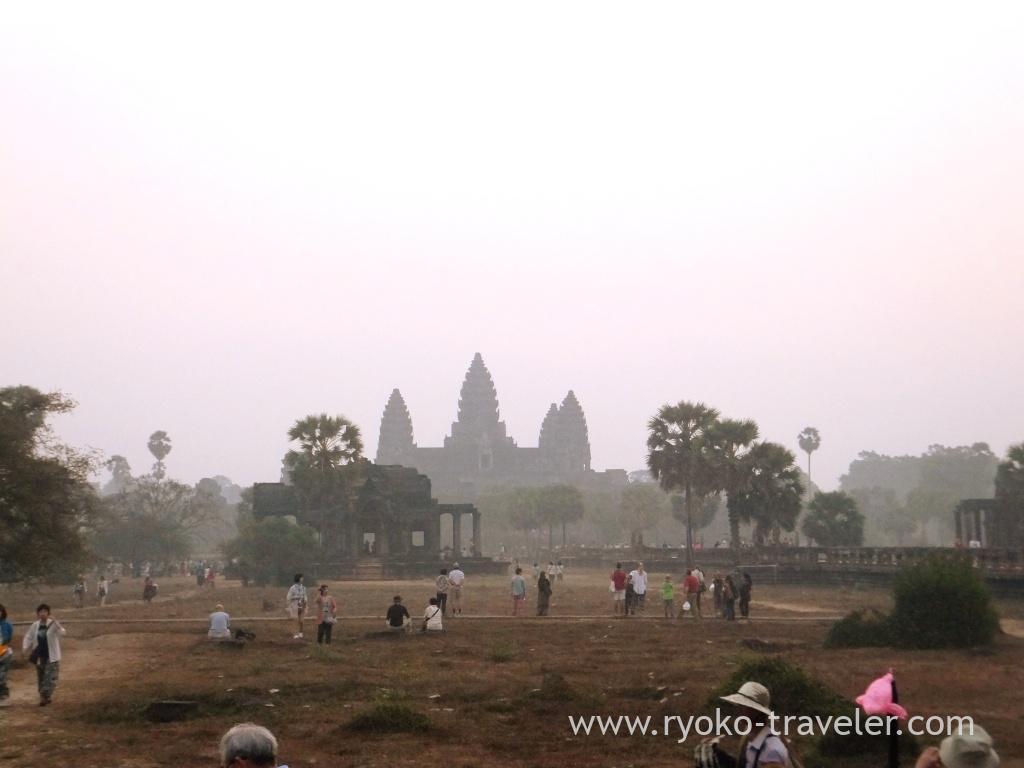 To our little disappointed, the sky was already bright when the sun rose. And, I wanted the sun more close to the architecture. But still it was splendid 🙂 From the gate. It looked like evening.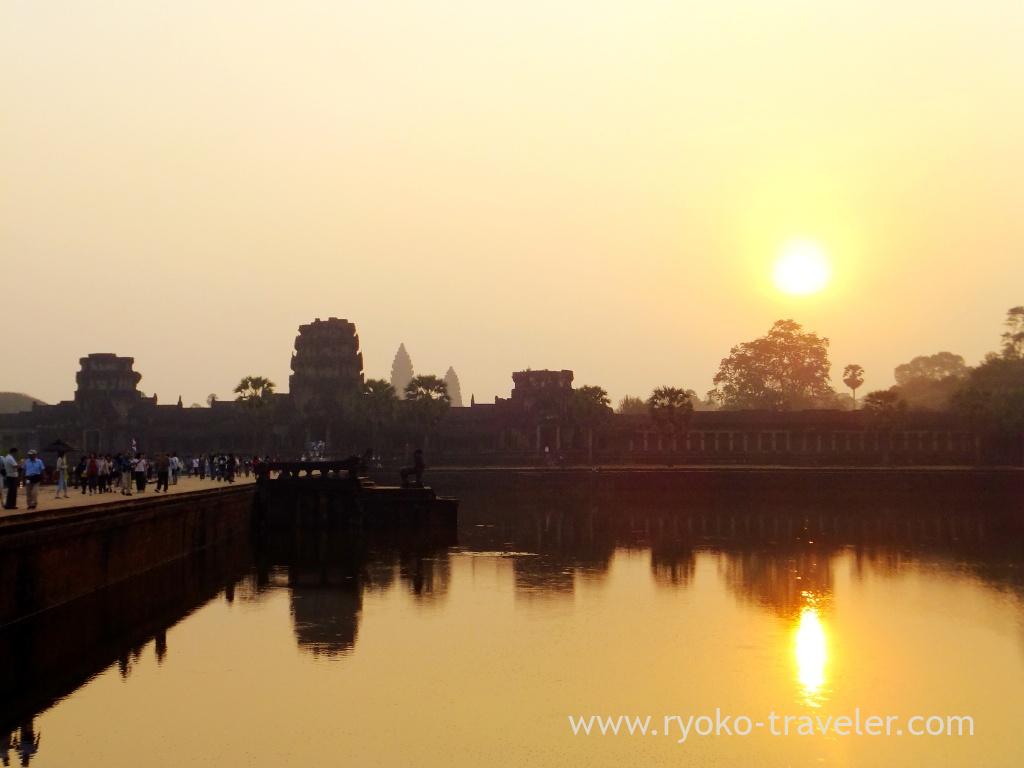 After enjoying the sunrise at Angkor Wat, we returned to our hotel and had breakfast. I tried not to eat much at breakfast that day because I tend to get carsick. We were due to go to Beng Mealea, about one and a half hours by bus from our hotel.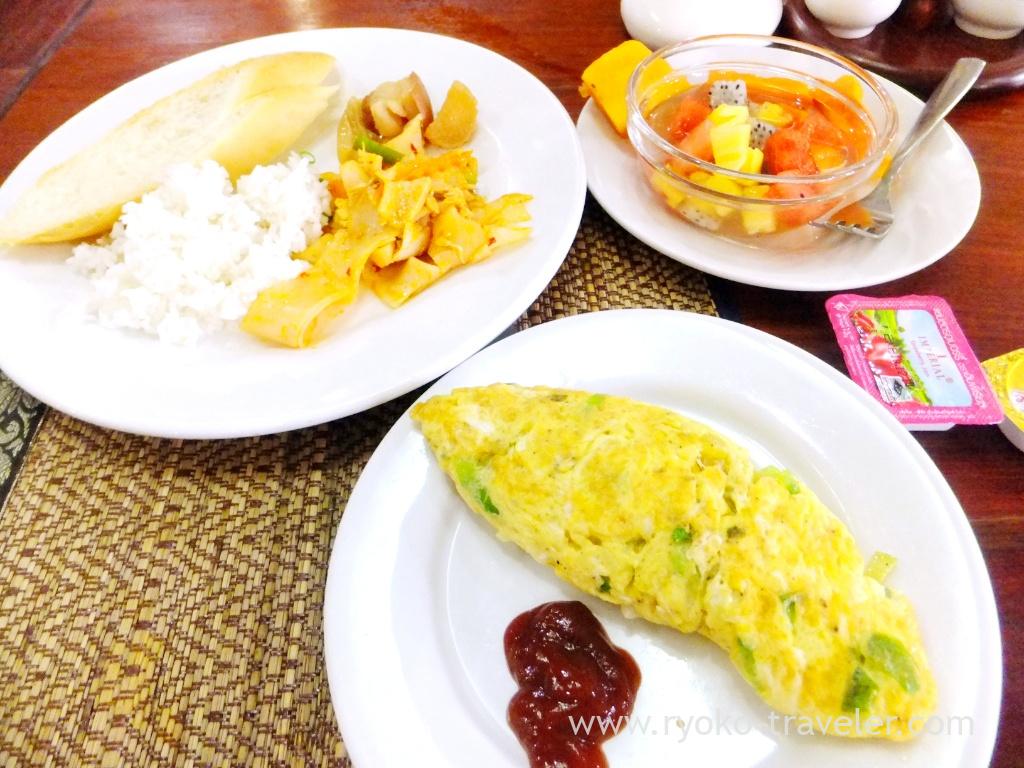 I tried to have coffee, but, I found a big worm in my cup ! I couldn't drink. Afterall, I didn't drink coffee at Cambodia without the last day night. Ah, why I could find the worm is because I put milk into the coffee. Person who drink coffee without milk won't be able to find worm until they drink 😛
Fortunately, I didn't get carsick that day. Maybe the road was too rough and our bus jolted 😛
I don't like smooth vibration. Beng Mealea Jungle Temple. It was hidden by jungle until recently. After cleared minefield, travelers learned to enter the site from about 2000. Quite recently.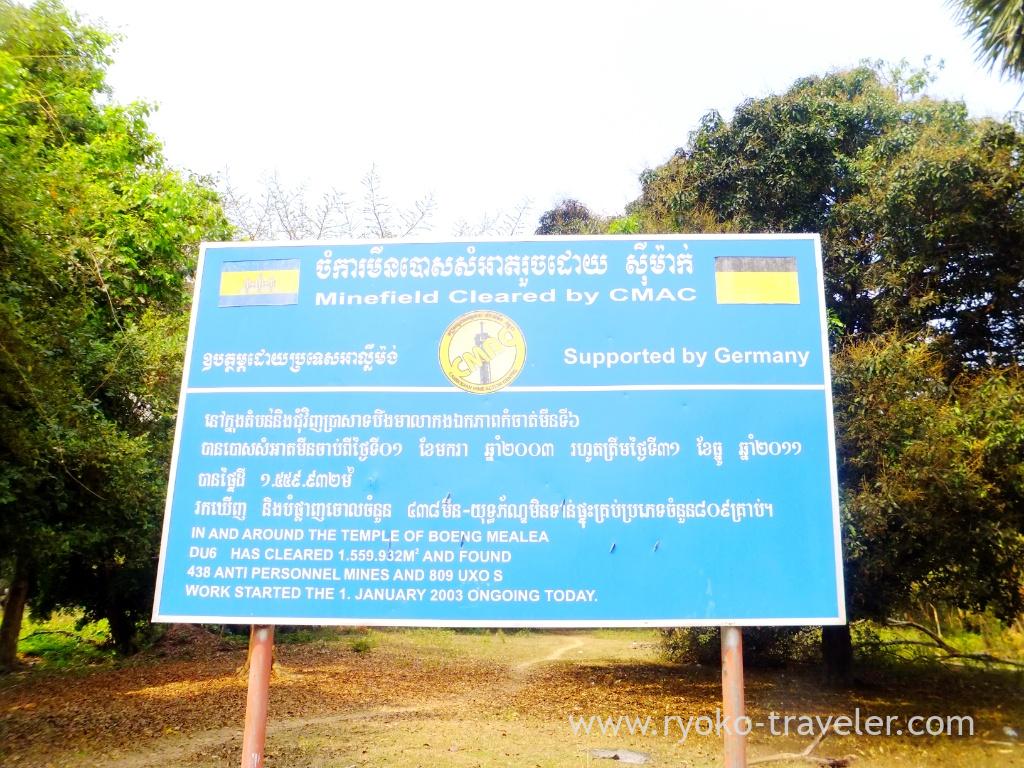 So, though it is said to be one model of Laputa, we can find it is a lie by time series. Long approach and the gate (But it was ruined).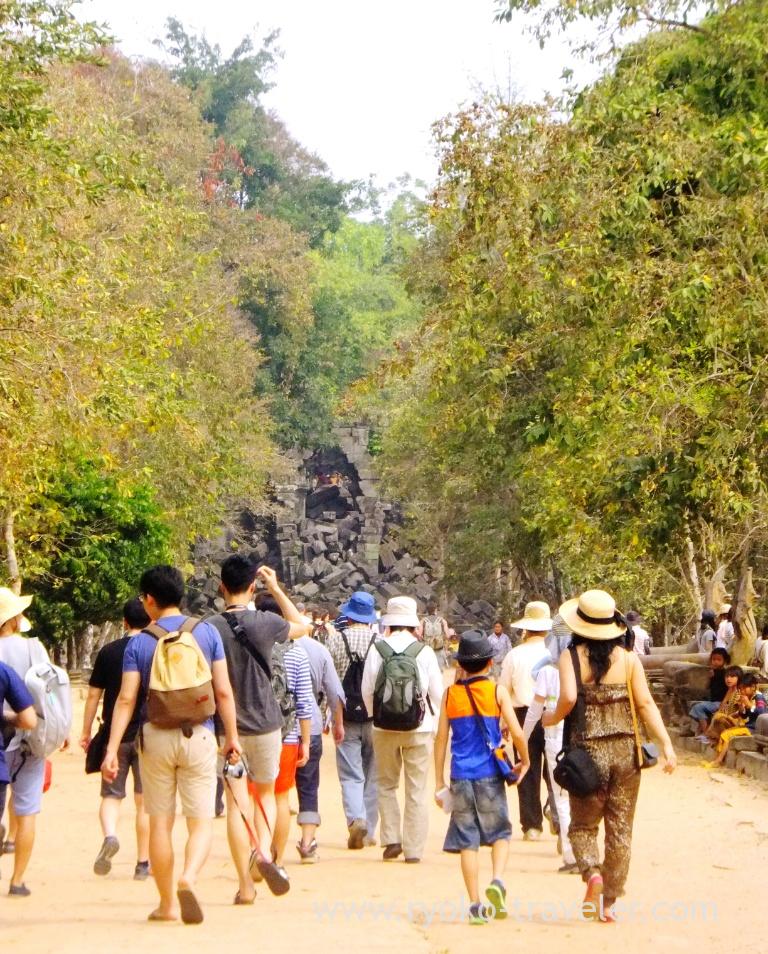 That's really gate.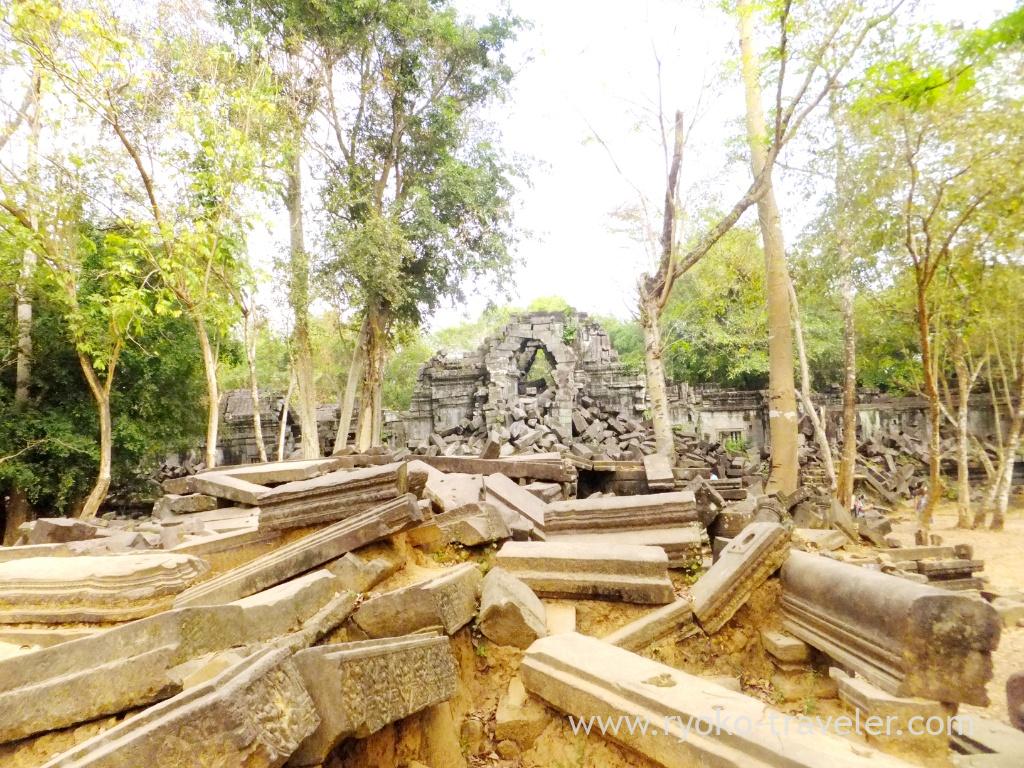 Certainly, it has nothing to do with Laputa, but I think we can enjoy the atmosphere to the full. (…Though I haven't seen Laputa….)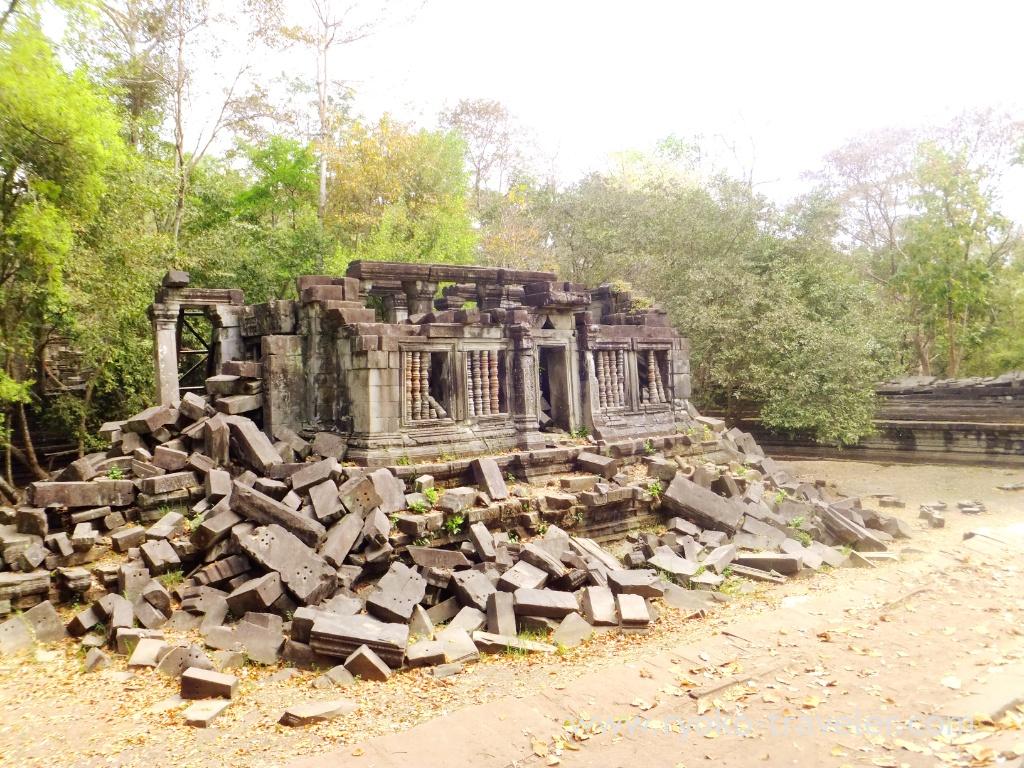 I was very impressed by the heritage. I couldn't know where am I. I felt I'm in the labyrinth. I was very careful not to lose sight of our guide 😛 I know it's a world heritage. So, people have to save the heritage. But I wonder how people save the collapsed temple. I don't want it to be reconstruction. But I wonder if it is possible to save the temple as it is in the state.
Lots of souvenir shops along the street 🙂 Our guide on this picture.