Notice : Sumibi-Yakiniku Shichirin already quit their business because of the town redevelopment.
They moved to Ichigaya and opened "Sumibi-Yakiniku Nakahara" (English, Chinese language)
(July 18th, 2015)
---
Great yakiniku restaurant close to old skid row
My friend took me to yakiniku restaurant to eat rare beefmeats near Minowa subway station 🙂

1-17-11, Higashi-Nippori, Arakawa-ku, Tokyo
Shichirin
Last post is here –> 09/20/2012 Shichirin, yakiniku (Minowa)
http://www.ryoko-traveler.com/shichirin-minowa1/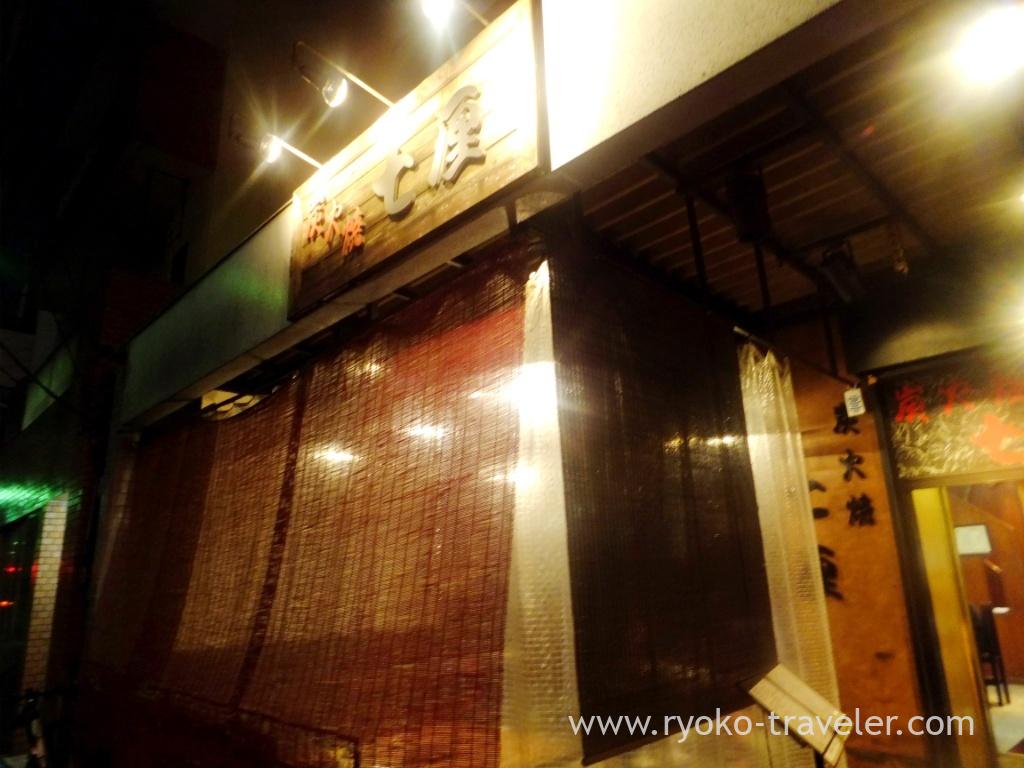 We ordered 6500 yen course and some dishes.
At first, assorted kimchi (キムチ盛り合わせ, 1000 yen) came.
Sirloin (サーロイン)
Slendid !
We couldn't help ordering rice.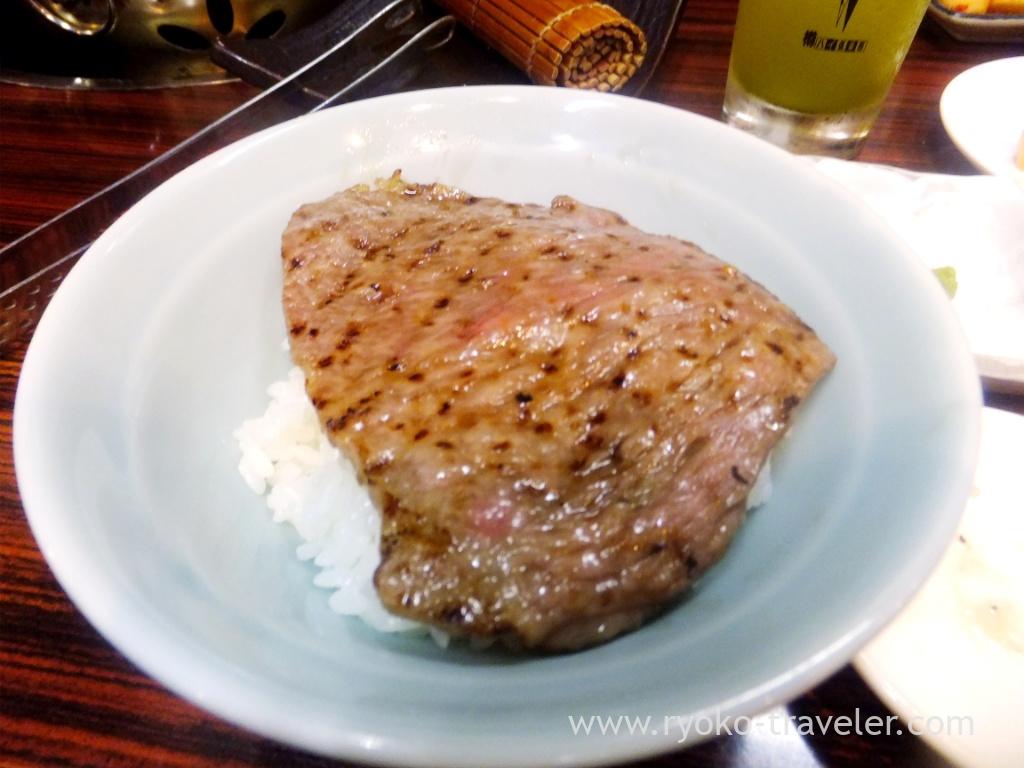 My bowl of rice was entirely coverd with one piece of beefmeat ! Hugeeeee!
Well, yakiniku go with rice well all the same. The rice that yakiniku sauce soaked into was awesome !
Shichirin ball (七厘ボール) 150 yen
It was minced cutlet. Beefmeats 100% ! Brilliant ! It was so juicy !
The course had wonderful beefmeats like this.
I hadn't eaten those parts of the beefmeats except oyster blade.

Yukhoejang soup (ユッケジャンスープ) 850 yen
We were deep in grilling beefmeats, the soup got cold 🙁 But still it was good.
If guests reserve course in advance, the restaurant give them leftover pieces of beefmeats gratis
Of course, we got it, too.
Those were leftover, but those were leftover pieces of wonderful beefmeats.
We wanted to eat more, we added leftover pieces of beefmeats (切り落とし肉, 1000 yen).
Oh….those picture make me feel like eating yakiniku again. Such a late time… 🙁
About Shichirin (七厘)
Address / 1-17-11 Higashi-Nippori, Arakawa-ku, Tokyo
Station / Minowa station (Tokyo metro)
Open / 17:00 – 22:30
Closed / Wednesdays
Website / http://www.7-rin.com/(in Japanese only)