Hoshino Coffee (星乃珈琲店) is managed by Doutor that is one of the most popular cafe chain store in Japan. And they have high reputation as pancake. I knew them. But there's no branch within my living area. But finally the branch is open in Funabashi that is neighborhood of my living town. So, I visited there with my friend 🙂
They are open from 10 a.m. and prepare breakfast menu until 11 a.m.. All drinks have half of a toast and an egg. Such a valuable system of cafe in the morning is said "Morning". "Morning" is well-known especially in Nagoya. But Hoshino Coffee is born in Saitama.
I ordered it from breakfast menu. Salad and toast set. It's salad and baked bread is on it. Nutritious. But I felt hungry soon.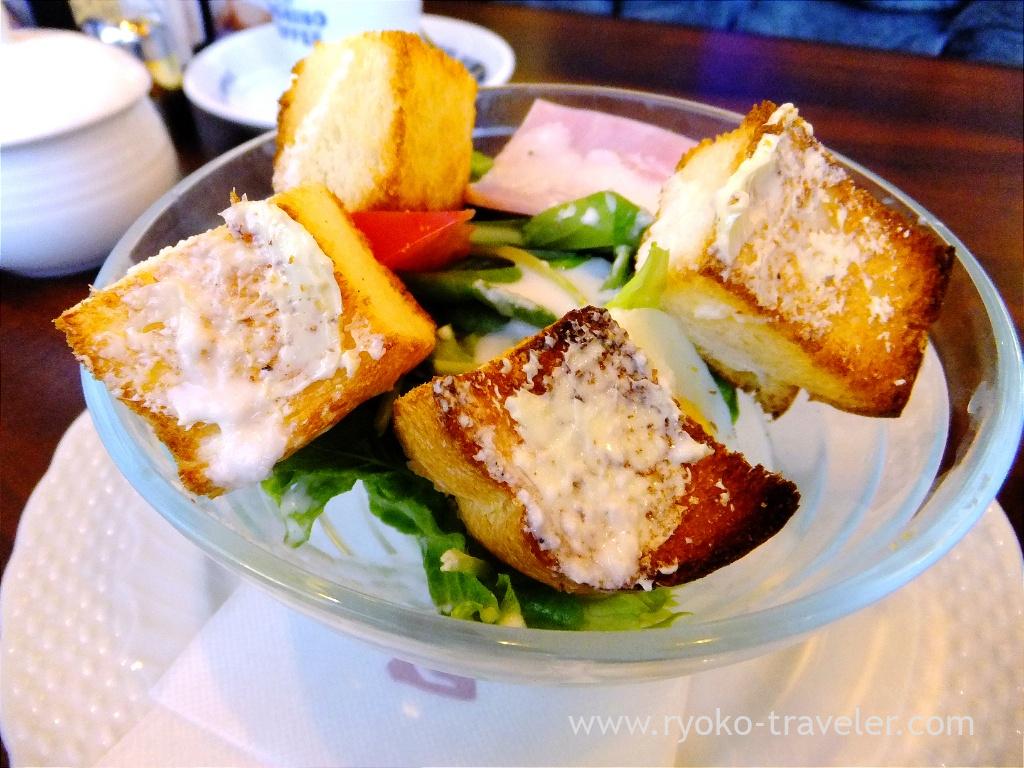 It have one drink. I chose Hoshino Blend.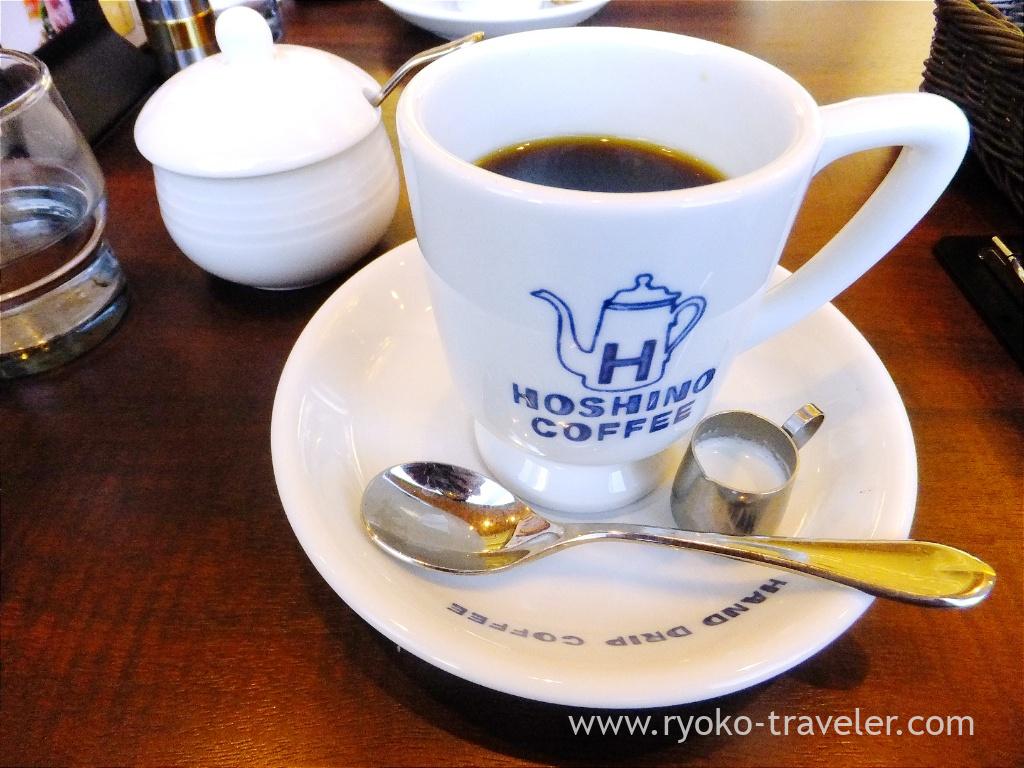 Of course, we can order pancake that is their specialty throughout business hour. It's simple pancake. Soufflé pancake (Double). As its name, it's really like Soufflé ! Because it's thick, it takes about 20 minutes to be baked. And many people order pancake, so we mostly need to wait more time. Double is valuable because Single cost you 530 yen.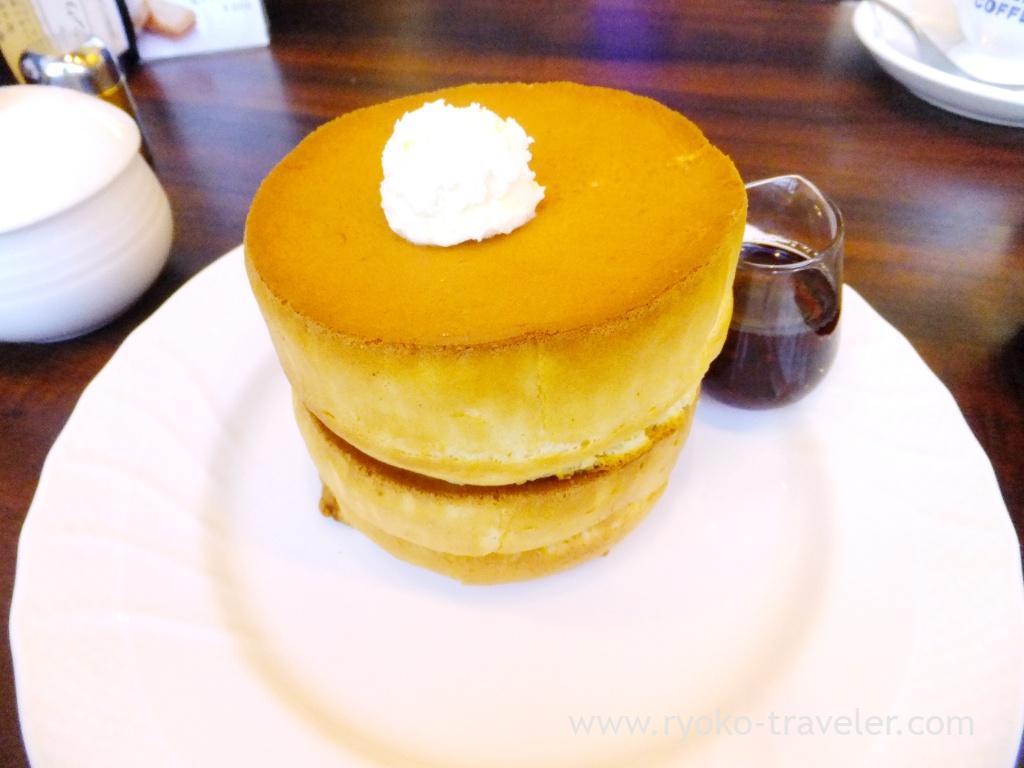 They have some pancakes. Umm. My pancake was thicker than those photo :p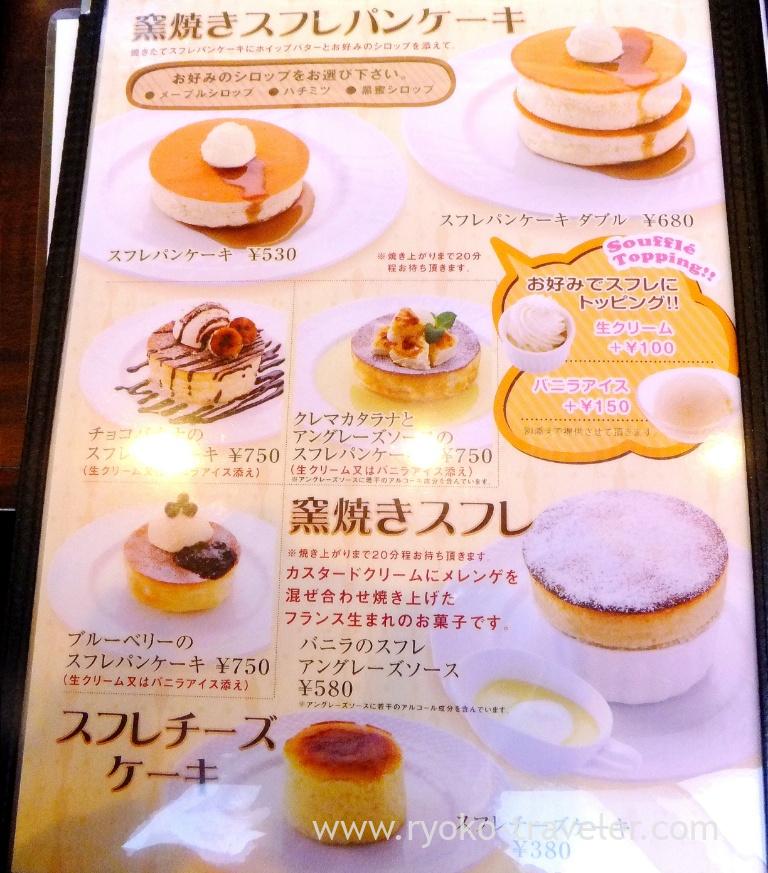 About

Name Hoshino Coffee Funabashi (星乃珈琲店 船橋東武店)
Open Morning through night
Reservation Unavailable
Credit card Available
URL Website

Google Map