I had dinner with my friends at Butagoya (豚小家) near Koiwa station. They serve charcoal-grilled foods at lower price. They are small izakaya, so we reserved in advance.
My drink was green tea sour. I had refreshing one because we were going to eat fatty pork after that 🙂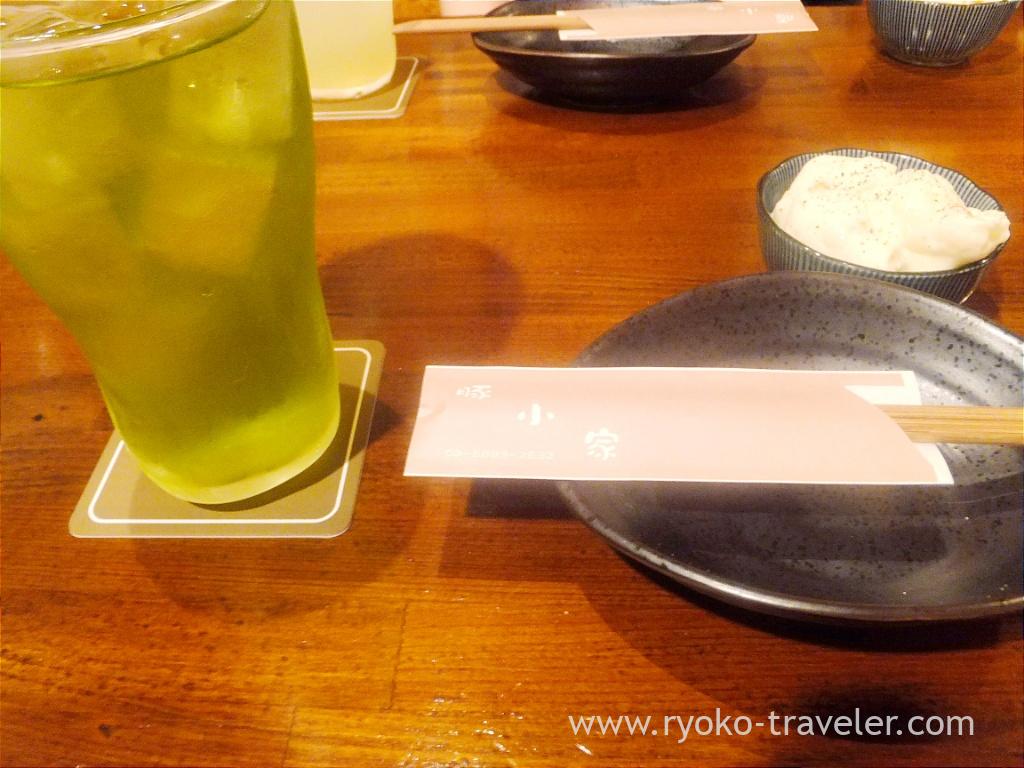 Potato salads was served as otoshi. It had smooth texture and good.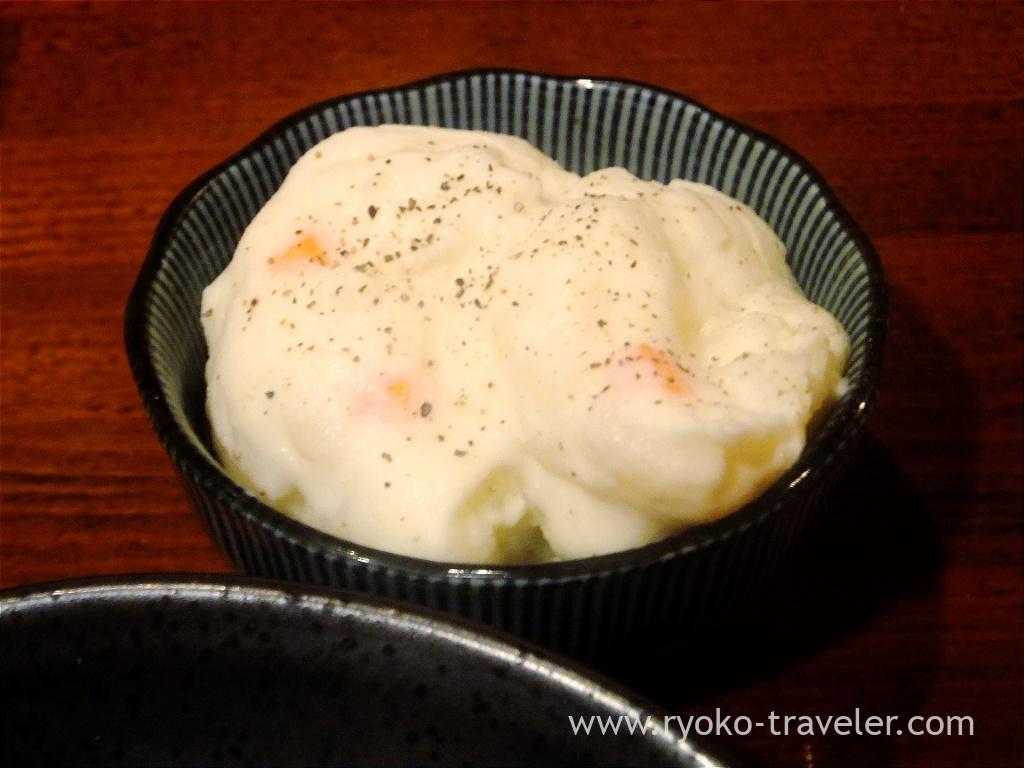 Onion salads and spicy cucumber.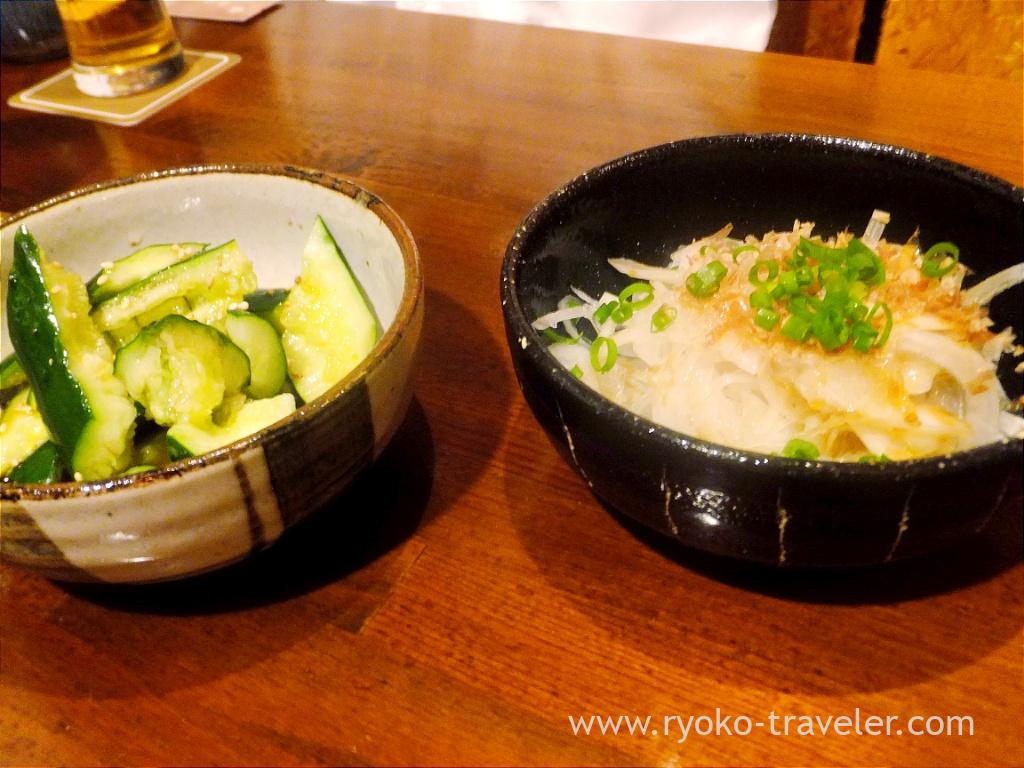 Assorted sashimi. Raw liver, heart, tongue, stomach and birth canal. Everything was fresh !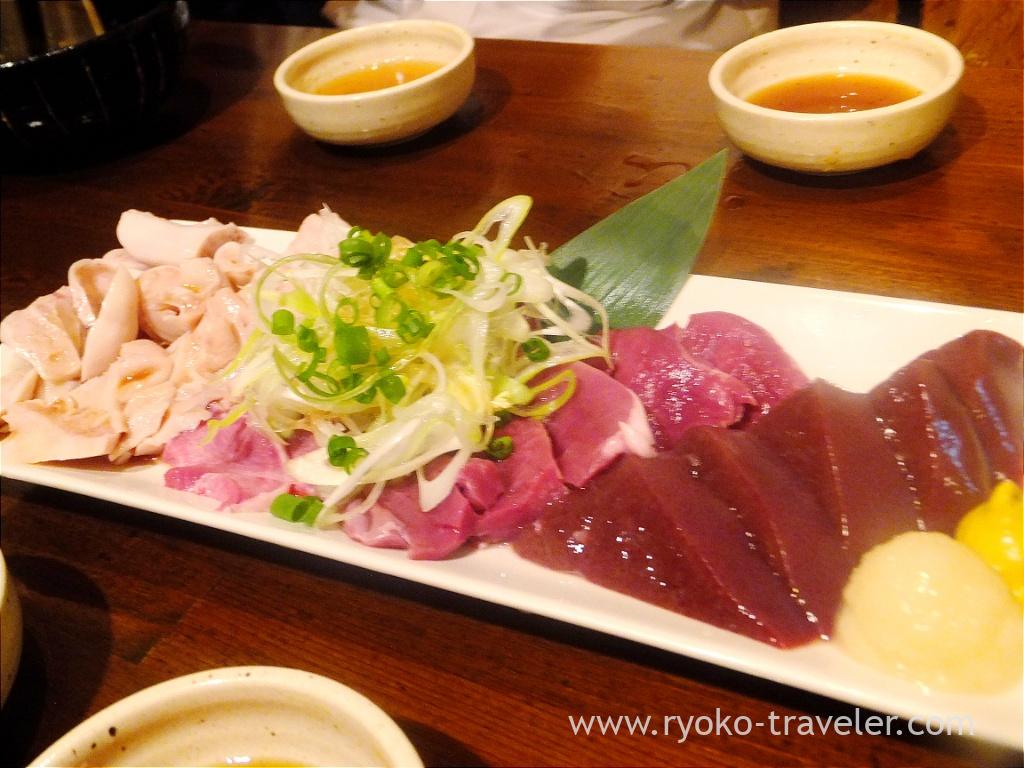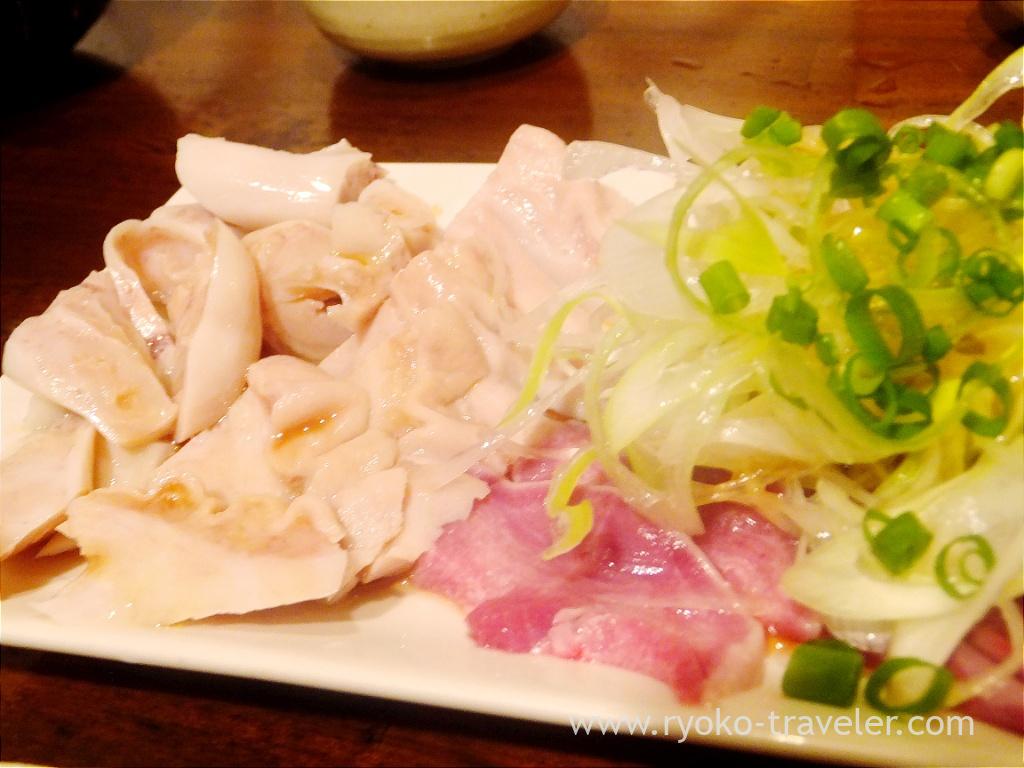 Boiled pork.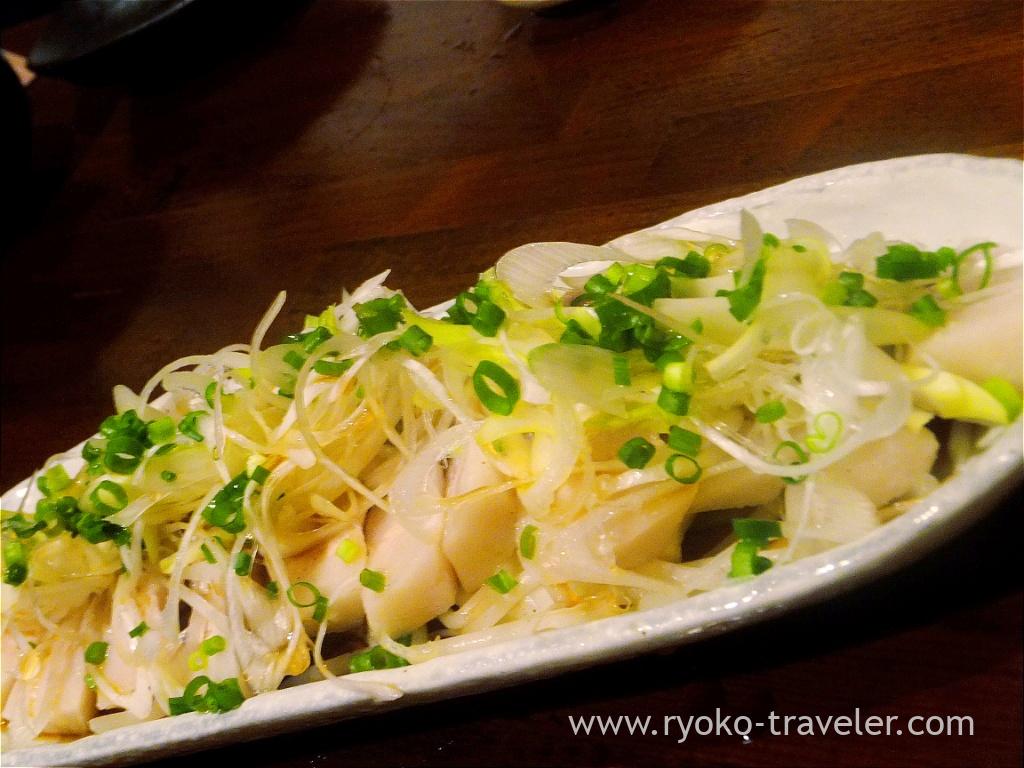 Pork liver.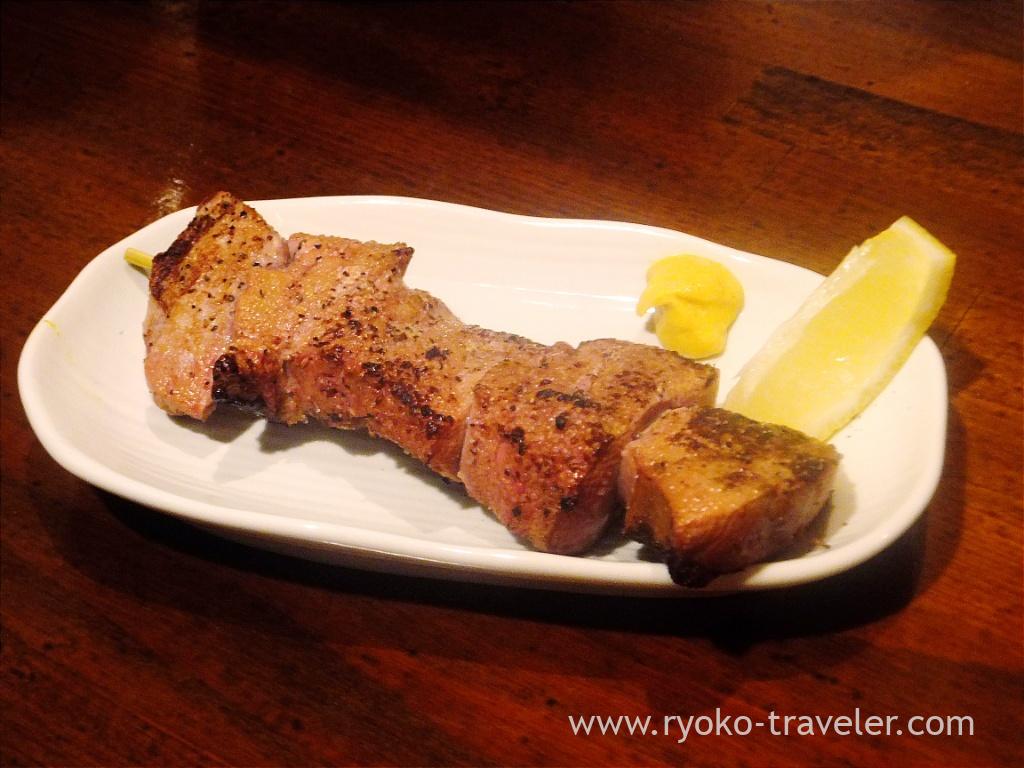 Its inside was rare !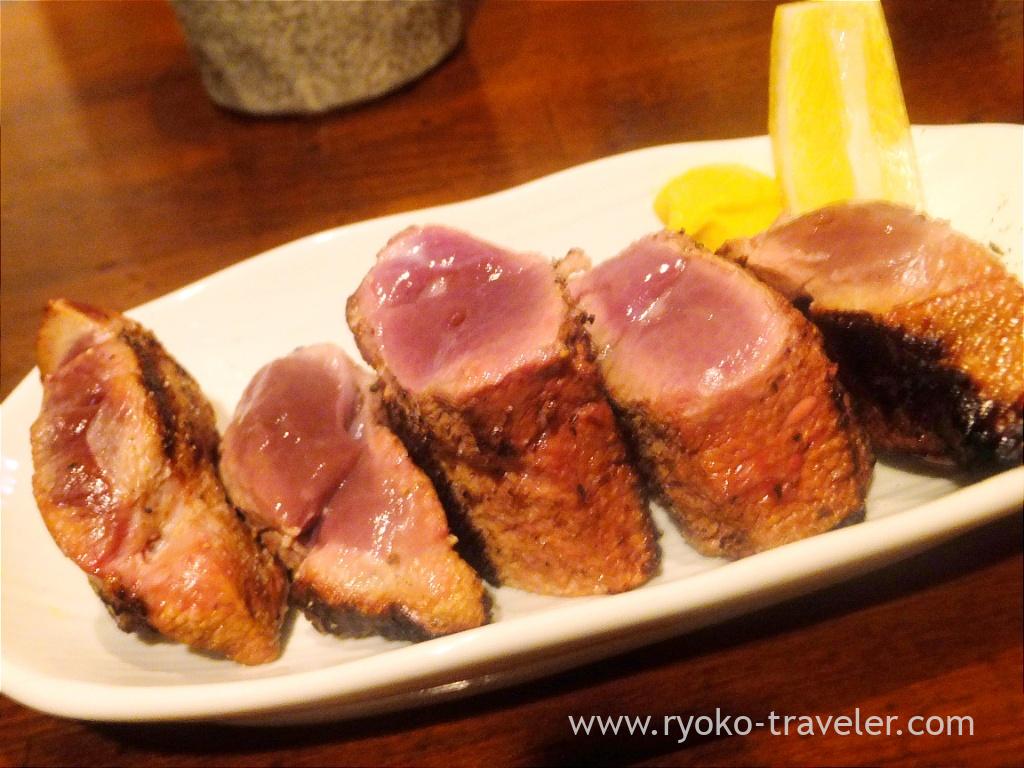 Pork tongue. Delicious.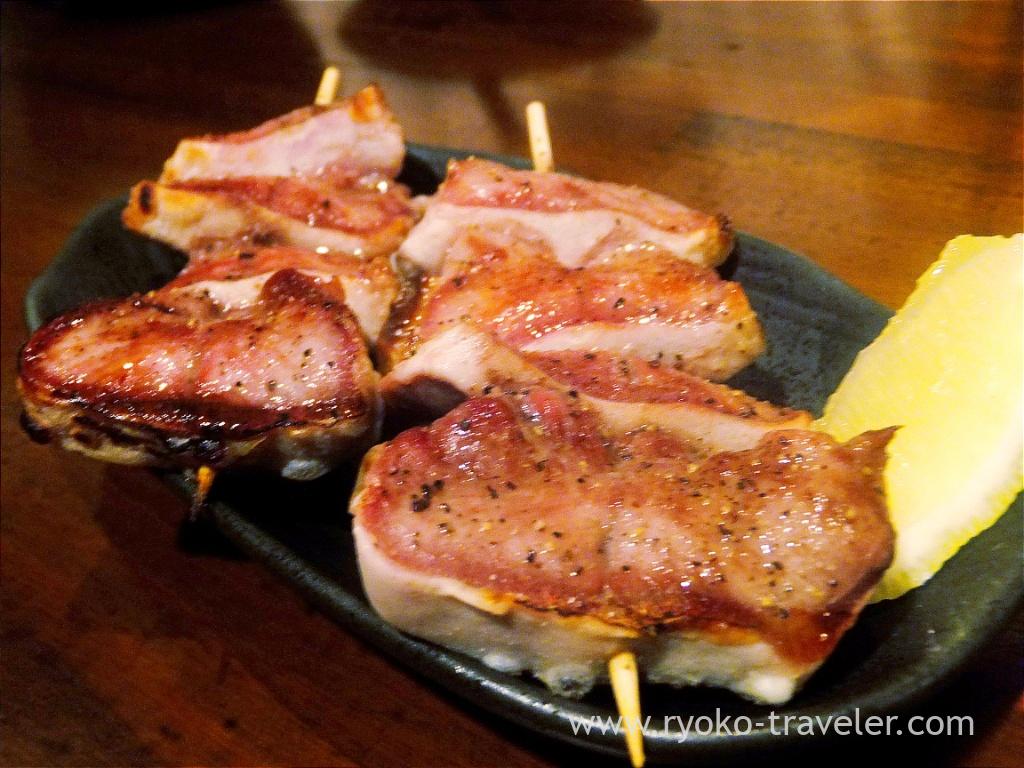 Pork heart.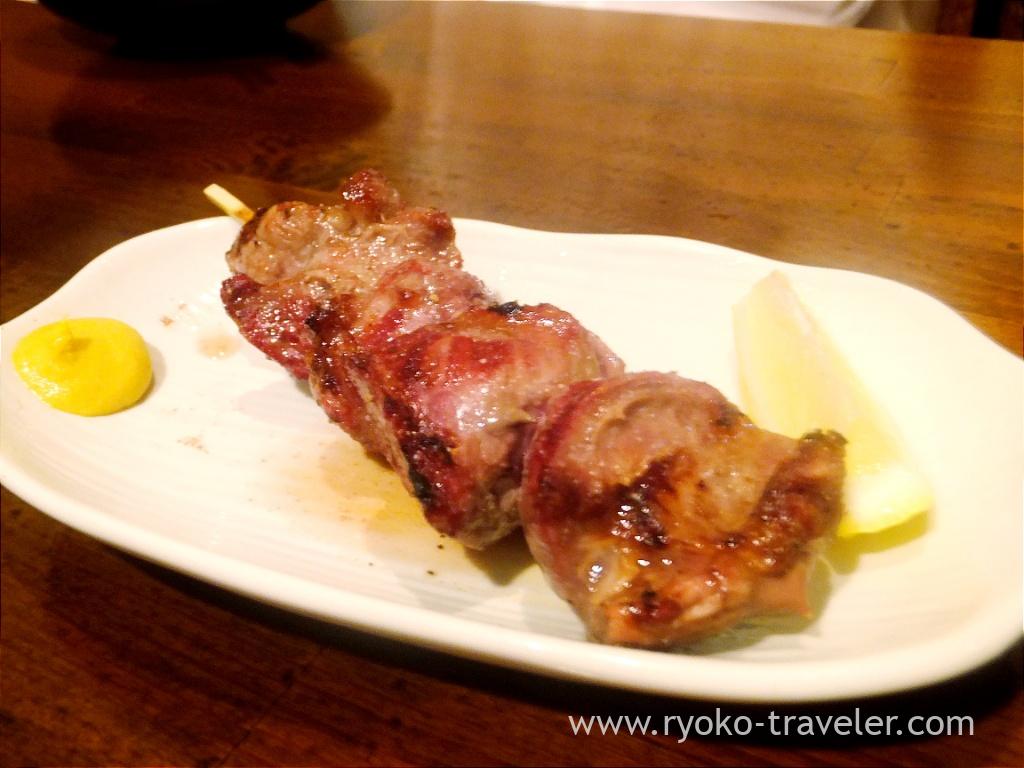 Pig's skirt. This was the first time to eat pork skirt. It's springy texture.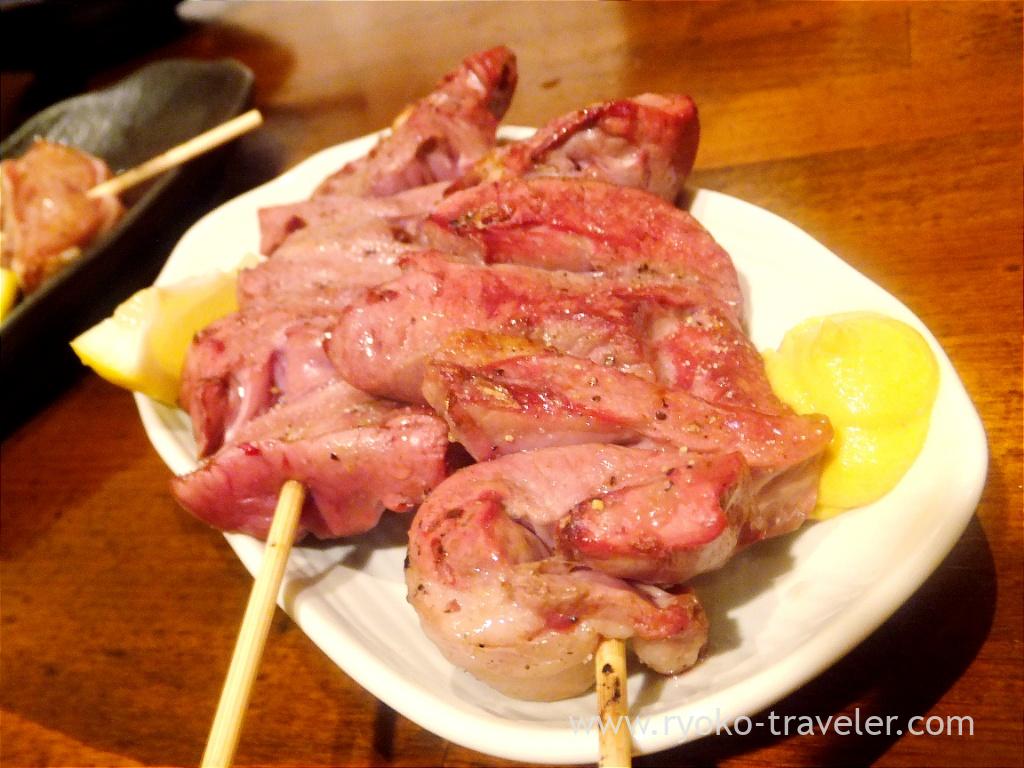 Rectum.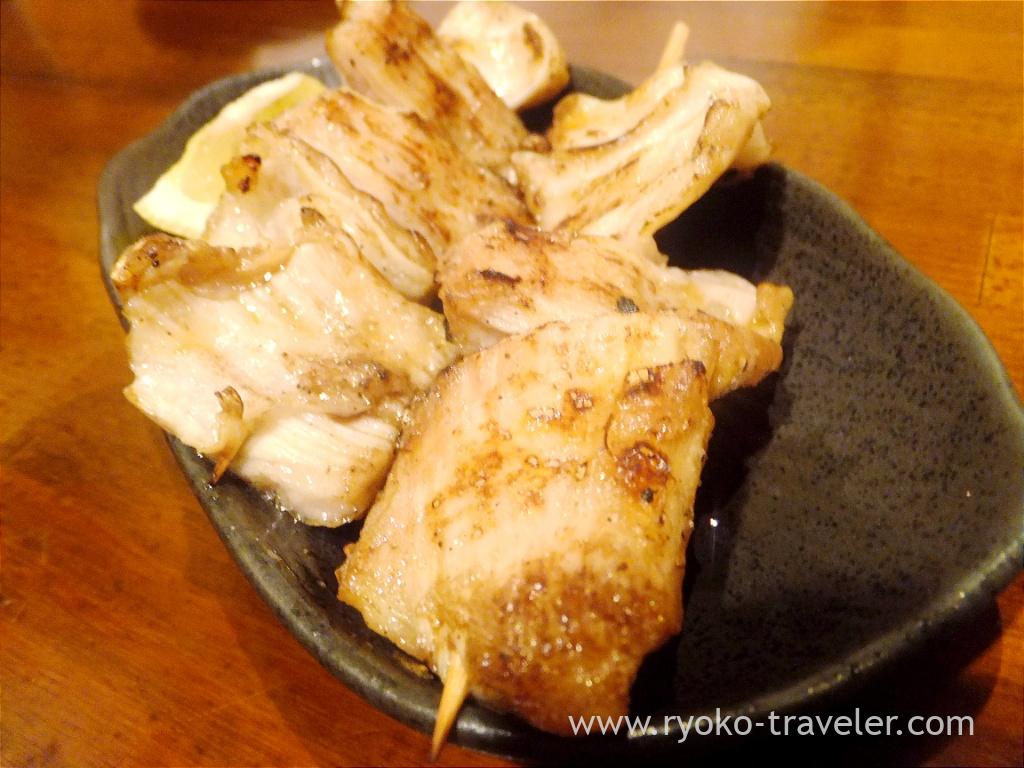 Tomato rolled with pork. The tomato was extremely hot. I brought down the feverbut , still it was very hot. But tomato's juice go with fatty pork well.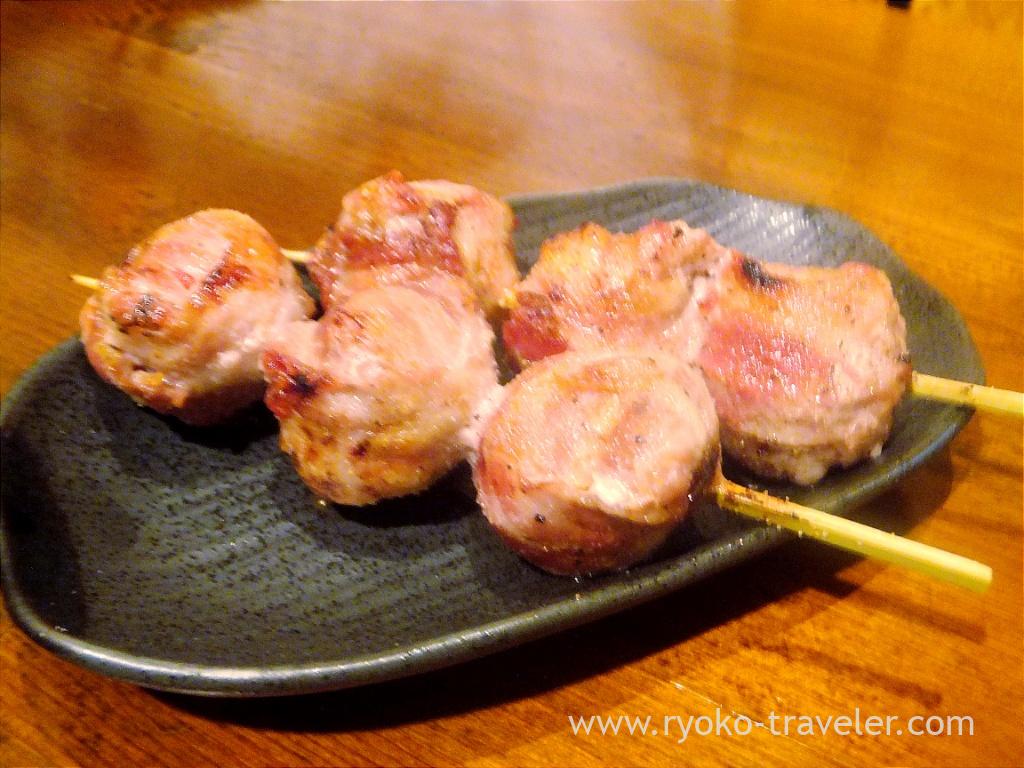 Agu pork and Iberico pork. Agu was fatty, so we'd better eat it at the beginning of the dinner time.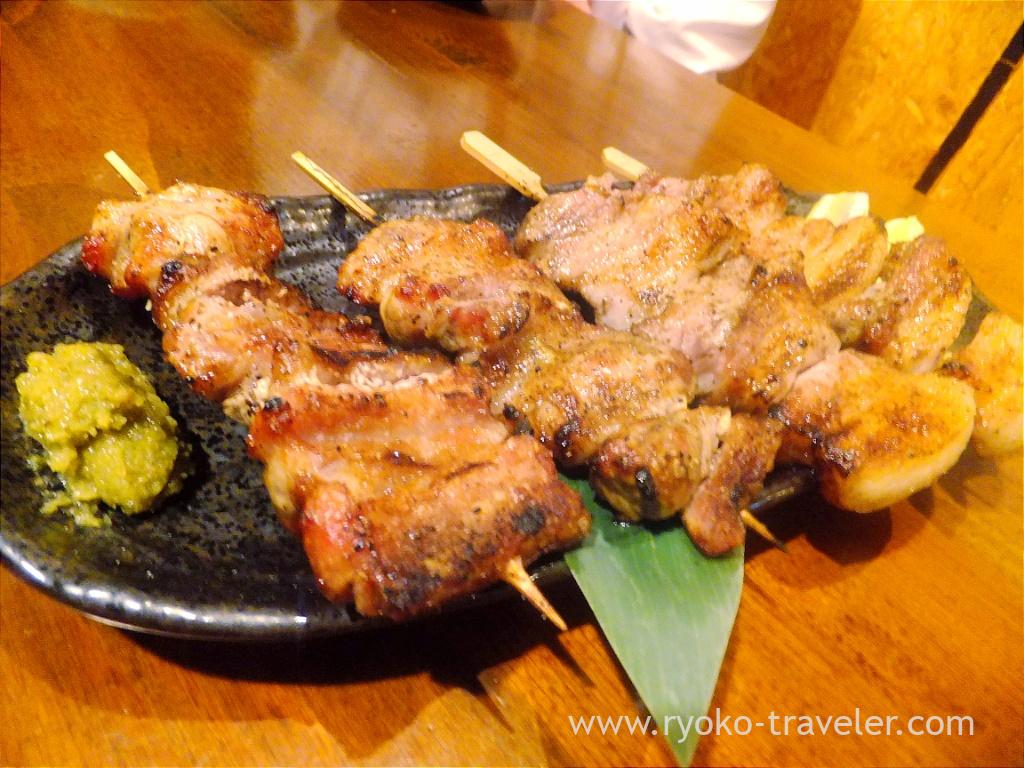 About

Name Butagoya (豚小家)
Open Dinner
Reservation Available
Credit card Unavailable

Google Map