Yoshiba (中華料理 芳葉) where we visited last time was good and we went to there again. They have novel food and we visited there to eat that.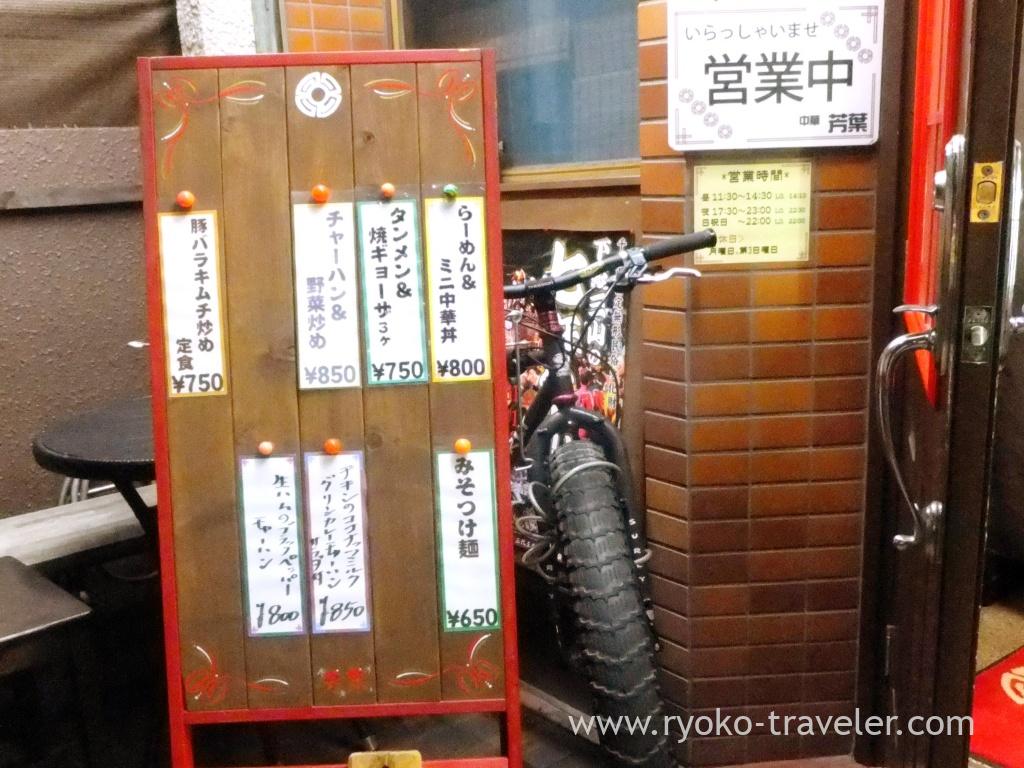 At first, we ordered gyoza . It had much meat juice. The dumpling skin was thin and grilled crispy.
And this is our target that day. Their novel food and their specialty. This is Fujisan fried rice. It took much time to be served. The chef pressed the fried rice into a mountain like Mt. Fuji and then put fried pork liver and Chinese leek on it.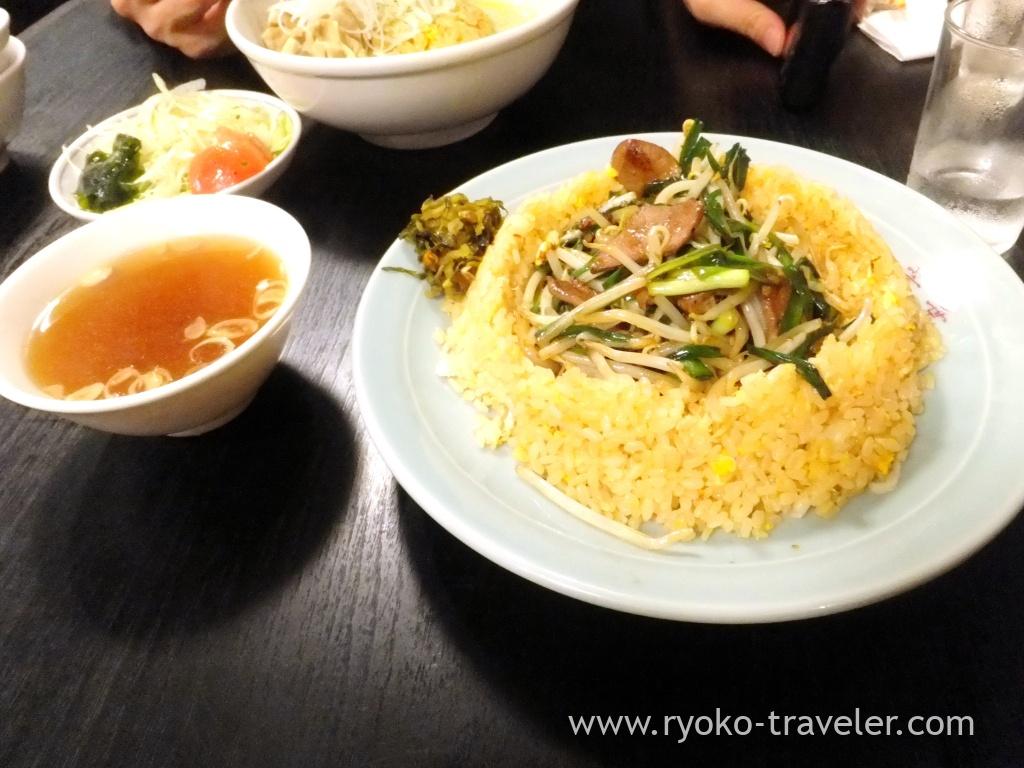 Not only its appearance, but also the tastes was good. But you might feel, it isn't similar to current Mt. Fuji. Maybe Mt. Fuji will be like it after eruption…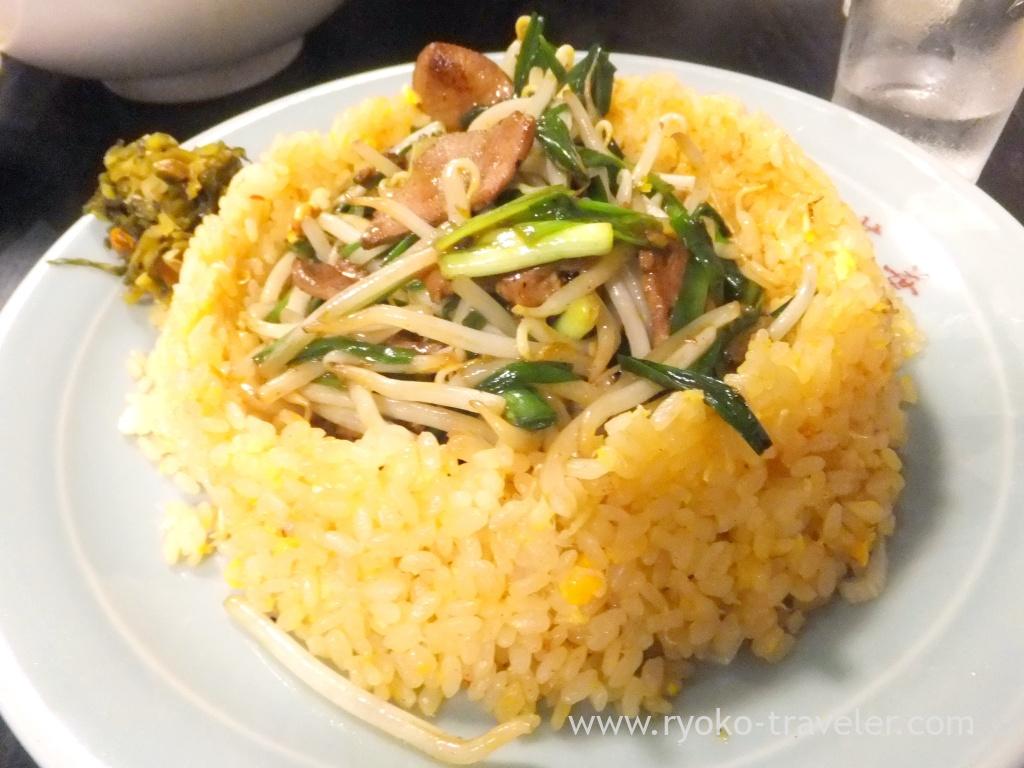 Though I chose fried pork liver and Chinese leek, they cook it with some foods like chop suey (happosai in Japanese), boiled chicken karaage with ketchup and so on.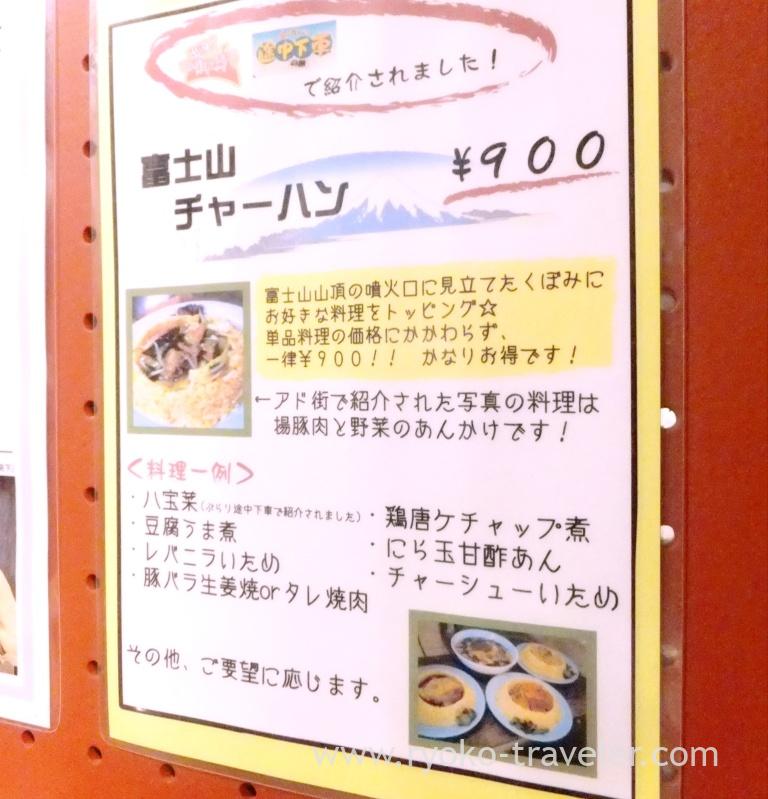 And we ate it, too. Green curry and fried rice. Can you imagine the green curry and fried rice together in the bowl ? I couldn't imagine. But actually, it was in front of me !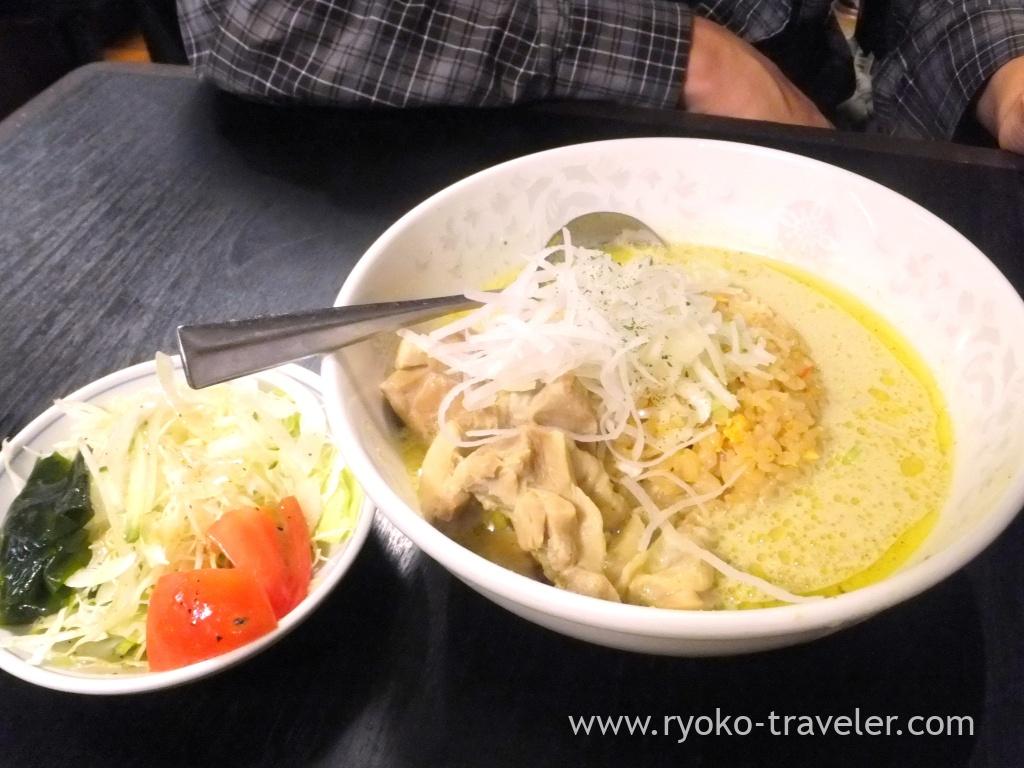 But fried rice having green soup curry was unexpectedly delicious. This green curry was creamy and not spicy like real Thai green curry. I was impressed by their novel foods !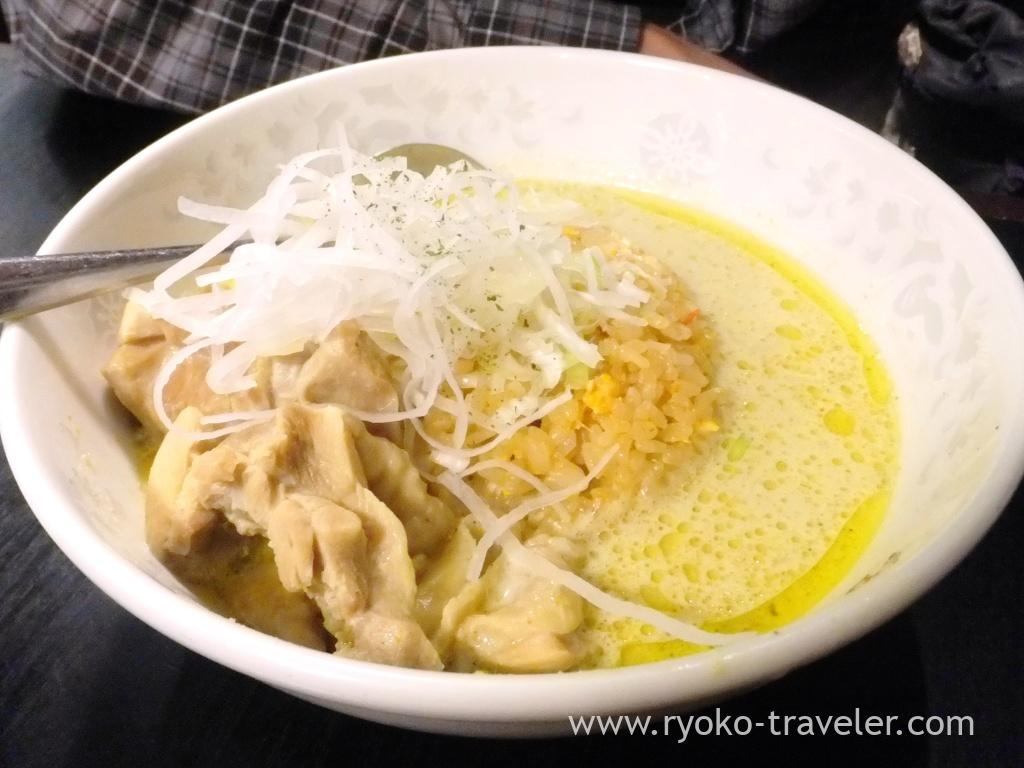 About

Name Yoshiba (中華料理 芳葉)
Open Lunch, Dinner
Reservation Available for dinner time only
Credit card Unavailable

Google Map