I knew that day's chef's choice at Yonehana was kakifurai on Twitter, so I went to Yonehana (米花). Kakifurai is my delight. As soon as I entered the shop, the waiter said to me, "Your target is kakifurai ? You found today's chef's choice is kakifurai on Twitter :P"
That's right :p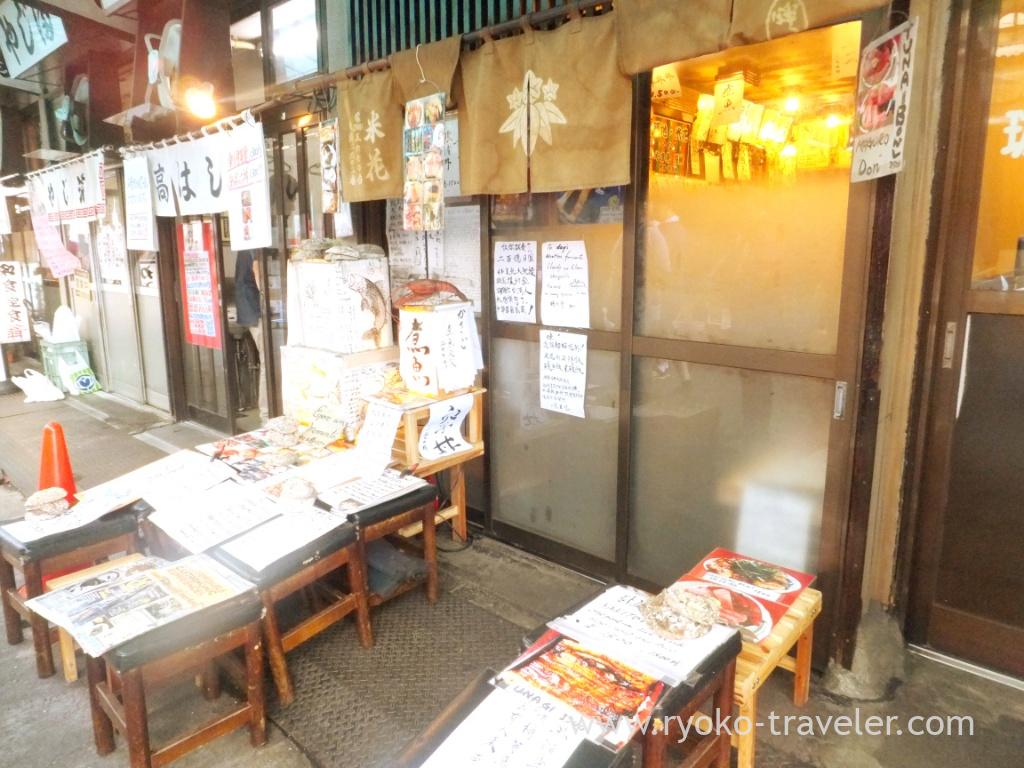 Yonehana that day was crowded. Many people ate chef's choice. The number of regular customer is increasing. Mainly ladies…. :p By the way, the chef's choice that day was so larger than ever. At first, three dishes were served. Boiled hijiki seaweed and deep fried tofu with soy sauce, boiled green vegetables and pickled daikon radish.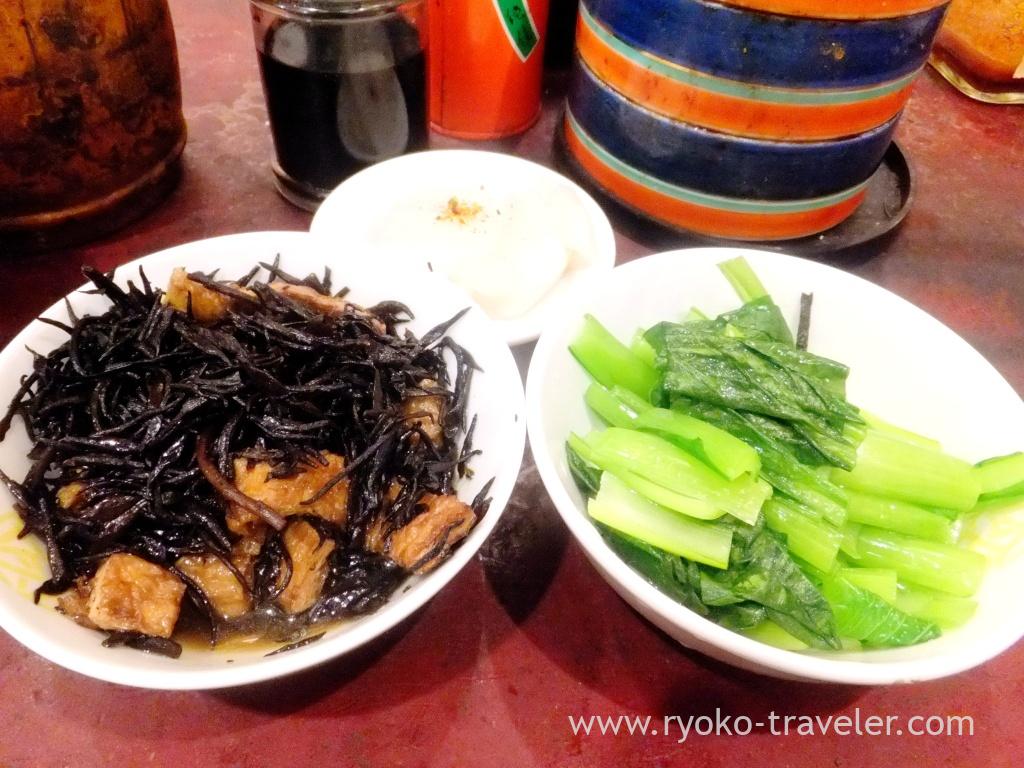 And then this strange bowl and rice was served. Maybe it is "soup". It had bone part of cod (there's much meat), green onions, shells, Chinese cabbage and so forth. Few soup because of much ingredients :p
And after a while, kakifurai that was my target was served. It took rather much time to be served because it is deep fried foods. So, It was served just after cooked. very hot and juicy. I was really glad to eat it 🙂 By the way, kakifurai is deep fried oysters. Those random-shaped oysters was good. Everything !
Because I really felt full and it was hard to walk, I took a break on Kachidoki bridge. This seen won't be able to be seen at the end of the year…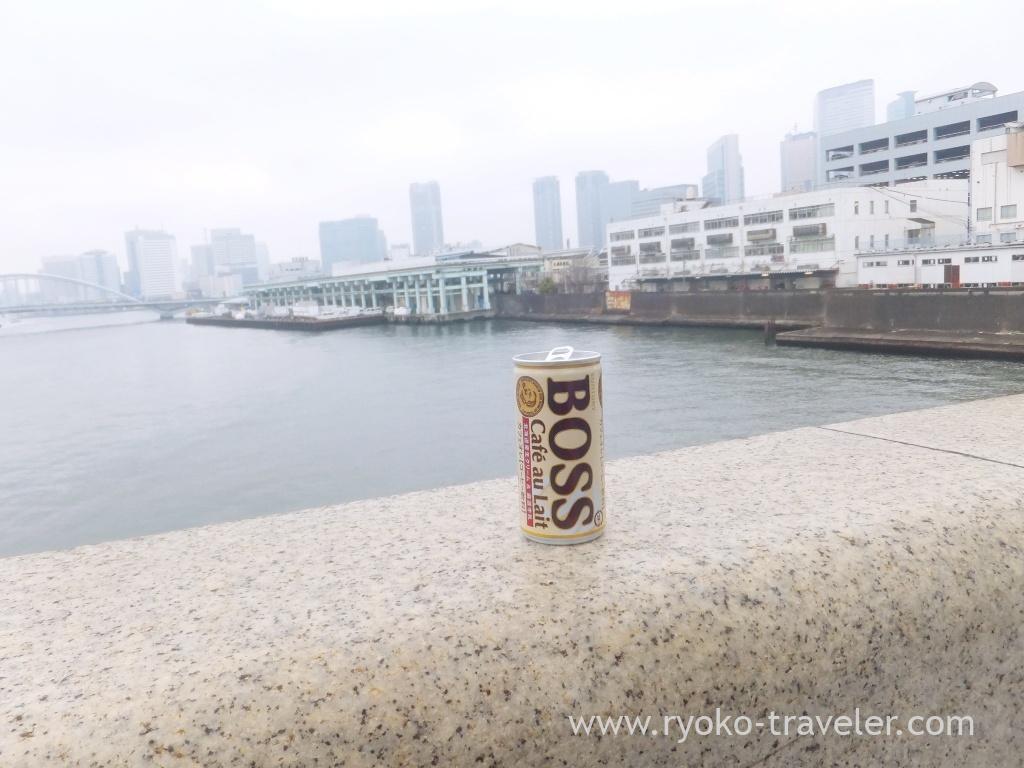 Kachidoki bridge between Kachidoki and Tsukiji is under repair, but umm. They seems do nothing yet.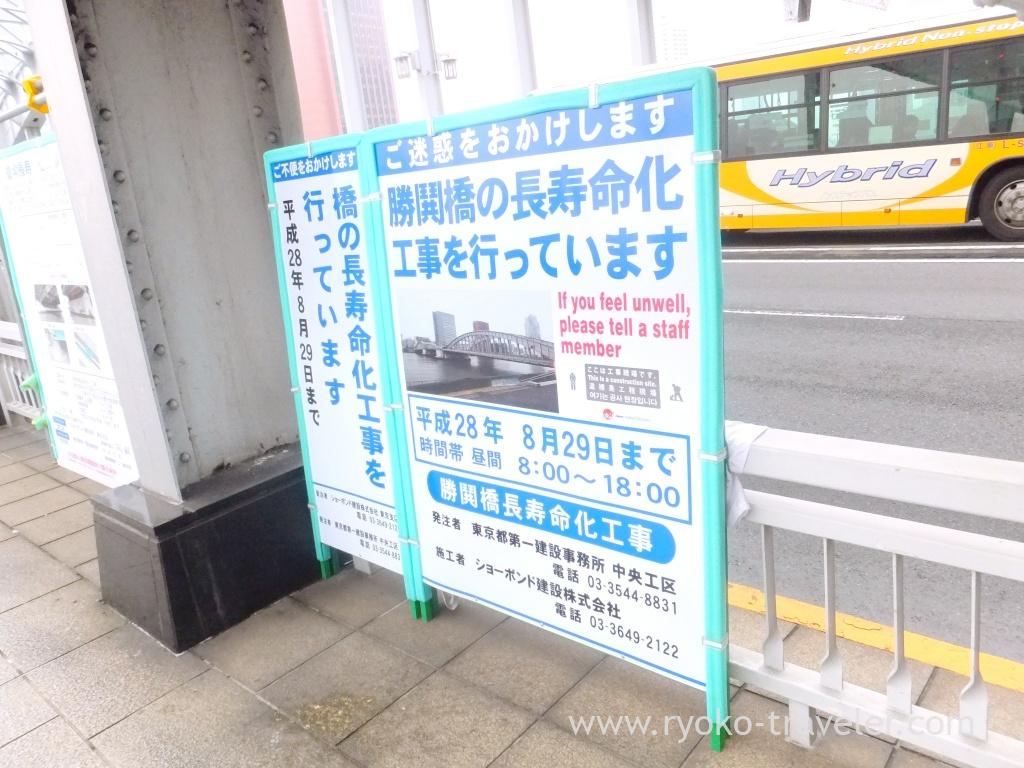 About

Name Yonehana (米花)
Open Morning through noon
Reservation Unavailable
Credit card Unavailable

Google Map (Current location in Toyosu Market)