There are still some shops that I hadn't visited in Tsukiji Market.
You think I already visited all shops in Tsukiji Market. No. So, I visited one of the shop that I hadn't visited yet. Edogawa (江戸川).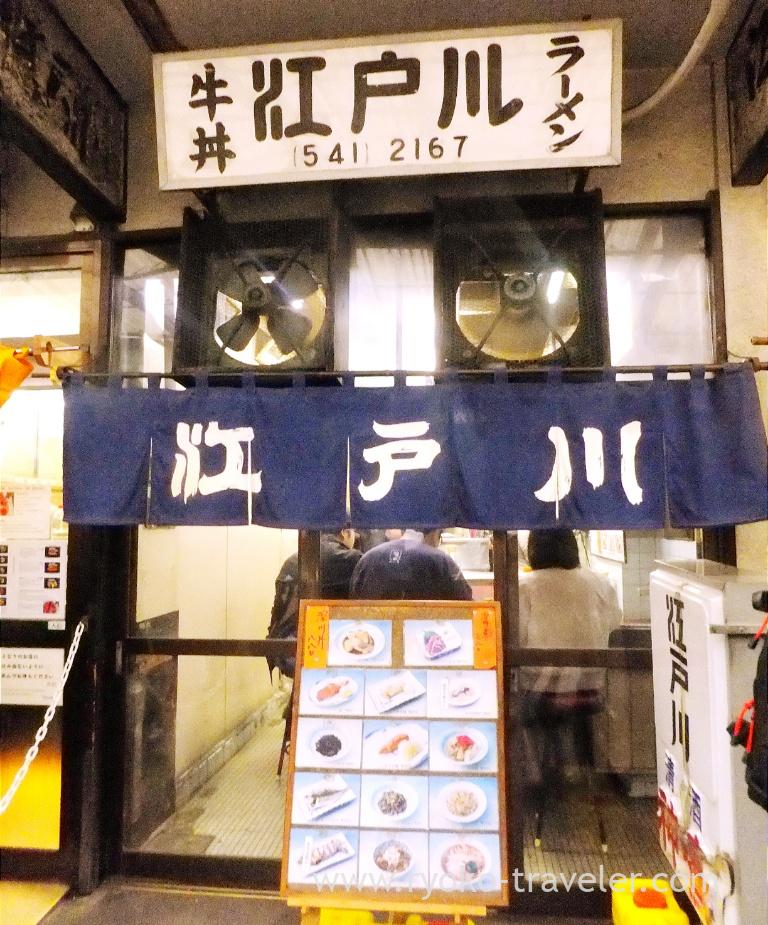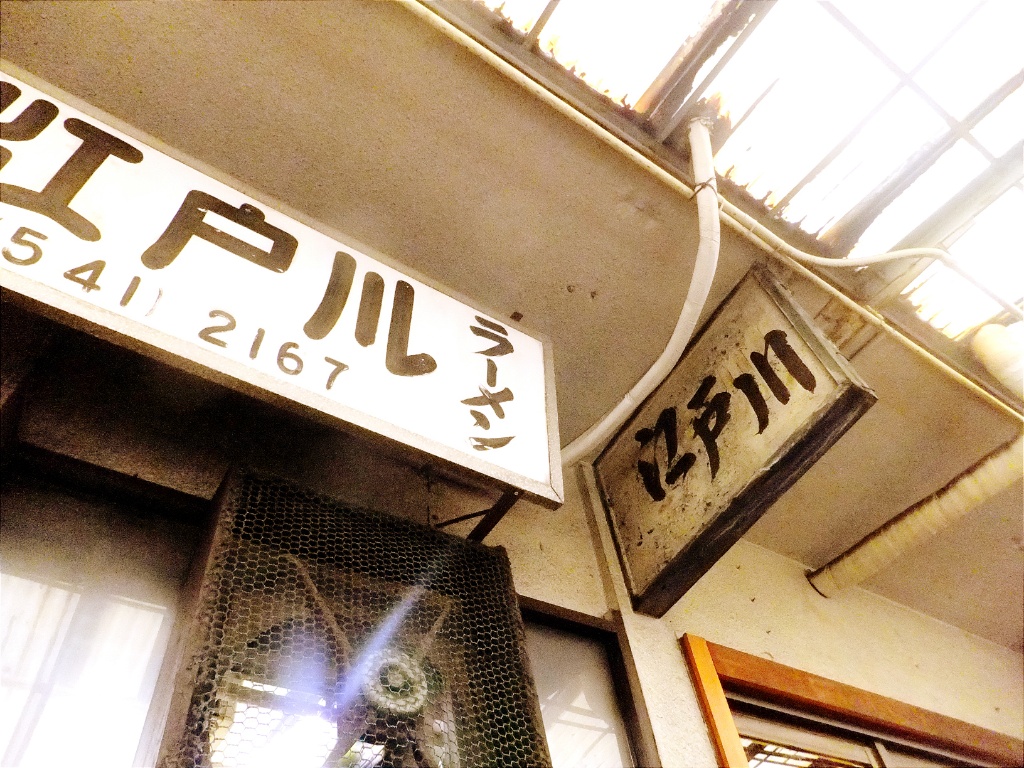 Why I hadn't visited there ? The reason is clear. It was hard to open the door. There's always no tourists. Almost all people are elder men who work in the market. But this time, my friend took me to there. I left everything to my friend about order. There's no meal set and rice. They have fried rice and ramen instead :p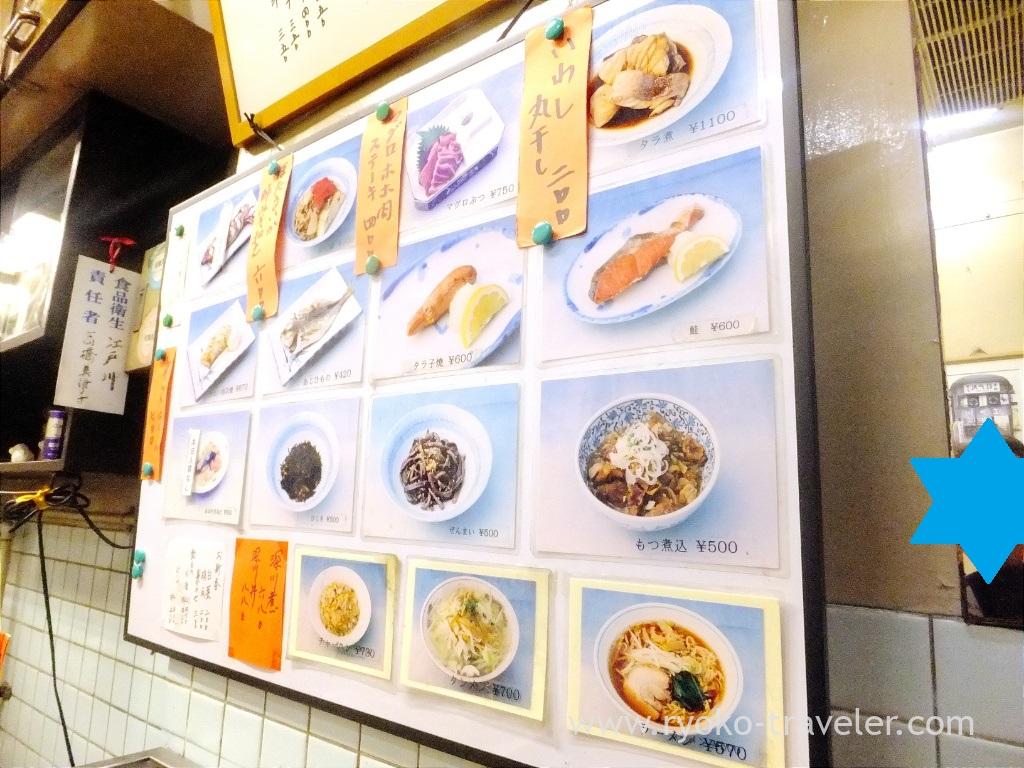 It's simmered tofu. This tofu was simmered with beef meats. So extract of beef meat was soaked into the tofu ! Red ginger is good !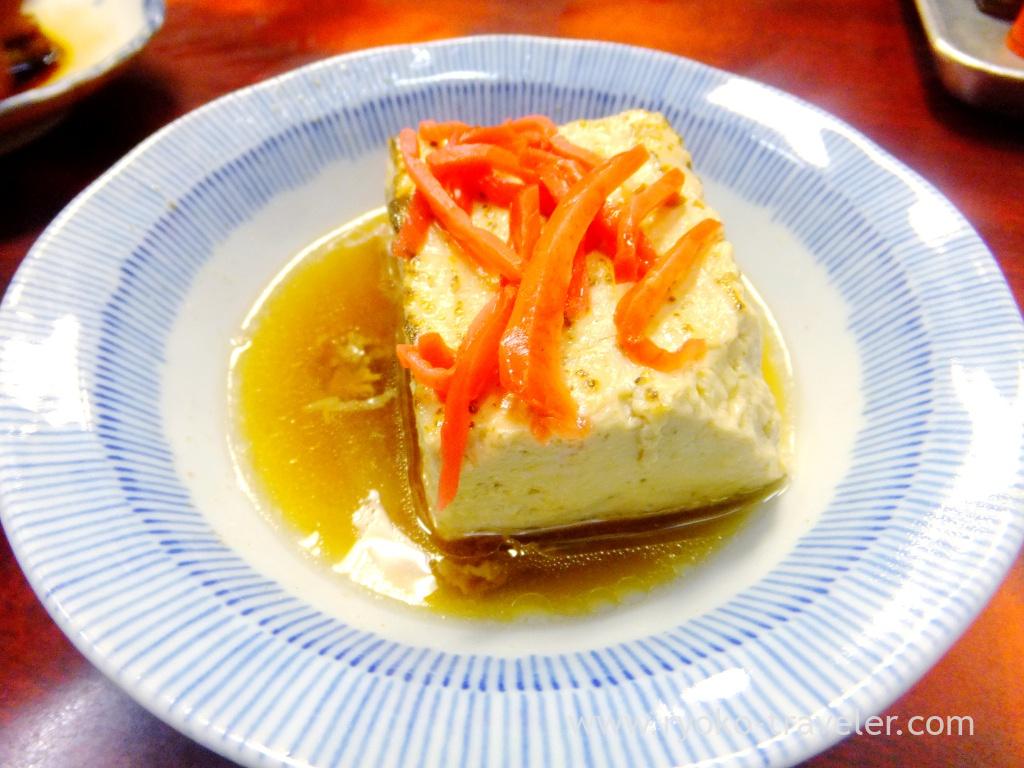 Boiled cod with soy sauce. This is the most popular food at Edogawa ! I think almost all people who visit there for the first time order it. The fatty cod was seasoned with soy sauce stronger. Delicious. Of course, Japanese sake and beer go with it well, but I think rice is good, too. Why don't they have rice ? :p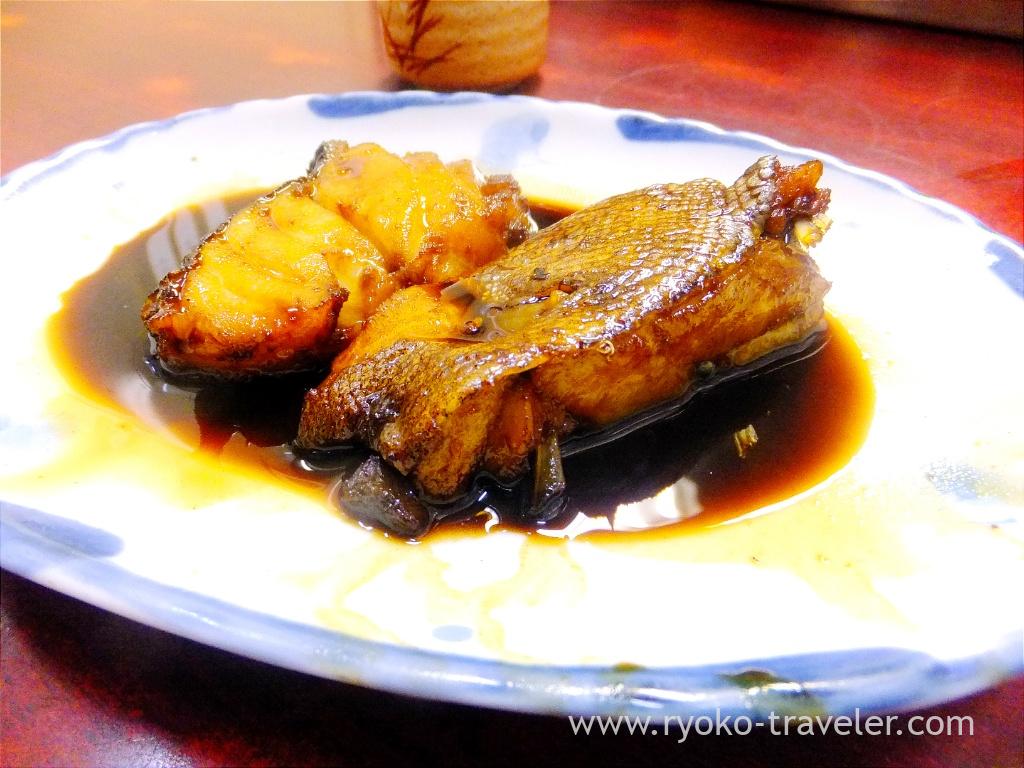 Firefly squids with vinegared miso. It's the tastes of Spring. Though firefly squids are tiny squids, its innards, leg, meat… everything together in my mouth and extracts spreads out.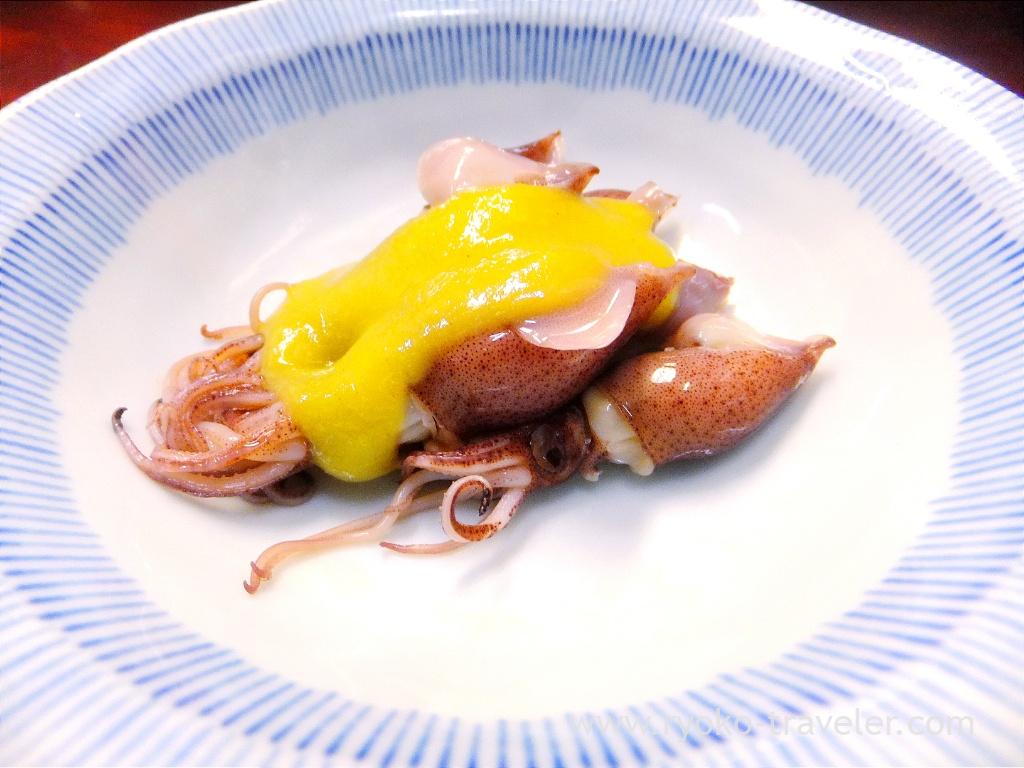 Those had springy texture ! And its innards were sweet and good !
Tuna sashimi. Lean meat. As you see, it's fresh.
Everything was great ! I think they have the fewest guests in the Market and we can enter the house without waiting so much even on Saturdays.
About

Name Edogawa Shokudo (江戸川食堂)
Open Morning through noon
Reservation Unavailable
Credit card Unavailable

Google Map