I thought tonkatsu is not popular foods in Osaka because they have kushikatsu that is very popular local food in Osaka. But I heard that there's a tonkatsu restaurant that have the highest reputation in Japan. The restaurant's name is Tonkatsu Manje (とんかつマンジェ).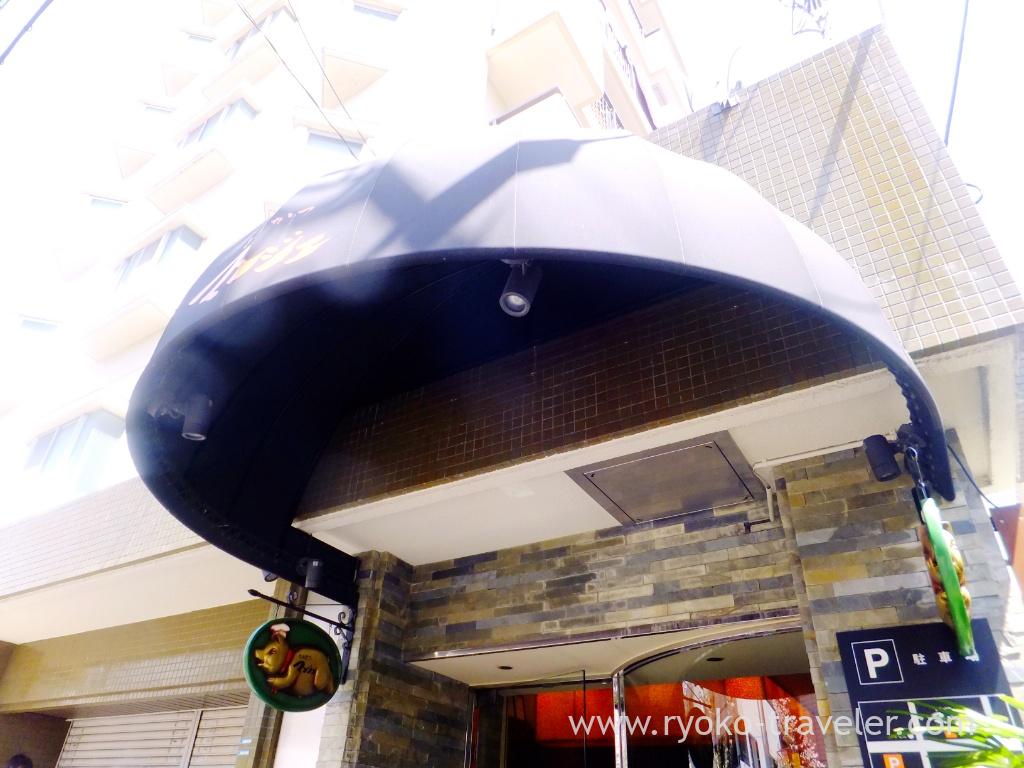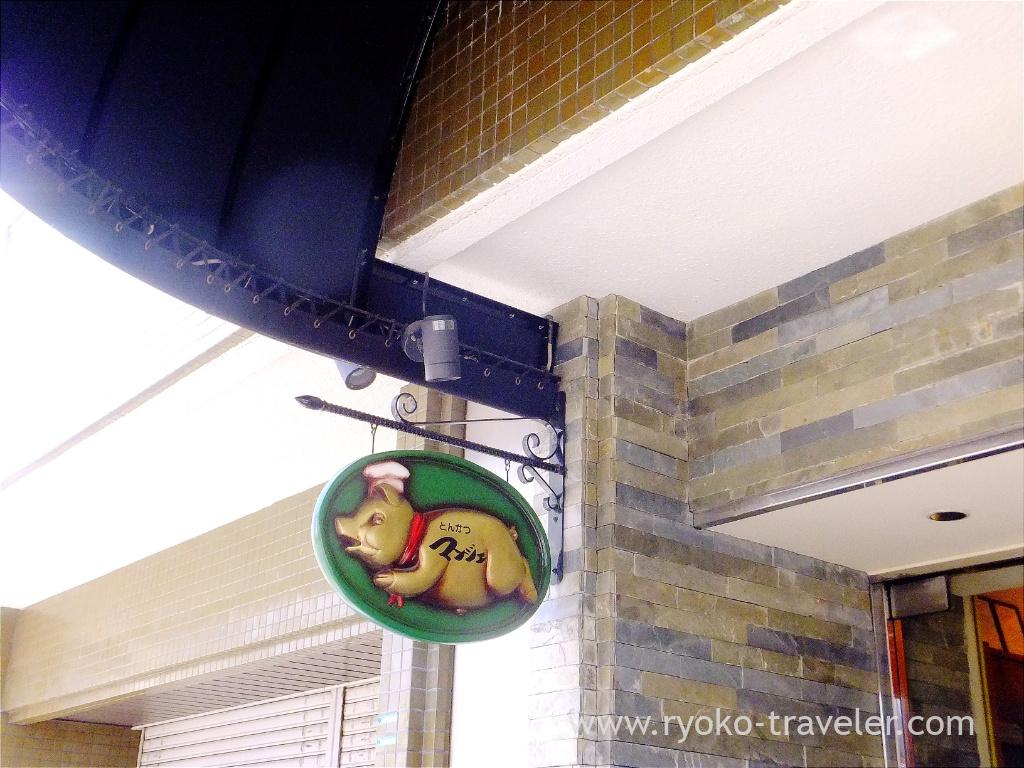 The chef trained at French foods restaurant in the hotel and made good use of that experience in his tonkatsu.
They are open from 11:30 a.m. But at first, you have to get to there earlier time because they put reservation sheet in front of the shop at 9 a.m. and visitors write own name and number of group on the paper. They have only 13 counter seats. So, you need to wait for a long time.
Salt and sauce could be chosen from two each.
* Salt – Black charcoal salt, White truffle salt
* Sauce – Pork cutlet sauce, Original sauce
After we finished order, at first, our salt was served. I was so surprised because our salt was served on such a large plate. And the plate was warm. I had no idea what to do because those dishes occupied my table :p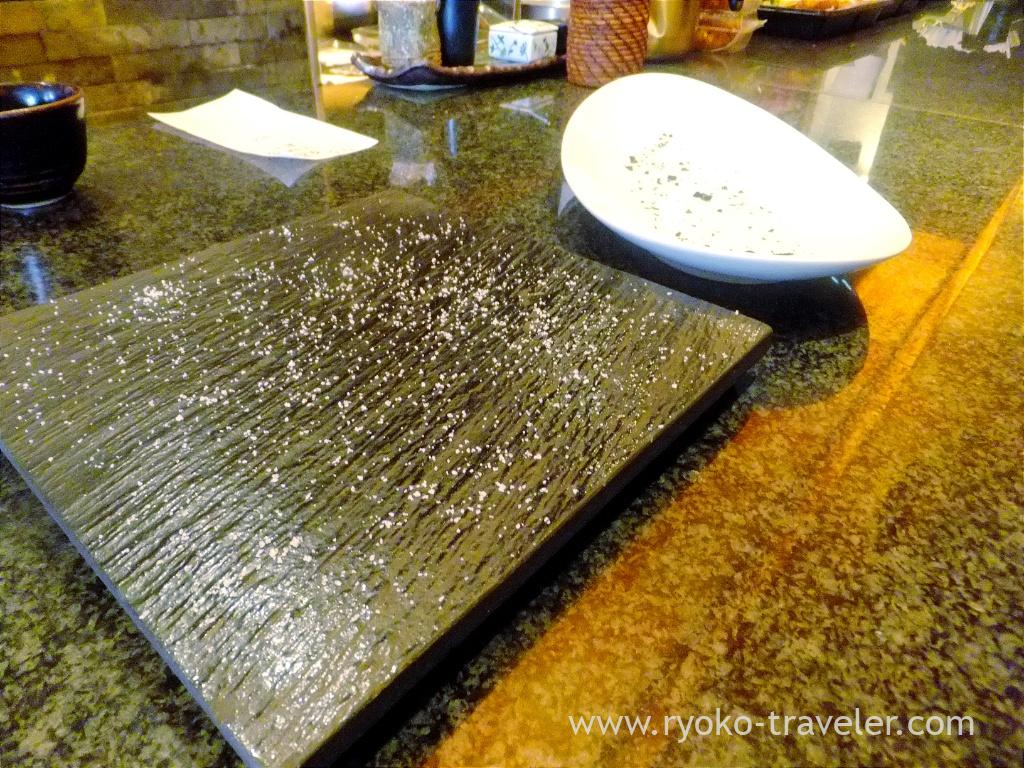 I ordered Hyuga Aji-Buta pork tonkatsu.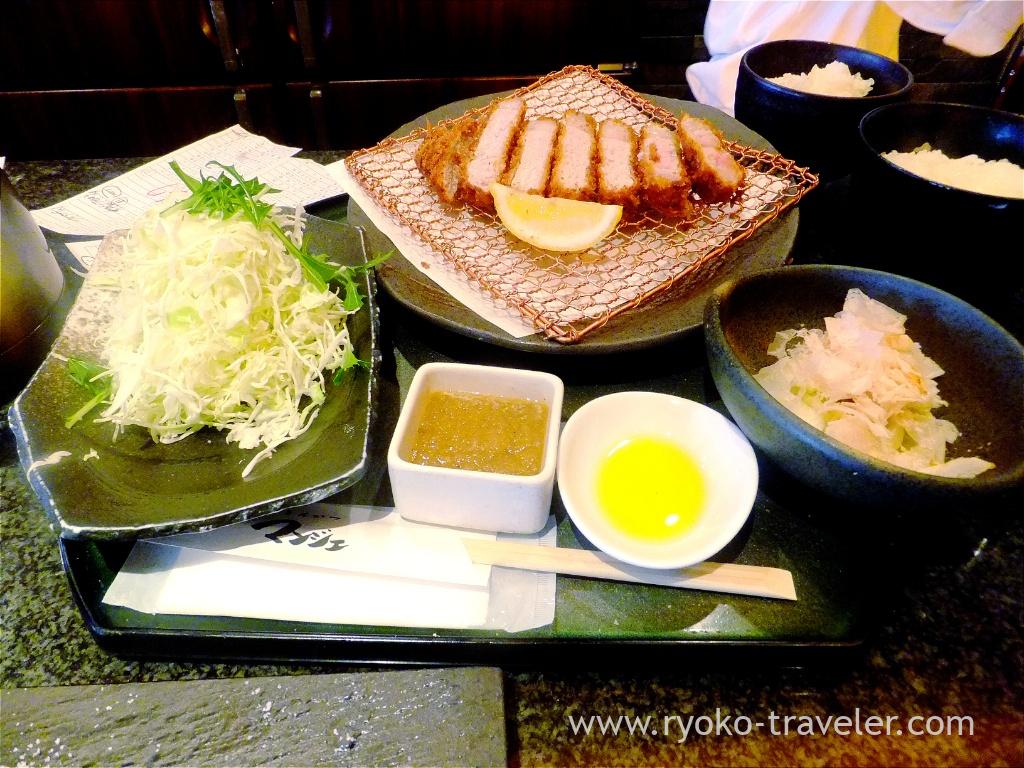 Hyuga Aji-Buta pork is branded pork in Miyazaki prefecture. It is said that the meat is white and sweet. The pork was not too fat and easy to eat. I like this degrees of fat.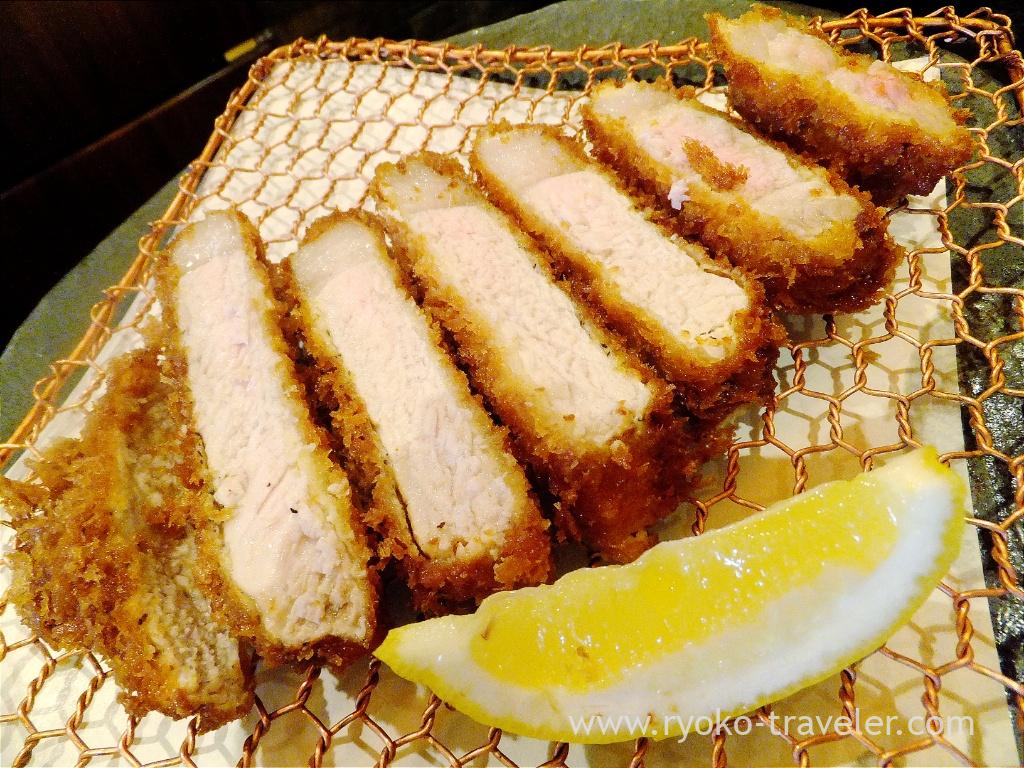 I ate these tonkatsu with salt, with sauce, with olive oil and with mustard. I enjoyed many flavor ! By the way, though it was delicious, it was hard to eat because my tonkatsu and rice was too far ! :O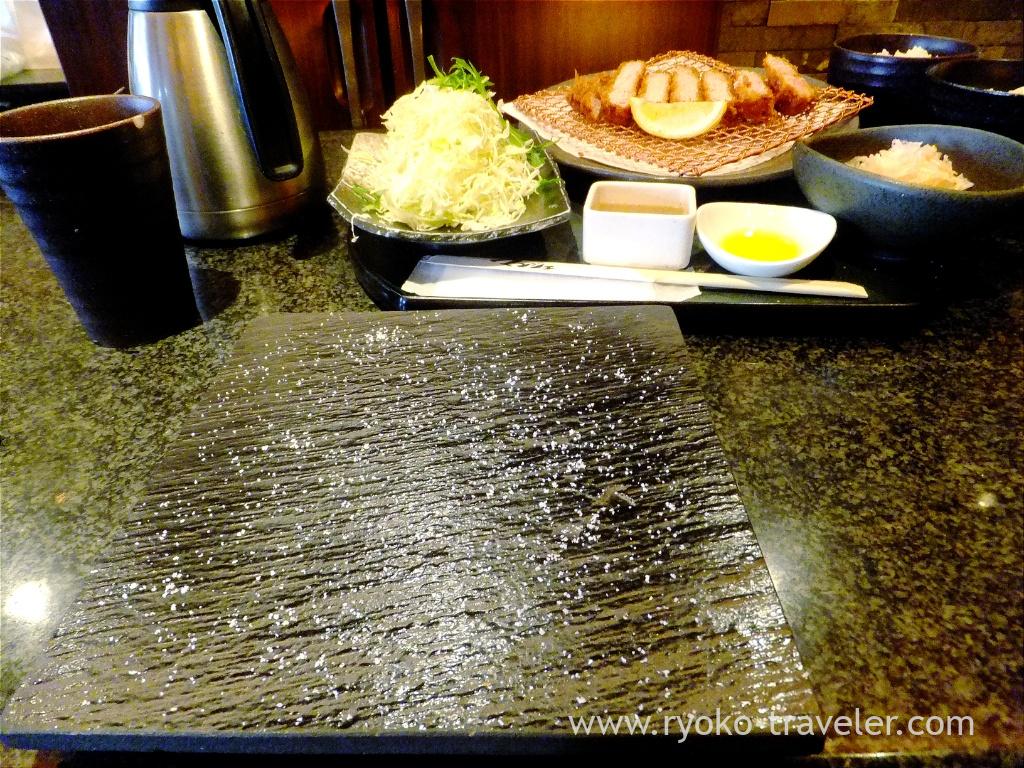 My friend ordered Tokyo X and deluxe fillet cutlet. Tokyo X is mixed pork (Beijin black pork, English black pork and durock). It's precious pork. So, the price is every high. The fat was sweet and its meat was juicy. Delicious. I knew there're not many restaurants that serve TOKYO X. It's really precious.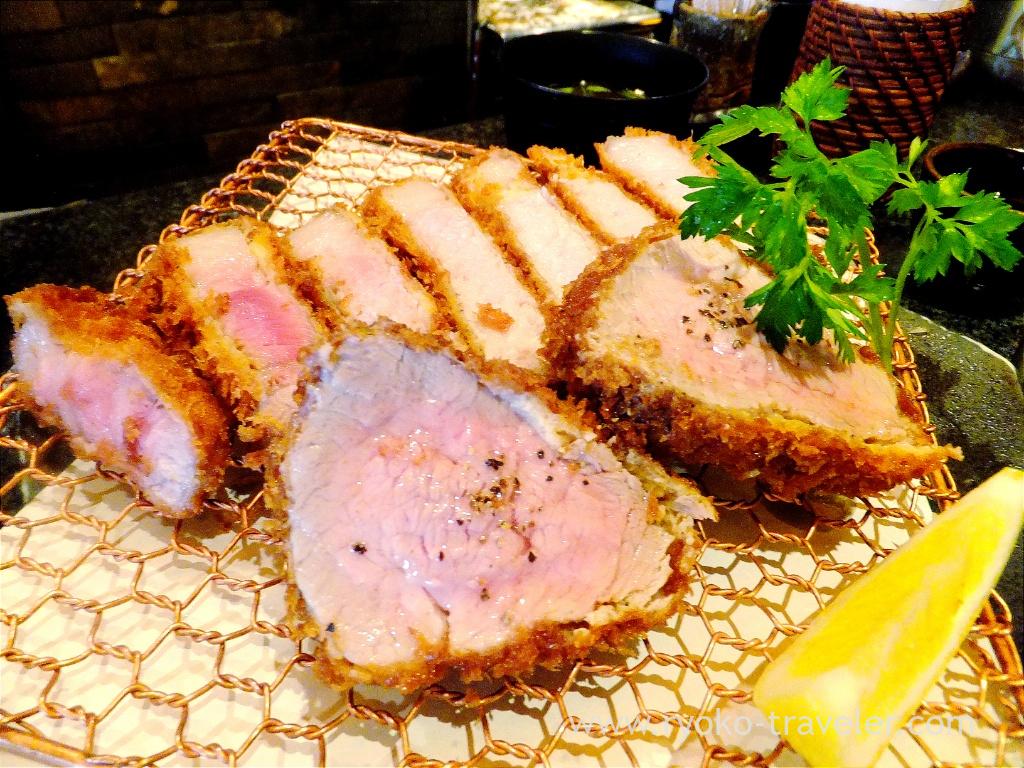 About

Name Tonkatsu Manjer (とんかつマンジェ)
Open Lunch, Dinner
Reservation Unavailable
Credit card Unavailable
URL Website

Google Map