Speaking of tempura in Tsukiji, I know Tempura Kurokawa (天ぷら黒川) is the best. I sometimes have lunch at there during work. Though they have gorgeous tempura course, they also have ten-don bowl (tempura bowl).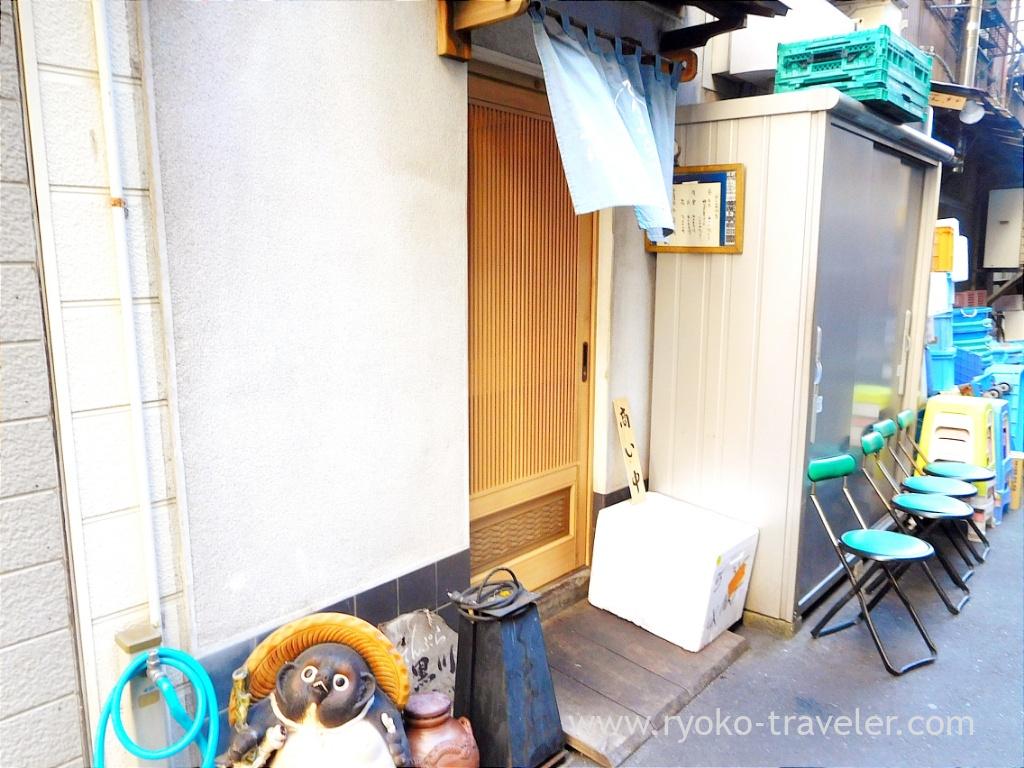 They are located at the back alley of Tsukiji Outer Market from Harumi street. They are located just in front of my favorite Motodane close to Kachidoki bridge.
Kurokawa is so small. There're only four counter seats and two tables having four seats each.
So, we have to share the tables during busy hour. If you are seated at the counter seats, you can enjoy viewing the chef cooking tempura.
Kakiage bowl is the most popular food at Kurokawa. Speaking of kakiage, it mostly have much vegetables (onion, carrots and so on) and a few sakura shrimps. But Kurokawa's kakiage isn't. It have much scallops ! And few sakura shrimps.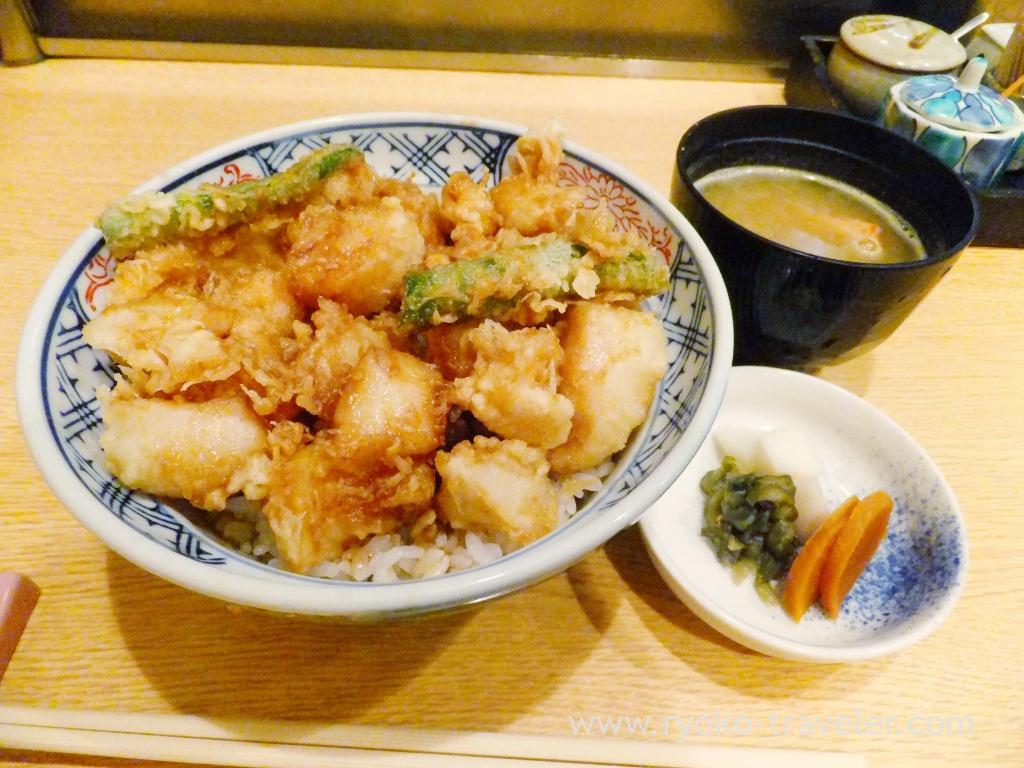 There's not much vegetables. They use sesame oils for cooking. It have rich flavor of sesame oil. Those scallops were fried deeply and quickly, so those were medium rare and tasted very sweet. Its coating was crisp and the sauce wasn't so sweet and greasy. That's my tastes.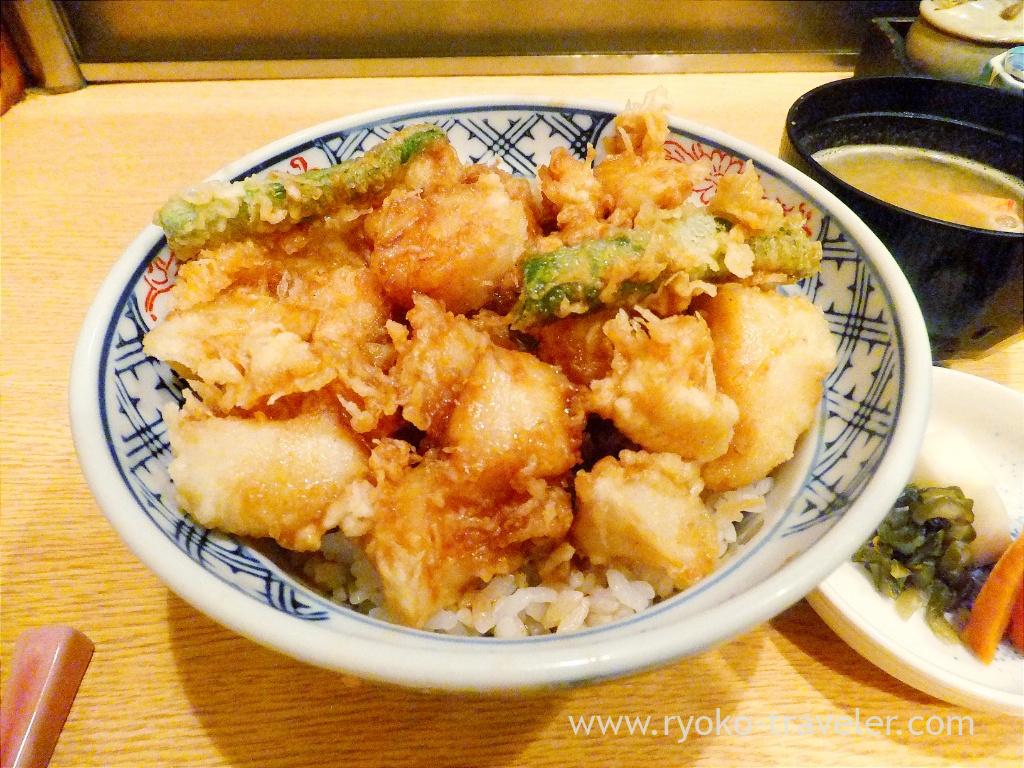 And this is Jyo Tendon (Special tendon). "Jyo" means "superior". It was good as well as kakiage bowl. It have shrimp, conger eel and so on.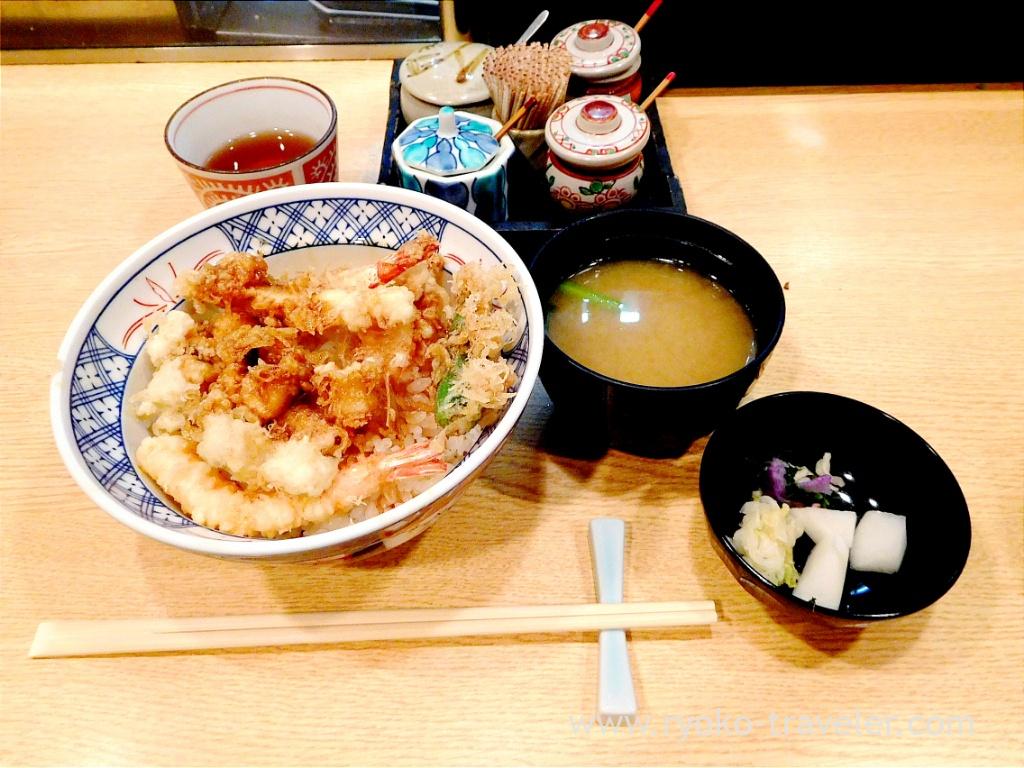 Jyo tendon have assorted tempura. It had two shrimps, conger eel, scallop and so on. Those coatings were so crisp and the smell of sesame oil was good. And the sauce was not too sweet and it went with the rice well 🙂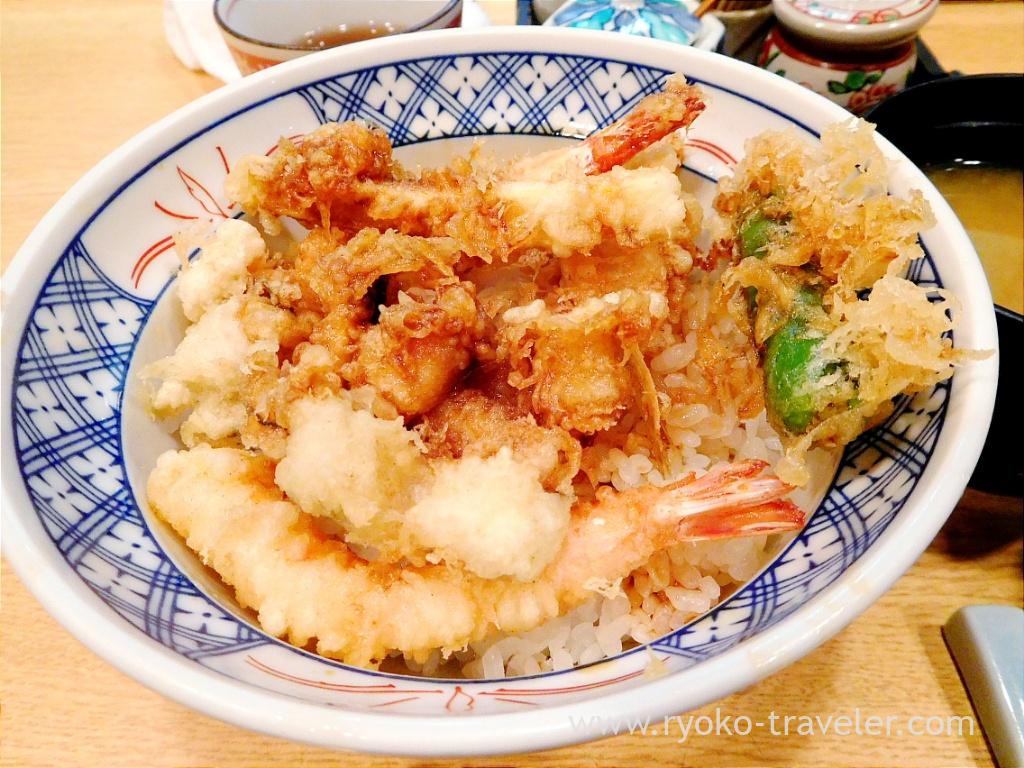 And if you can eat much, Kurokawa have Tokujyo tendon (Deluxe tendon / 特上天丼, 2000 yen) having more pieces of tempura in a big bowl. The amount of tendon bowl isn't large. So, if you have plan to eat at some restaurants in a day, Kurokawa's tendon bowl is good choice for one meal 😉
All tendon have miso soup and pickled vegetables. The soup have about three heads of shrimp. Though the soup had abundant flavor of shrimps, those heads had no flavor.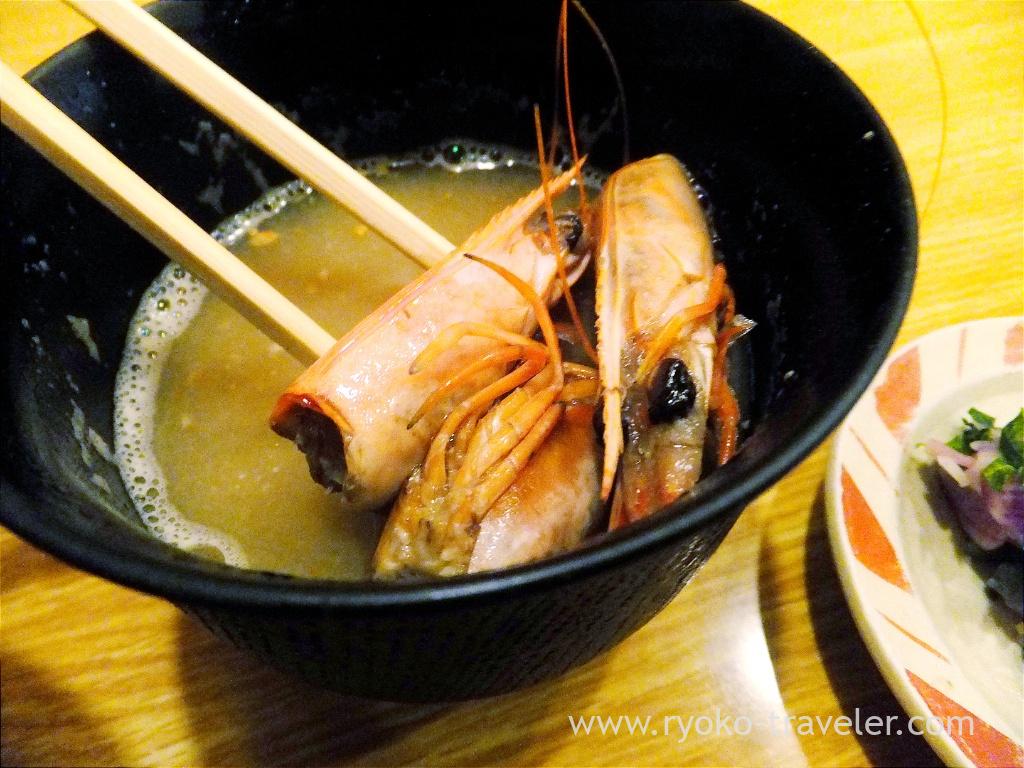 Though reservation is required, they are open at dinner time, too
(Reservation isn't available during lunchtime)
About

Name Tempura Kurokawa (天ぷら黒川)
Open Lunch, Dinner (reservation only)
Reservation Available for dinner time only
Credit card Unavailable

Google Map