I visited Tempura Kurokawa (天ぷら黒川) in Tsukiji on last Saturday with my friends. As their name, they are tempura restaurant and stand back alley of Tsukiji Outer Market. I'm sure that people who come to Tsukiji for the first time can't find the restaurant. Me, too :p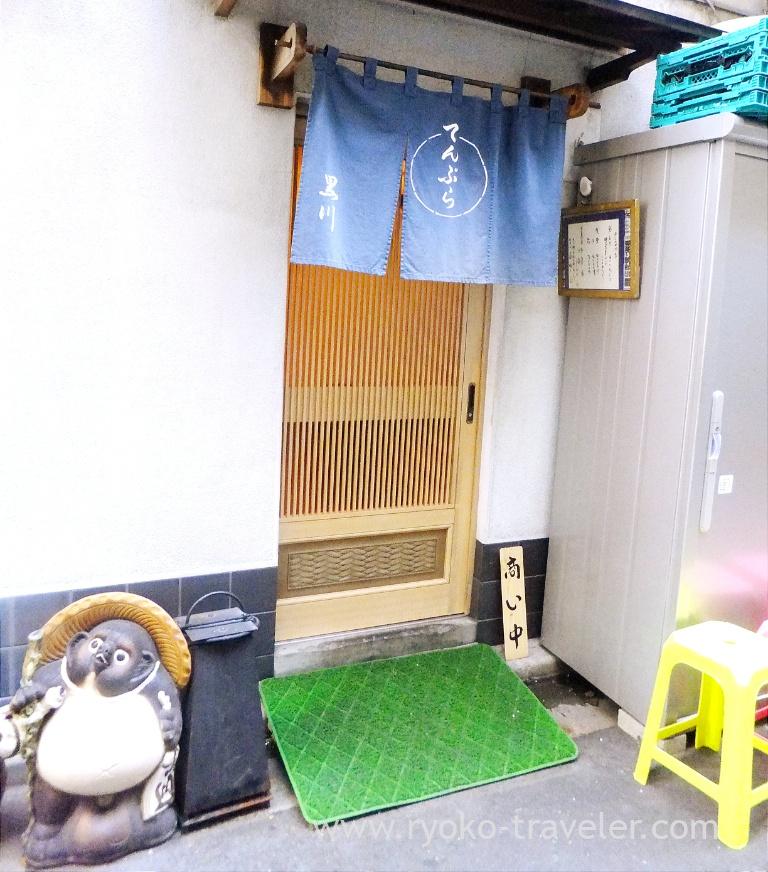 They are very small restaurant. They have only four counter seats and two tables having four chairs each. They have some tempura courses and some tendon bowls. I usually eat tendon bowls during work, but this time, we were free from work ! So, we ordered course. Course are from 2000 yen. We chose "Moon (月)" course having prawn. 3000 yen. At first, pickles were served. Daikon radish and cucumber. It had refreshing tastes.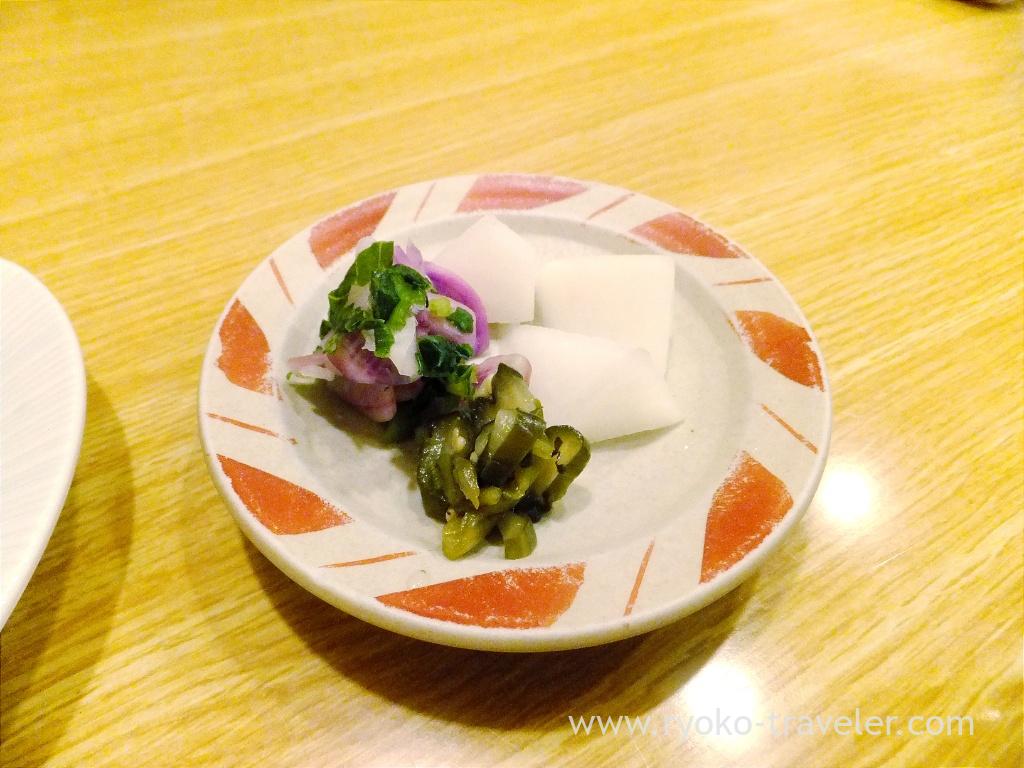 They prepare four salts on the table. Normal rock salt, matcha salt, Andean rock salt and curry salt.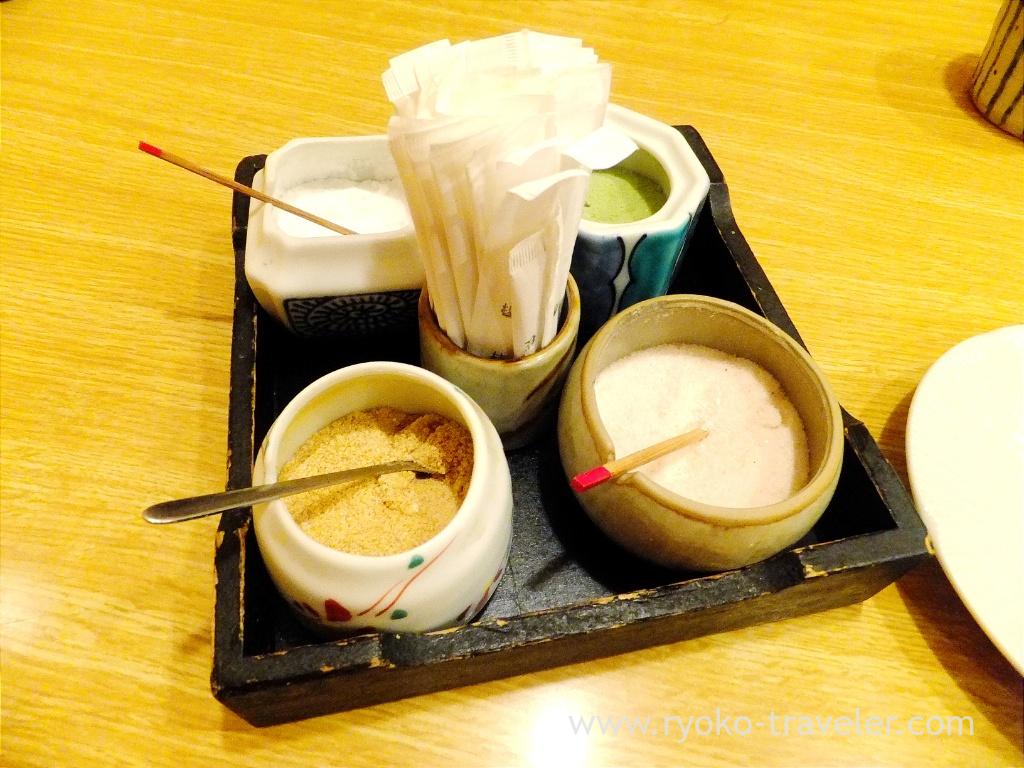 All photo of tempura on this article is for two persons. We enjoyed sounds of frying deeply and the smell of sesame oil. And then first tempura on Moon course was served. This is a foot of prawns. It was crispy and the flavor of prawn was awesome.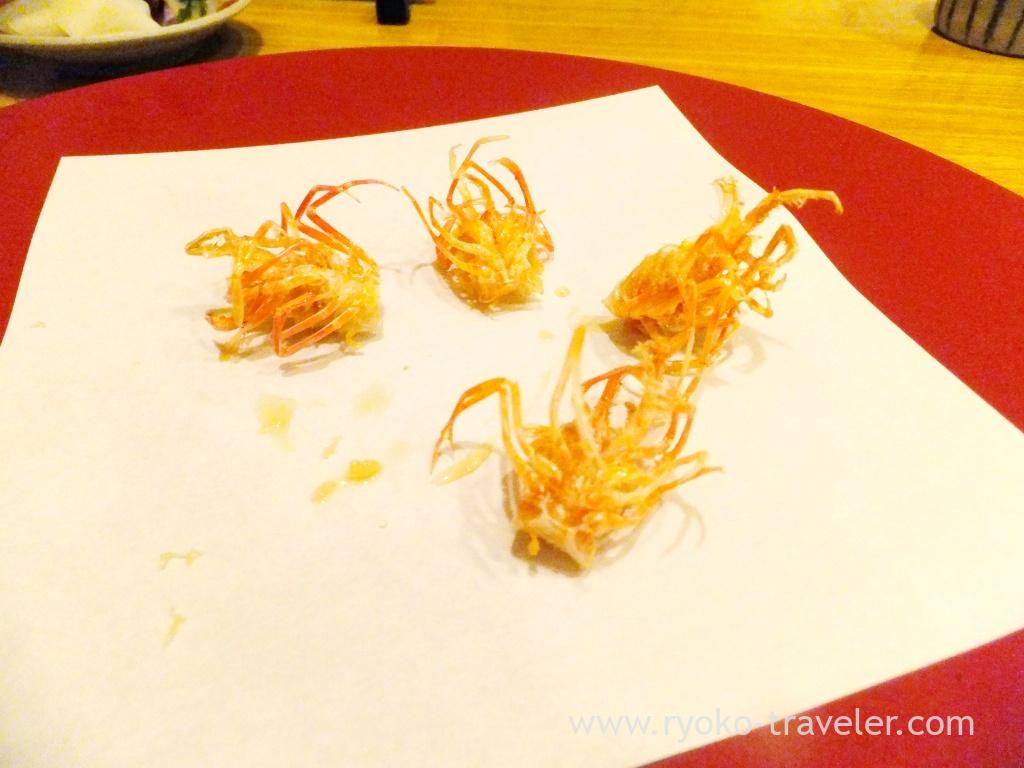 And their bodies. Though those were small, it was tasty. Those coating was crisp and the prawns were very sweet naturally. It went with curry salt well.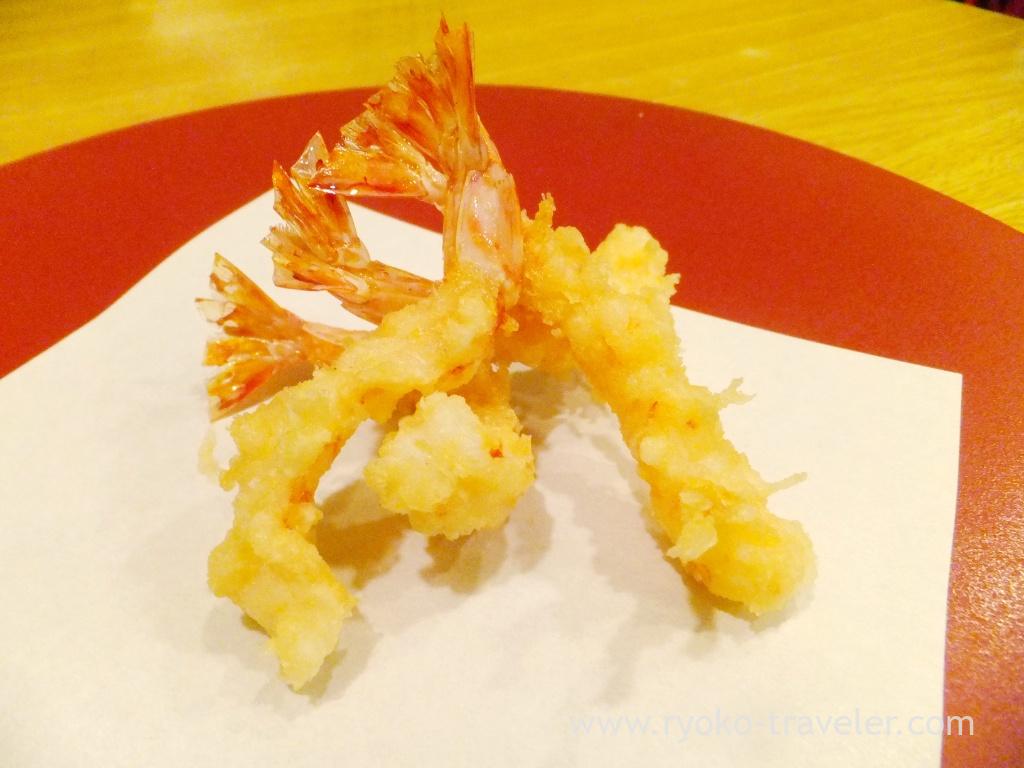 Next was vegetables. Bean curd sheet rolls (yuba) and lotus roots. The lotus roots had crunchy texture. It went with rock salts.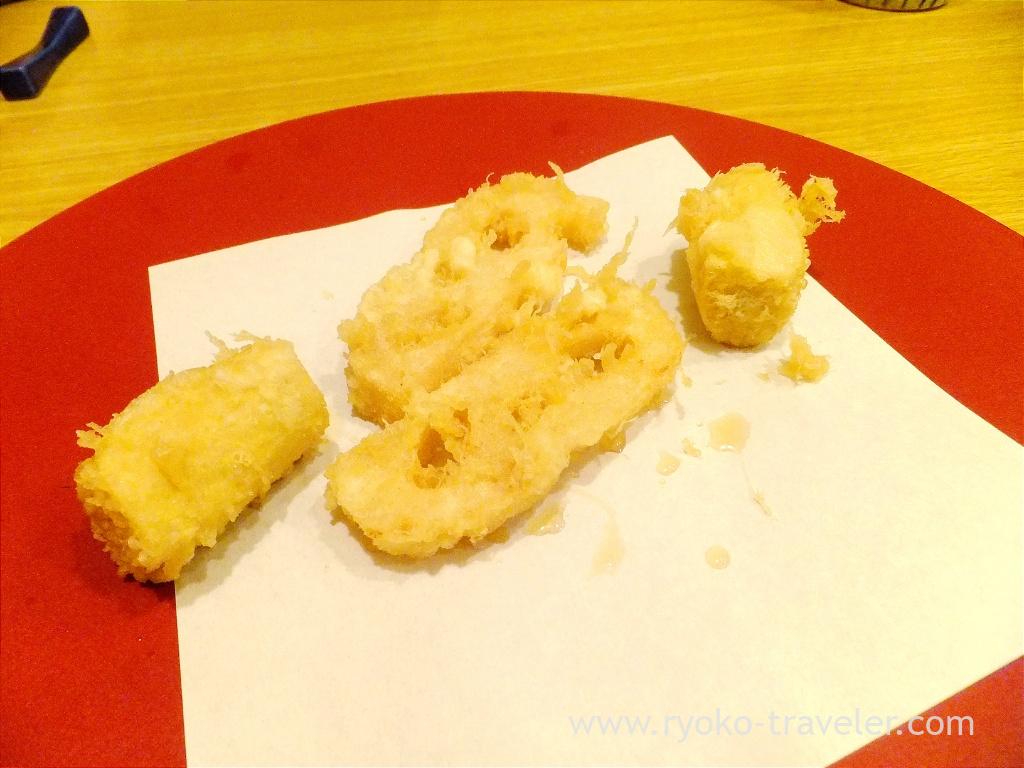 Oysters, and burdock and carrot rolls. Though the oysters were small, it had much extracts of oysters. Good. I didn't need salts.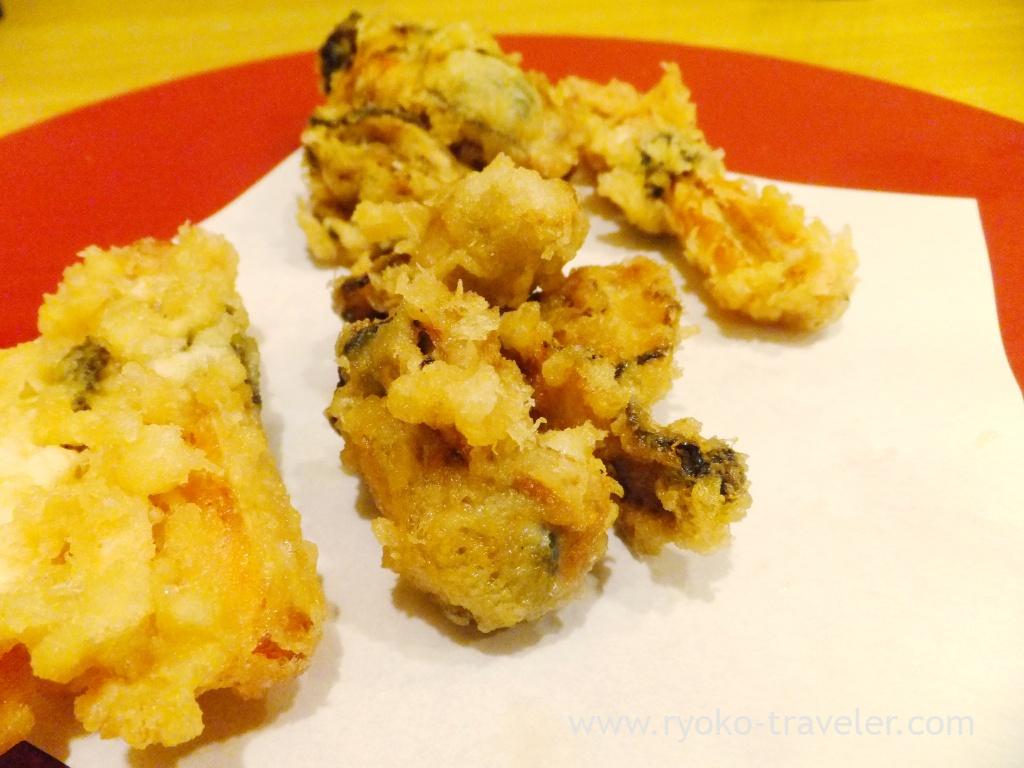 Yam and ginger roll with bean curd sheet. It had a pleasant contrast between sticky texture of the yam.
Conger eel and taro. I liled this taro best in all dishes that I had that day !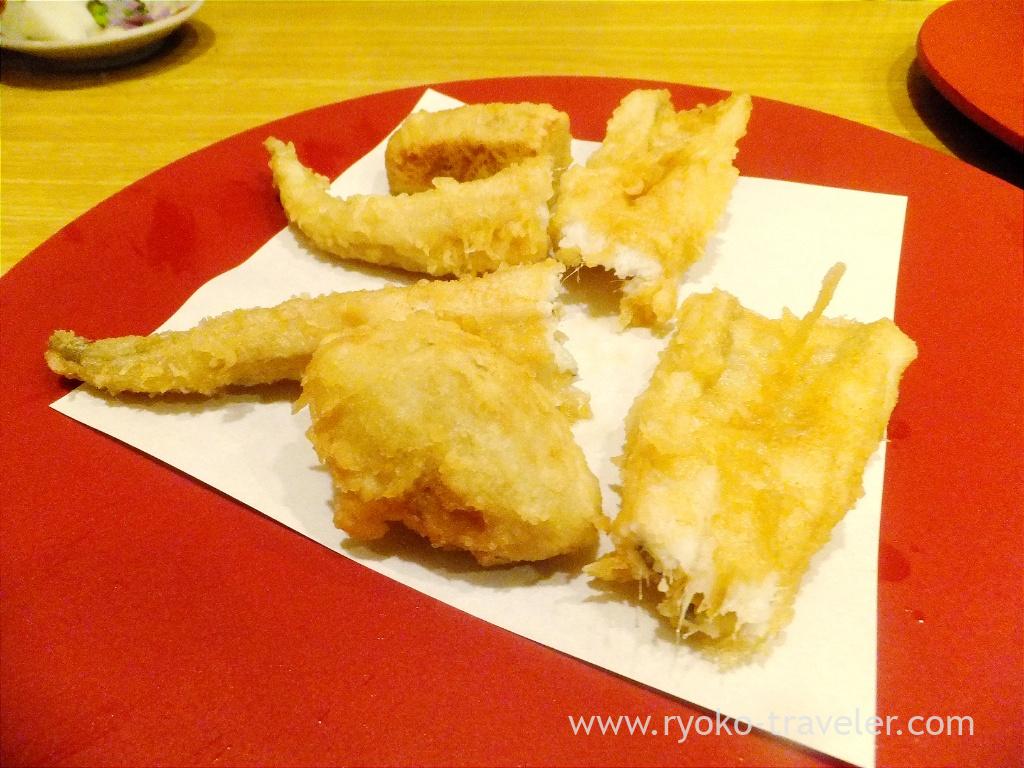 Kakiage bowl was served. Speaking of "kakiage" at Kurokawa, it have much half-cooked scallops !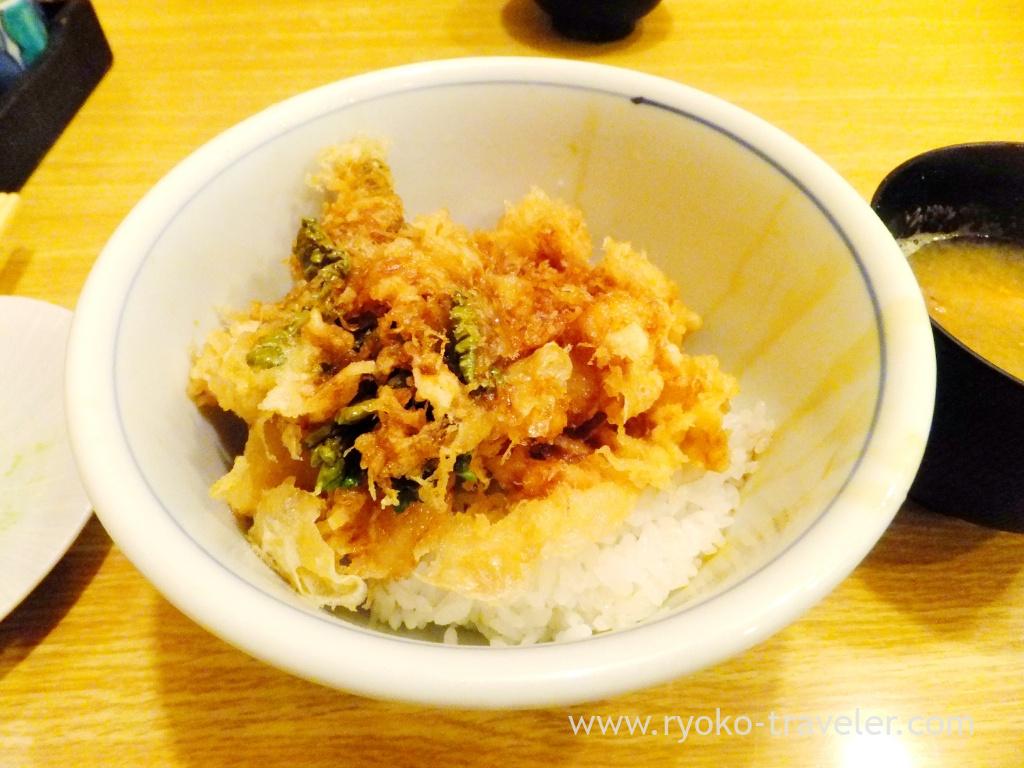 This is the end of the course. Miso soup having much heads of prawns.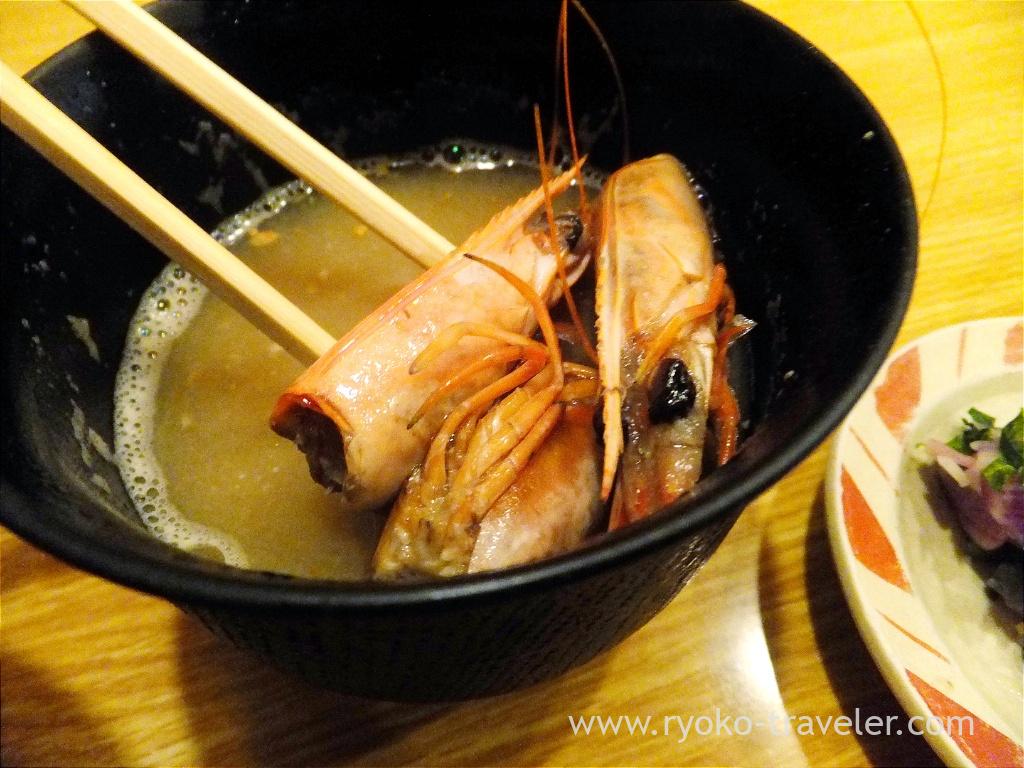 Kurokawa open from 9 a.m. and we went to there 9 sharp, but after a few minutes later there was few vacant seats left and they don't accept reservation at lunchtime, so you'd better go there earlier.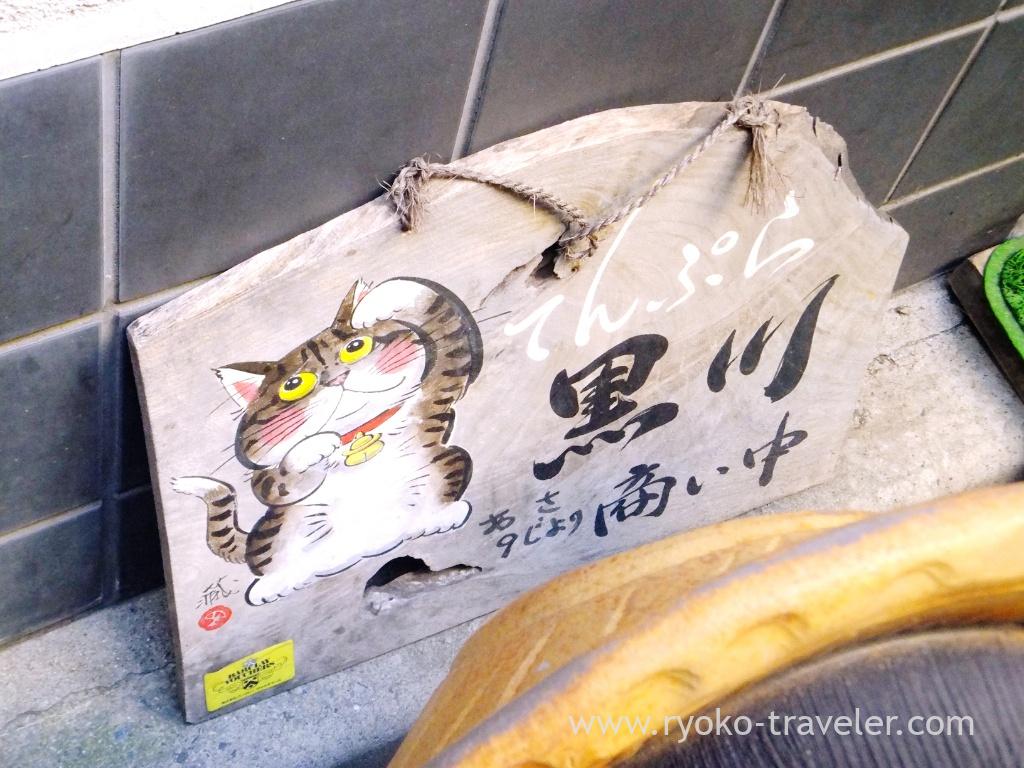 About

Name Tempura Kurokawa (天ぷら黒川)
Open Lunch, Dinner (reservation only)
Reservation Available for dinner time only
Credit card Unavailable

Google Map