New sushi shop is open.
At first, I have to inform you that Toyochan (豊ちゃん) already quit their business as Japanese-Western foods shop in May.
And they restart their business as sushi shop named "Sushidokoro SEI".
They have counter seats and tables. It's so clean ! It have gorgeous atmosphere.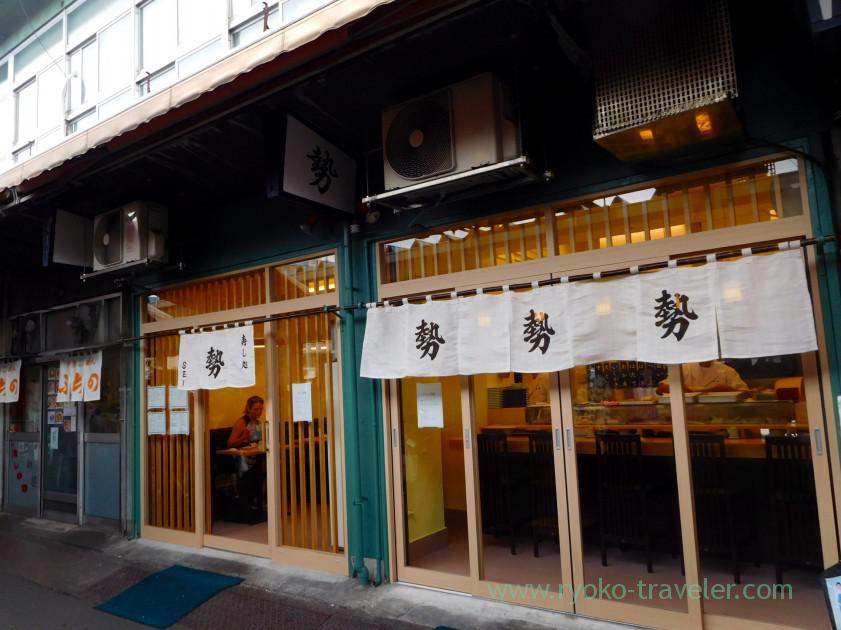 Not only Japanese menus but also English menu and Chinese menu is at the door.
(everything is tax excluded.)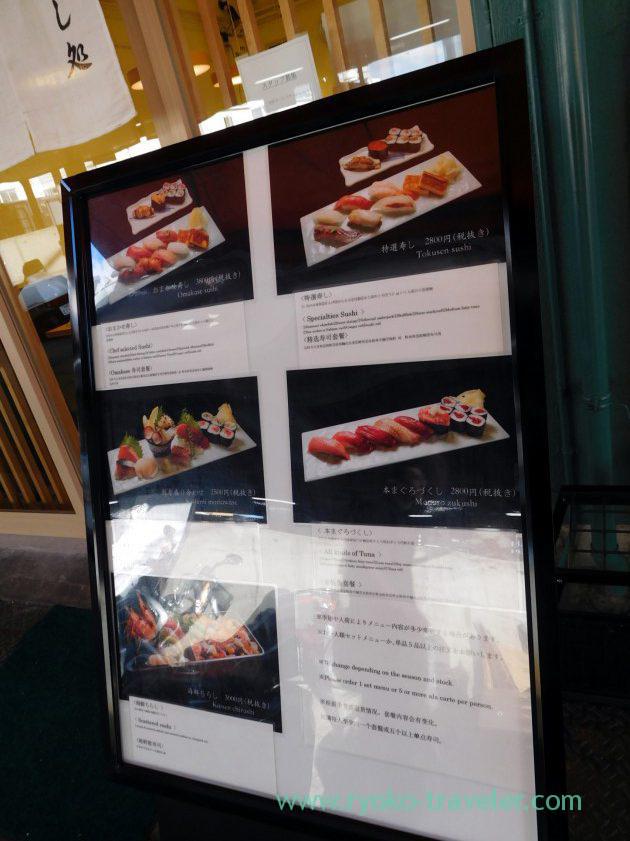 Sushi set and drinks.
The most inexpensive sushi set is "Tokusen zushi (Specialties Sushi)". 2,800 yen. It have 9 pieces.
If you have alcoholic drinks, they serve o-toshi (small appetizer) and extra 300 yen is required.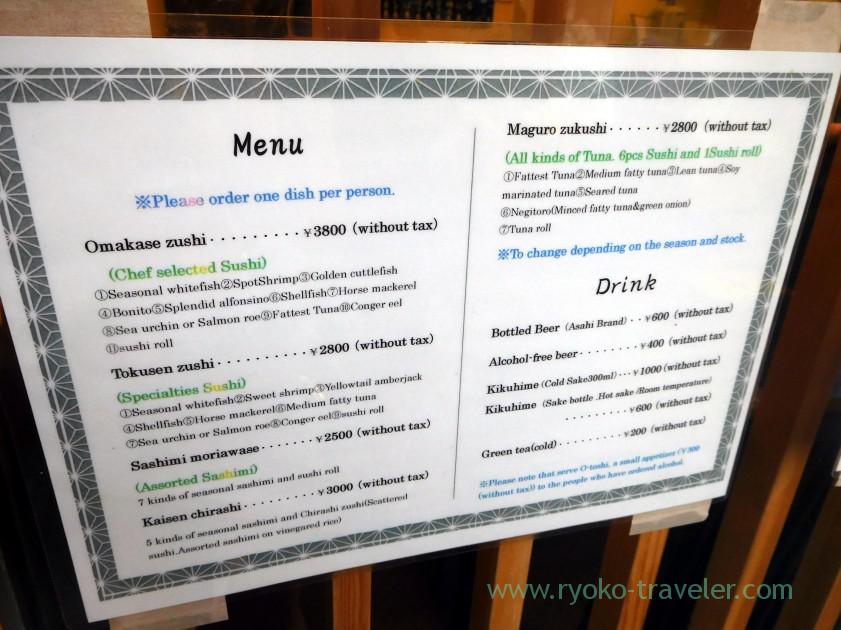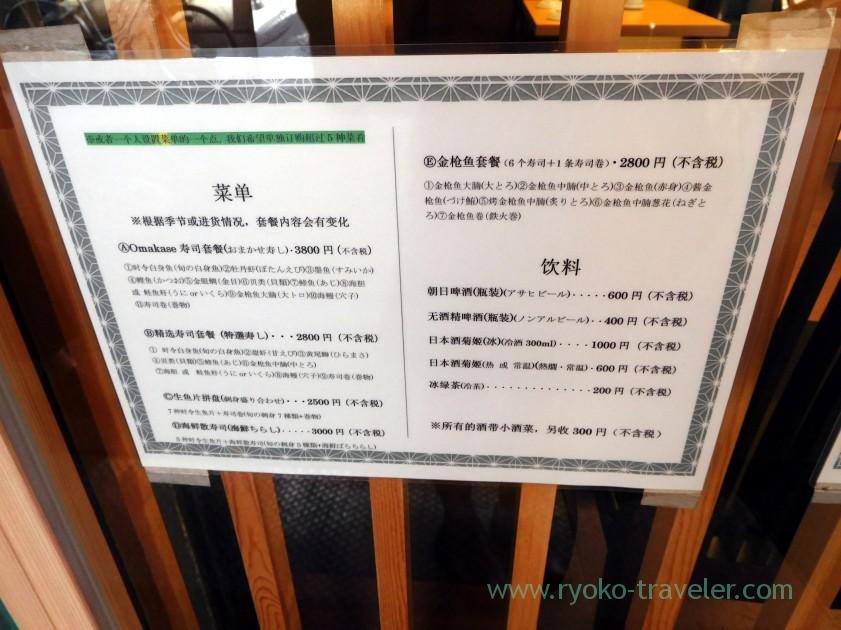 Of course, you can order what you want separately. Price of one piece.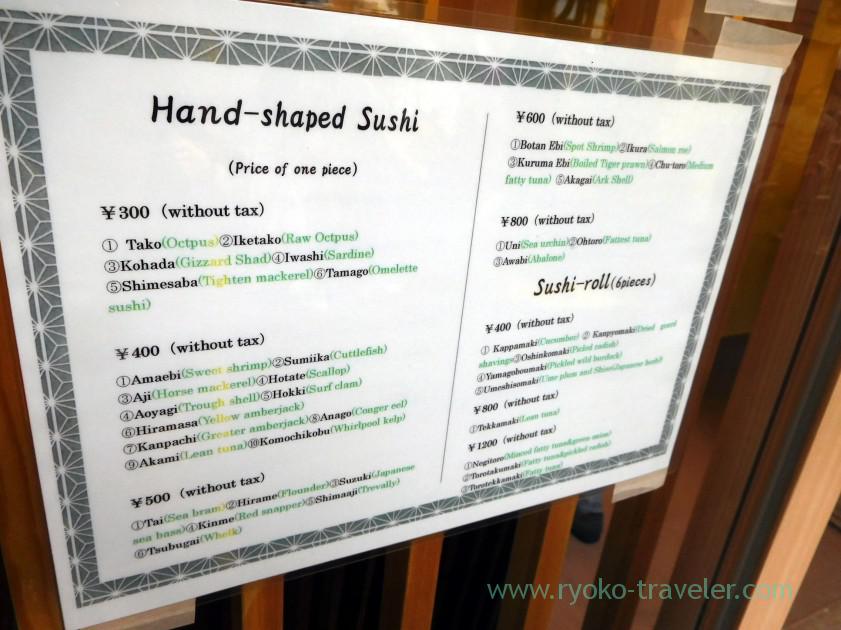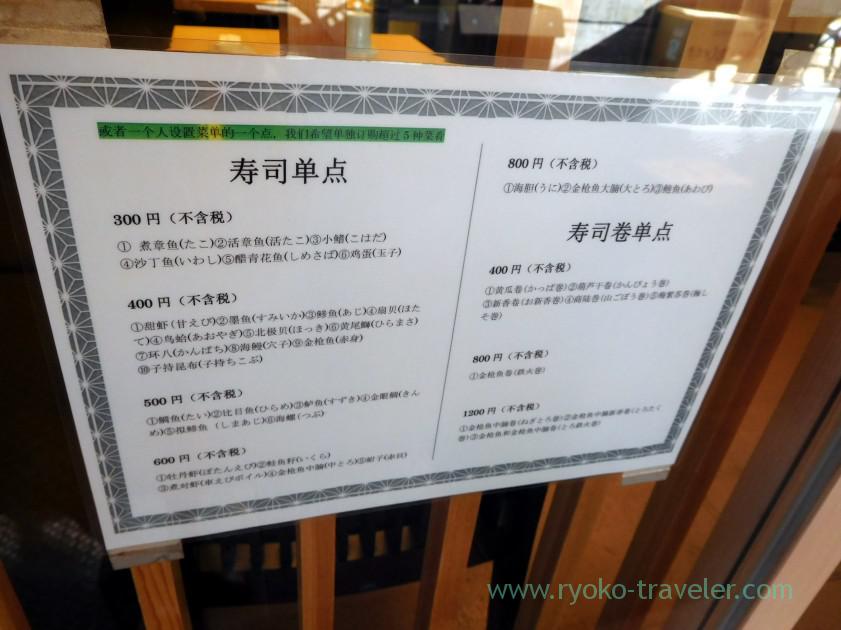 You can have another seasonal seafood as nigiri and sashimi. Menu of seasonal seafood is at the kitchen.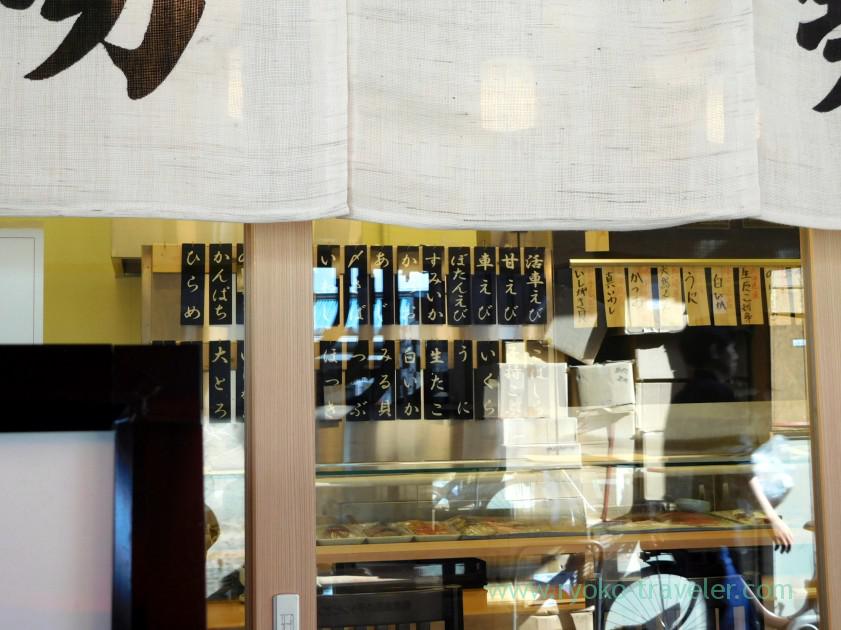 Though I don't visit yet, I'll try them in a few weeks. 🙂