I visited Sushidai (寿司大) in Toyosu Market. It was the best firefly squid season. I had so happy time !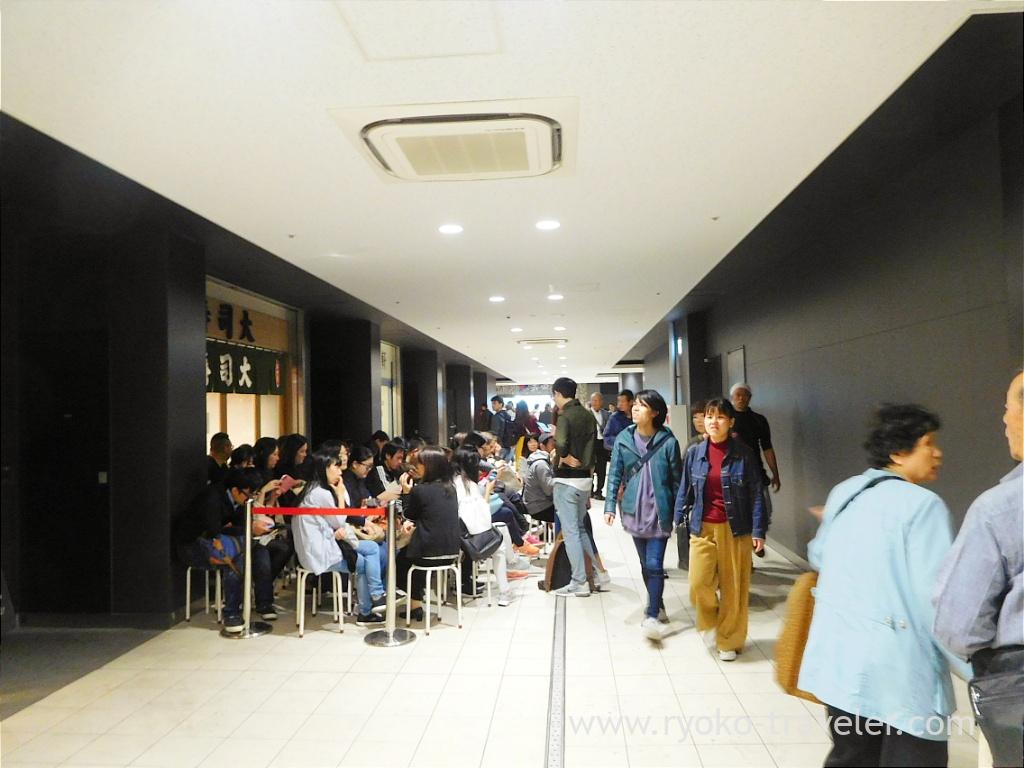 As soon as we were seated, the staff served me Japanese sake that I ordered before entering the shop. Otoshi (appetizer) is boiled liver and innards of conger eel. It's a friend of Japanese sake ! Yay ! I mostly order two bottle of Japanese sake every time at Sushidai, but I ordered too much foods and sushi. So, I have no time to enjoy Japanese sake. I managed to drink it up.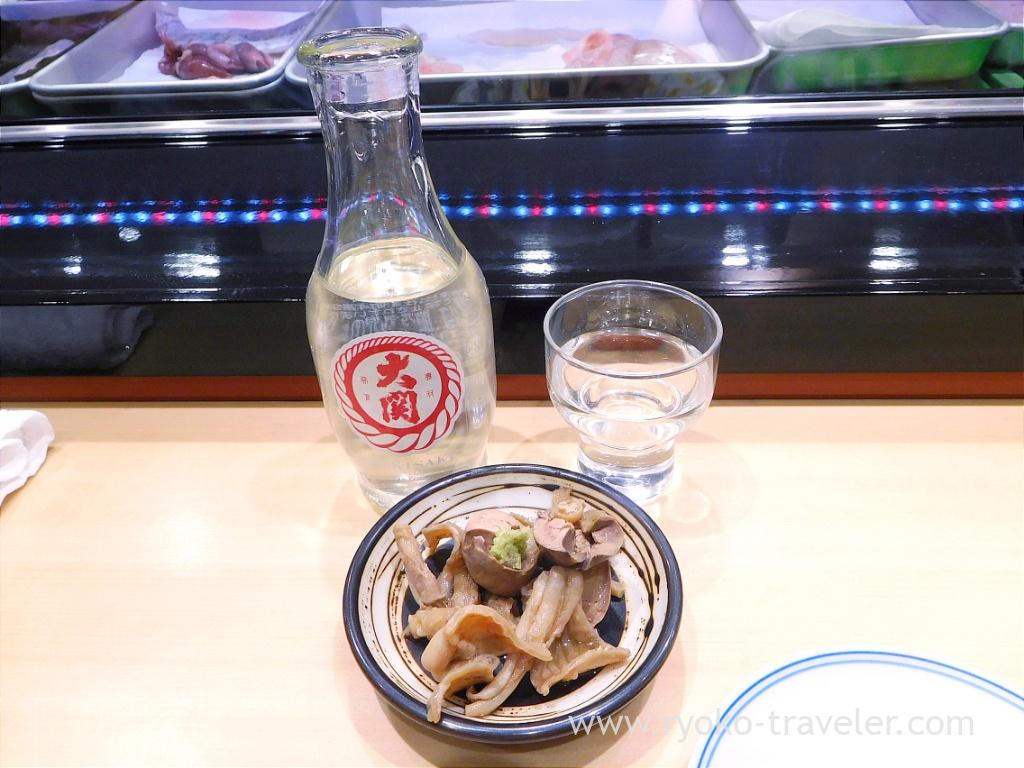 That day's my target was firefly squid. I ordered it in advance as sashimi and sushi.At first, firefly squid sashimi. Six great firefly squids ! Oh my ! Its innards and meat was awesome. Those were No.1 firefly squids that I had on this season !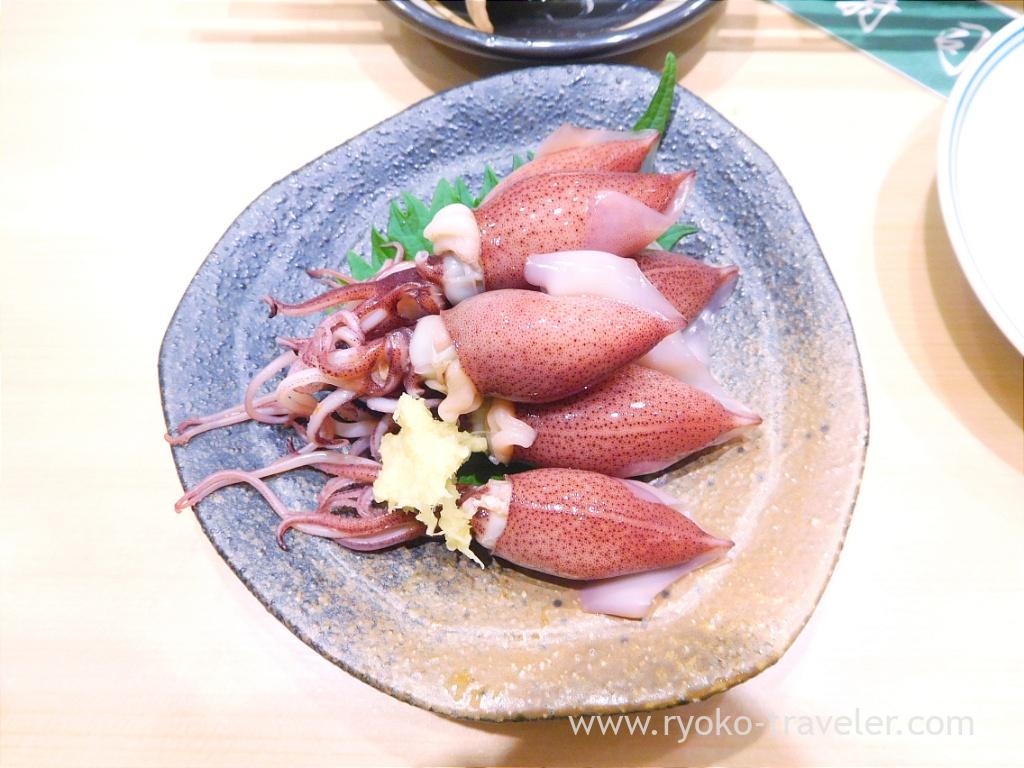 Cockle as sashimi. Large cockle. its texture is good ! And sweet. To tell the truth… I ordered it as sushi, too.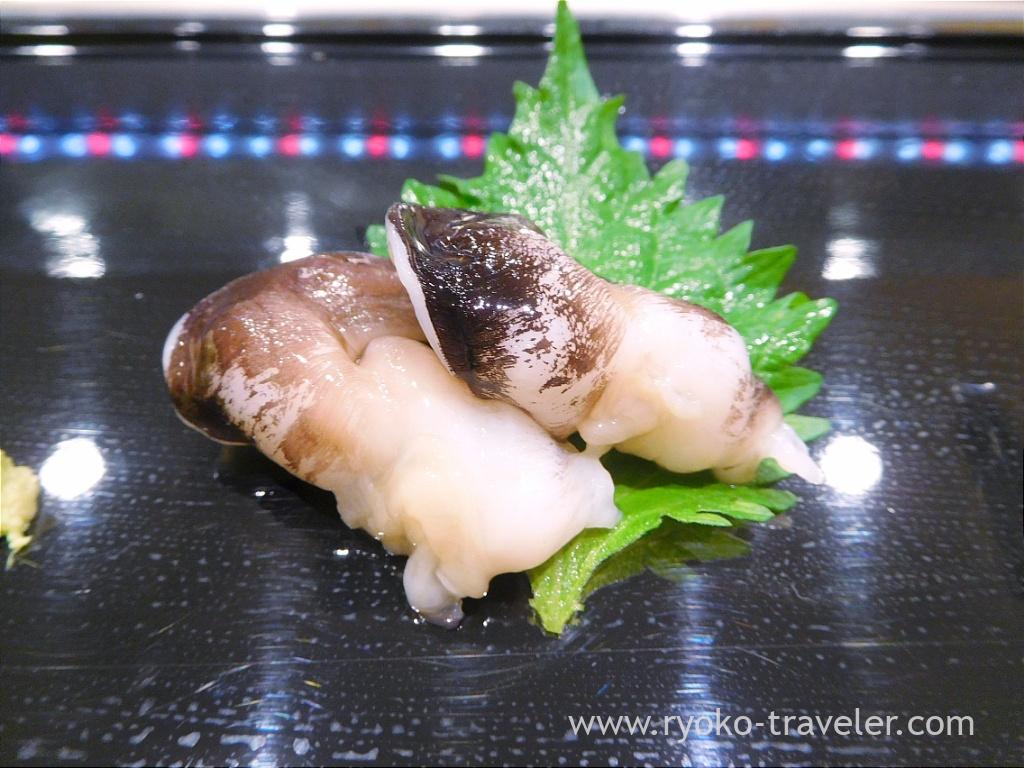 Mackerel roll. It have much sliced mackerel !The seaweed and gari (vinegared ginger) is good, too.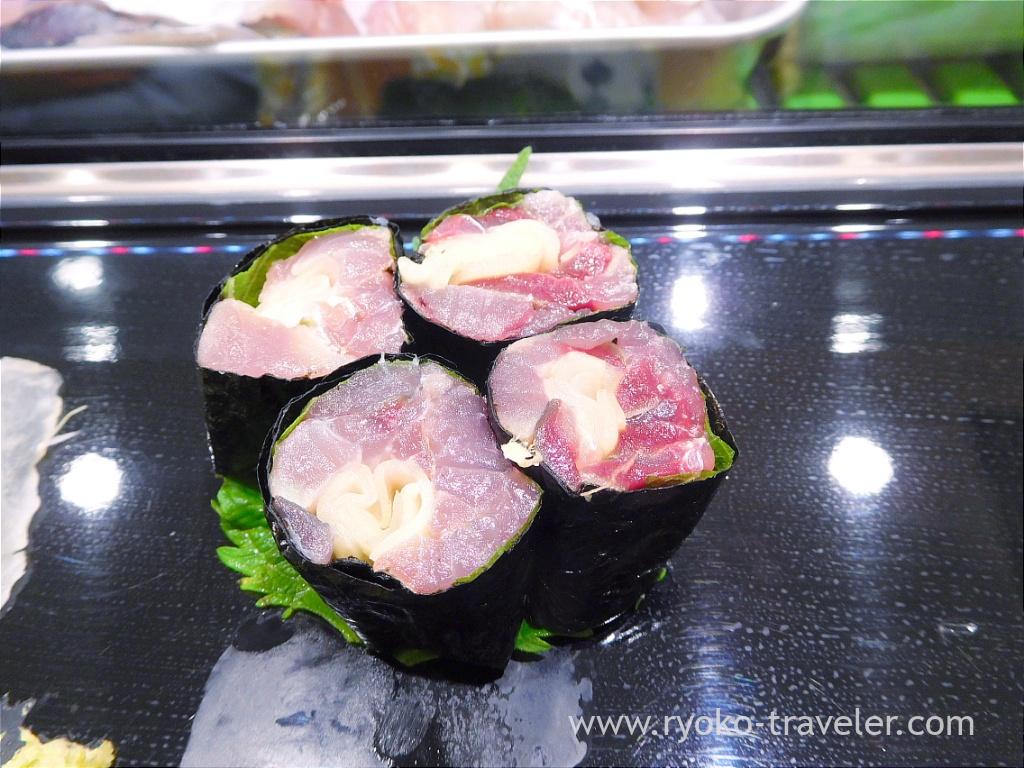 Grilled scallop on the shell. It was grilled with soy sauce. The flavor was good. The scallop was sweet.
After eating scallop up, the chef put rice onto the shell and serve spoon 🙂
Sushi time started.

We found something white and soft thing in the refrigerator. So, we asked the chef. "What is this ?". He answered, "It's soft roe of Spanish mackerel. Do you want to eat? ". Of course, we all said "YESSSS!". This was the first time to eat soft roe of Spanish mackerel. It was like shipped cream and tasted good.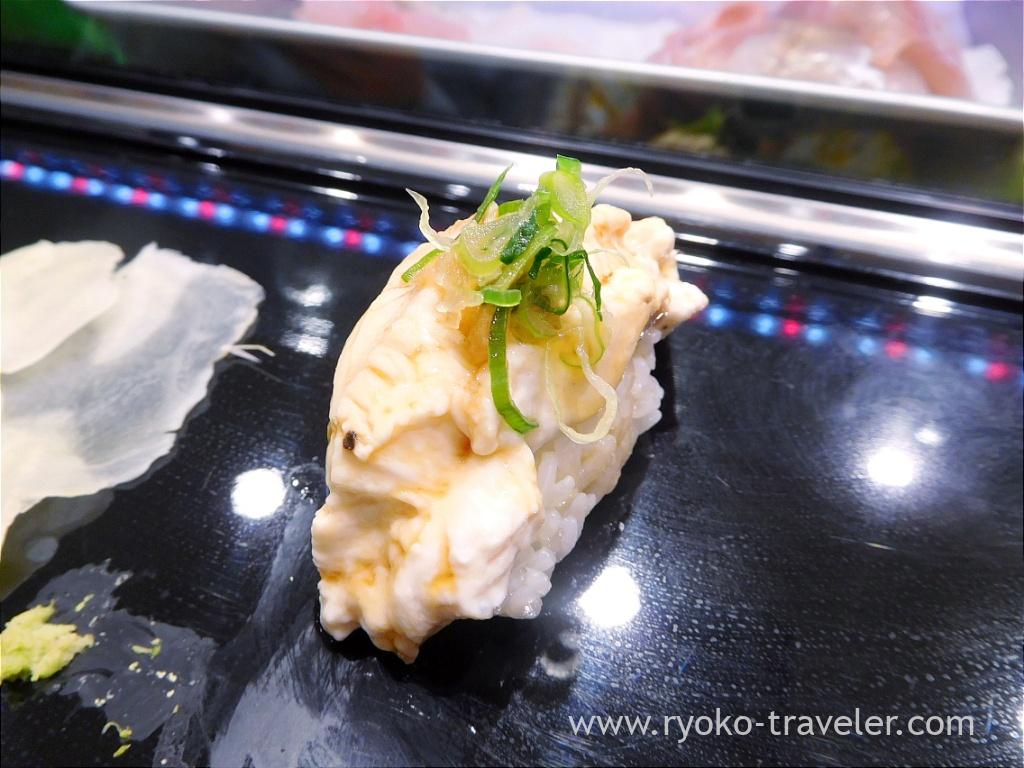 And then cockle. Cockle is my delight. So, I had it as sushi, too.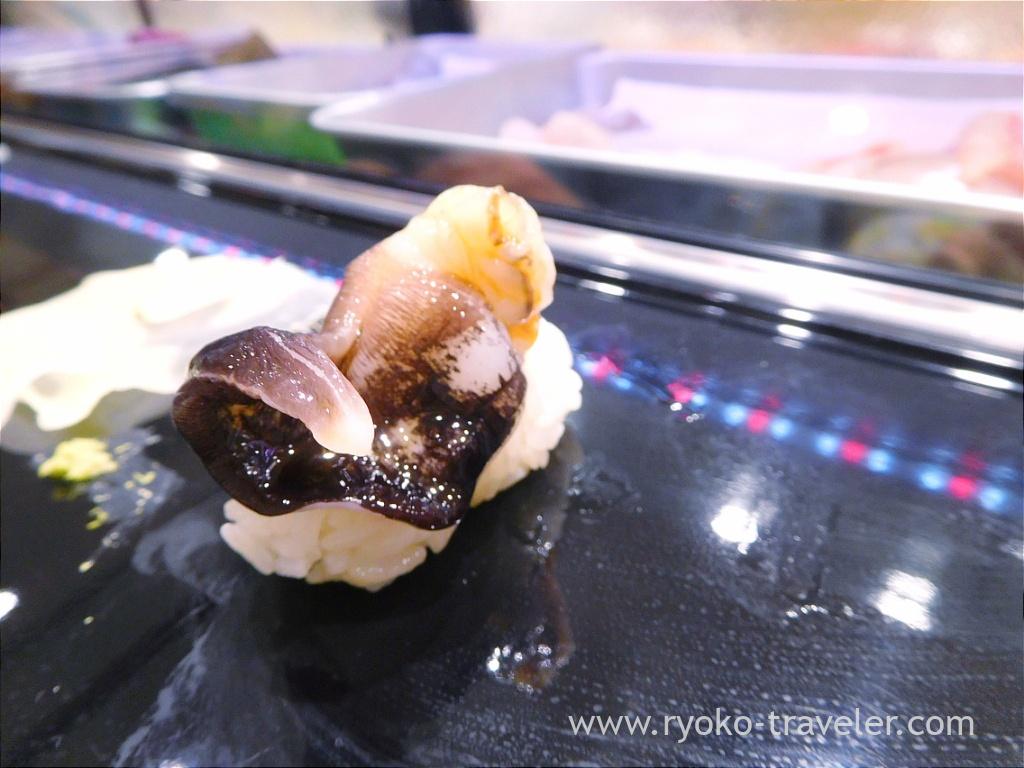 Grunt (Isaki).Not only its meat but also its skin is good !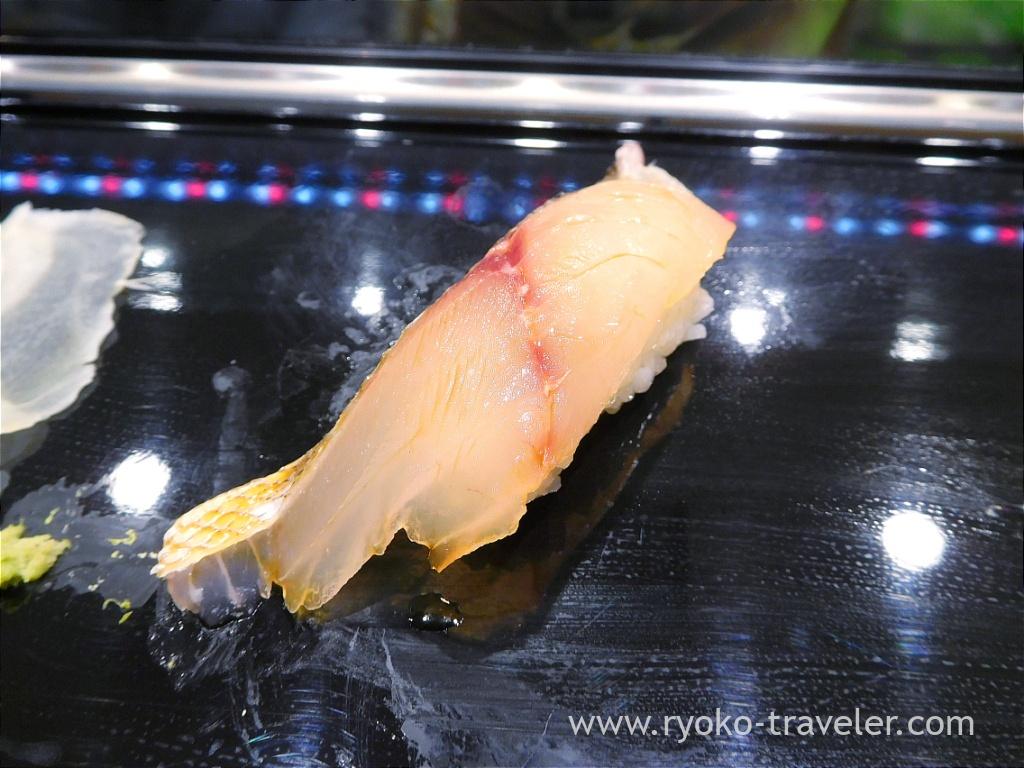 Bonito (Katsuo). it was light and not so fatty.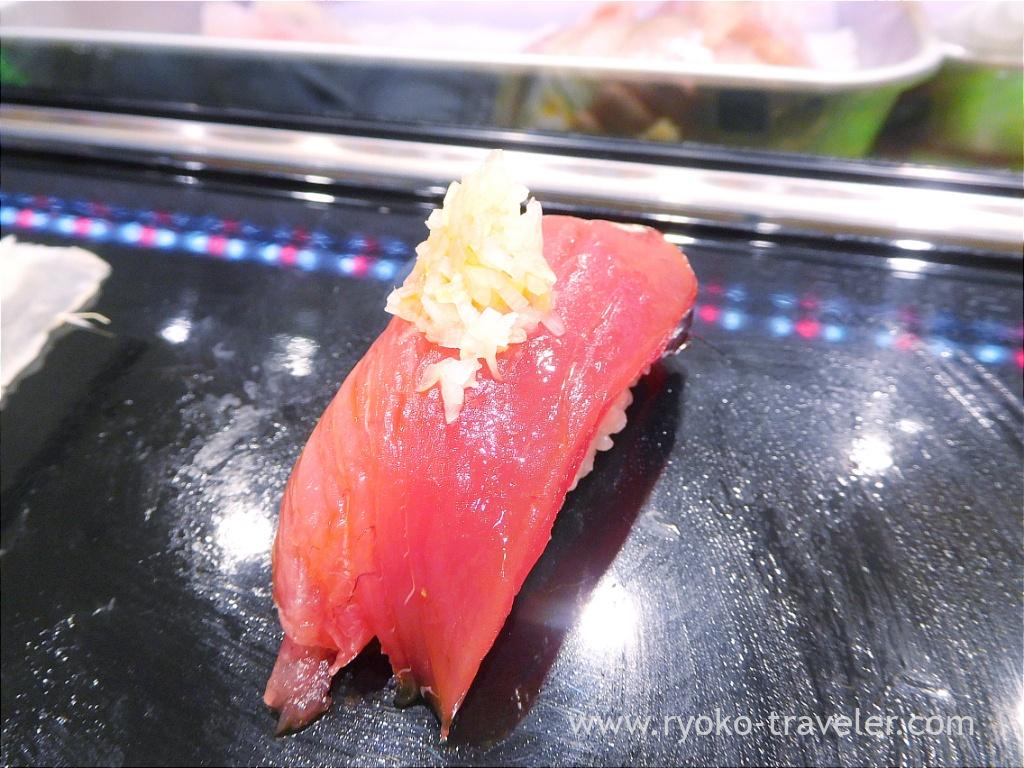 I love Horse mackerel. So I order it without fail when I visit sushi restaurant. The flavor was excellent !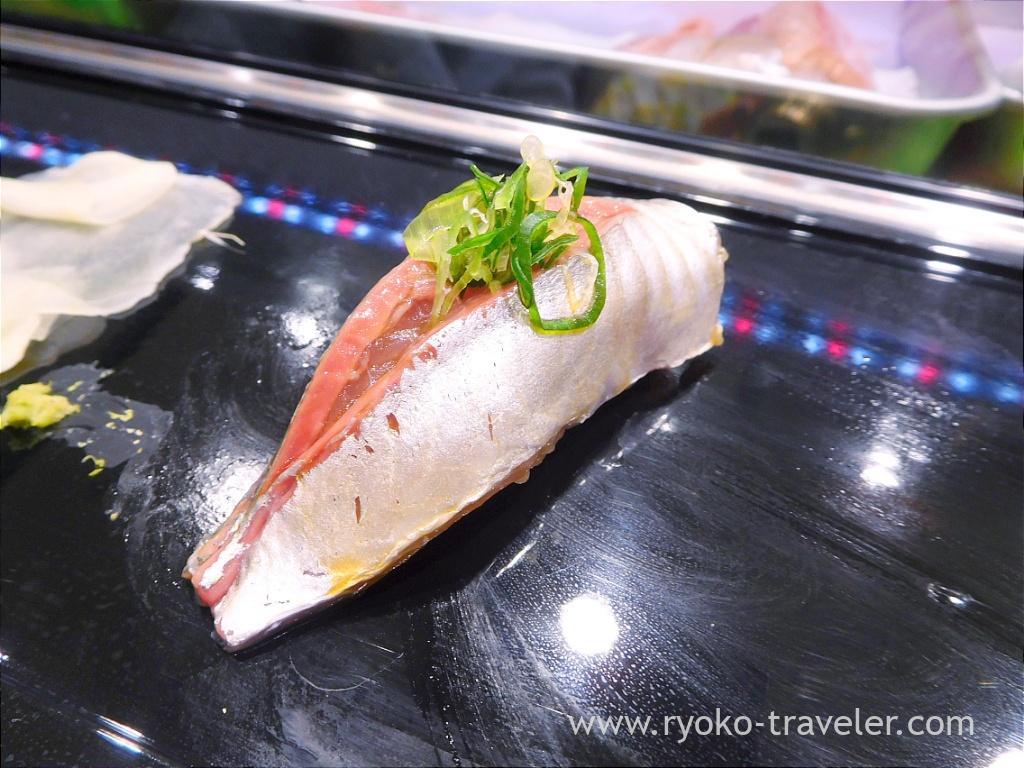 And Miso soup was served. Though I forgot to take the photo, tamagoyaki was served, too.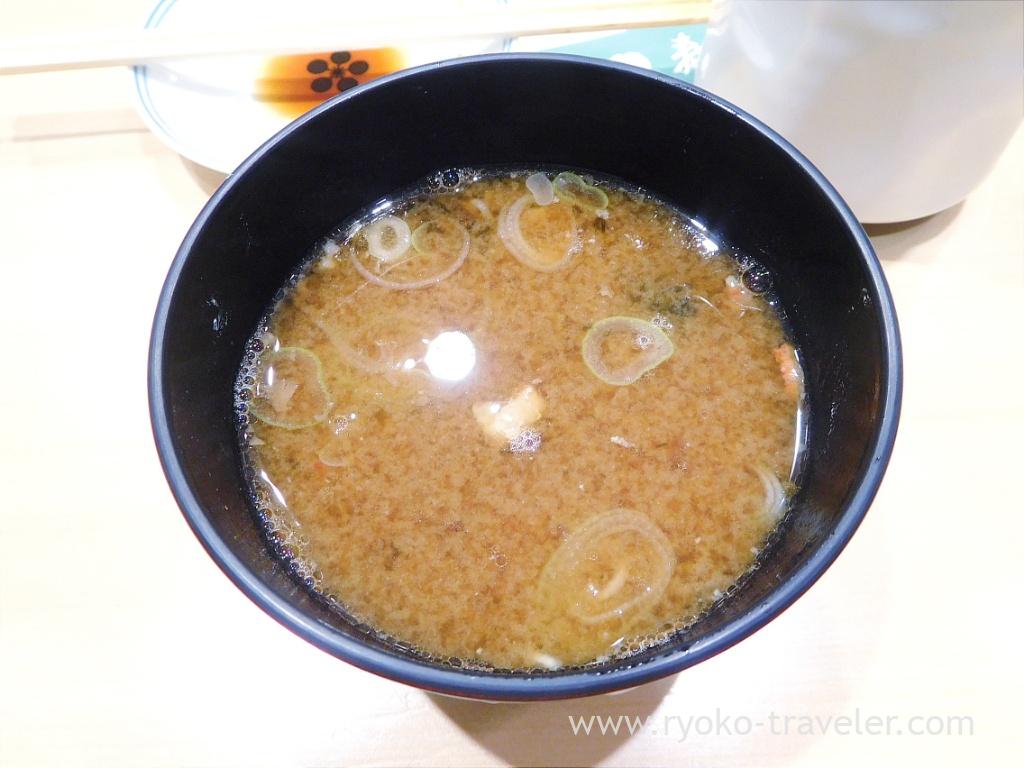 Then Firefly squid. It had three firefly squids. I thought I'm greedy…but I felt so happy.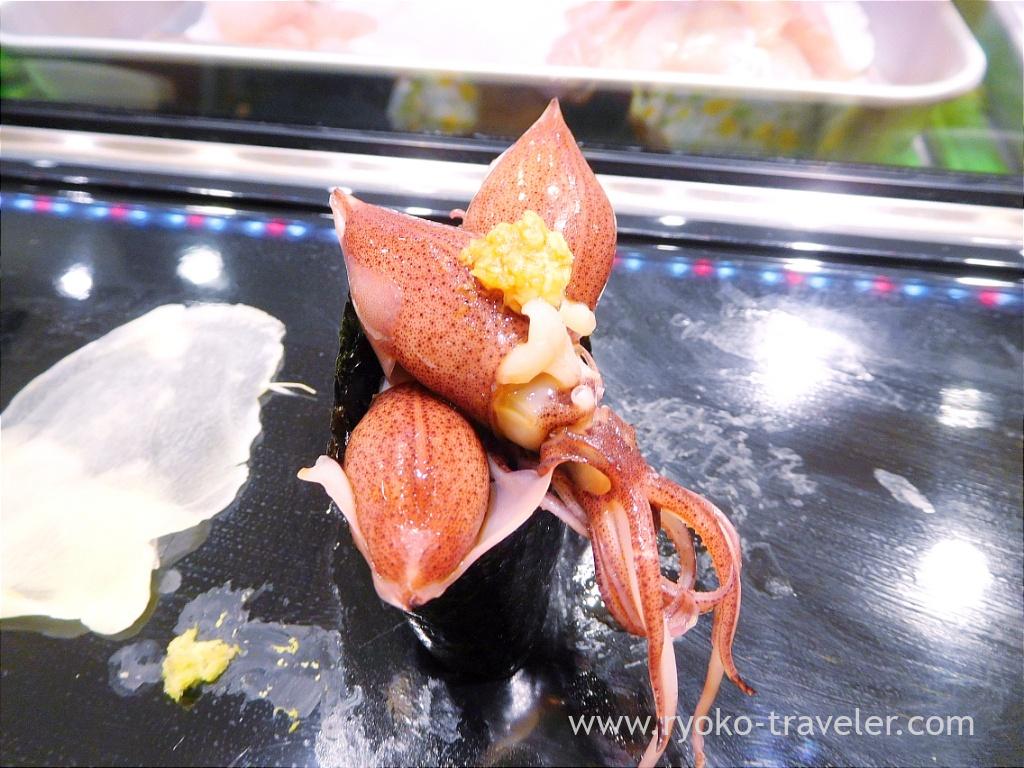 striped jack (Shima-aji). It was not the best season yet. Still it was good.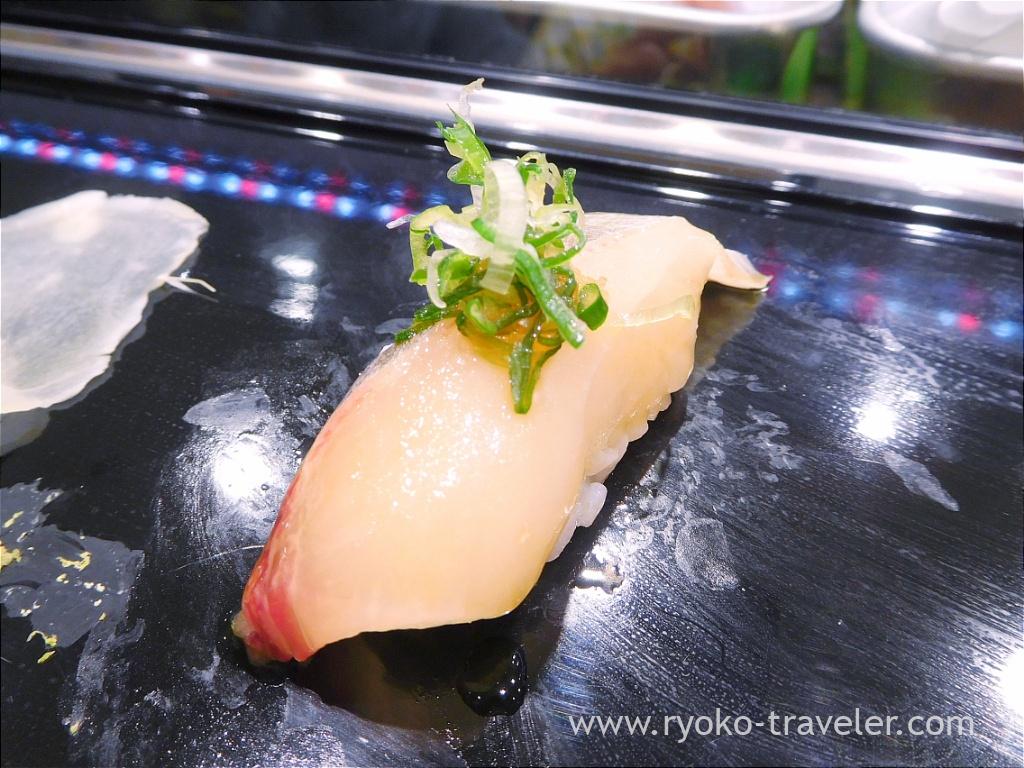 Marbled sole (Makogarei). It had crunchy texture a bit. And the texture and the sourness of plum was good.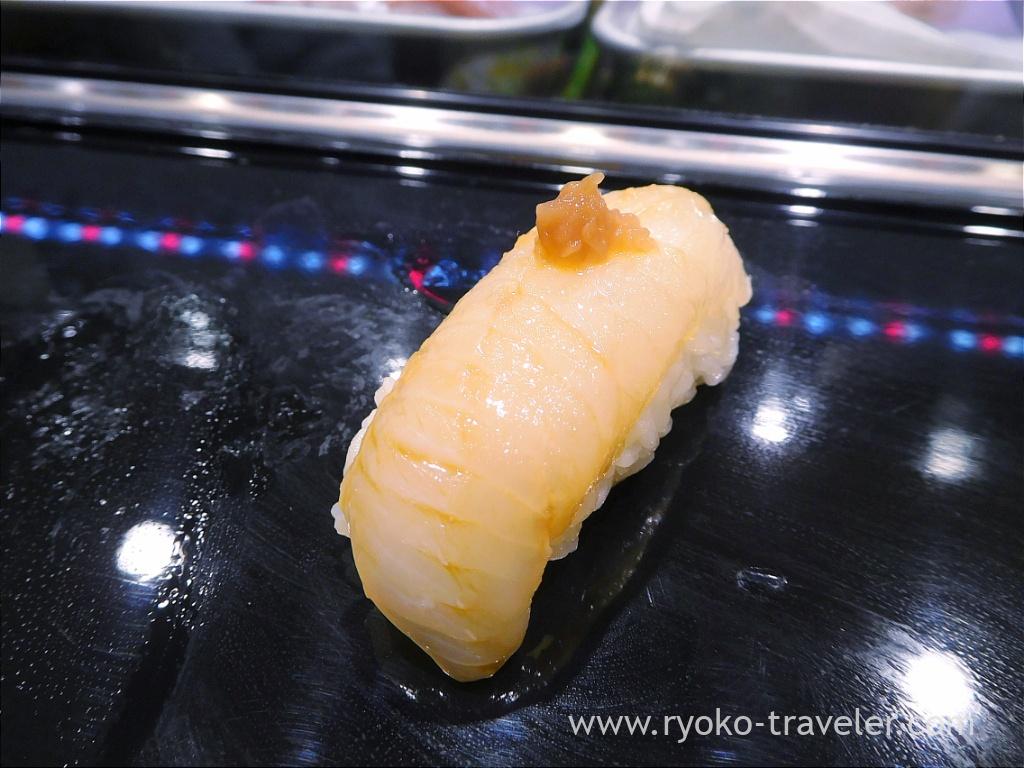 Botan shrimp. Its sticky texture was awesome.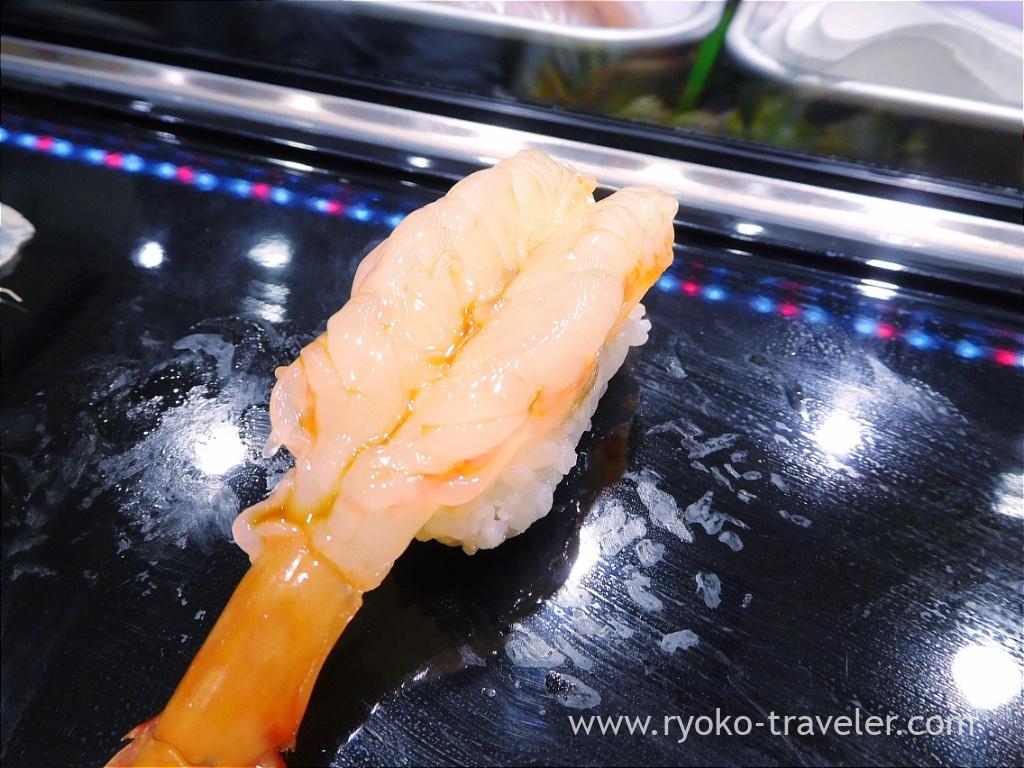 With its head !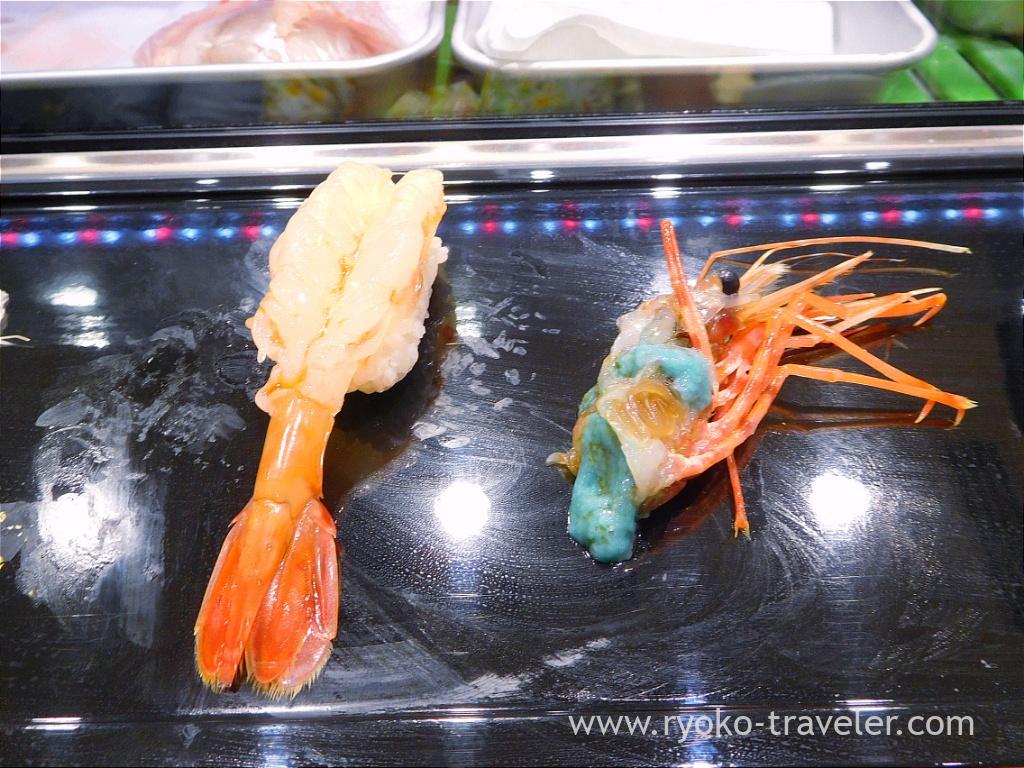 Spanish mackerel. It was frilled rightly on the surface.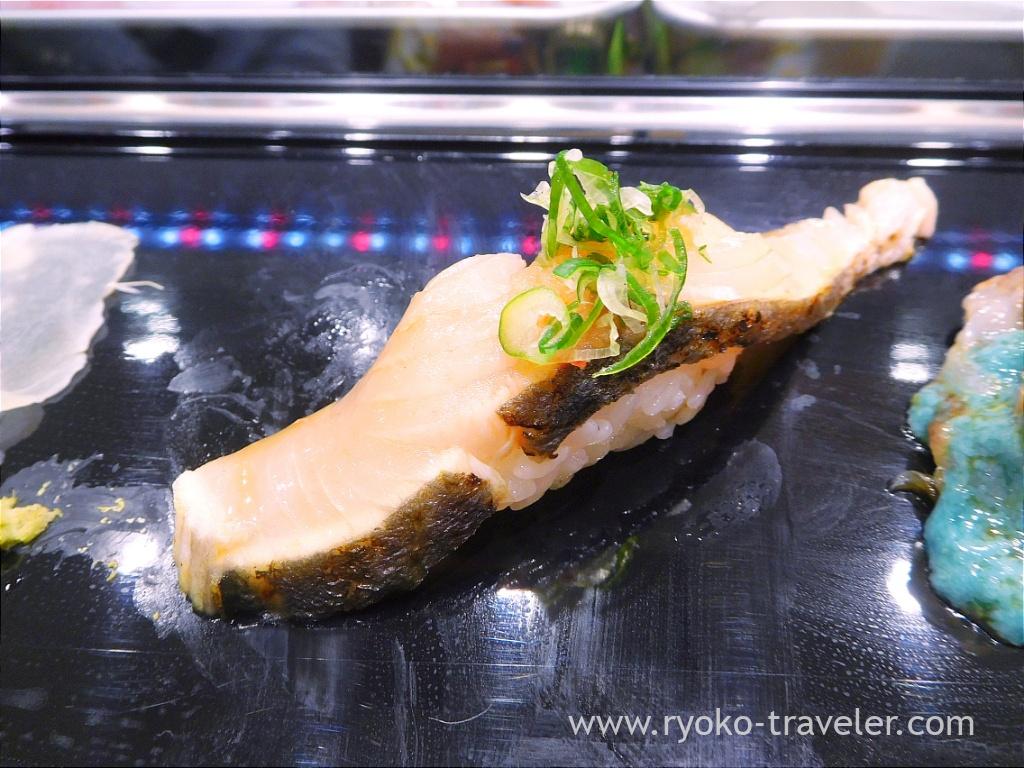 Garfish (Sayori).The spit was rolled with garfish's skin and grilled. It's called "Guru guru". Guruguru is a good friend of alcoholic drinks.
Garfish's sushi was good, too.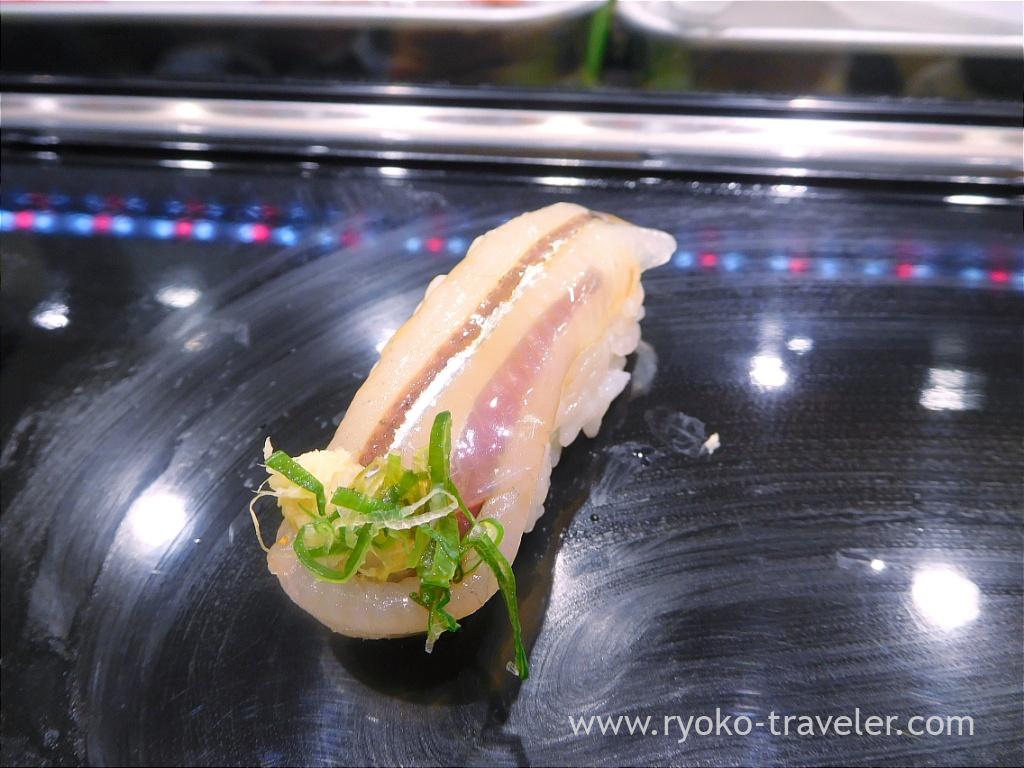 Last my friend shared his futomaki to us.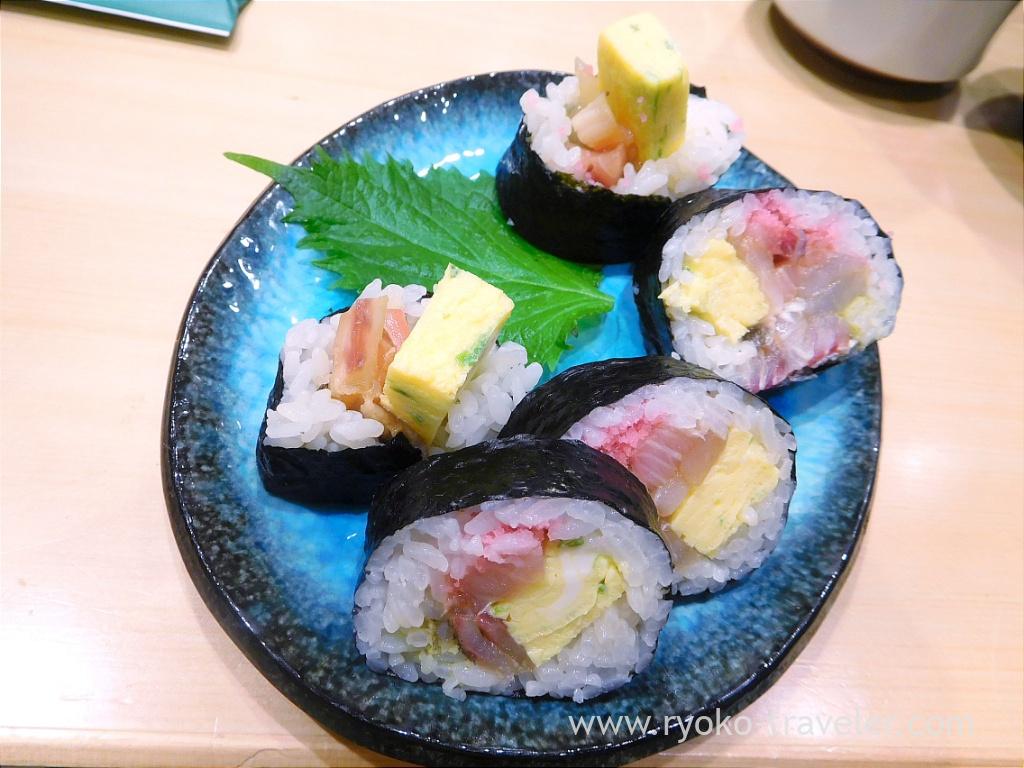 My stomach was full with my delight seafood ! I felt I'm heaven.
About

Name Sushidai (寿司大)
Open Morning through daytime
Reservation Unavailable
Credit card Unavailable
URL Twitter

Google Map