I like banana juice and I used to make banana juice at home. But recently I rarely make it because I don't want to wash the blender. I heard there's banana juice shop in Hatchobori area. So, I dropped in at the shop when I had something to do at nearby. The shop's name is sonna banana.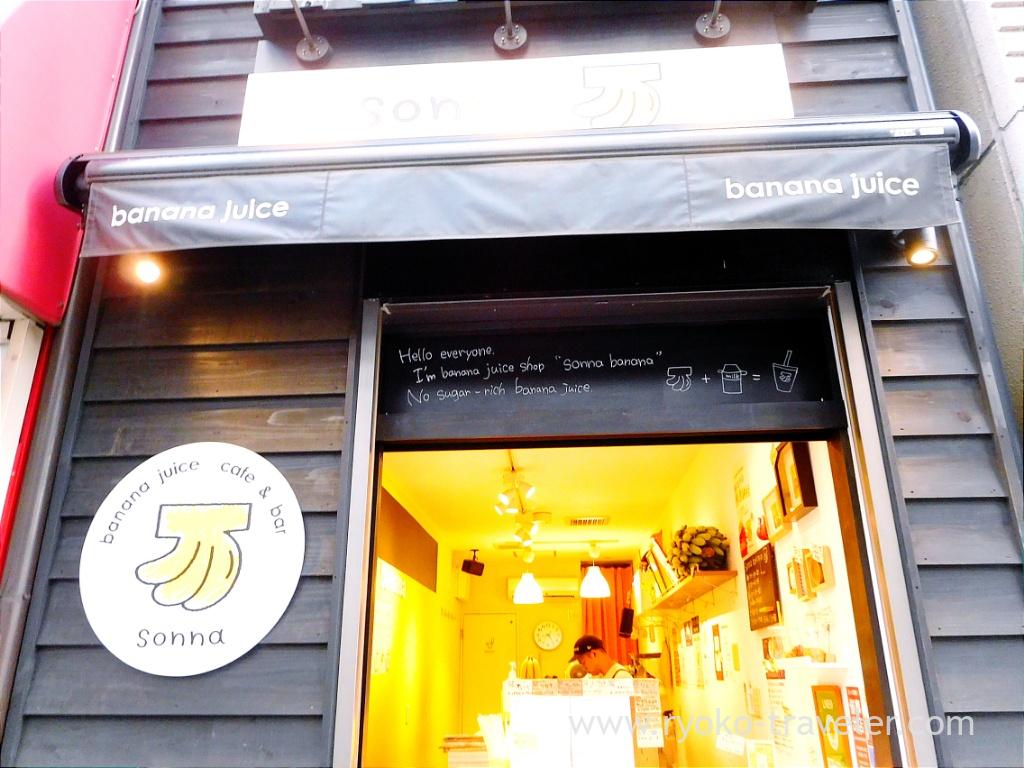 They have cute signboard of banana. They have also branches in Onna village of Okinawa and so on.
This is the menu. They accept our order and serve our drinks at the entrance.
In addition to the normal banana juice, they serve Shima-banana (900 yen -) and precious banana, too. But expensive :p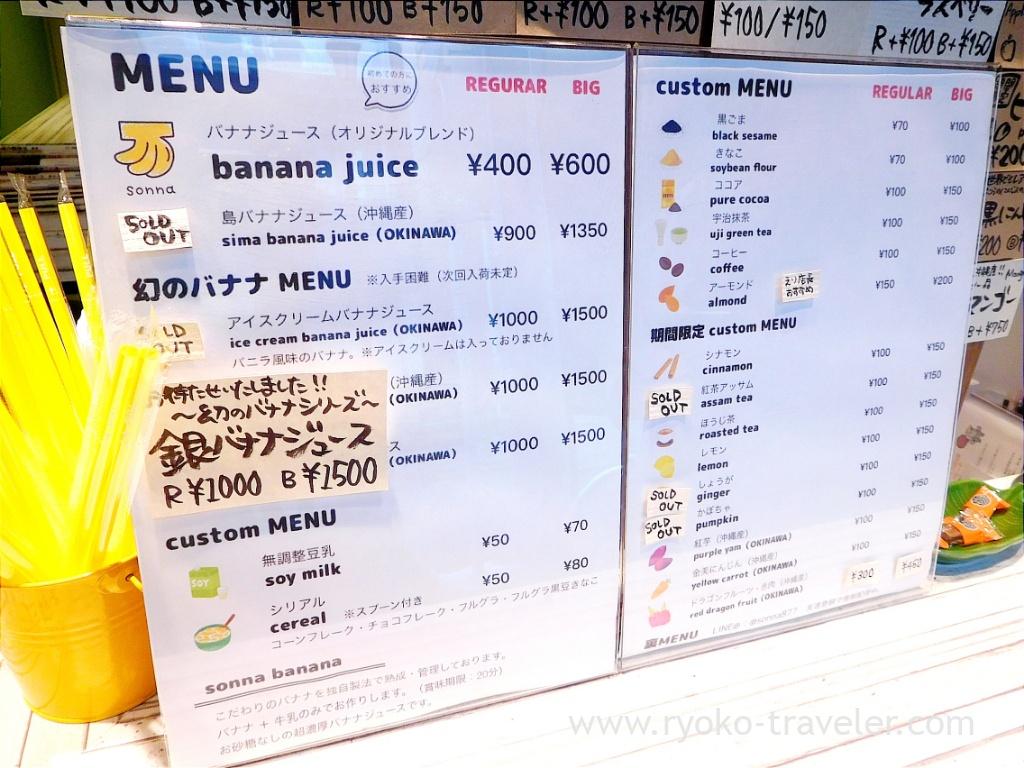 There're many additional ingredients from 50 yen each. For example, sesame, kinako, red sweet potatoes and so on.
There's sample cups for deciding the size of cup. Even BIG size isn't so large. Less 500ml ?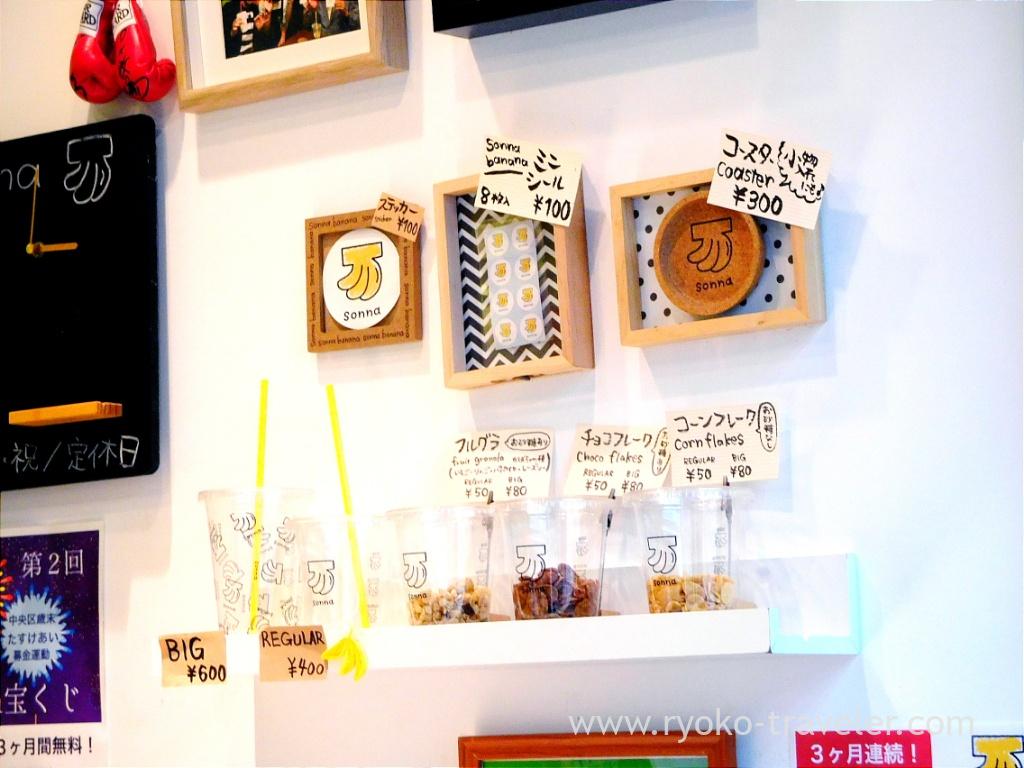 They require for customers to drink it up within 20 minutes ! Their banana juice don't have sugar, artificial ingredients. So.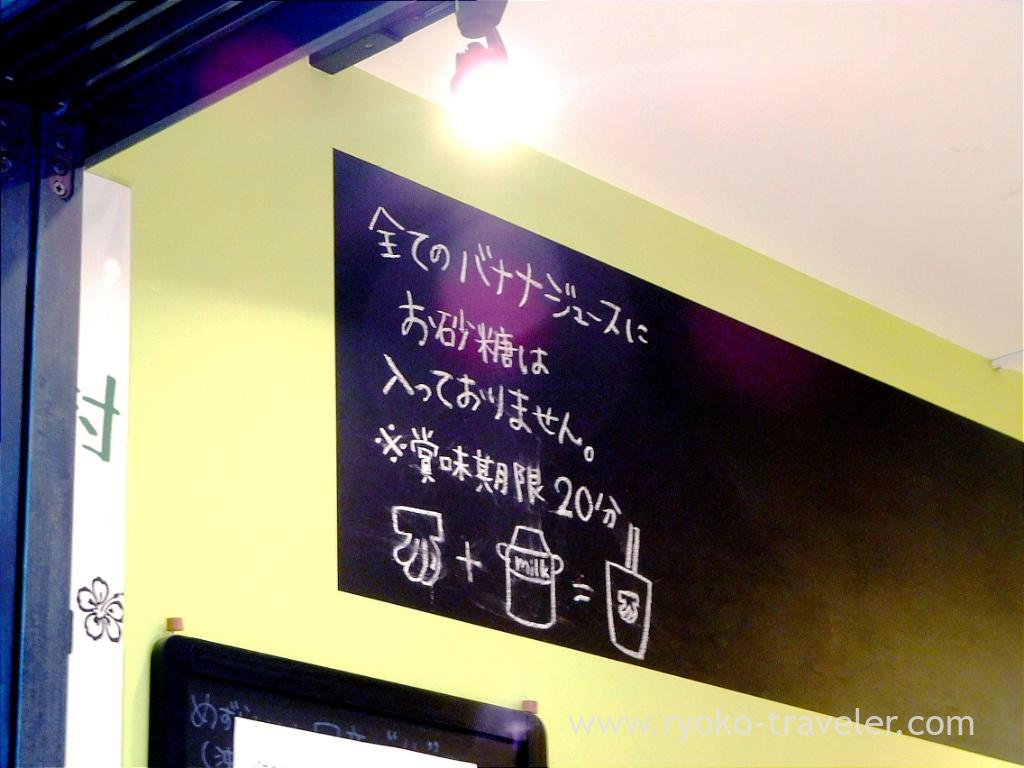 There're counter seats in the shop. We can enjoy their banana juice at there.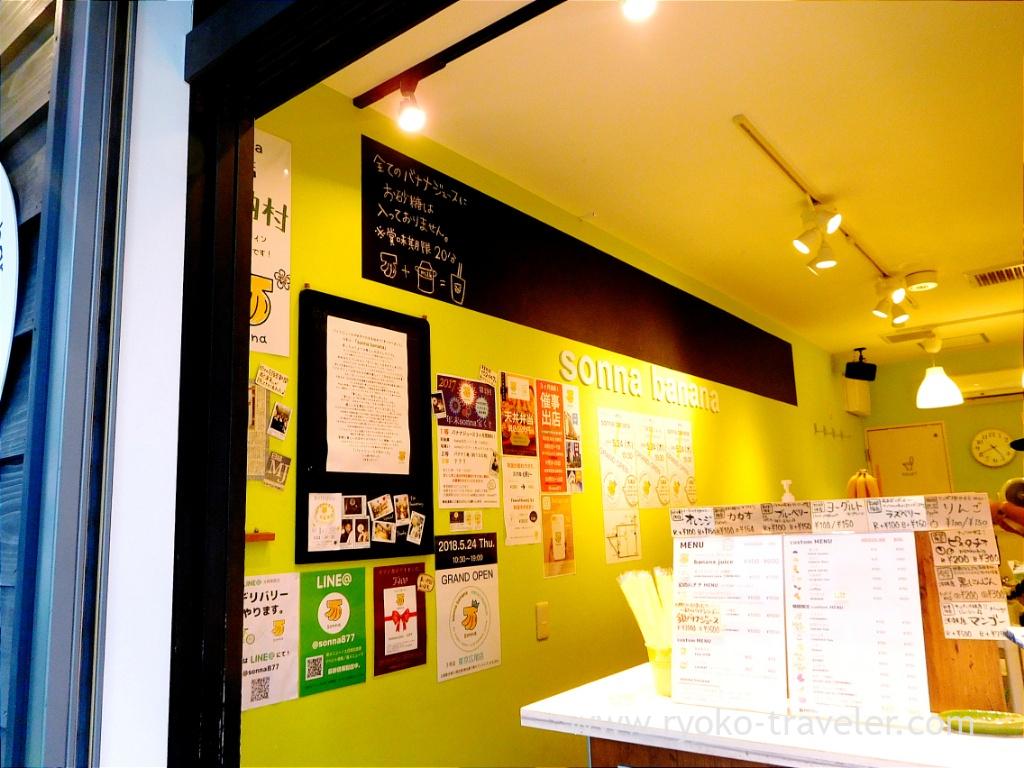 Also there's a bench outside. But it faces the road and automobile emissions irritate me 🙁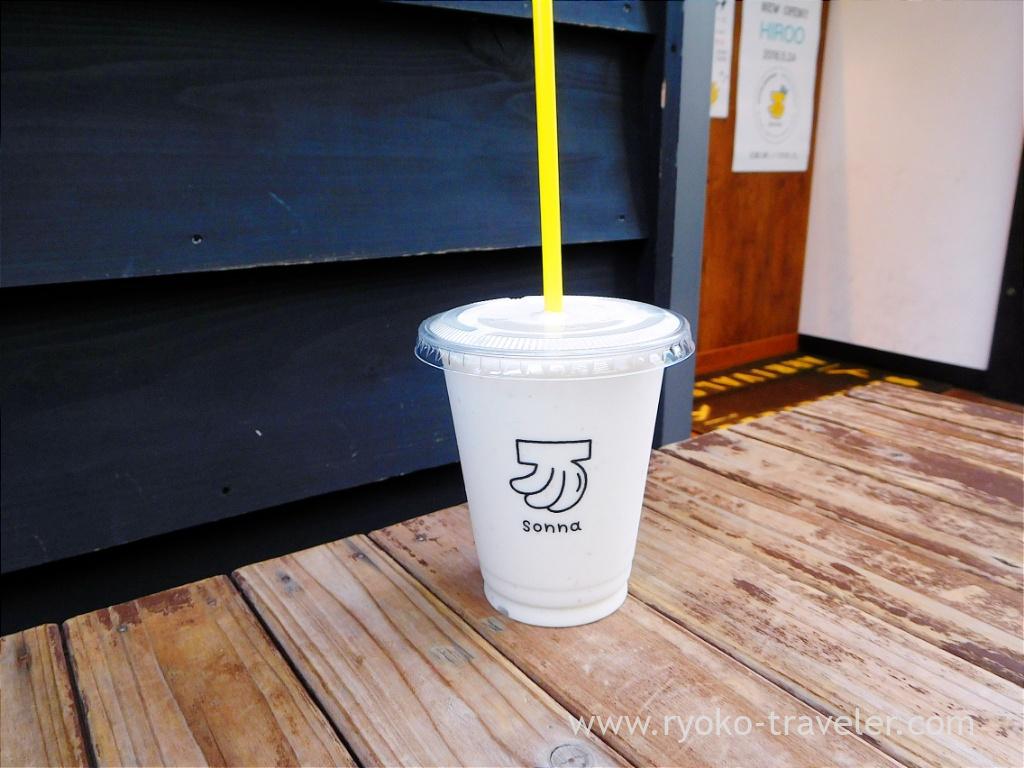 They recommend normal banana juice for first comers. So, I ordered it with regular size. The cups and logo is cute. So, I was excited before having it ! The straw is banana-color, too !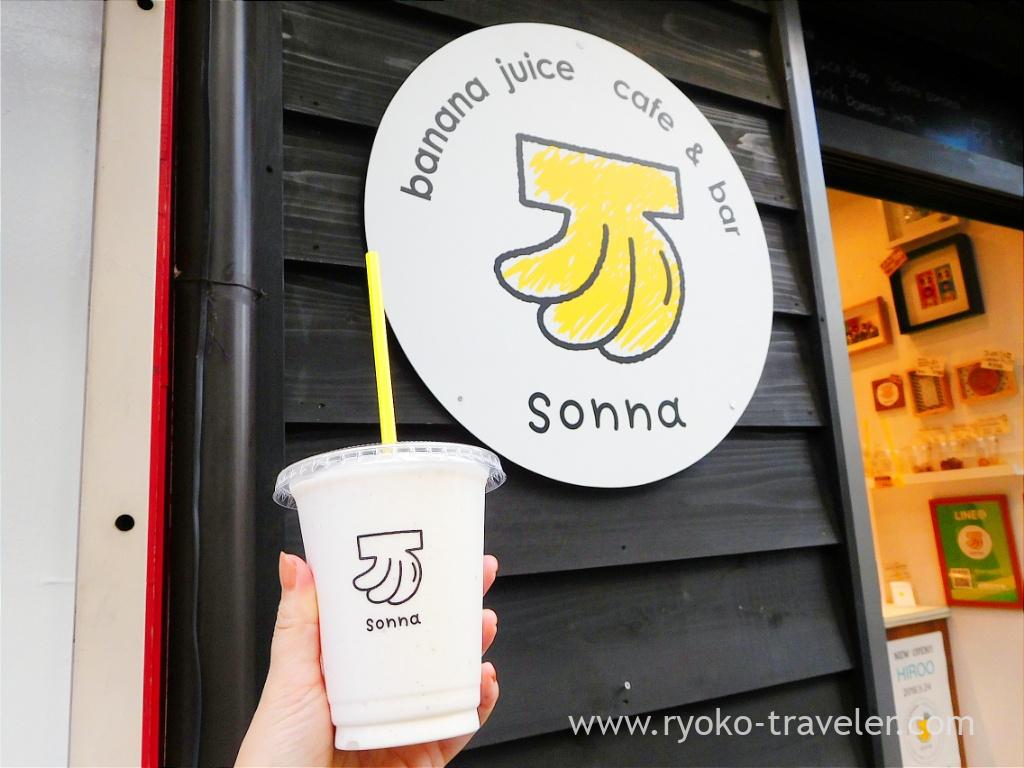 There's no clarity ! It's like whipped cream ! Thick.
It's the genuine banana juice made of milk and bananas. It's smooth and thick. Of course, there's no ice. So, it's not too cold. I could feel the natural sweetness of bananas and milk at the throat. High viscosity. So, it's hard to suck in with straw. But I absorbed in drinking it and soon I drunk it up. I should have ordered BIG one.
It's filling juice. So, you can have it instead of meal. They are open from 8 a.m. – 9:15 a.m. on weekdays morning for serving it as breakfast. If I work around there, I would go there without fail. Great shop.
About

Name Sonna Banana (そんなバナナ)
Open Morning through night
Reservation Unavailable
Credit card Unavailable
URL Twitter, Instagram

Google Map