There's a space that I always passed through on my way to satellite of Narita airport terminal 2.
It is this SKY LOUNGE WA. We can use this space with free of charge. It has been open since 2015 and there're much chairs and semi-private rooms. It's very useful to kill times in the airport.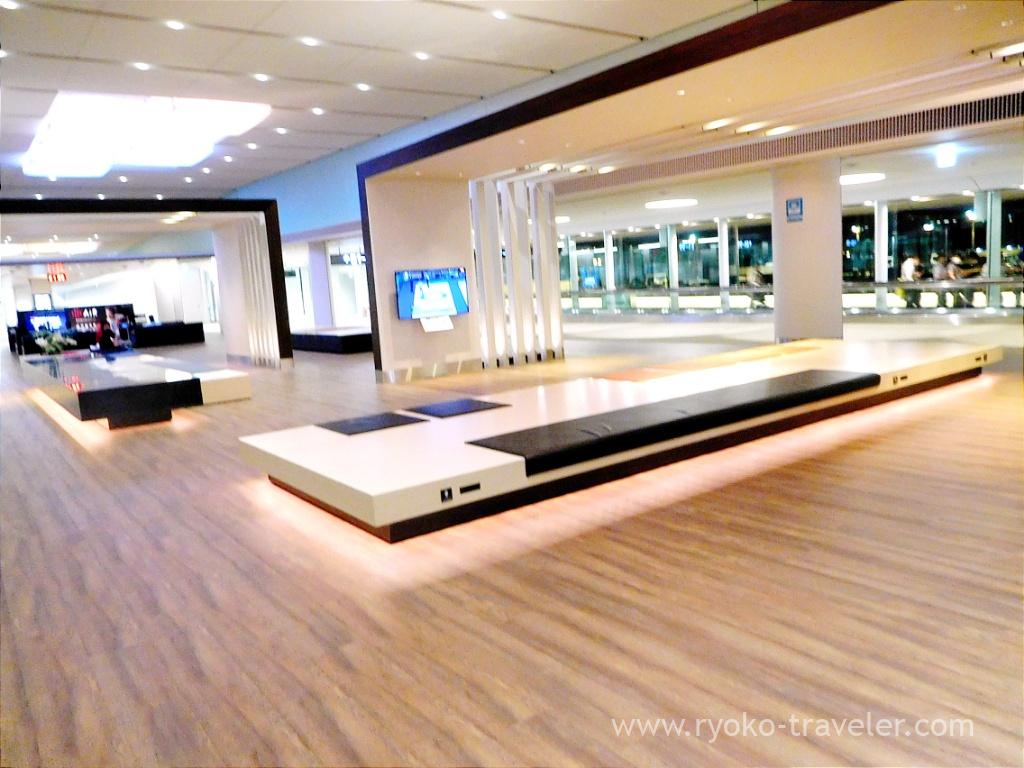 "SKY LOUNGE WA" is here. You'll be between Gate 61 and Gate 71 of main building after immigration. And then, walk toward Satellite. You'll meet the lounge on your way to the satellite.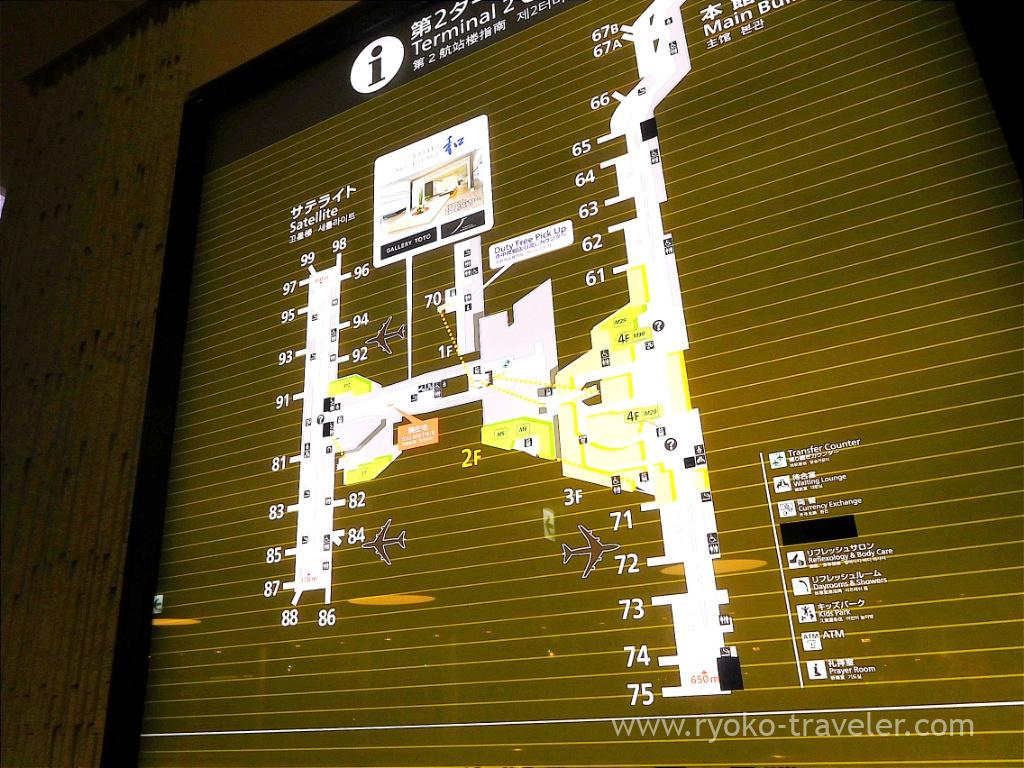 Though the both side is corridor, it's comfortable because the lounge area is wide. 2,200㎡ !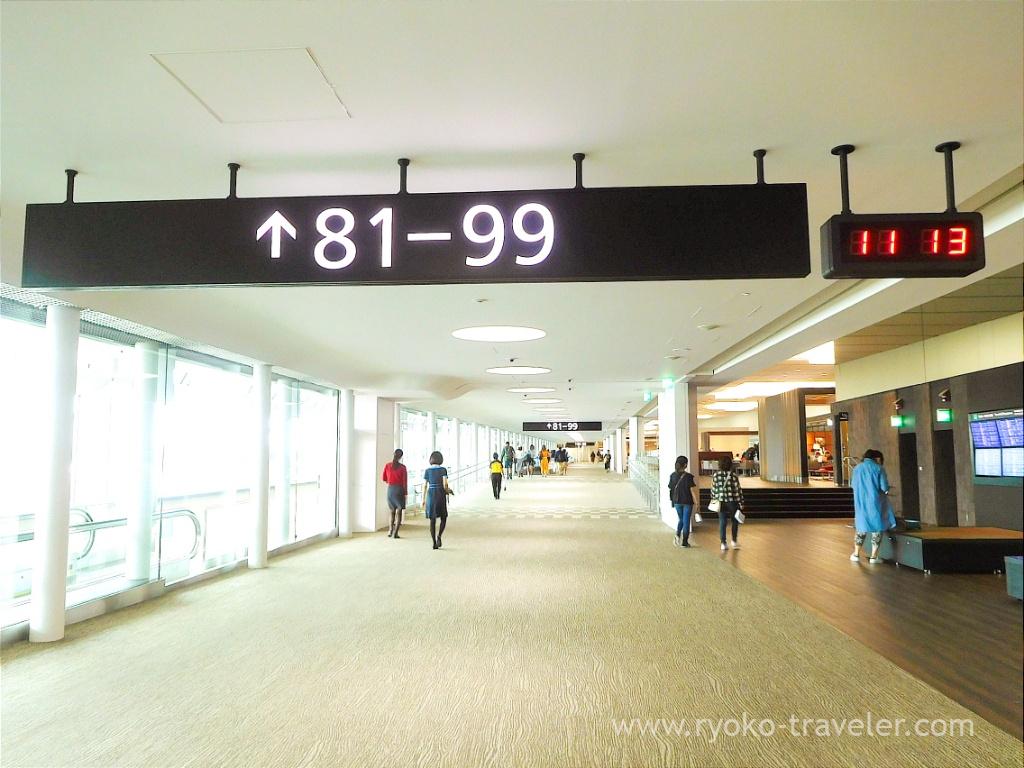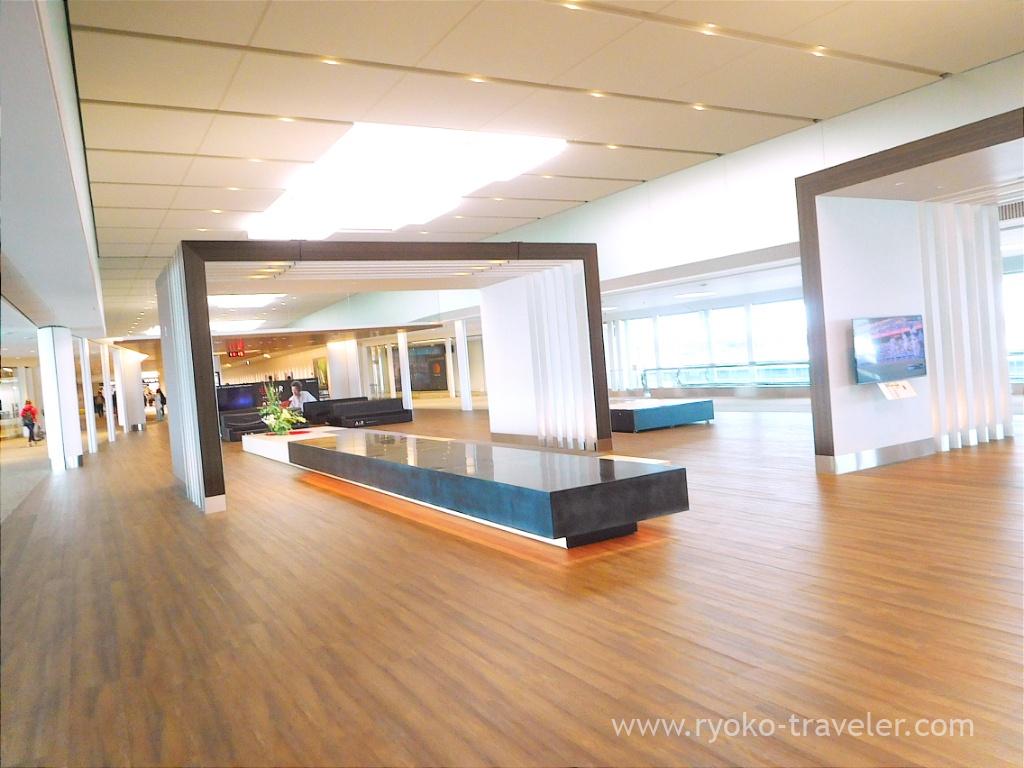 You can feel how comfortable Tokyo Nishikawa's Air mattress-soft sofas is !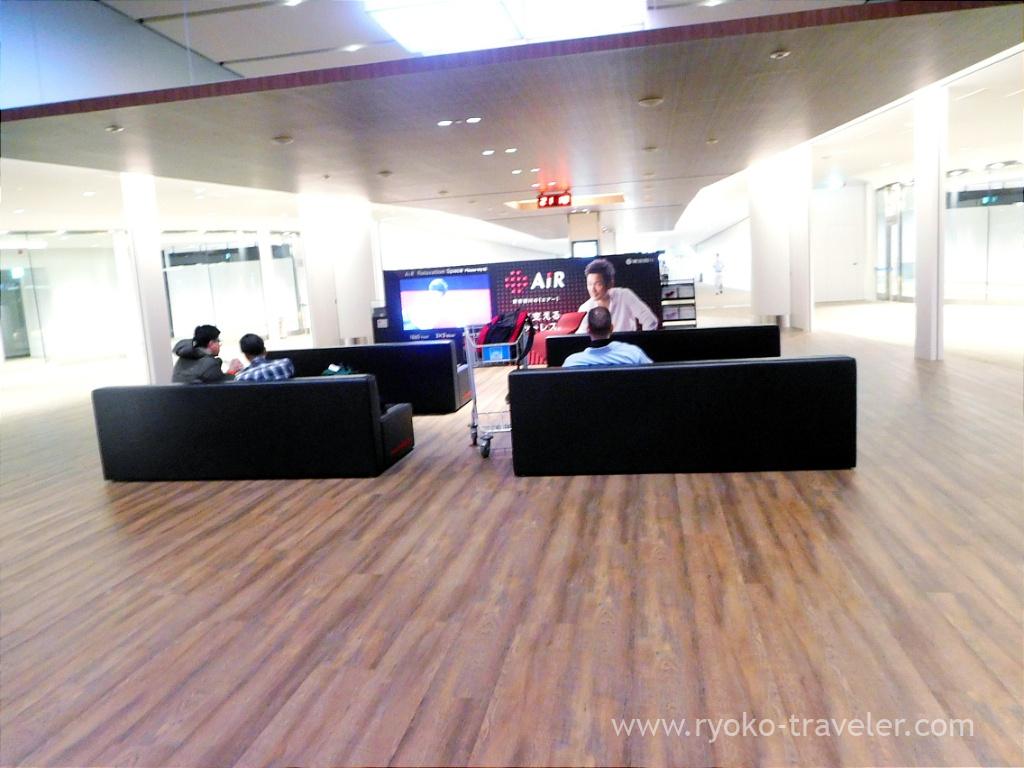 There're many sofas and benches. Actually some men slept. Also there're TVs. Basically you can use it with free of charge. Massage chairs are required to insert coins though.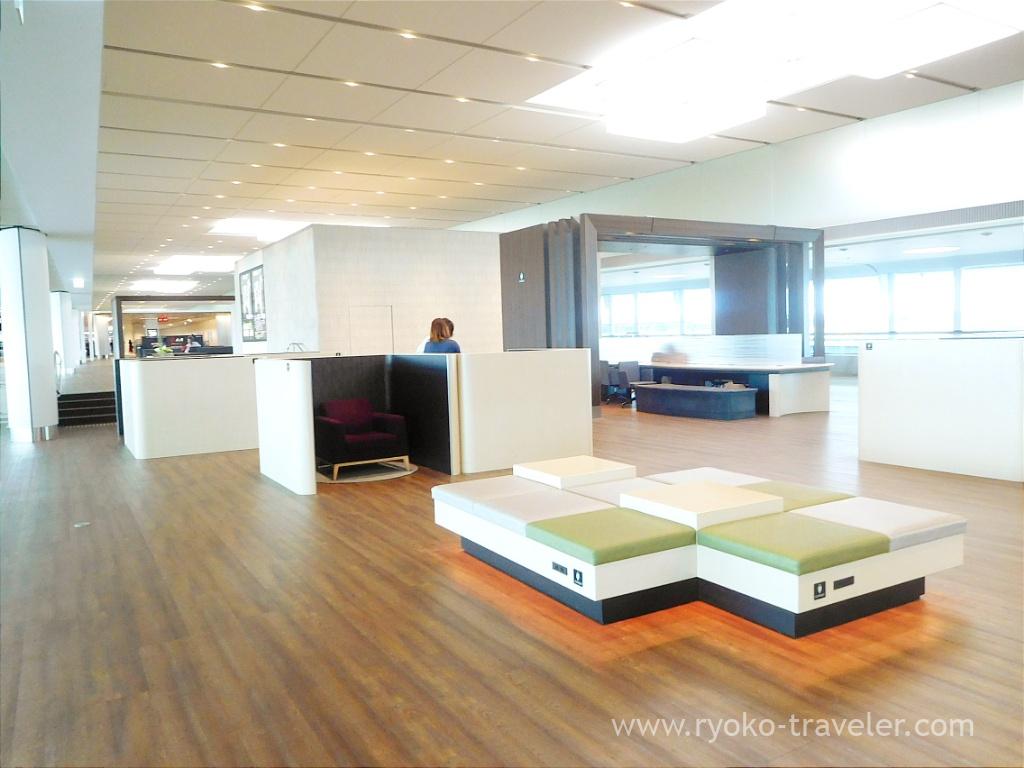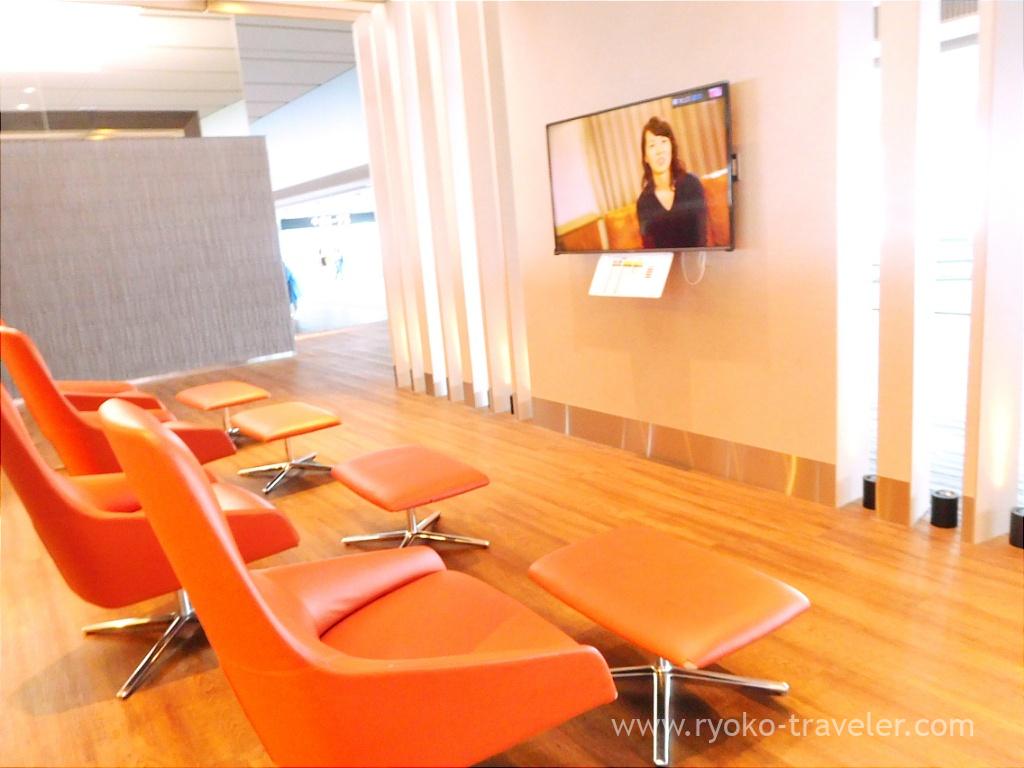 This tatami is definitely for sleeping :p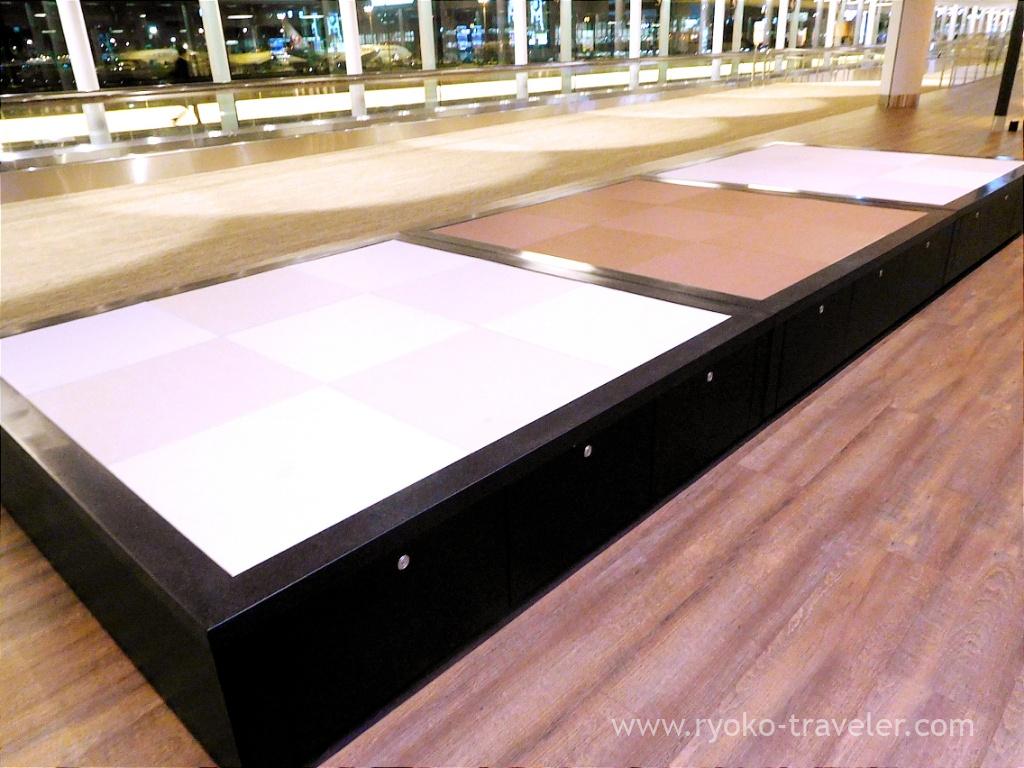 Also there's a cafe & bar named "FaSoLa Cafe coffee & beer" and drink vending machines.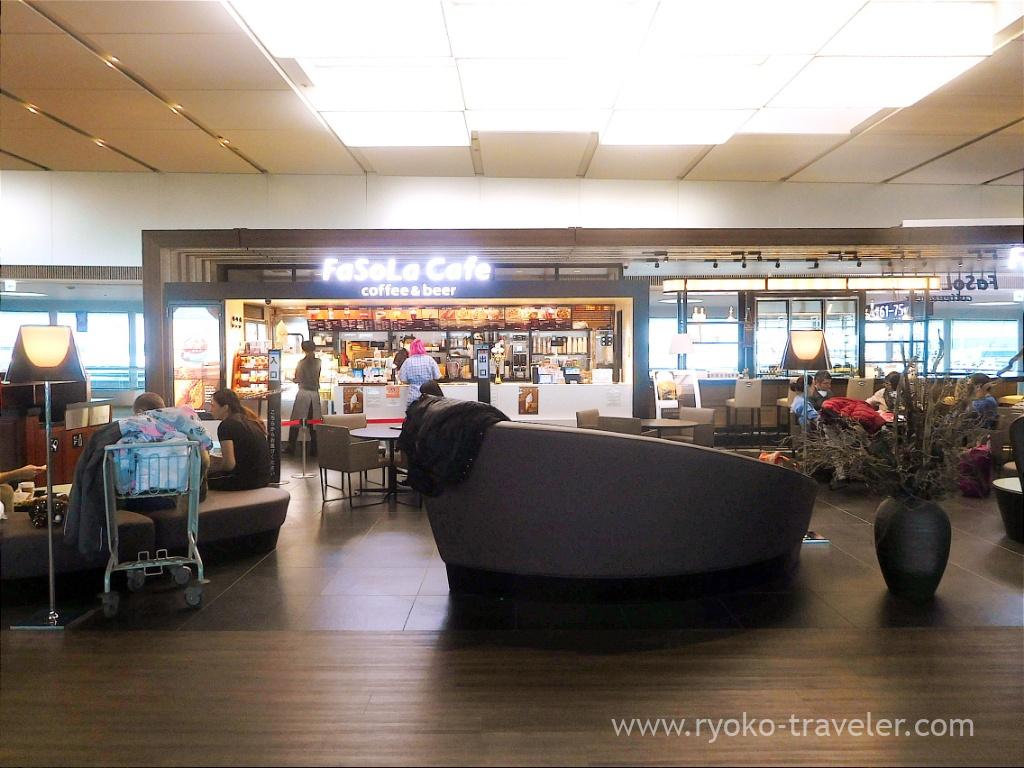 There are many semi-private rooms.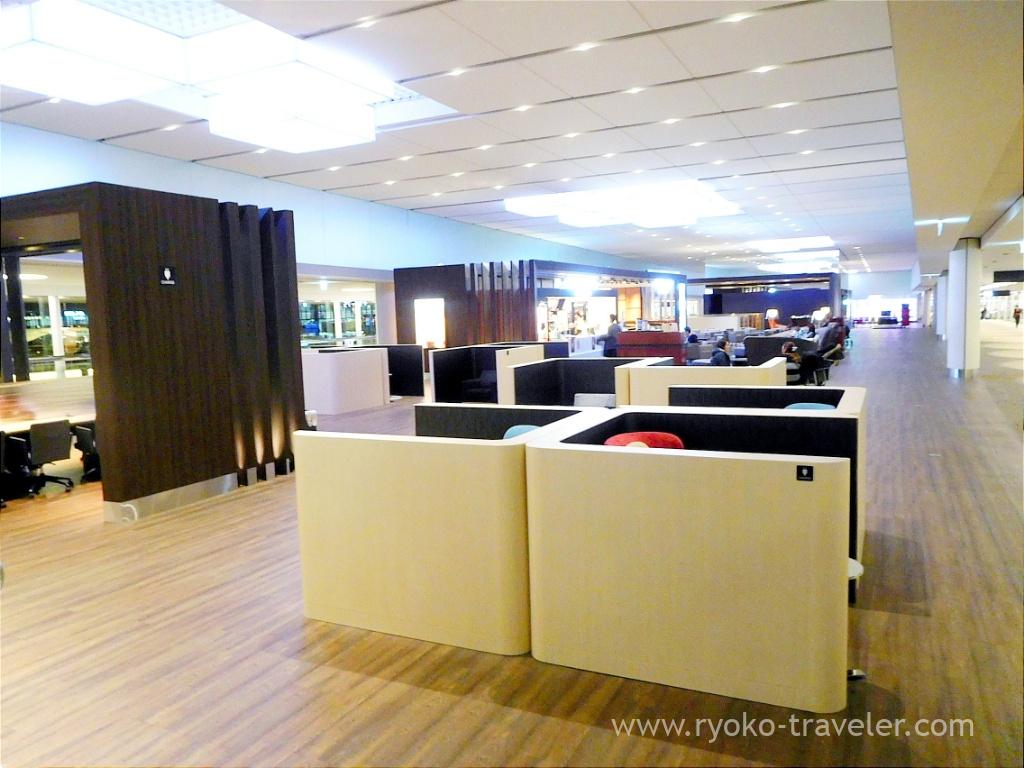 Inside.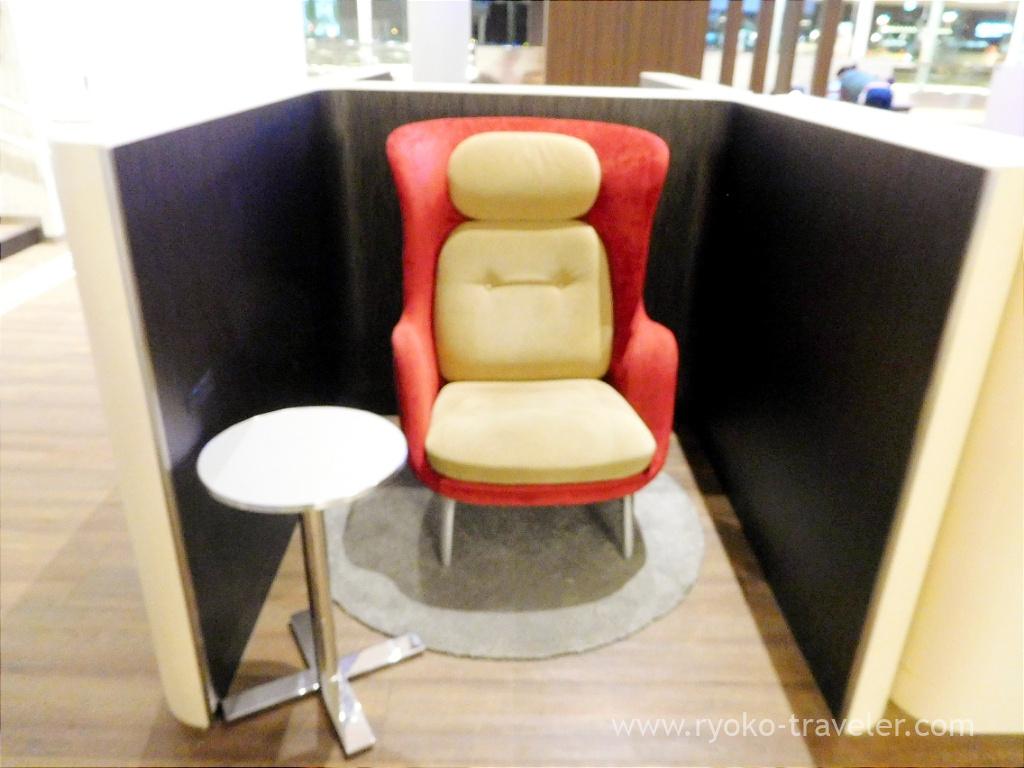 Some semi-private rooms have ottoman.
Those semi-private rooms have outlet. And another sofa have outlet, too. It's convenient !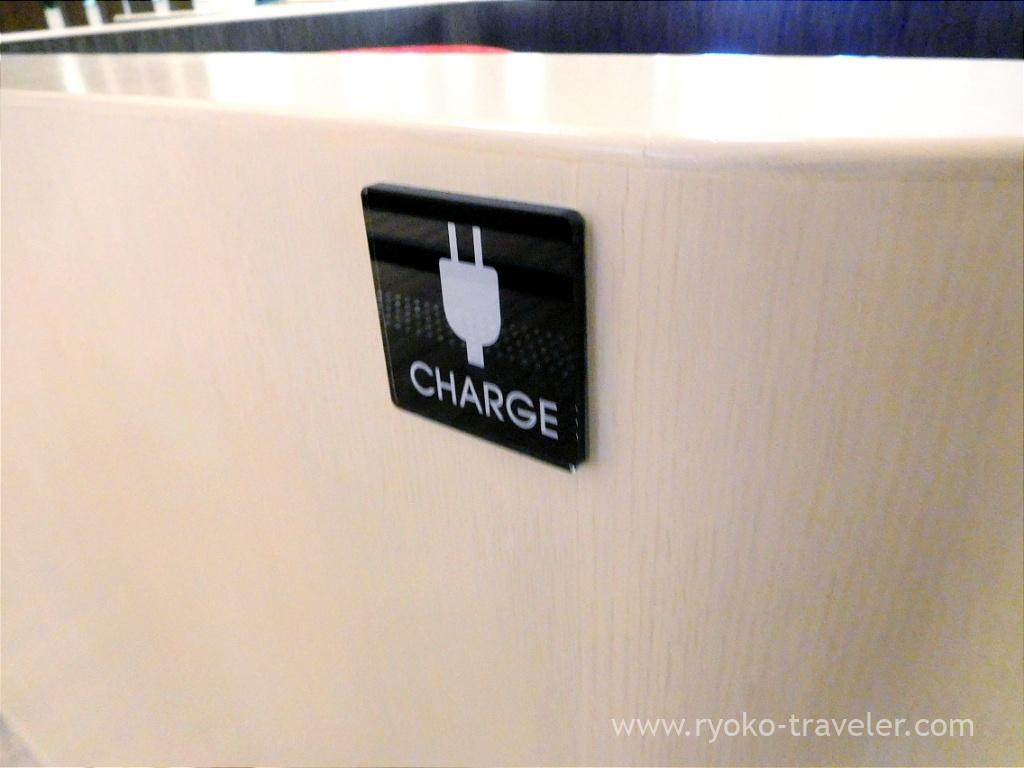 Children's playground.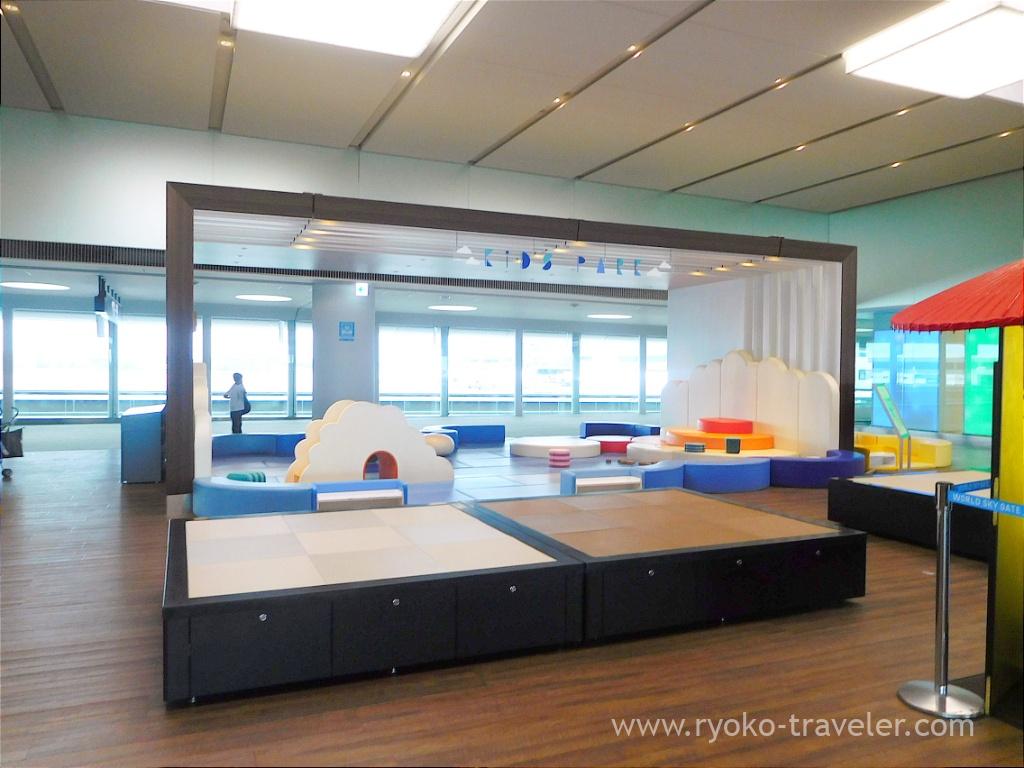 Raffine that is massage shop is nearby.
Smoking area and rest rooms are close to there. It's convenient place.
Now Narita airport is open for 24 hours. I think many people stay in the airport who get on a plane in the earlier morning. To my disappointed, there's no lounge in terminal 2 that accept Priority Pass. So, It's very important place for me.
Though the lounge is quite comfortable, because it is located on such a inconvenient place or another reason, there're always not many people.