My first visit to Tsukiji for breakfast in 2016 was at Odayasu (小田保). Yes. You might remember that I had last breakfast at Tsukiji at Odayasu in 2015. Odayasu is now one of my delight breakfast spot in Tsukiji. But truthfully speaking, I wanted to go to Yonehana, but their chef's choice that day didn't attract me.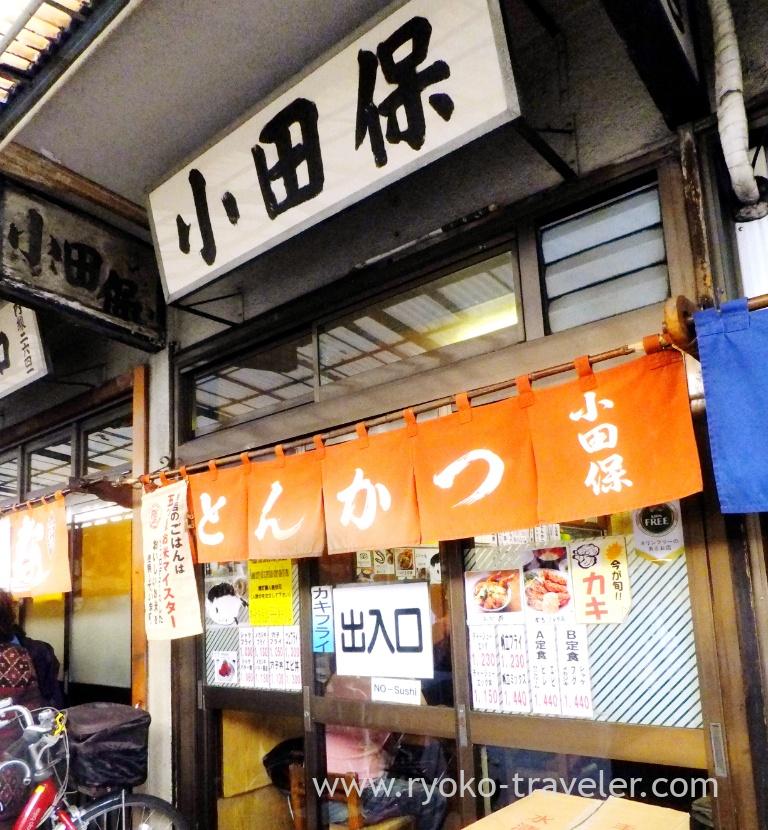 No foods on the whiteboard menus attracted me that day, and I thought I should order from regular menus on such a day. So, I chose Globefish cutlet bowl from my wish list.
Oh, pickled vegetables ! They rarely serve it. Its name in Japanese is "Fugu Katsudon". Fugu means globefish. And katsudon is one of the popular meal in bowl. Of course, ordinary katsudon have pork cutlet, but Odayasu have globefish cutlet bowl and they named it "katsudon".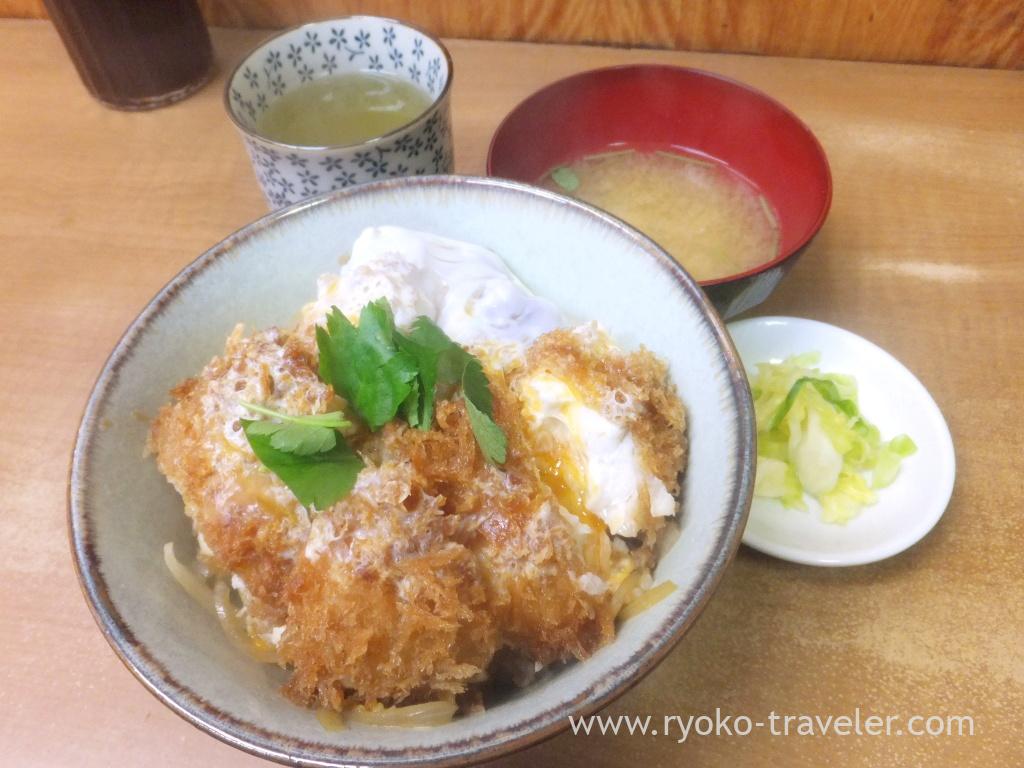 Its coating was crisp, the half-boiled egg was soft and the globefish meat was juicy. But you know ? Globefish have little fat. But its texture is good.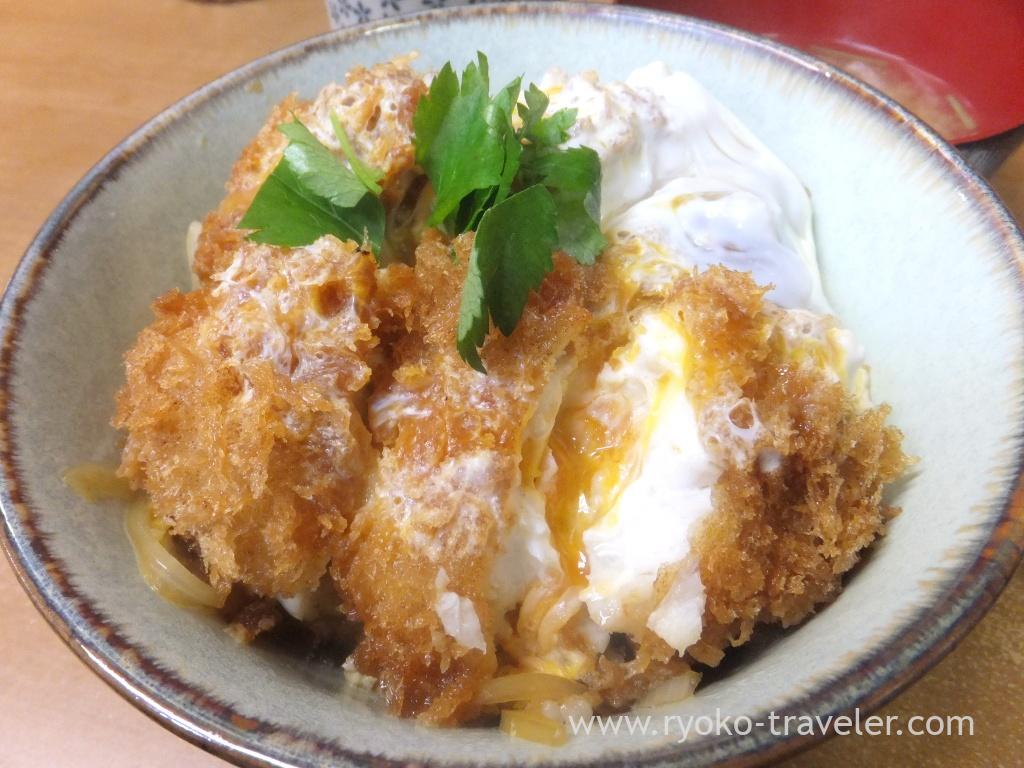 I said now I didn't like foods on whiteboard menus that day. But women besides me ordered oyster and tofu hotpot and it attracted me and suddenly I felt like eating it. I have to go Odayasu again soon to eat it 🙂
About

Name Odayasu (小田保)
Open Morning through noon
Reservation Unavailable
Credit card Unavailable

Google Map (Current location in Toyosu Market)