Though now entering Toyosu Market is restricted to tourists because of covid-19 (The restriction is cancelled from 2021). But I want to post about my records of visiting and enjoying Odayasu's blackboard and white board menus because I want you know Toyosu Market is alive ! I'll update this post after I ate at Odayasu. I visited Odayasu in March for the first time in 2020. Nevertheless many shops were closed, Odayasu was open cheerfully.
Odayasu shows their blackboard and white board menu of the day every morning on Instagram.Thanks to that, I can know their menu of the day on the bed :p

Blackboard have teishoku (set), and white board have tsumami (foods suitable for alcoholic drinks) and alcoholic drinks.

Please check this post for knowing the way to the 4th floor of Suisan Nakaoroshi bldg (Fish Wholesale Market Building) having Odayasu.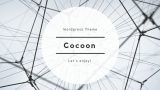 404 NOT FOUND | Ryoko showing lots of yummy foods from Japan
Not only in Japan for example Tokyo, Chiba, Osaka, Hokkaido...but also I visit Taiwan, Hong Kong, Hawaii, Europe and meet a variety of yummy foods.
2021
October 9 – Kaki mix, Huge ebifurai and Nodoguro sashimi
I can't believe. It took so much time to visit again since I visited there last time. Over 1.5 years… I was relieved that Odayasu was open cheerfully. I think there were more people than before. I visited there with my two friends that day. At first, we ordered alcoholic drinks. My drink was draft beer as usual. My friend ordered Japanese sake and red wine.
At first, we ordered three foods. And we intended to add another foods later, but we were full with those three foods after all. The reason is…this ! Huge ebifurai (大エビフライ, 700 yen per one shrimp) ! My friends intended to eat one shrimp each, but unexpectedly it was so large. So, the staff cut those shrimps into three pieces and we shared.
And the season has set in. Kaki Mix (カキミックス, 1700 yen). Kaki Mix have three kakifurai (deep fried oysters) and three fried oysters with butter. It's our delight.
Nodoguro sashimi (ノドグロ刺身, 2000 yen). Nodoguro is black throat sea perch and it's expensive fish. It was grilled lightly and much fats flew outside.
2020
March 28 – Deep fried Kanpachi, assorted sashimi…
I went to there with someone that day for a change. So, we shared some dishes. I had cold Japanese sake and my friend had beer. Though I checked their menu on Instagram in advance, we couldn't decide soon. It took much time to decide with having alcoholic drinks. This time is fun 🙂
Though there wasn't on the menu, my friend ordered assorted sashimi (刺身盛り合わせ). It had 6 species of sashimi. Lean meat of tuna, toro part of tuna, salmon, red sea bream, mackerel and horse mackerel. 2500 yen in total. Everything was good. And the red sea bream was especially, good.
Deep fried herring (ニシンフライ, 450 yen) and fried kanpachi with butter (カンパチバター, 700 yen). Though there was deep fried kanpachi only on the menu, we ordered it as fried one with butter. Mostly they do it. Though I ate herring last week, it became more fatty. Kanpachi (greater amberjack) was thick and delicious, too.
Marinated yum with wasabi (長芋のわさび漬け, 350 yen), too. I put soy sauce onto it just a little. It had sticky and springy texture. It's good at the intervals of eating fatty foods.
March 21 – Deep fried herring and asparagus
I checked their menu on Instagram in advance that day, too. I decided what to eat on the bed. Deep fried herring (ニシンフライ, 450 yen) and deep fried asparagus (アスパラフライ, 350 yen). The asparagus was rather thin. But good. And the herring was fatty and good.
As you see, it had much fats !
I had them with beer 🙂
March 7 – Firefly squid, Hirasuzuki and Kuzuryu
I decided what to eat and drink when I checked their Instagram in the morning on the bed. My decision didn't change. At first Kuzuryu Jyunmaisyu (九頭龍 純米酒, 750 yen). It's Japanese sake. Recently, I visit Toyosu Market on a day off more frequently than workdays because Toyosu market is not good location before going to work. So, I usually have alcoholic drinks at Toyosu Market now 🙂
And Firefly squid with vinegared miso (ほたるいかの酢味噌, 450 yen). This was the first firefly squid on this season ! It went with Japanese sake well ! The flavor of innards and the springy texture of those meat was awesome !
And, fried hirasuzuki with butter (平スズキバター焼き, 800 yen). Hirasuzuki is blackfin seabass in English. Its skin had springy texture and was good. Its meat was fatty. I wanted to eat rice with it. But 1 scoop of potato salads made me full :p
About the restaurant
Name in English / Odayasu
Name in Japanese / 小田保
Address / Suisan Nakaoroshi Uriba bldg 3F, 6-5-1 Toyosu, Koto-ku, Tokyo
Phone / 03-6633-0182

Open / 6 a.m. – 2 p.m.
Closed / Market's holidays

Reservation / Unavailable
Credit card / Unavailable
URL / Website, Instagram