After I enjoyed breakfast at Tenfusa, I was full but I felt like eating something sweet foods. So, I walked around the management building. And I stopped in front of Mosuke Dango (茂助だんご). I searched for something on the menu and I found one that is light confectionery.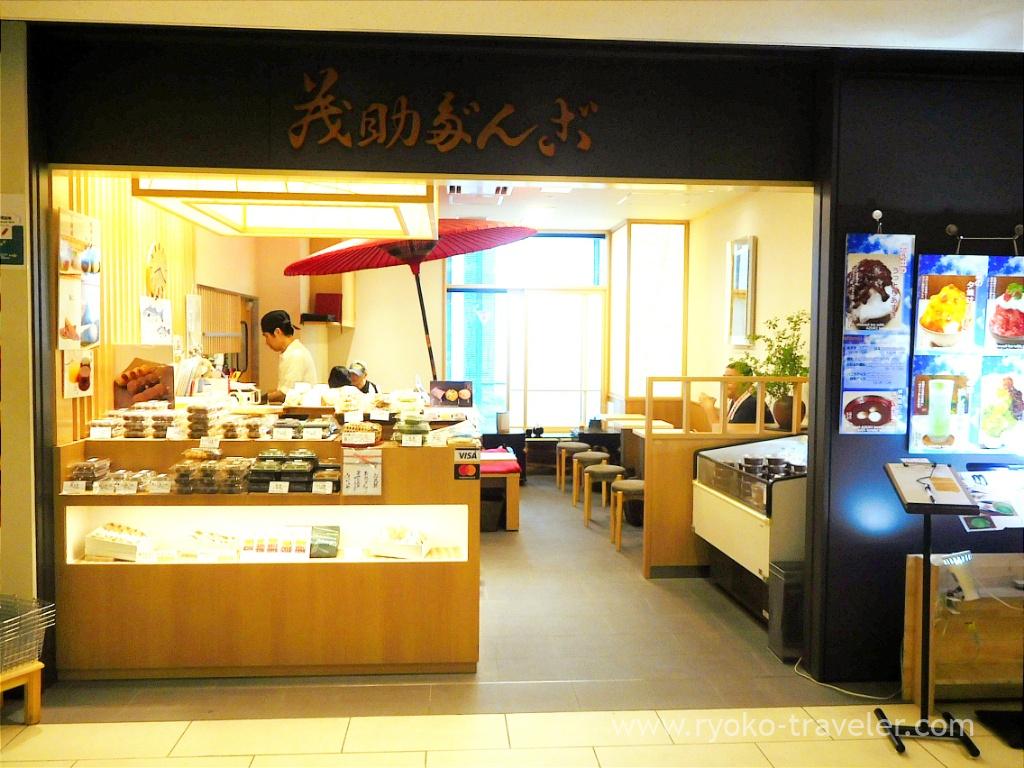 Visit this post to know how to get to the management building.
There's a menu with photos in front of the shop. Also they have light meal, for example, chazuke, zoni. They recommend anmitsu all the same. I know it's delicious, but it's too much after meal somewhere in the market.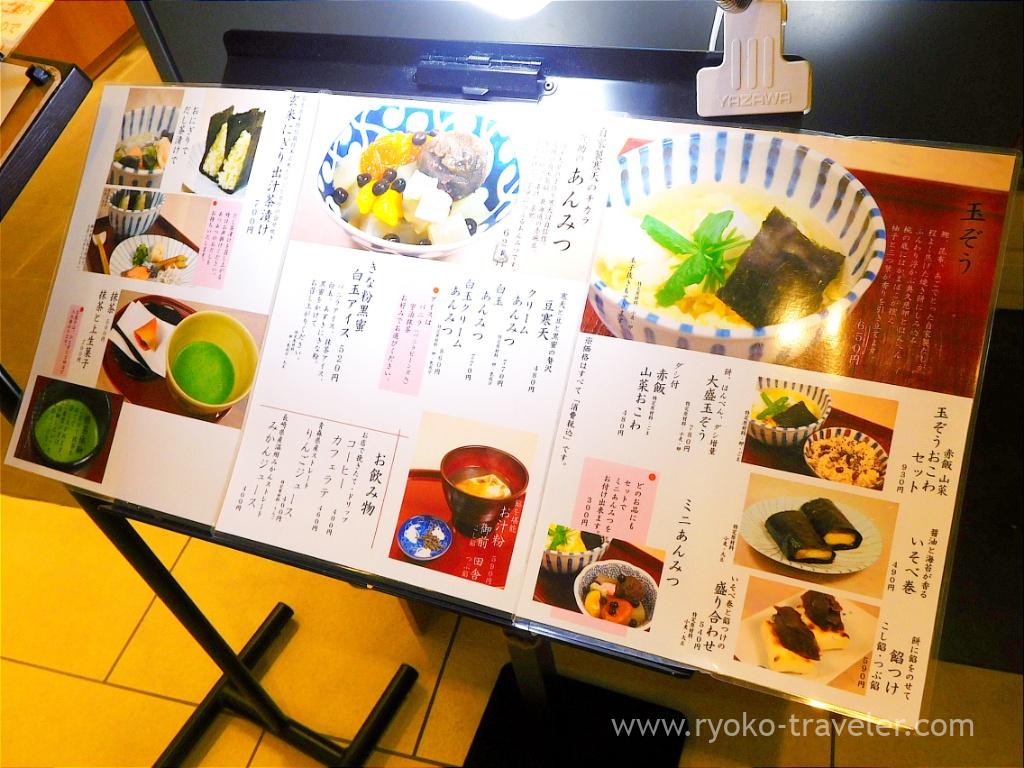 Summer-limited menu. Shaved ice. Those looks delicious.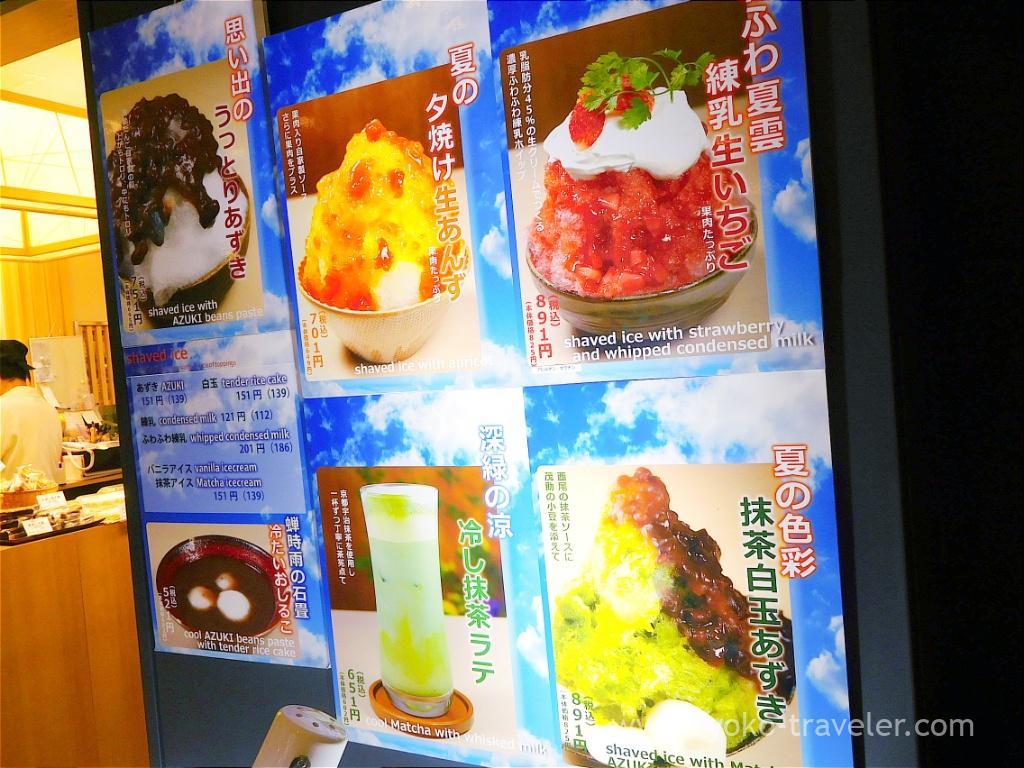 This red umbrella is attracting from its outside, and also I felt good at the under of it.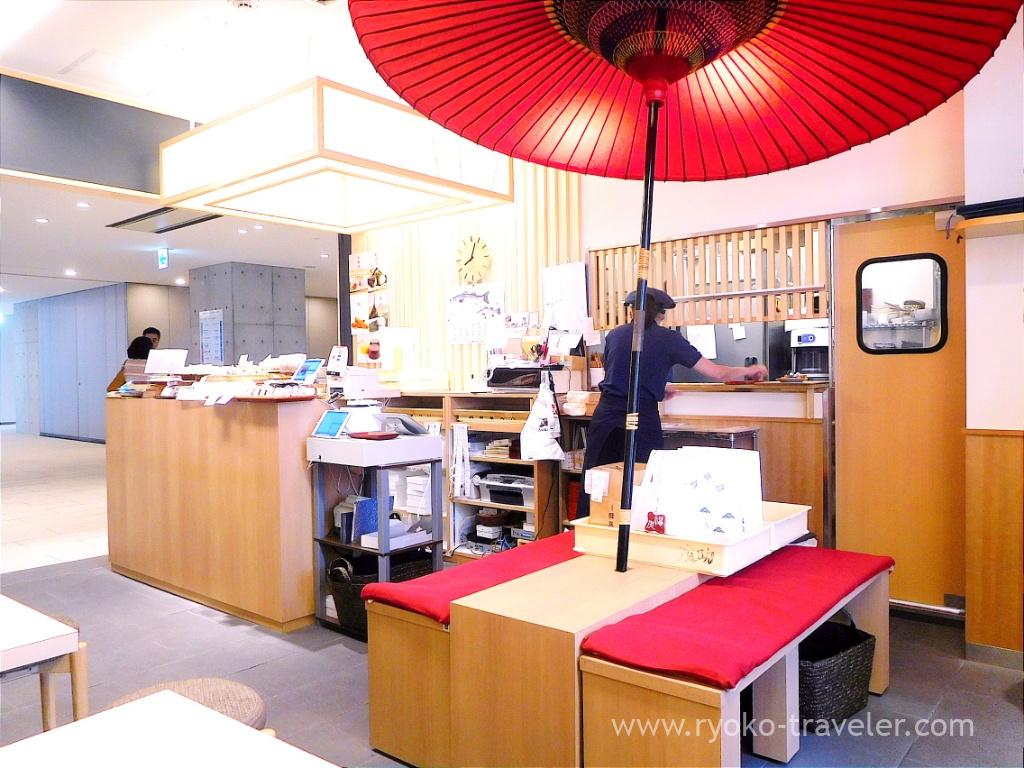 Many people visit this shop for getting daifuku, dango and so on. So, there are always many vacant seats in the shop, even though many people gather around the shop. Also there are more seats than in former Tsukiji market.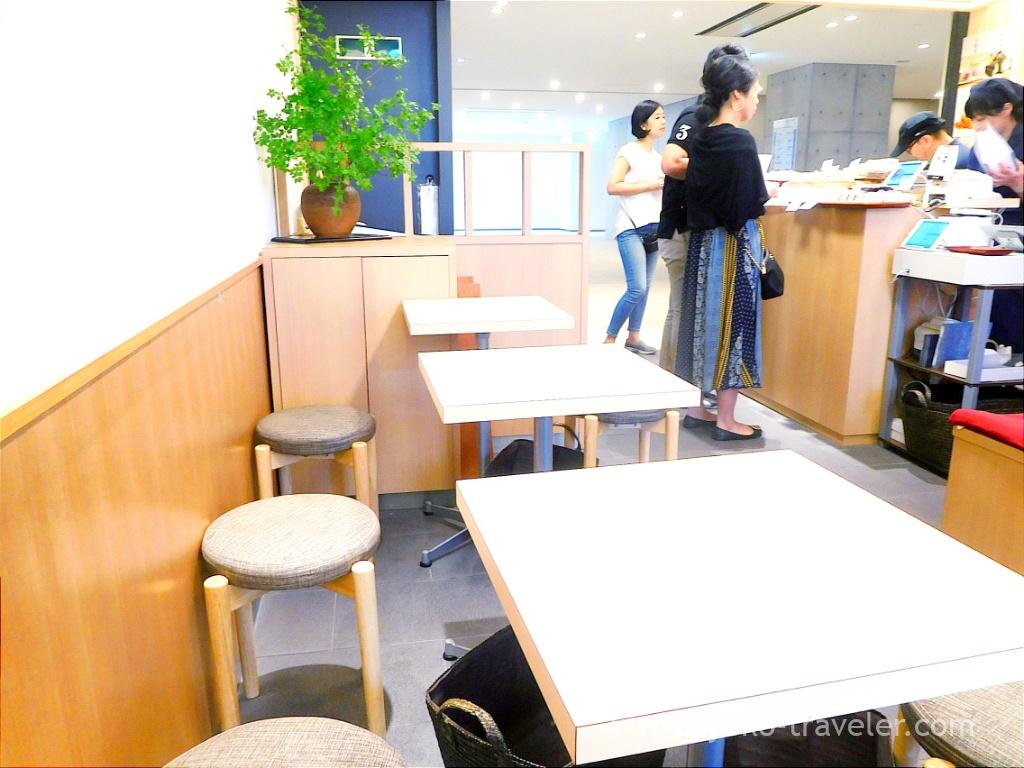 They require us to bring it to the cashier. It's served on the tray with foods.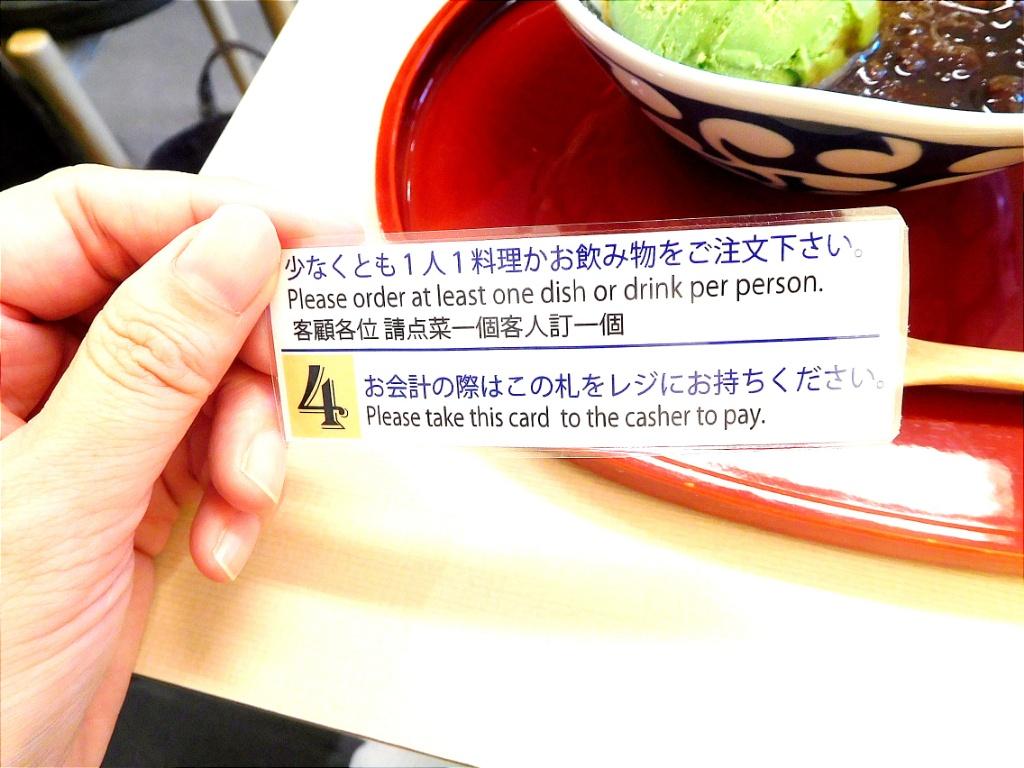 Well, this is the confectionery that I thought I can eat up with easily even I'm full. Ice cream with Kinako, Kuromitsu and shiratama.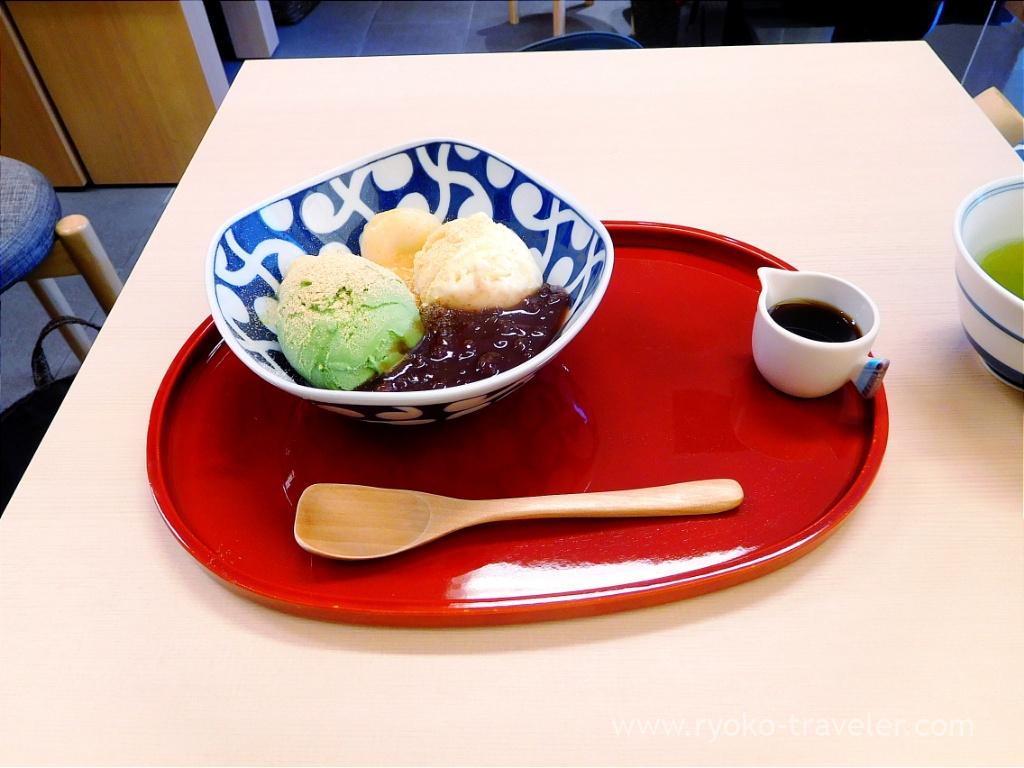 It have smaller matcha and vanilla ice cream. And azuki (red bean pastes), shiratama, and kinako on it. Ice cream and azuki is like drinks, so, solid is only shiratama. Those ice cream had refreshing tastes and was not too sweet. So, it go with sweet red bean pastes well.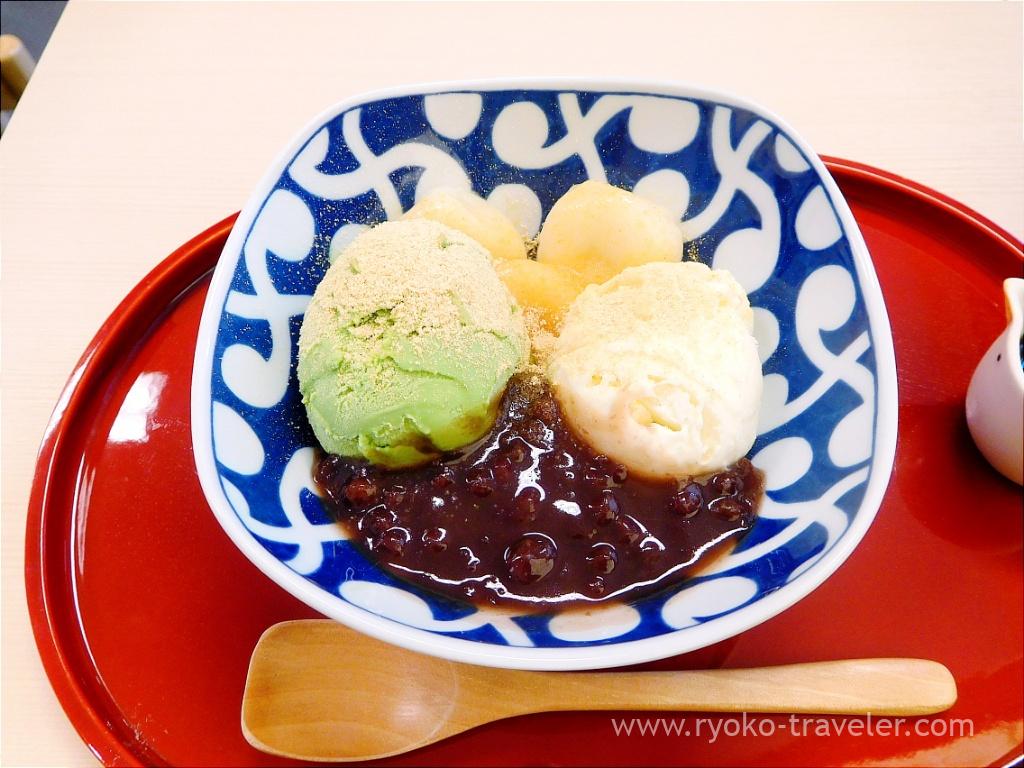 Eating shiratama with melting ice cream and red bean is good. Their shiratama have springy texture. I should have ordered extra shiratama. I thought brown sugar is useless because red bean paste is sweet. But the flavor of the brown sugar added more flavory. We can enjoy quite another flavor.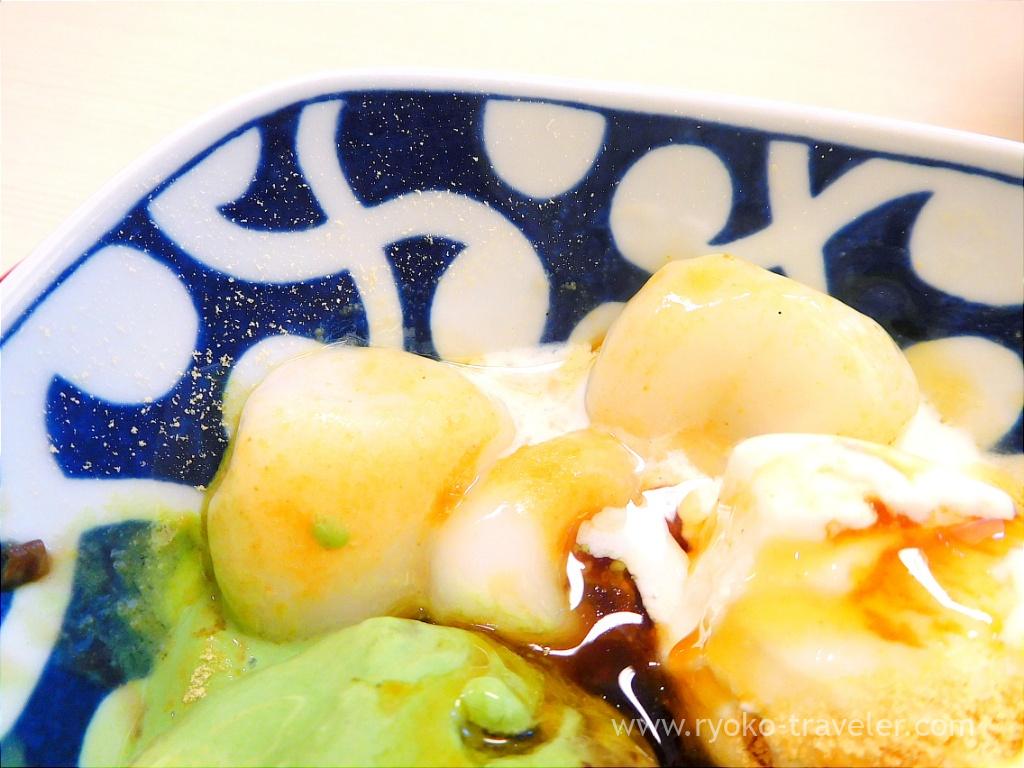 It's good for basking in the afterglow of breakfast at Toyosu Market. This atmosphere, too.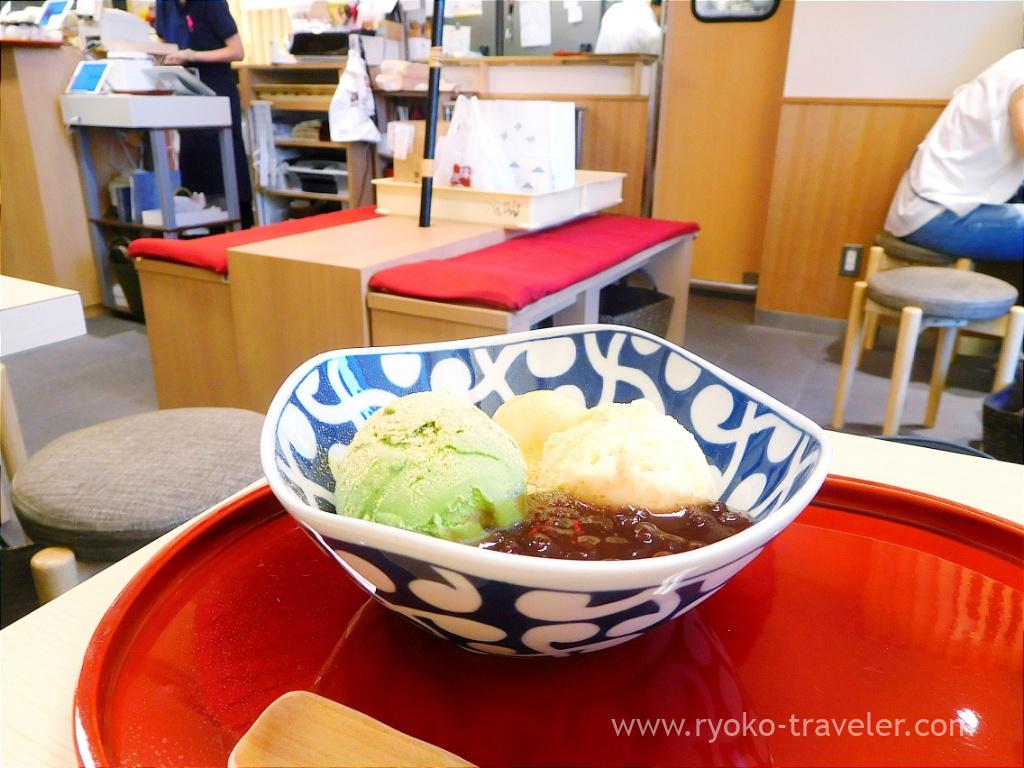 And there's another sweet thing suitable after meal. That's Cold O-shiruko. That's more drinkable thing than above ice cream. Though its name have 'cold', it's not very cold. And the texture was thin. So, it's good for people who have weak stomach for cold things like me. It have three springy shiratama. But I need more shiratama all the same :p It's not too sweet. Good.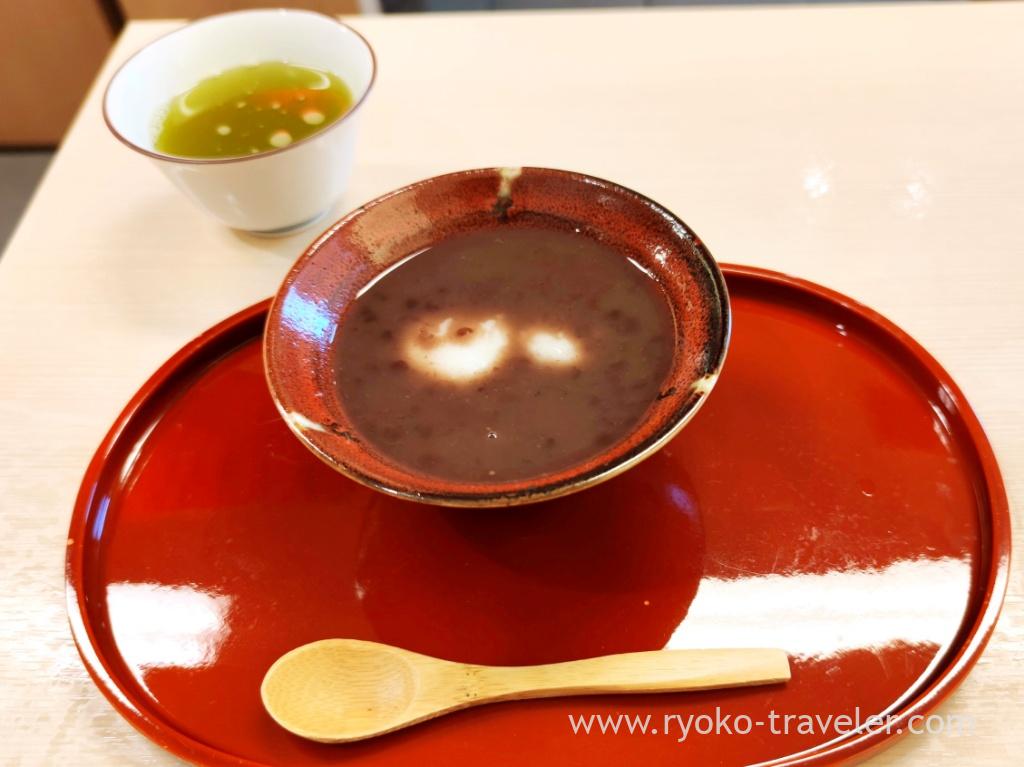 About

Name Mosuke Dango (茂助だんご)
Open Morning through noon
Reservation Unavailable
Credit card Unavailable
URL Website, Instagram, Twitter

Google Map