I wanted to eat raw tuna at lunch, so I went to Hajime Sengyoten (はじめ鮮魚店) near Tsukiji Metro Station. They are stand-up-eating izakaya.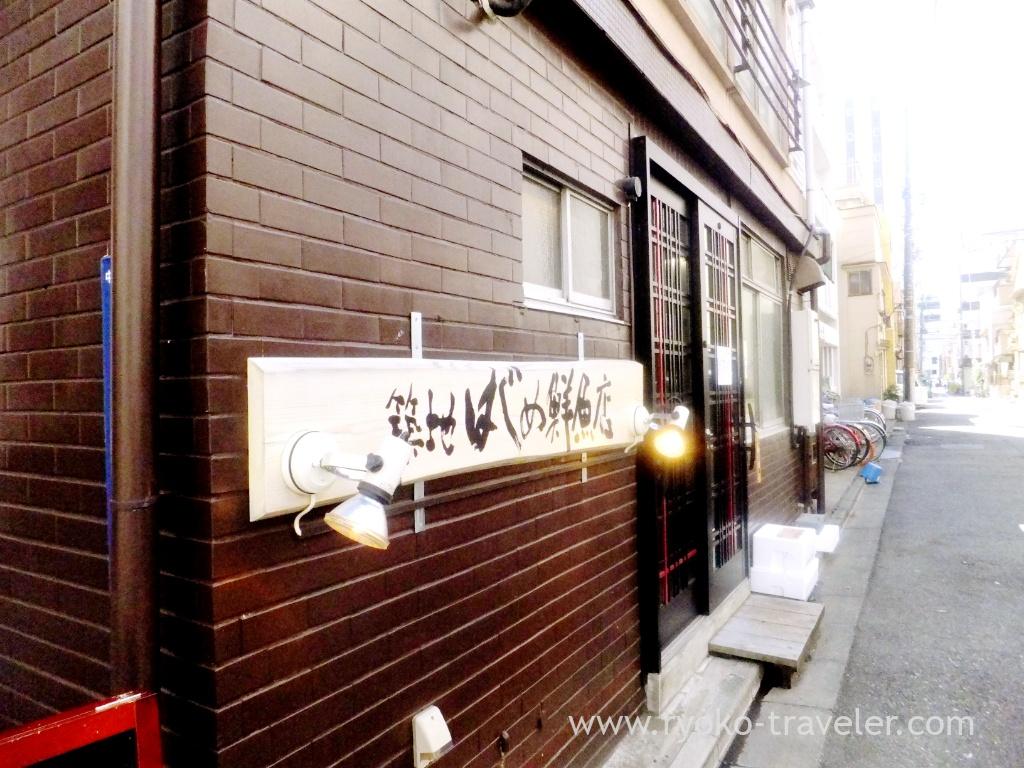 "Today's Lunch menu"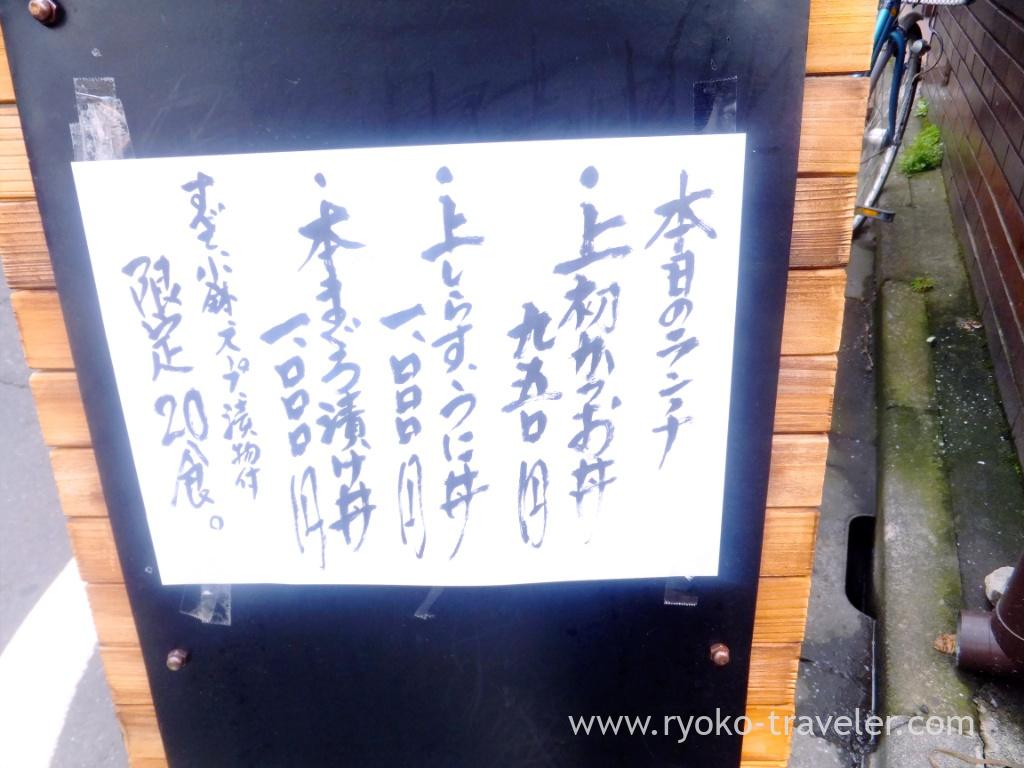 *The first bonito of the season bowl (上初かつお丼) 950 yen
*Dried young sardine and sea urchin bowl (上しらす・うに丼) 1000 yen
*Marinated Pacific bluefin tuna bowl (本まぐろ漬け丼) 1000 yen
The word "first bonito of the season" attracted me, but I ordered a marinated tuna bowl. I stuck to my original purpose 🙂

They prepare two foods at the counter table. So, I brought to my table. Boiled saury with soy sauce and pickled daikon radish. This saury was great. I wanted to eat it with rice.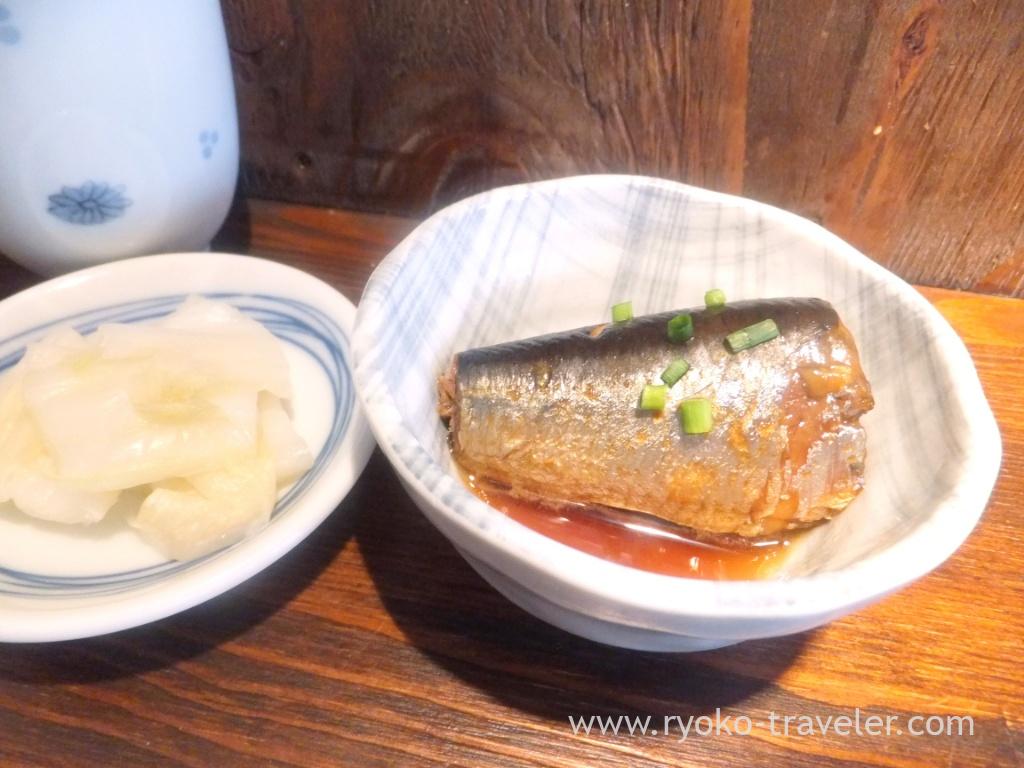 After a while, my bowl was served. Plenty of pickled tuna was on the rice. Lean meat and medium-fatty tuna. As you see, the rice was completely covered. Delicious 😉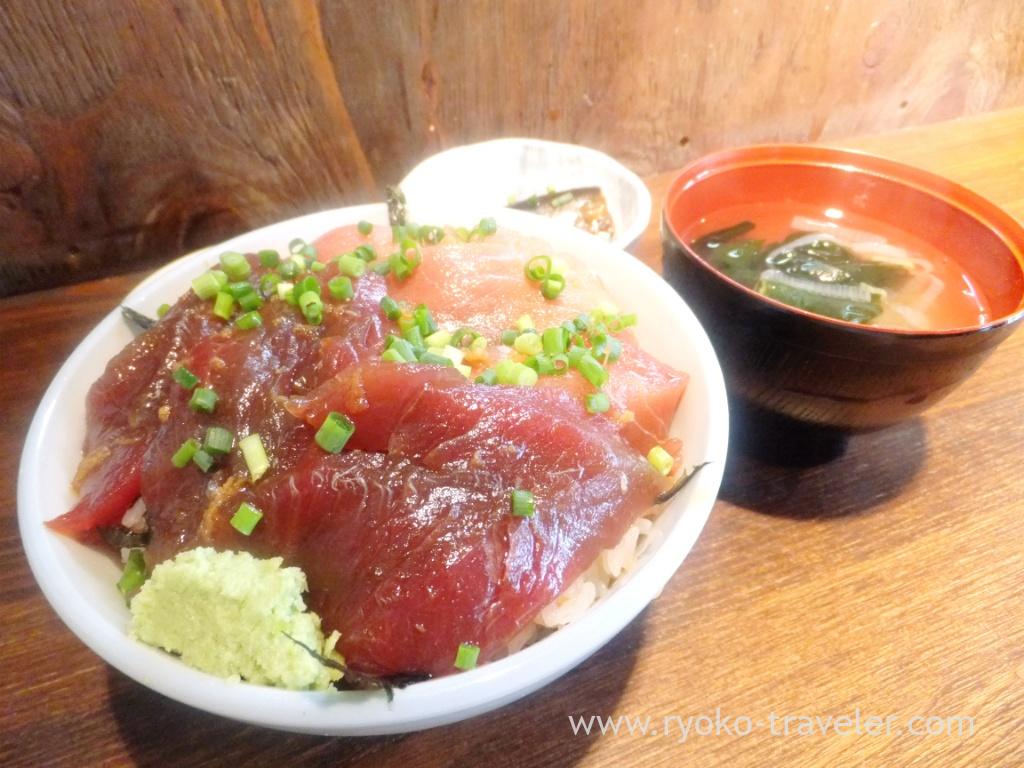 Recently it getting hotter and hotter. It'll become hard for me to go to Tsukiji at lunchtime. I have to walk to Tsukiji very fast because Tsukiji is far from my office.
About

Name Hajime Sengyoten (はじめ鮮魚店)
Open Lunch, Dinner
Reservation Available for dinner time only (
Tabelog)
Credit card Unavailable
URL Website, Instagram

Google Map