Because Kaohsiung is southern area of Taiwan, it is hot even in the daytime in Winter. So, whenever I find the word "冰" (=ice),  I feel like having shaved ice. I think everyone think so. So, there are always many people eating shaved ice in such shops. Gao Xiong Po Po Shaved Ice (高雄婆婆冰) is long-established shaved ice shop. They have started their business in 1934. They are so popular in Kaohsiung.
All seats are outside. There's a roof, so, we can avoid to get wet in the rain. Not only shaved ice but also fruits juice, too. At first, I was seated, and ordered. After I got my shaved ice, paid money.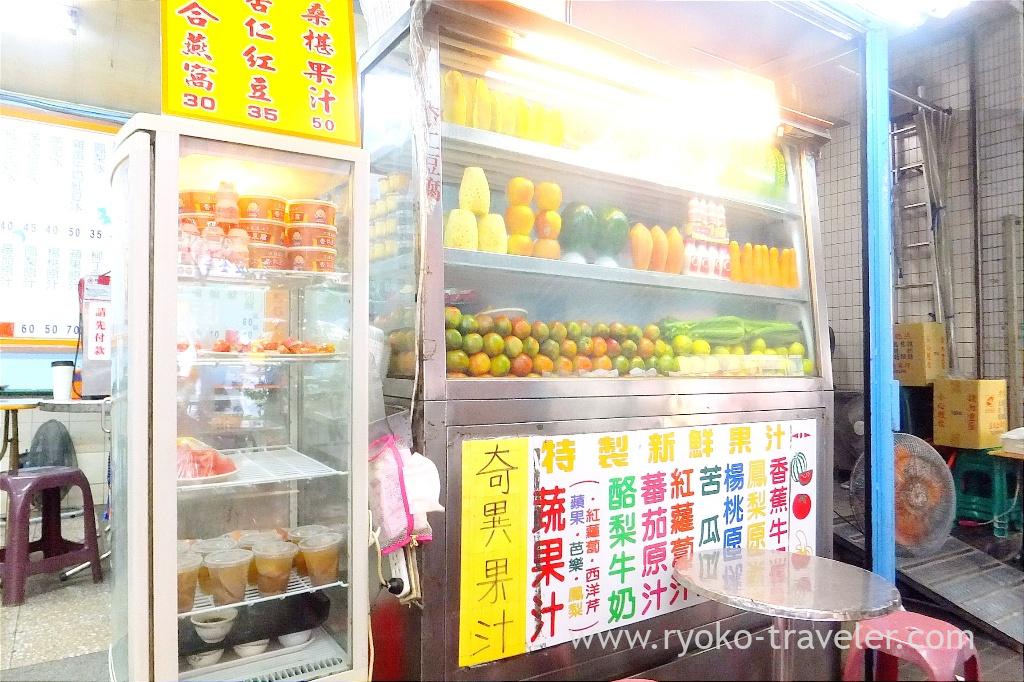 Even though Kaohsiung is hot all year around, mango can be eaten in Summer only. When I visited there in Winter, they said, "Now is strawberry season !". So, I chose strawberry. Shaved ice with strawberry and milk.
So, I chose strawberry because it is the best season. Shaved ice with strawberry and milk. It's like iceberg.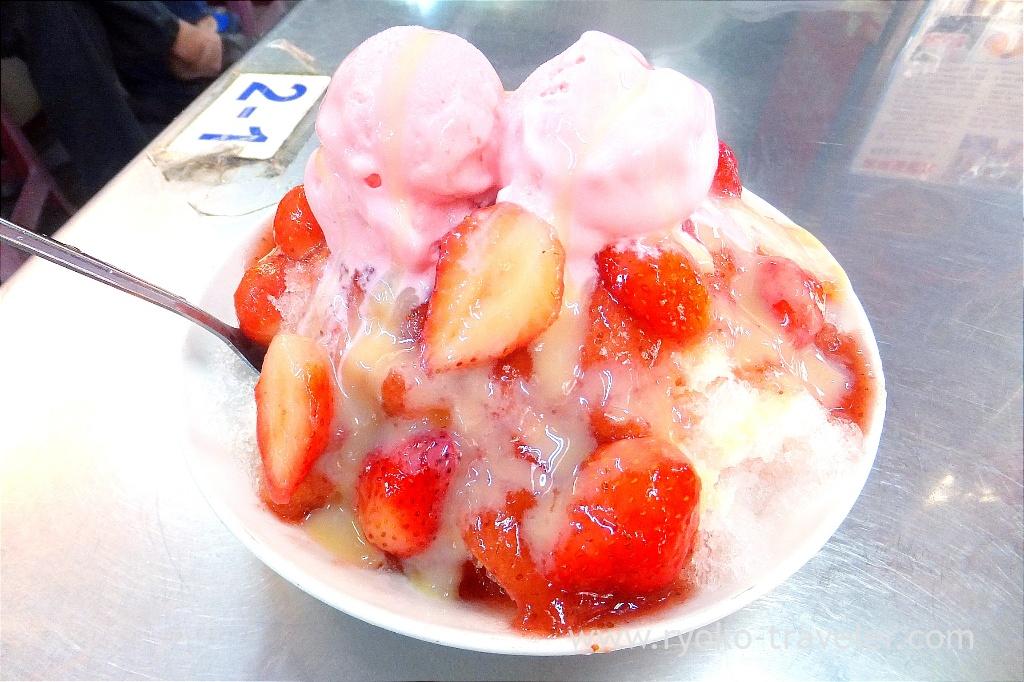 Many strawberries, strawberry syrup, condense milk, and two scoops of strawberry ice cream. Those strawberries were sour a bit, but it have plenty of condense milk and the strawberry ice cream was sweet. So, it didn't bother me. Feeling freshness is by strawberry,  sweetness is ice cream and condense milk. Because it was the best season, many people ordered it.
By the way, I ordered it as it is. If you say nothing, they make your shaved ice with crunchy normal ice (牛奶冰). But if you want, they make your shaved ice with snow ice (plus 20 TWD, 雪花冰). Because the amount of shaved ice is much, many couples shared one shaved ice.
About

Name Gao Xiong Po Po Shaved Ice (高雄婆婆冰)
Open Morning through night
Reservation Unavailable
Credit card Unavailable

Google Map