Erick South (エリックサウス) is might be the most popular Indian foods restaurant in Tokyo now. Their branch is in Yaechika connected to Tokyo station. They have "コ"-shaped counter table having 20 seats and there are some tables at the back of the restaurant. Though it's narrow, the location is excellent and we can enjoy their awesome Indian curry quickly.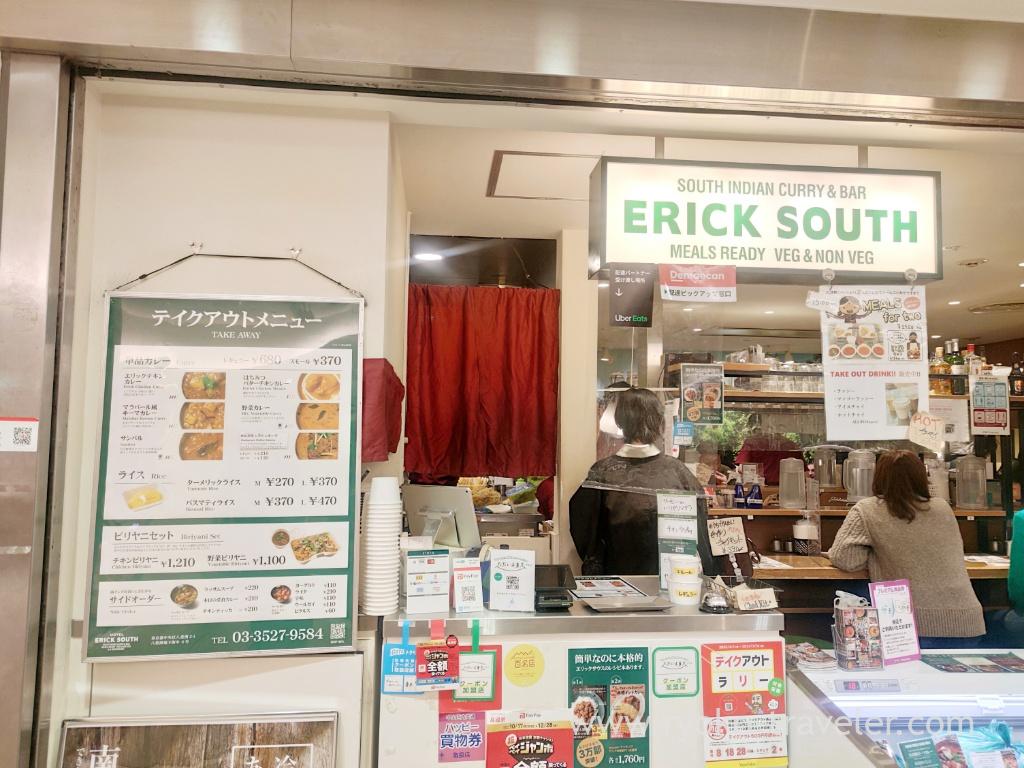 This is a paper how to enjoy their meals. Though it have Japanese words only, it have drawings. Because they are South Indian foods reataurant, they don't have naan.
Lunch menu is available everyday. Of course, Saturdays, Sundays and another national holidays, too. We can choose curries from 9 curries.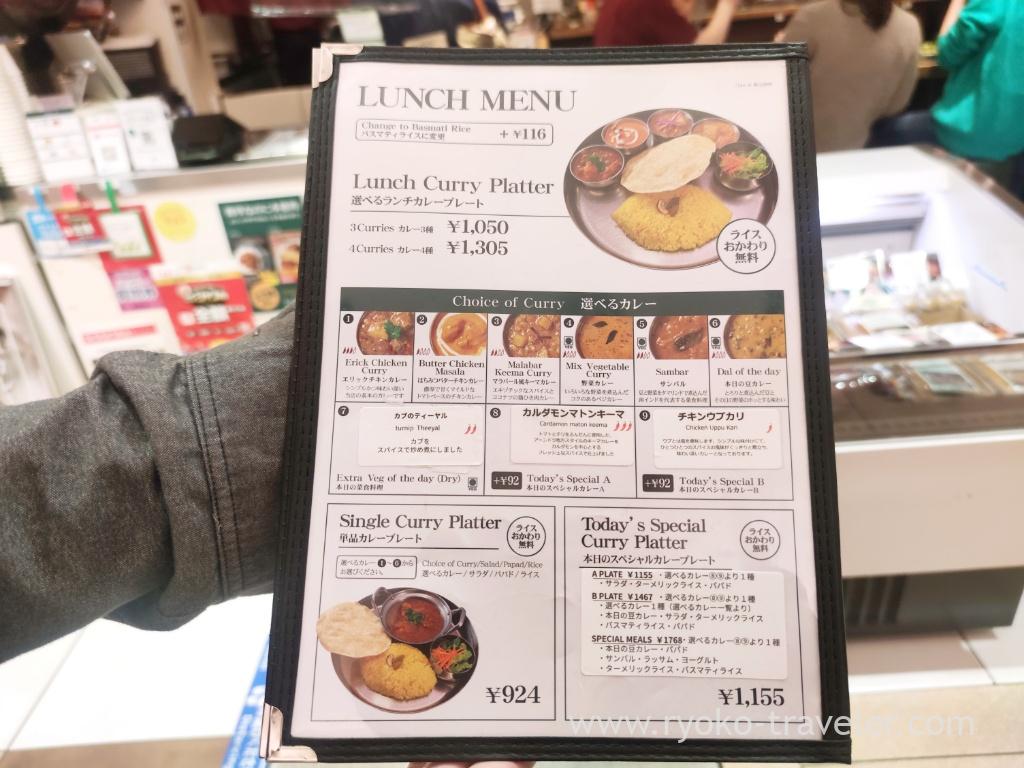 We can eat their awesome biryani at lunchtime, too.
And dessert, too.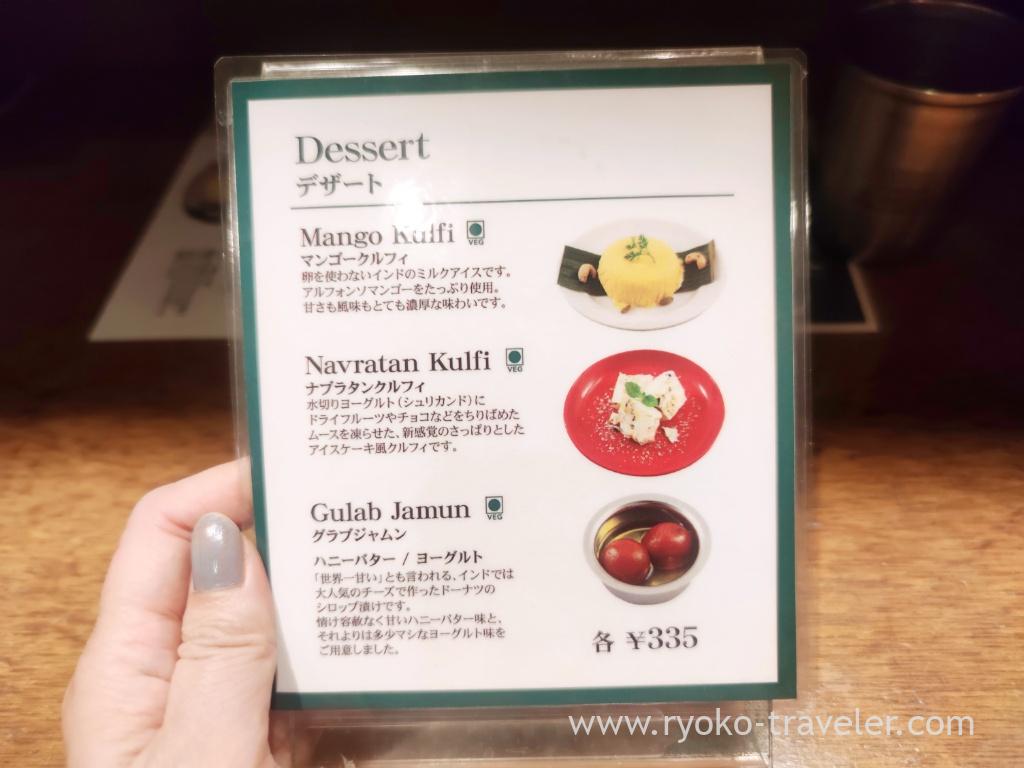 This is lunch meals. Sambal, rassam, today's beans curry, yogurt, papad, basmati rice, turmeric rice, and one curry. Free refills of rice. I chose my curry cardamon mutton keema (today's special curry).
It had much mutton. I put it and yogurt on the rice together and ate. Good.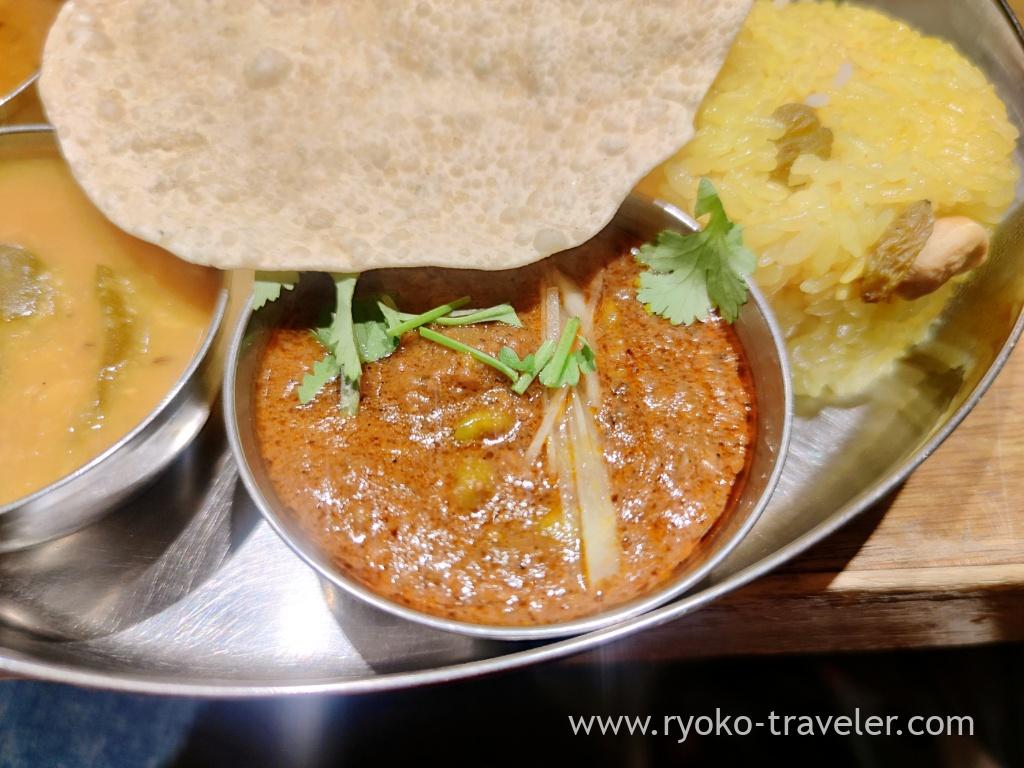 Chicken biryani plate have basmati rice on it. Brown, green, white, violet… beautiful. This biryani have abundant flavor of spice and the coriander was good.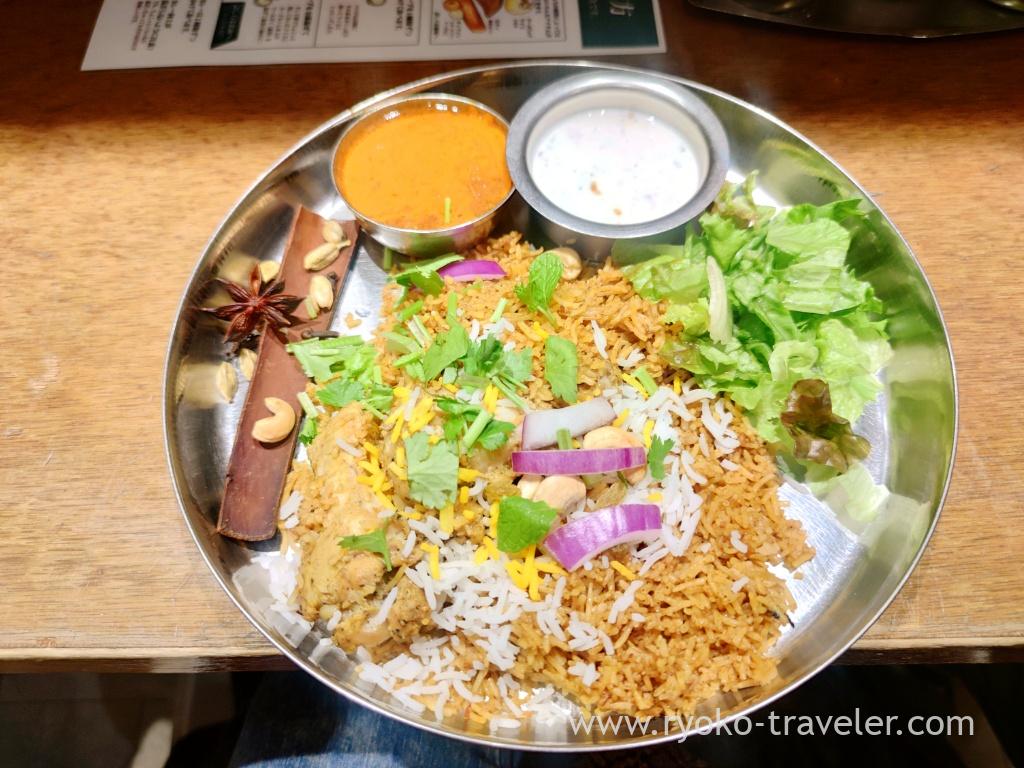 Biryani plate have one curry, too. Of course, we can choose from 8 curries, but they prepare curry sauce for biryani and we can choose it. So, I chose the sauce. It had rich flavor. Certainly it's more sauce than curry. But it went with the biryani very well.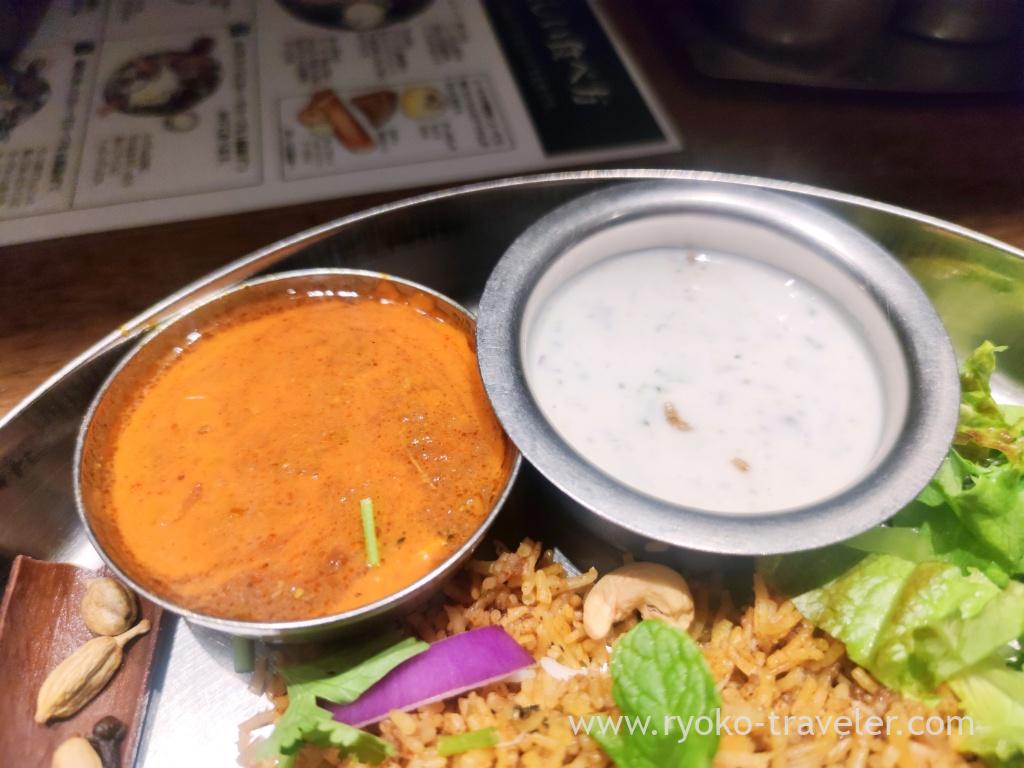 About

Name Erick South Yaesu (エリックサウス八重洲店)
Open Day through night
Reservation Unavailable
Credit card Available
URL Website / Instagram / Twitter

Google Map