I have something to do at Hamamatsucho on every Saturdays afternoon, so I have lunch somewhere before that.
At first, I tried some restaurants in Hamamatsucho , but recently I come to Tsukiji 🙂
But Tsukiji is fully packed with people during Saturdays' lunchtime, especially inside the market and Monzeki street.
I don't think I'll be near there.
There are many good restaurants and cafes at the back of streets in Tsukiji. So you don't have to go close to such a crowded area.
I visited one of that the other day.
Chiaki
I found this restaurant before when I dropped in at Rubin's coffee next to this restaurant.
I wanted to eat at there, so, I went to there.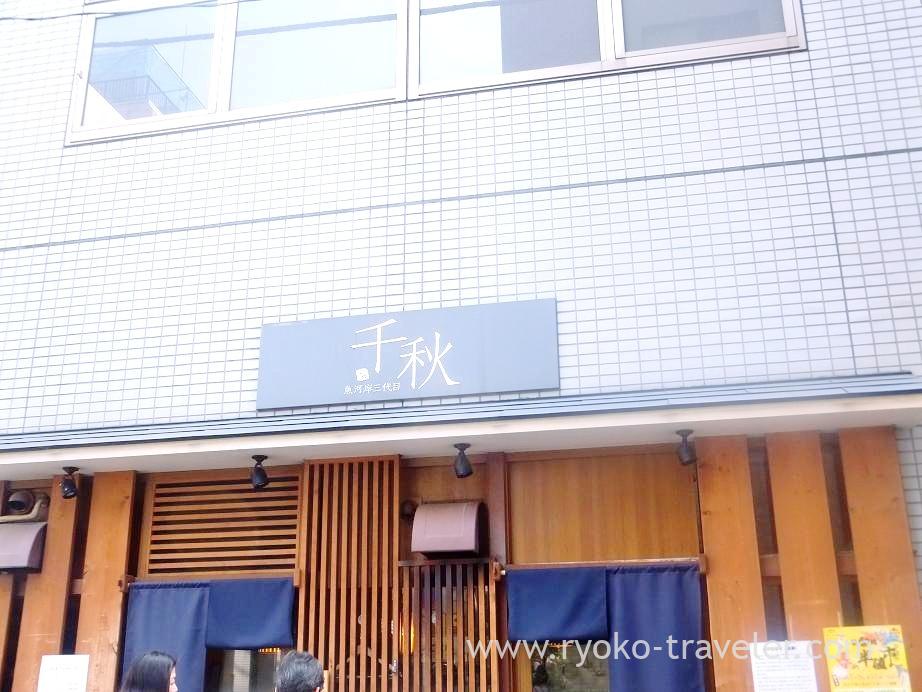 There's only counter table. It's narrow house.
At lunchtime, they serve about three kinds of sashimi bowls.
I ordered a Today's special sashimi bowl (本日のおすすめ丼, 1000 yen).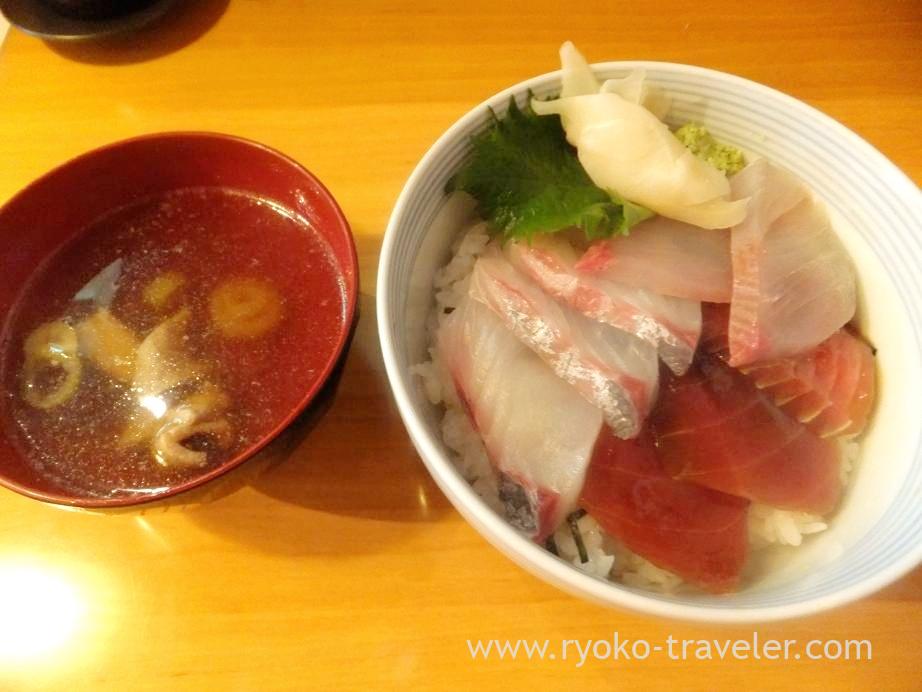 Japanese butterfish (Medai) and Kingfish (Hiramasa) was delicious, but the most attracted me was marinated tuna with soy sauce.
I decided to visit there again and eat marinated tuna bowl definitely.
So, after a week later, I visited there again indeed.
Marinated tuna bowl (づけ丼, 800 yen)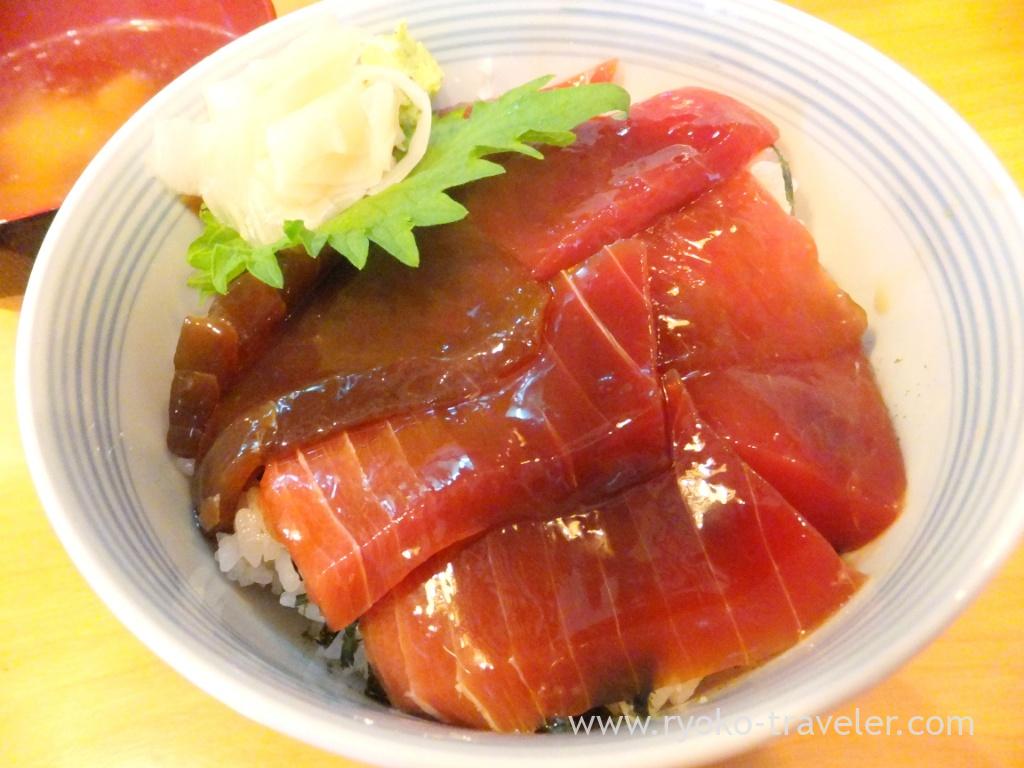 The surface of those slices of tuna was so smooth. I hadn't known such a smooth texture !
Chiaki stand back of the main Monzeki street. So, it isn't noisy and we can relax and eat slowly.
Also they are open as izakaya at nighttime. Their dishes at night have good reputation, too.
I want to visit there next week, too.
About Chiaki (千秋)
Address / KY Building 1F, 4-7-5, Tsukiji, Chuo-ku, Tokyo
Station / Tsukijishijo station (Toei subwawy), Tsukiji station (Tokyo metro)
Open / 11:00 – 14:00, 17:00 – 23:00
Closed / Sundays and another national holidays