Ms.Dilani who used to manage Sri Lankan curry shop at Monzen-Nakacho married and went back to Sri Lanka.
We missed her delicious curry. But we heard she came back to Japan temporarily and serve her Sri Lankan foods at a Ayurveda foods restaurant in the economy hotel in front of Kamata station. The restaurant's name is Ayurveda Cafe Didean (アーユルヴェーダカフェ ディディアン).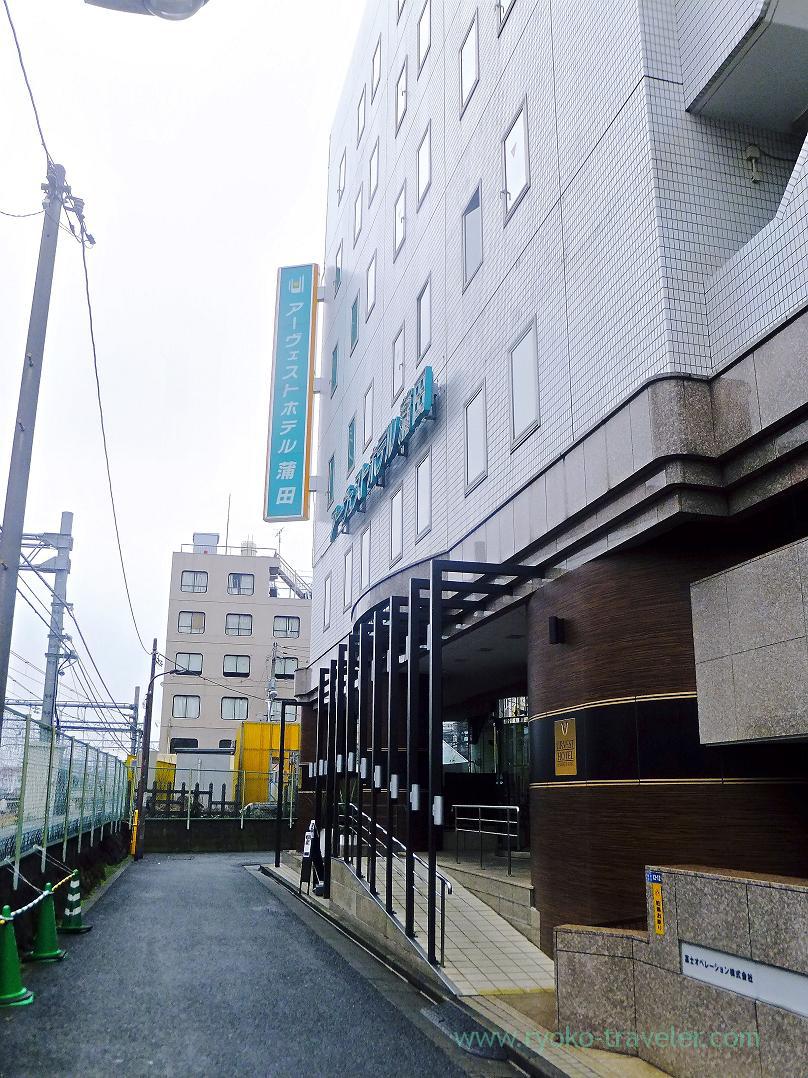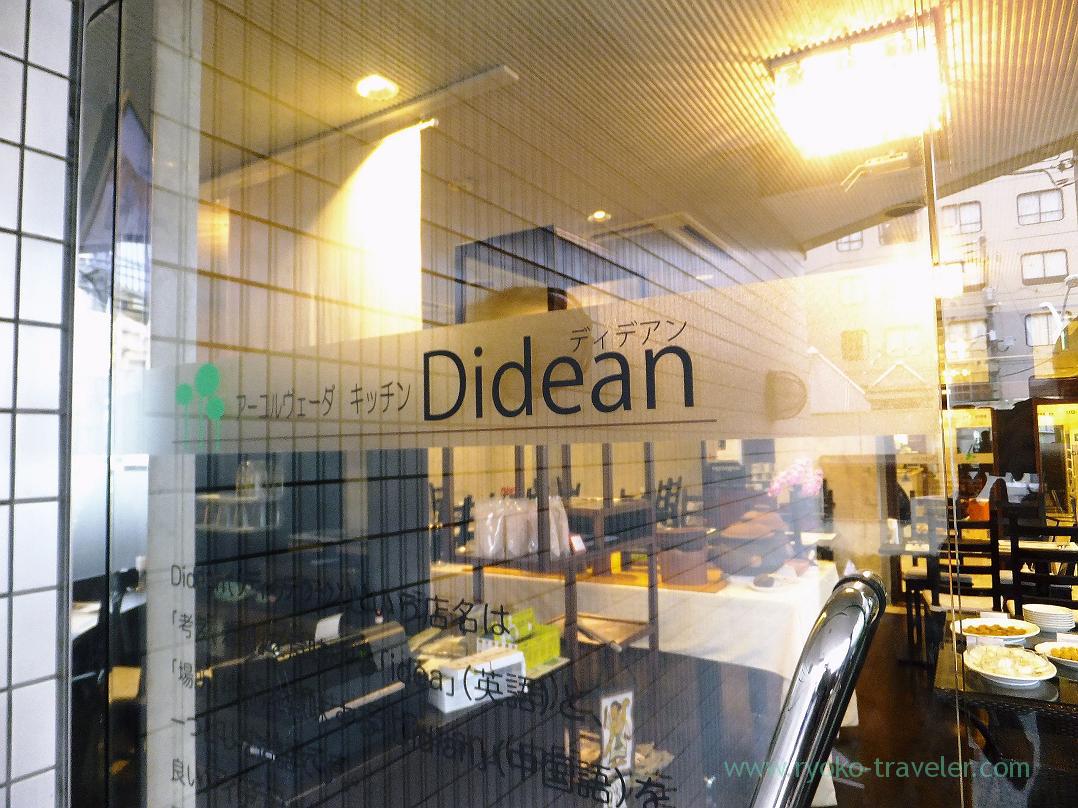 Though the restaurant keep to use her recipe, she'll be back to Sri Lanka in one month.

Before the opening time, there were already lots of people waiting in front of the restaurant. Though there wasn't much time since the restaurant has started their business. Everyone must be lovers of Dilani's foods 🙂
Where ?
The hotel is very close to Kamata Station. The restaurant is located on the 1F of Urvest Hotel.
Lunch menus
They prepare two lunch. Lunch buffet (1389 yen) and plate lunch (1,000 yen).
Of course, we chose lunch buffet.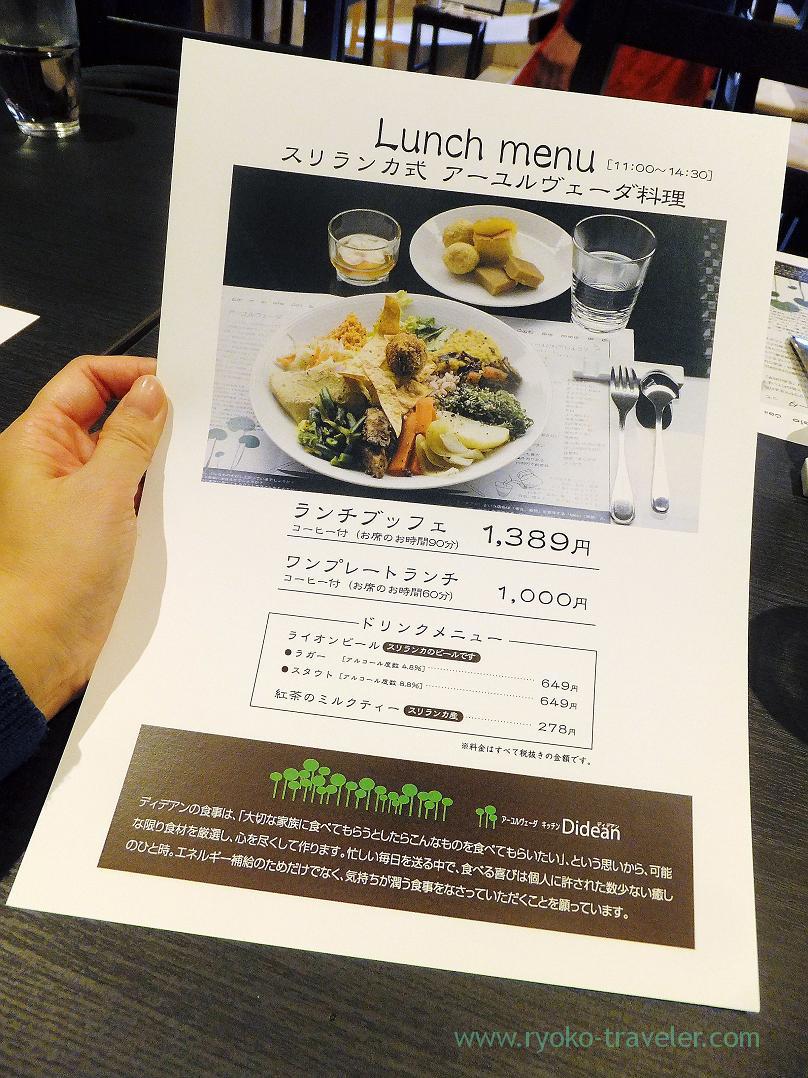 Lunch buffet
This is foods bar. All foods are Sri Lankan foods. Curries, salads, dessert and so on. Available for 90 minutes.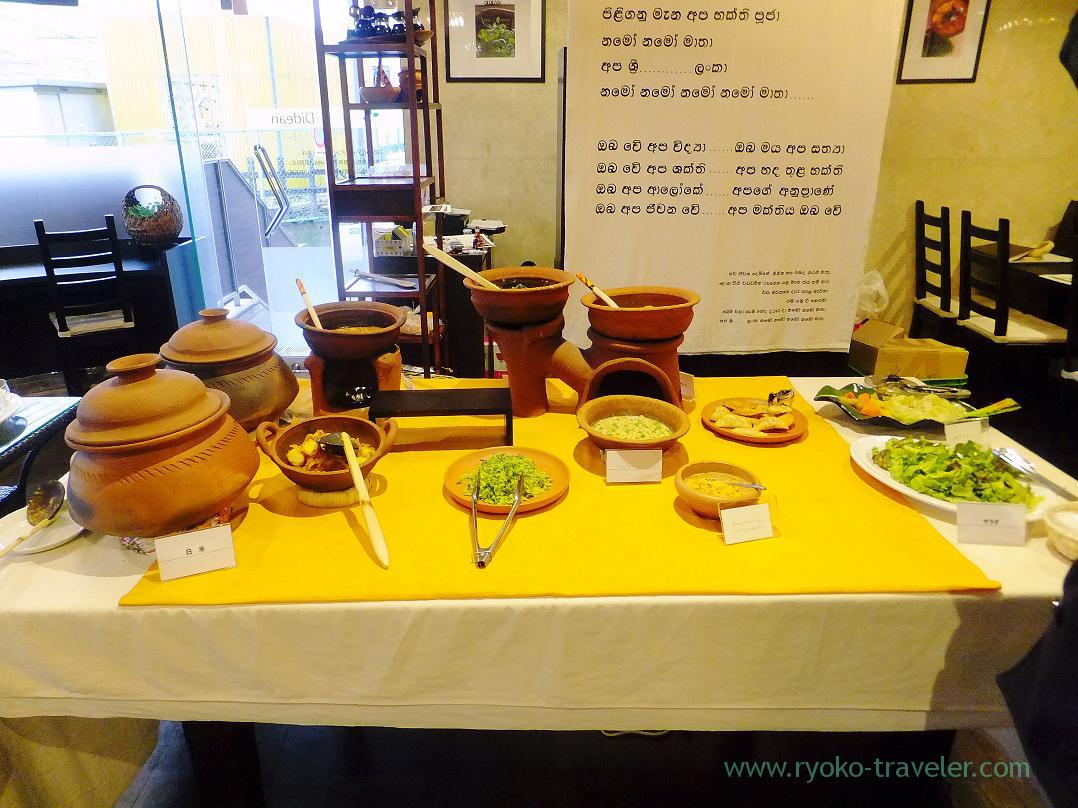 I dished up for my lunch. Everything was good. Especially, tastes of those curries are familiar to use. This is Ms.Dilani's curries ! We were glad to meet them again.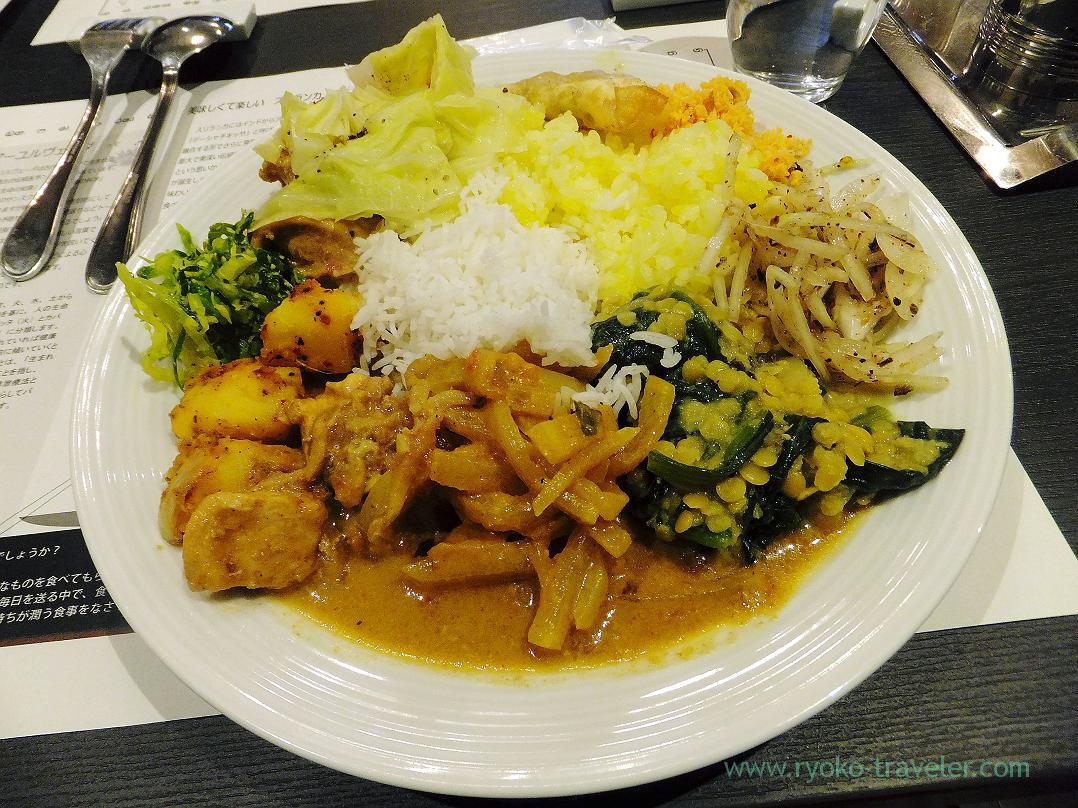 Those are dessert. Meekiri(Yogurt),Watalappan (Pudding) and Samaposha (ball)
Everything was tasty.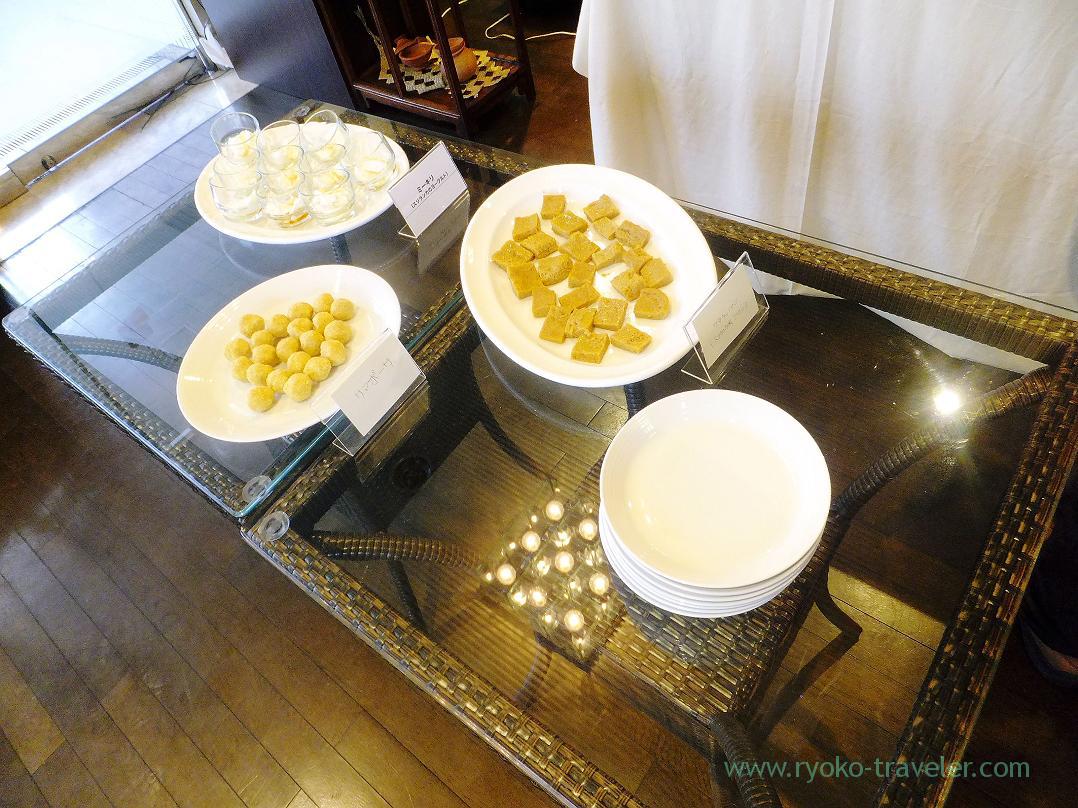 Of course, I took everything ! And I had second helping of it. Ms.Dilani's dishes are awesome all the same.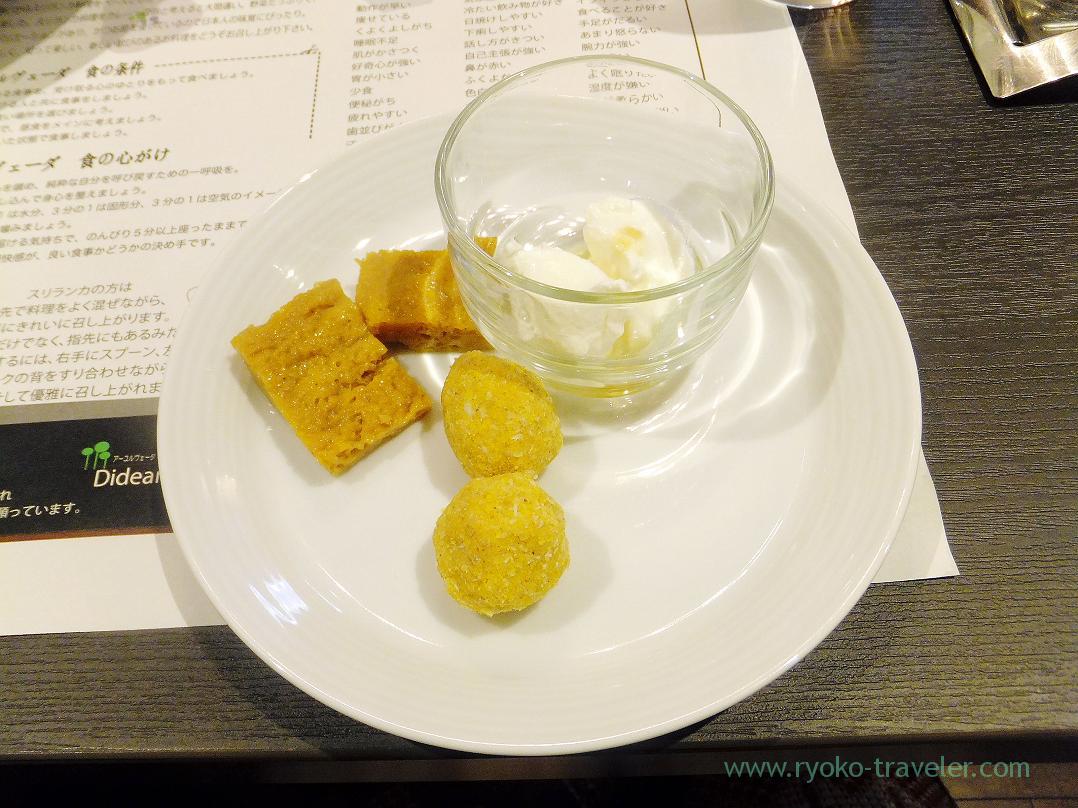 About the restaurant
Name in English / Ayurveda Cafe Didean
Name in Japanese / アーユルヴェーダカフェ ディディアン
Address / 5-12-12 Kamata, Ota City, Tokyo

Breakfast / 6 a.m. – 10 p.m. (Reservation required)
Lunch / 11 a.m. – 2:30 p.m.
Closed / No scheduled

Reservation / Available
Credit card / Unavailable