I rarely have coffee at cafe in Tsukiji Market because the shop is so narrow and there're always many people working in the market. But I found there were not many people in the shop the other day. So, I had coffee break at Aiyo (愛養). Aiyo is located between Sushidai having long line and Tenfusa serving tempura.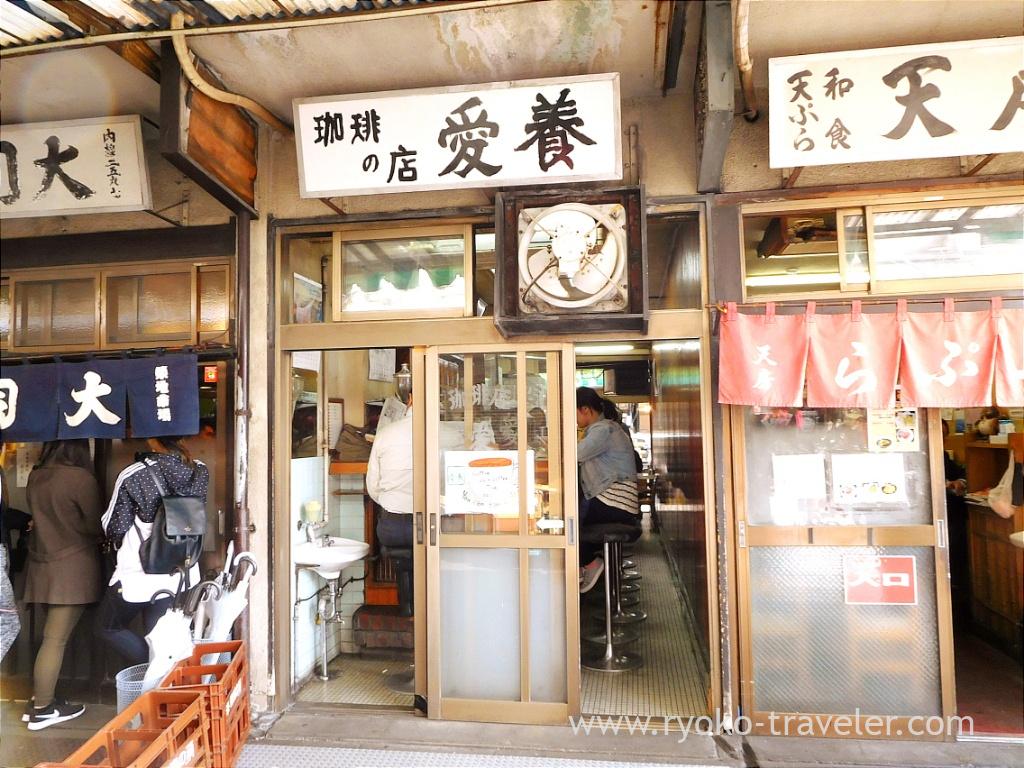 Menus. There're drinks mainly on the menu. Foods are… toast, boiled egg. That's all.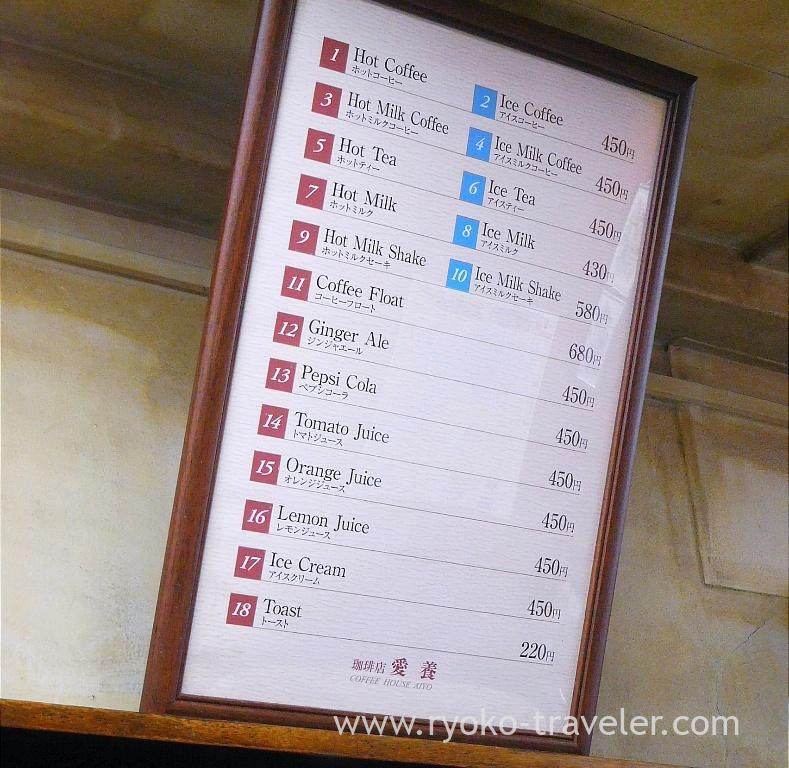 They have counter seats mainly and there're two tables having four chairs each at the back of the shop. But many people want to be seated along the counter table because of such an old atmosphere. There remains Showa period.
I ordered hot milk coffee. My drink was served in the glass. It's hot to hold. But the coffee wasn't too hot because it had cold milk in it. My drink was served with sugar in advance. So, it was sweet enough.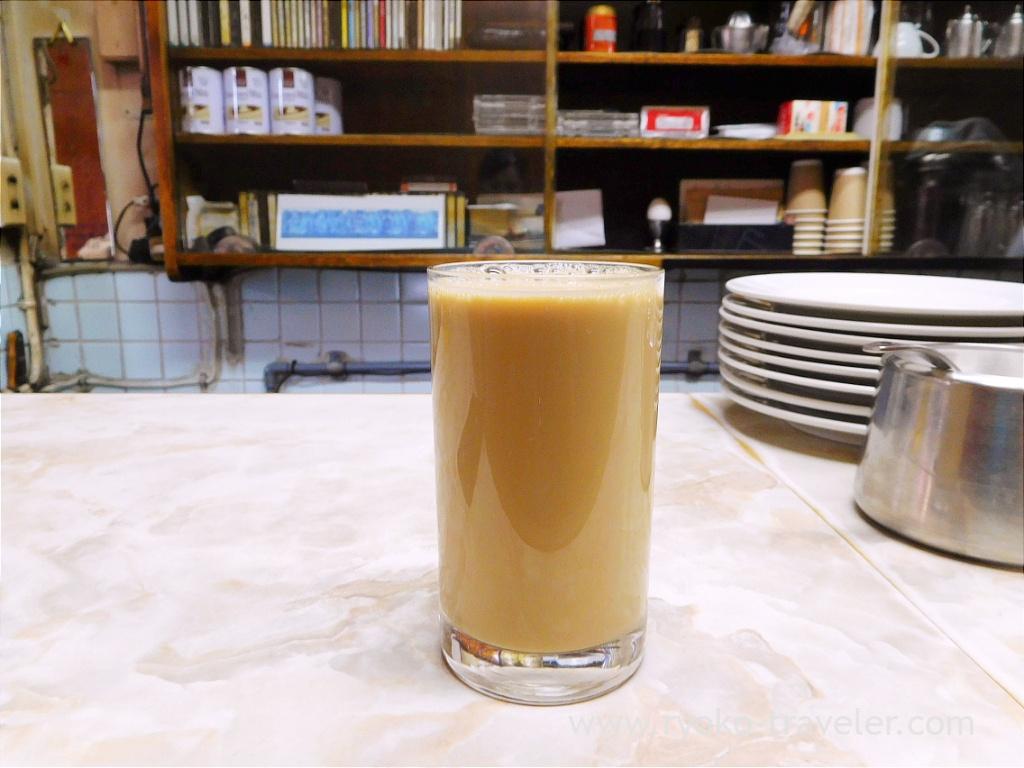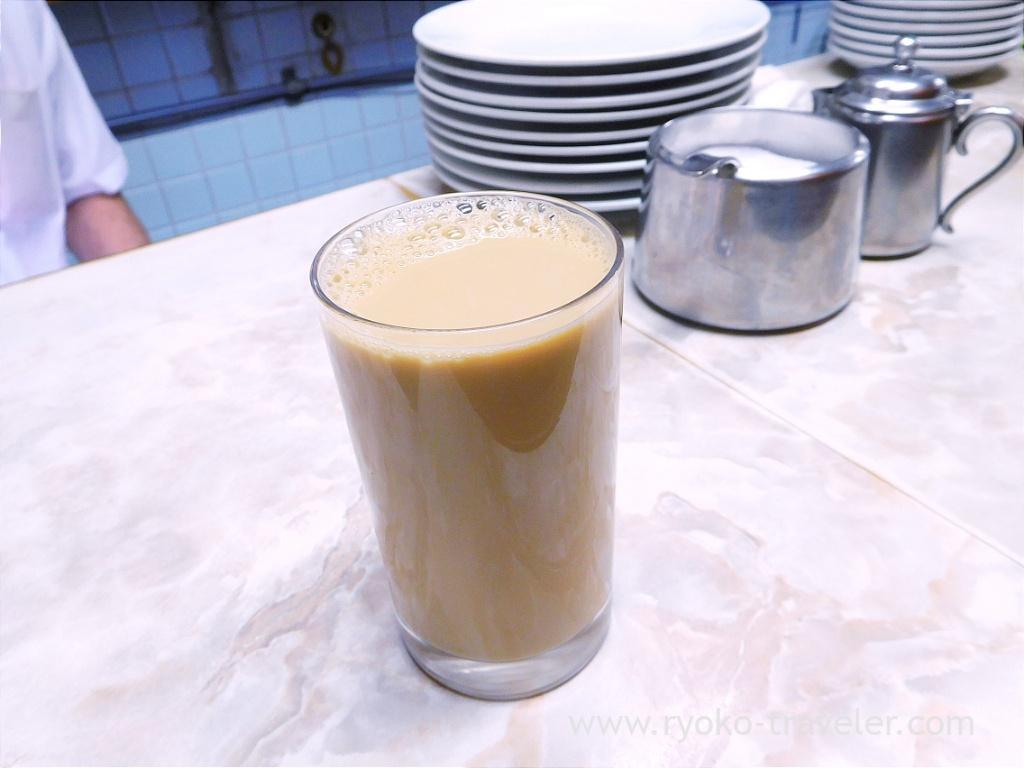 The manager try to understand simple English words. So, you can enjoy this shop even though you can't speak Japanese. Foreign tourists came after me and enjoyed this shop. Of course, they wanted to be seated along counter seats, too.

To tell the truth, I visited there again a few days later. And I had hot milk shake. It have milk, egg and sugar. That's all. Warm. I was relieved .Also they have cold milk shake, too.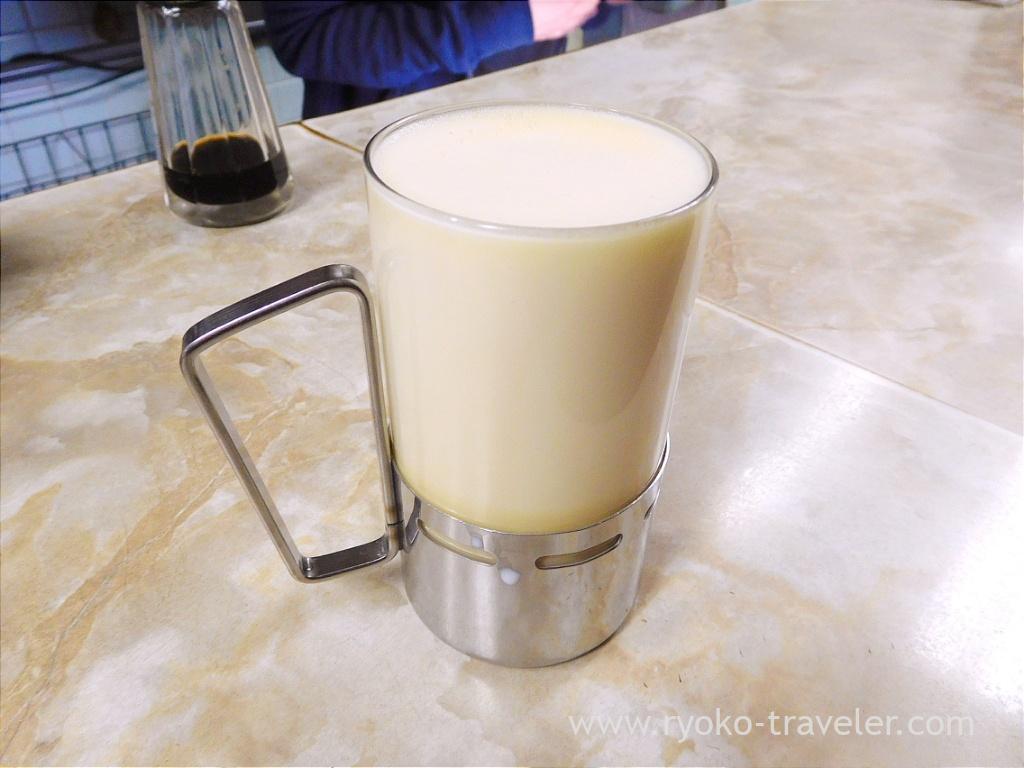 Many old cafes in Tsukiji serve green tea. Aiyo, too.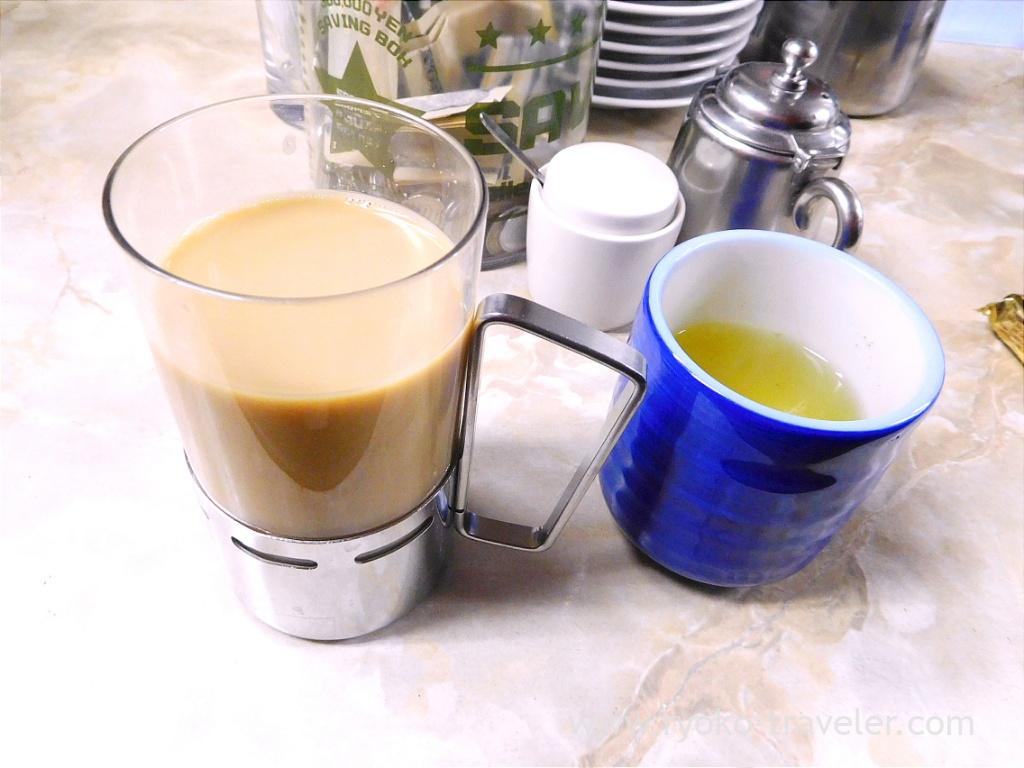 About

Name Aiyo (愛養)
Open Morning through noon
Reservation Unavailable
Credit card Unavailable
Google Map (Current location in Toyosu Market as tempura shop)