When I decided to visit Osaka, I wanted to visit some restaurants where my acquaintance like and post about them on his blog. Yosuko ramen Sohonten (揚子江ラーメン総本店) is one of those restaurants. It is located in front of large Umeda station. It looks like fancy restaurant, but actually, their foods are very inexpensive and there's no need to reserve in advance.
So, go downstairs with an easy mind 😉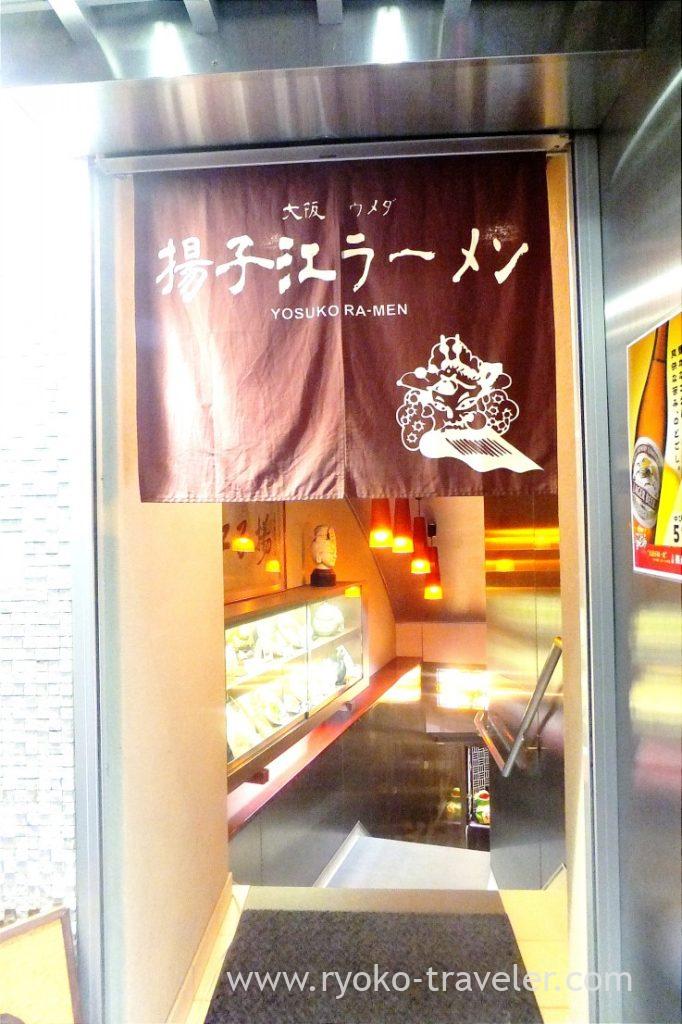 They are on the underground of the building in front of the station.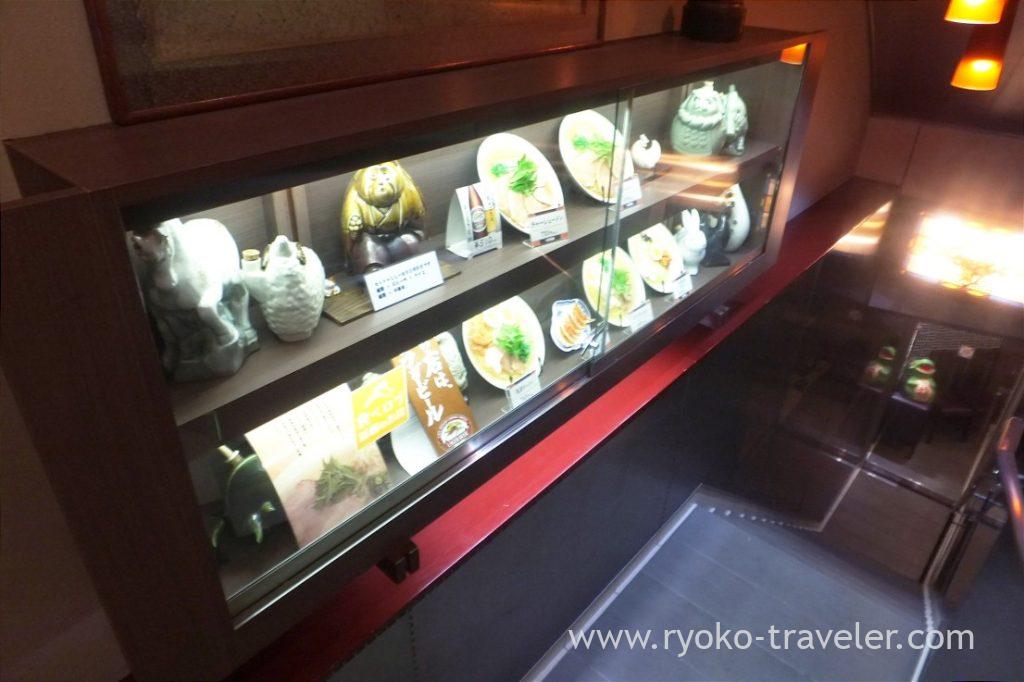 Yosuko ramen started their business in 1964. "Yosuko" means Yangtze River (揚子江) in Japanese.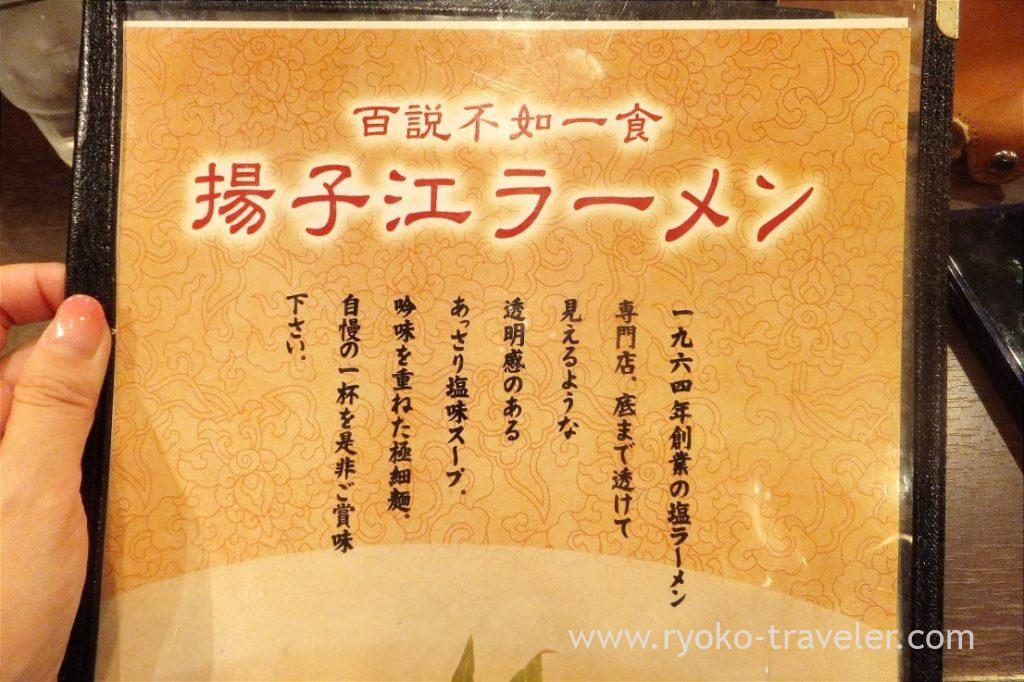 Their ramen is so simple.  Can you imagine the taste of this transparent soup ? It's simple salted soup. It's not salty at all. This mild and transparent soup is very loved by men and women of all ages. They serve this soup only. It have three slices of roast pork, mizuna (potherb mustard) and bean sprouts.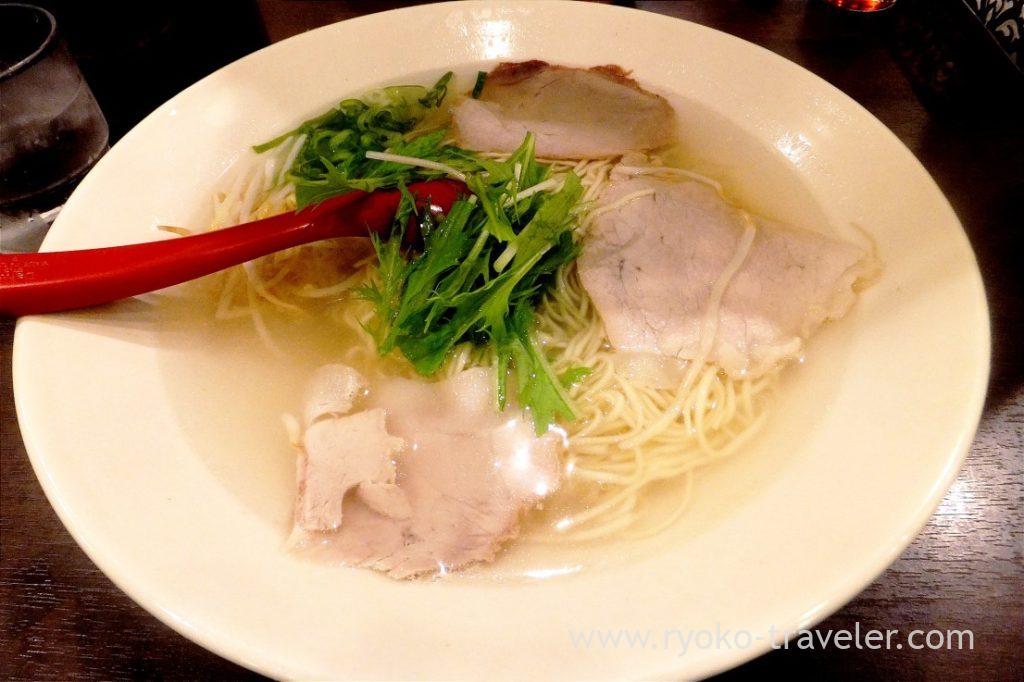 There are boxes of fried onions on each tables. So, I put some on it on the way. The onions add refreshing tastes.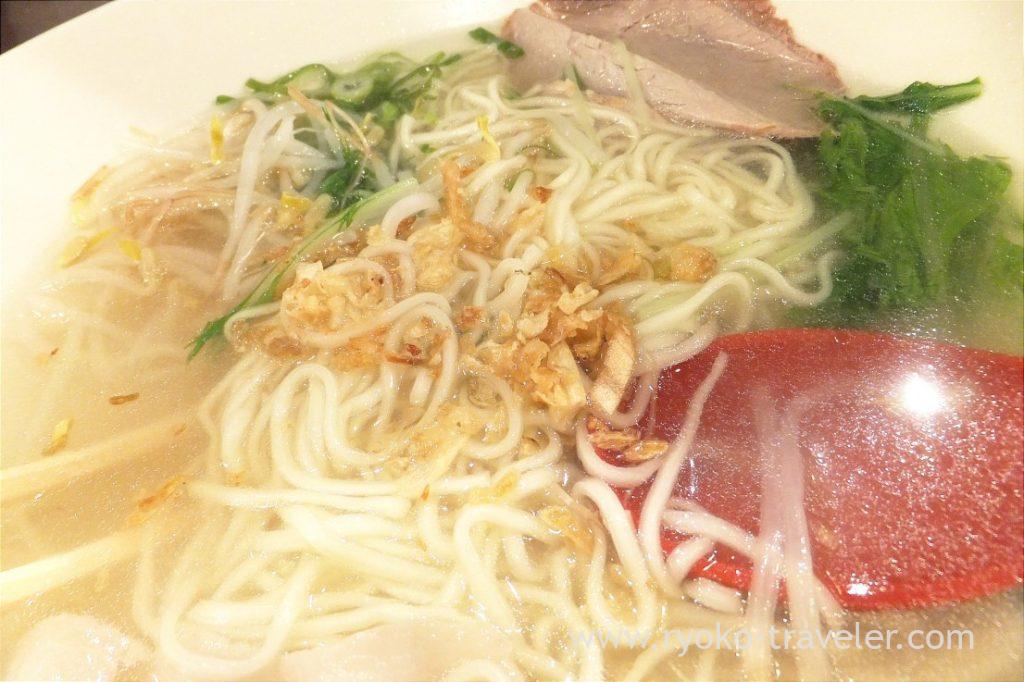 I could drink it up without feeling bad because it wasn't salty like another ramen. Their ramen is called "porridge". So mild and we can enjoy their ramen in the morning and late night. People visit one after another. But as soon as they finish eating, they get out of the restaurant. So, we don't have to wait so long even if seats are occupied.
About

Name Yosuko ramen sohonten (揚子江ラーメン総本店)
Open Day through night
Reservation Unavailable
Credit card Unavailable

Google Map