I headed to Tsukiji the other day to eat oyakodon at Torito, but while I was in train, I found the chef's choice of Yonehana (米花) that day was liver yakitori and assorted shells sashimi. So, I changed my plan and opened the door of Yonehana 🙂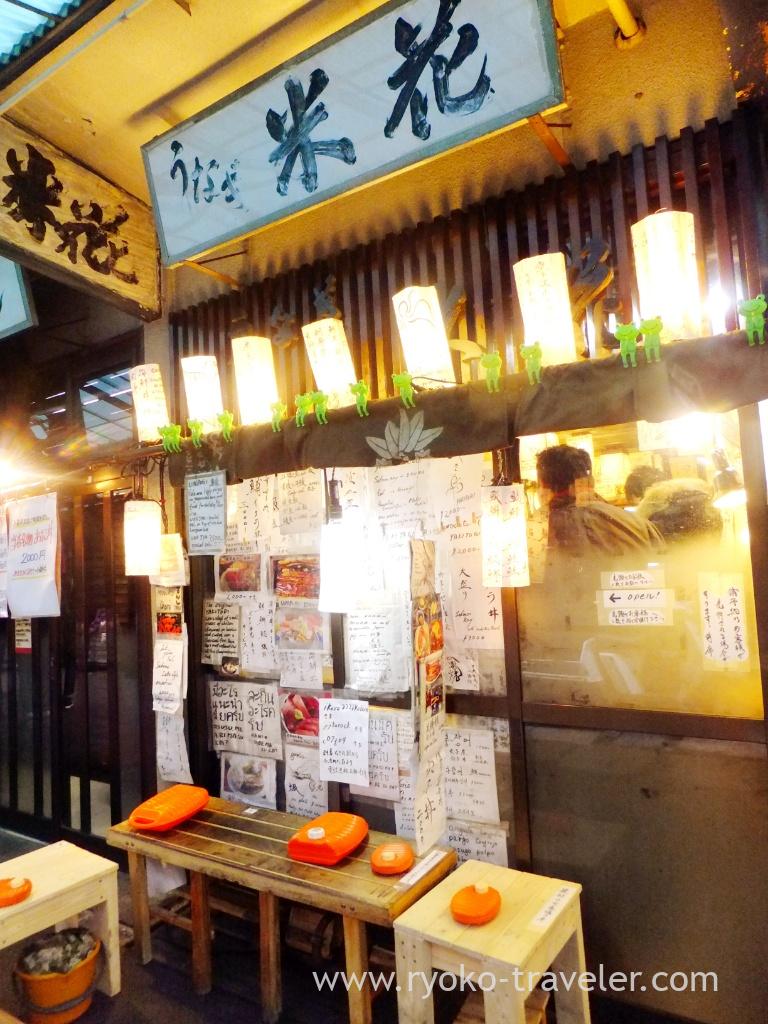 This is assorted shells sashimi. It have hen clam (aoyagi) and cockle (torigai). I couldn't take the picture well, but it was fresh and tasty, especially the hen clam was.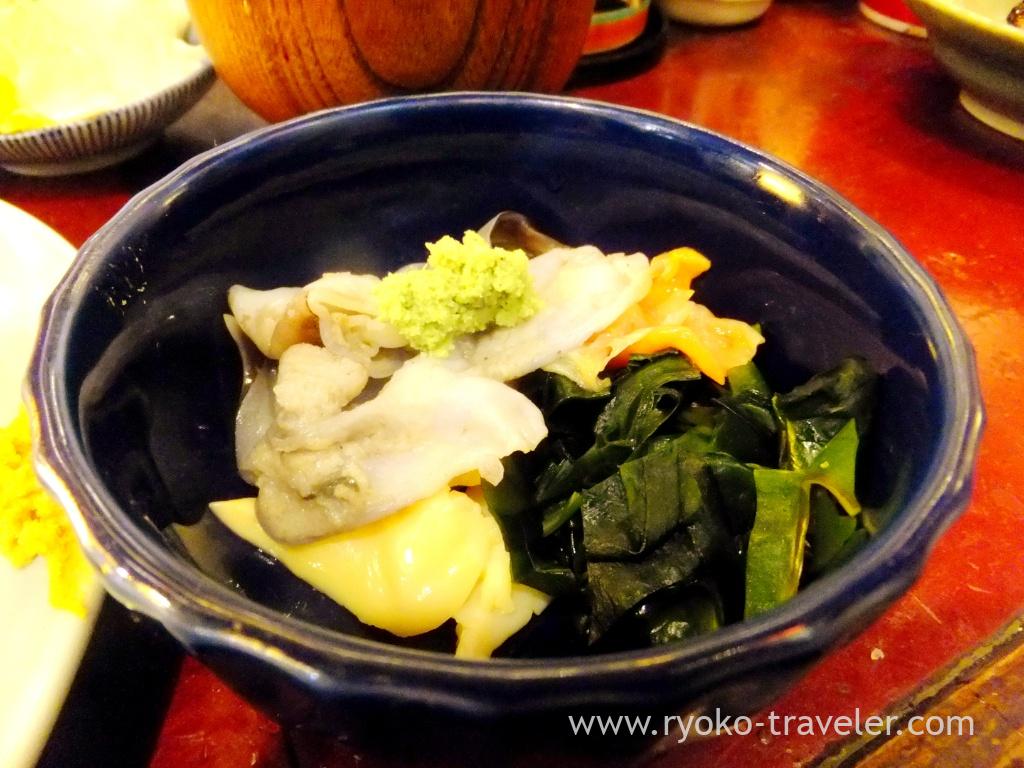 Well, this was my target that day. Chicken's liver yakitori. I love liver best in all part of yakitori !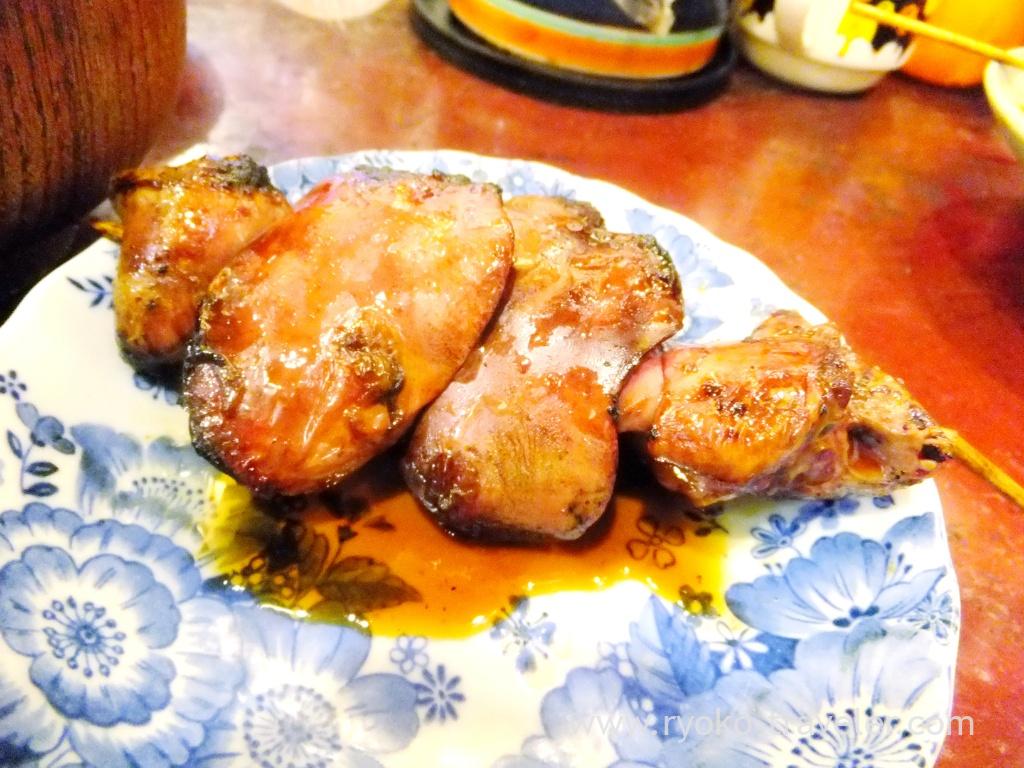 I had wanted to put Yonehana's liver yakitori on the rice ! It's liver yakitori bowl ! My dream came true. The rice was covered with only three pieces of meat ! Especially, the piece this side is huge !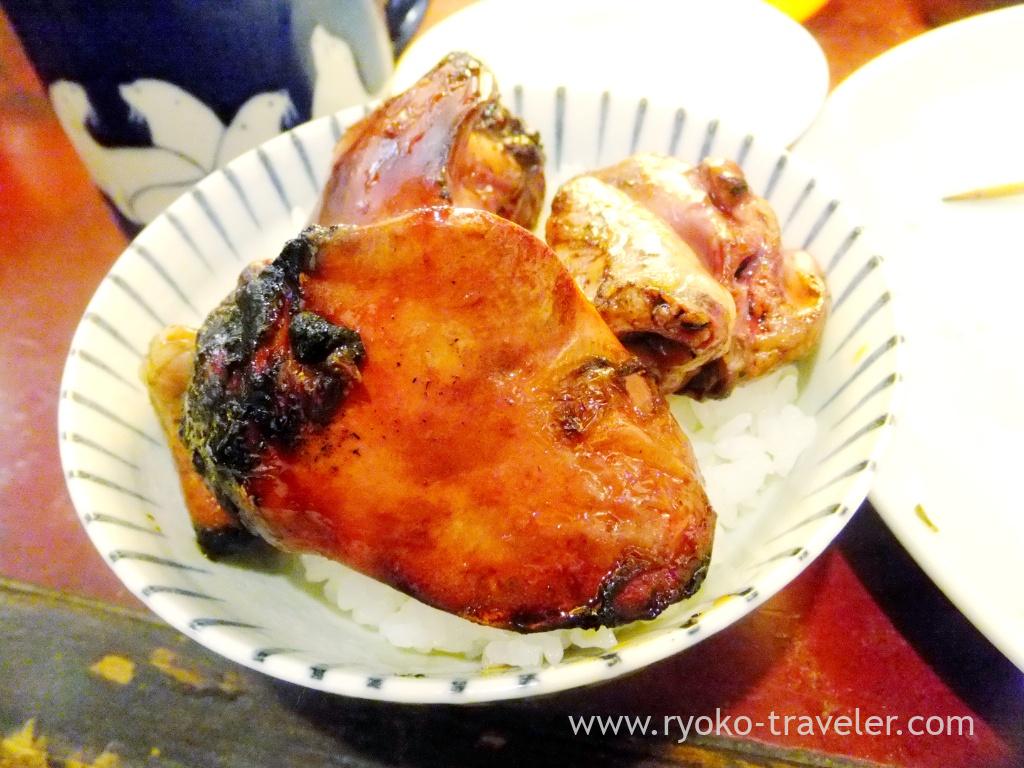 And oden. You may won't be able to understand from this picture, all ingredients were really big 😛 I had nutritious and healthy breakfast !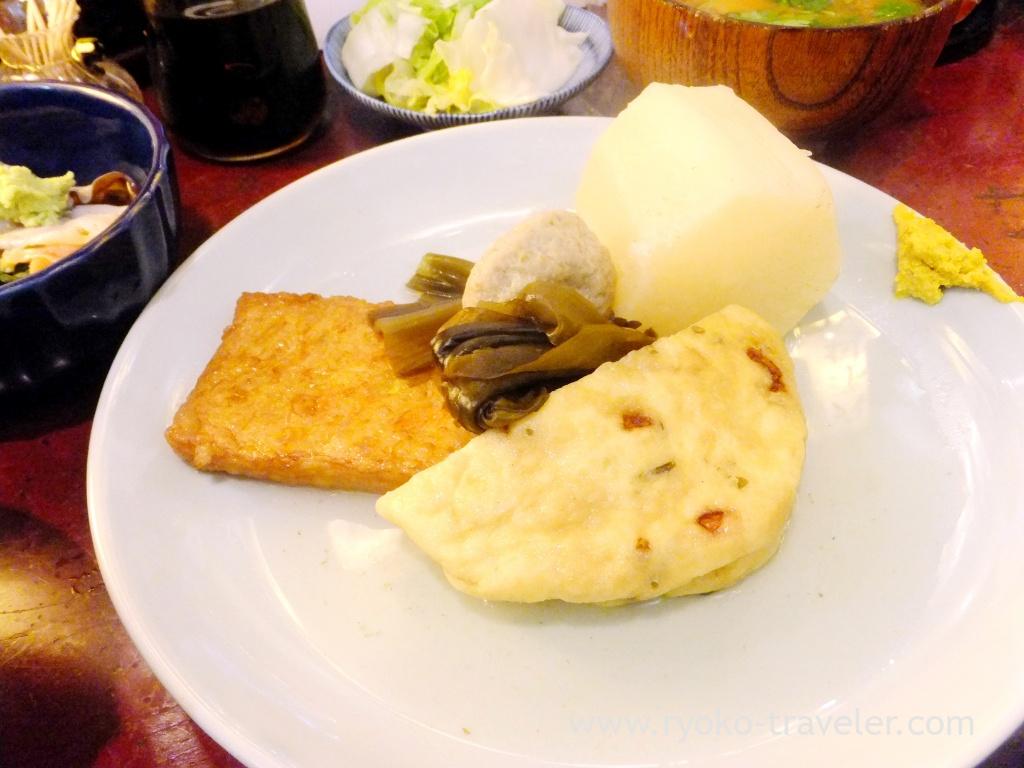 About

Name Yonehana (米花)
Open Morning through noon
Reservation Unavailable
Credit card Unavailable

Google Map (Current location in Toyosu Market)