About nine months have passed since I ate deep fried sweetfish at Tonkatsu Yachiyo (とんかつ八千代) last time. And ! This season has set in again ! Sweetfish is ayu in Japanese. It's my delight !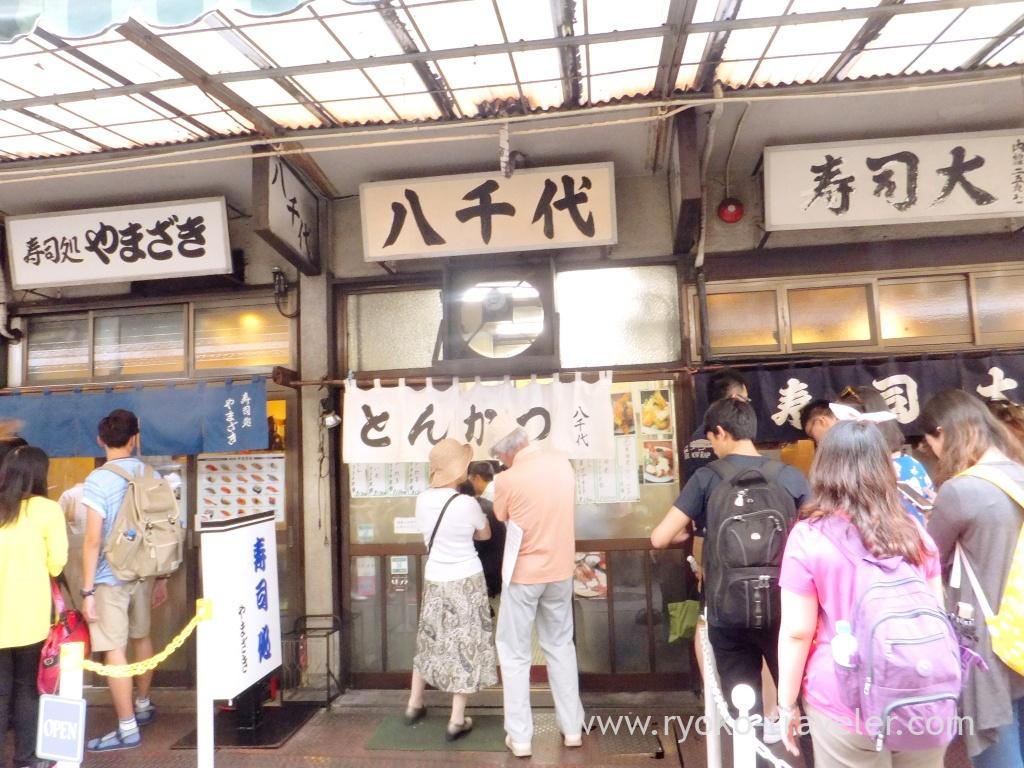 I don't visit Yachiyo so frequently because their deep fried foods are too fatty for my early breakfast. So, 9 months have passed since I visited there last.
"Deep fried sweetfish (1000 yen)" on the menu have two sweetfishes. But they accept order of one sweetfish with 600 yen. So, I ordered one sweetfish.
This was my breakfast that day. Deep fried scallop set plus one deep fried sweetfish.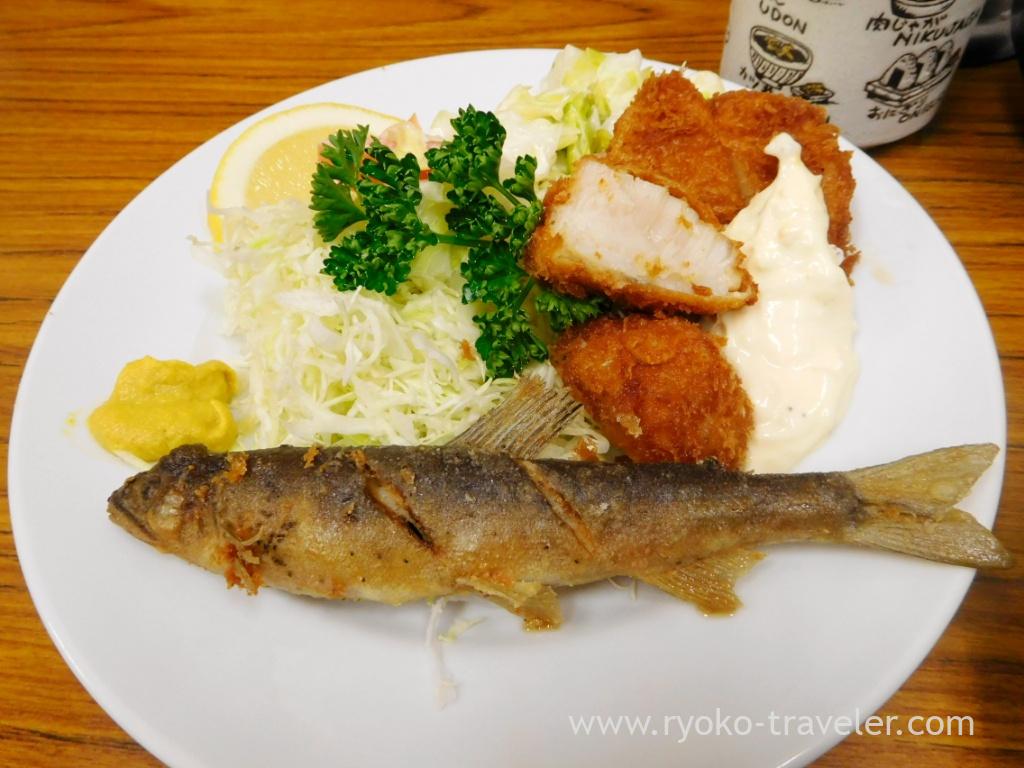 The deep fried scallops set have miso soup and pickled vegetables.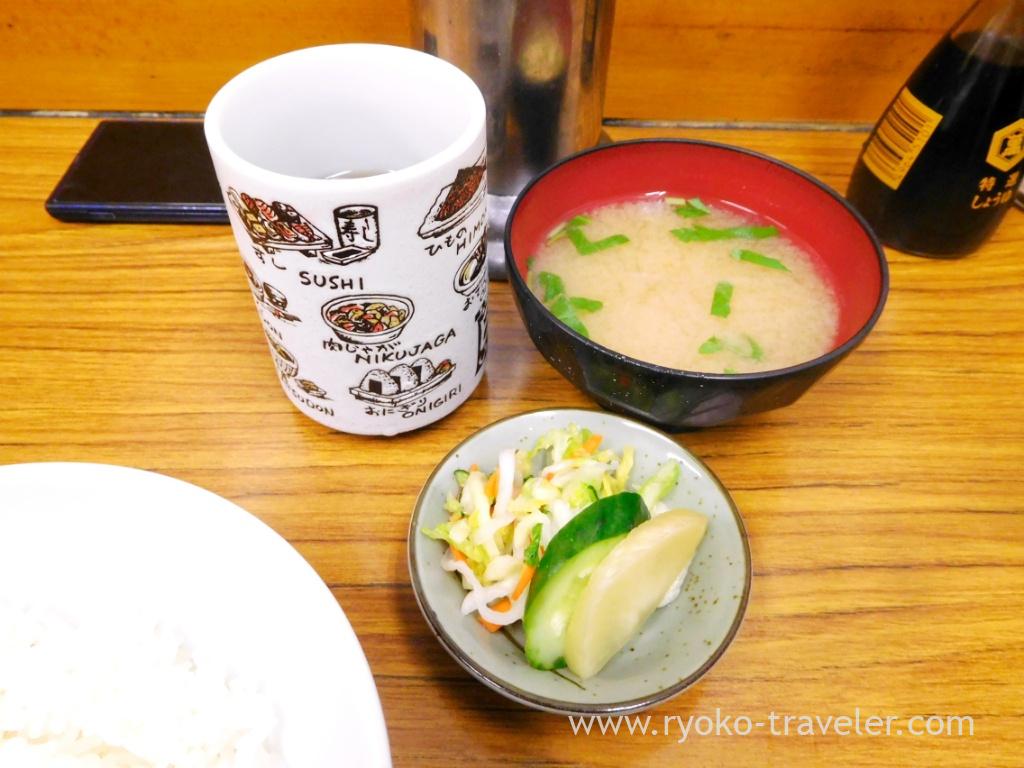 My longing sweetfish. Long time no see ! I eat grilled sweetfish with salt so frequently at home. But we can't cook deep fried one at home. So, it's precious opportunity to eat it.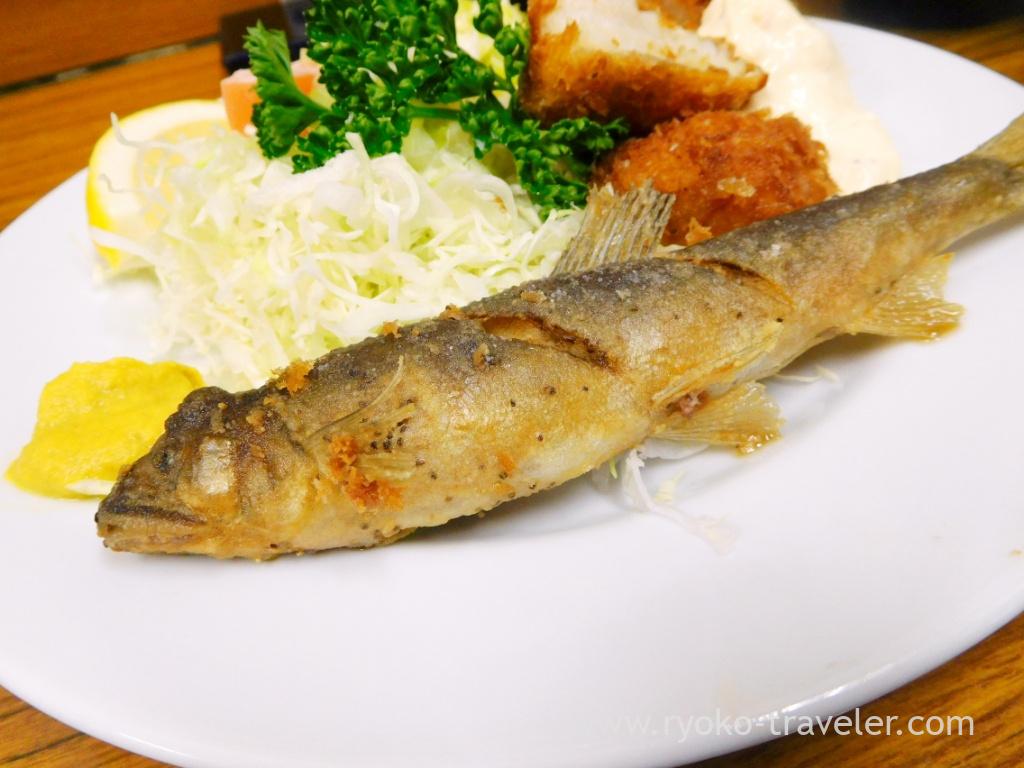 Deep fried scallops were delicious as usual. But I think people don't satisfied with this set regarding its quantity. Only two scallops !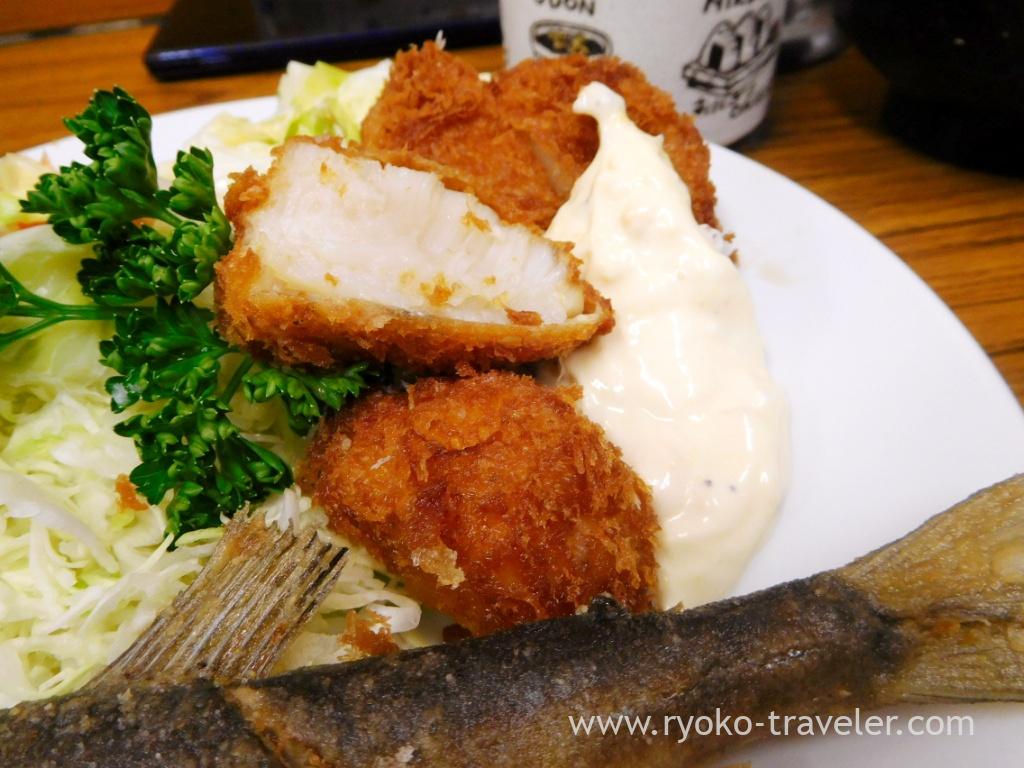 Of course, not only the scallops set but also I ate deep fried sweetfish. So, my stomach got full. So, I recommend C set having deep fried scallop, horse mackerel and shrimp all the same.
About

Name Tonkatsu Yachiyo (とんかつ八千代)
Open Morning through noon
Reservation Unavailable
Credit card Unavailable
URL Instagram

Google Map (Current location in Toyosu Market)