I visited Tonkatsu Yachiyo (とんかつ八千代) one and a half years absence.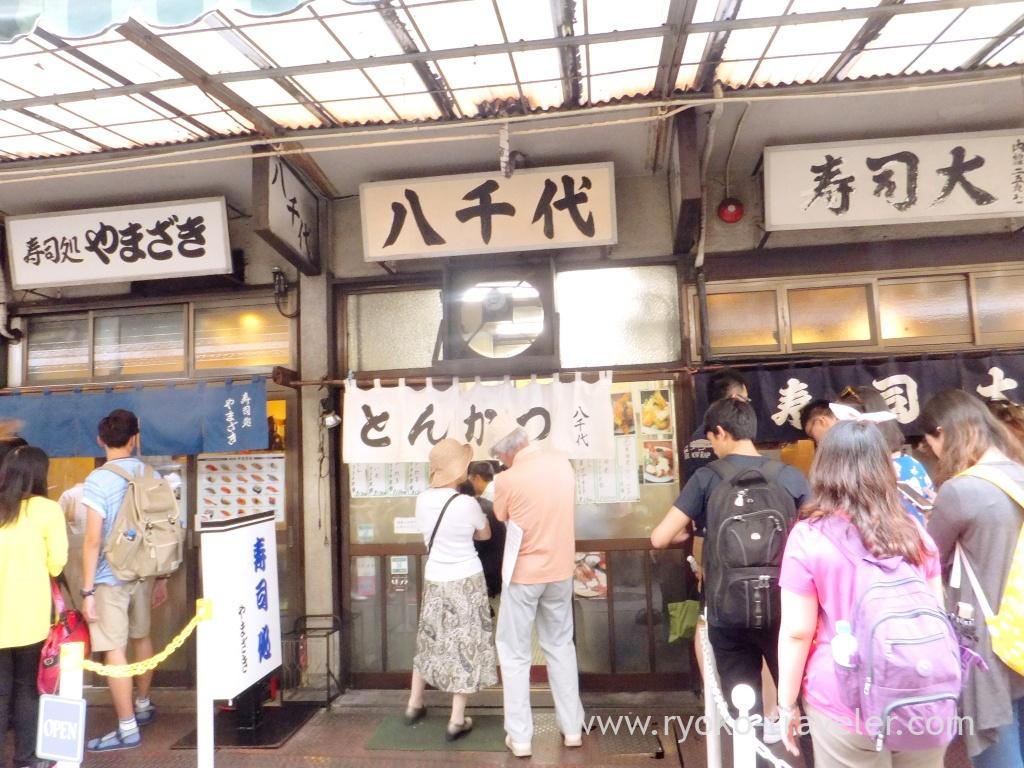 I rarely eat such a gorgeous breakfast that cost around 2000 yen before work. It's special morning :p I ordered a C set and one portion of deep fried ayu.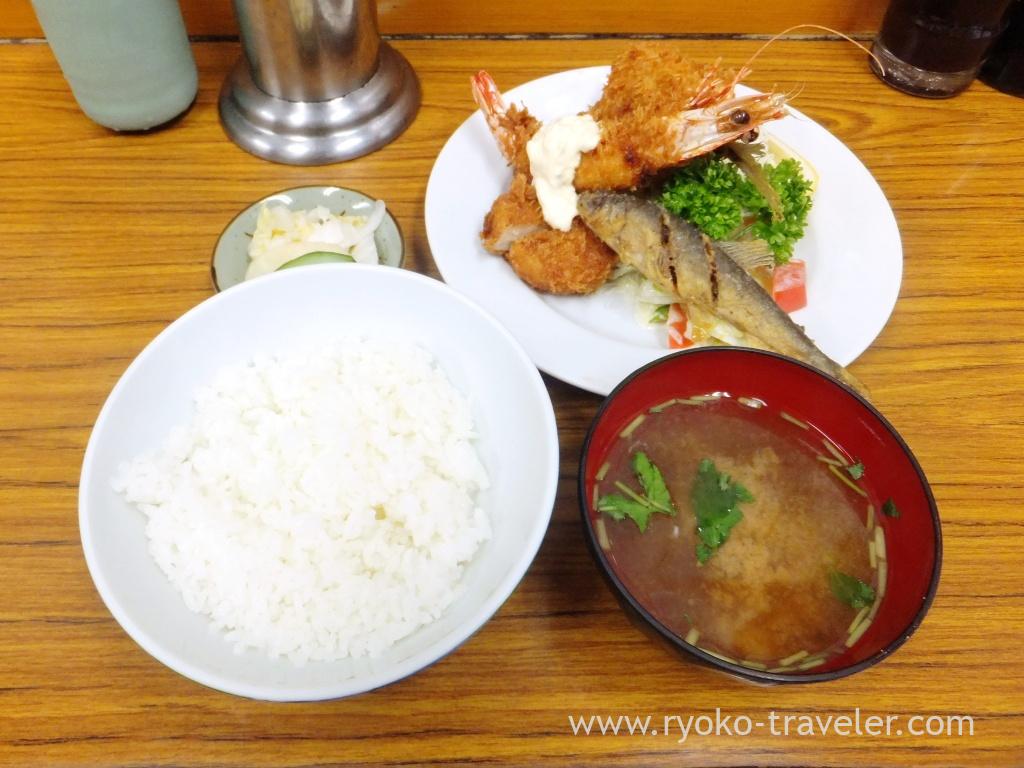 C set have deep fried kurumaebi (kuruma prawn), scallop and horse mackerel. The shop says C set is valuable set because it have three popular deep fried foods at inexpensive price. Everything is my delight on the dish !!!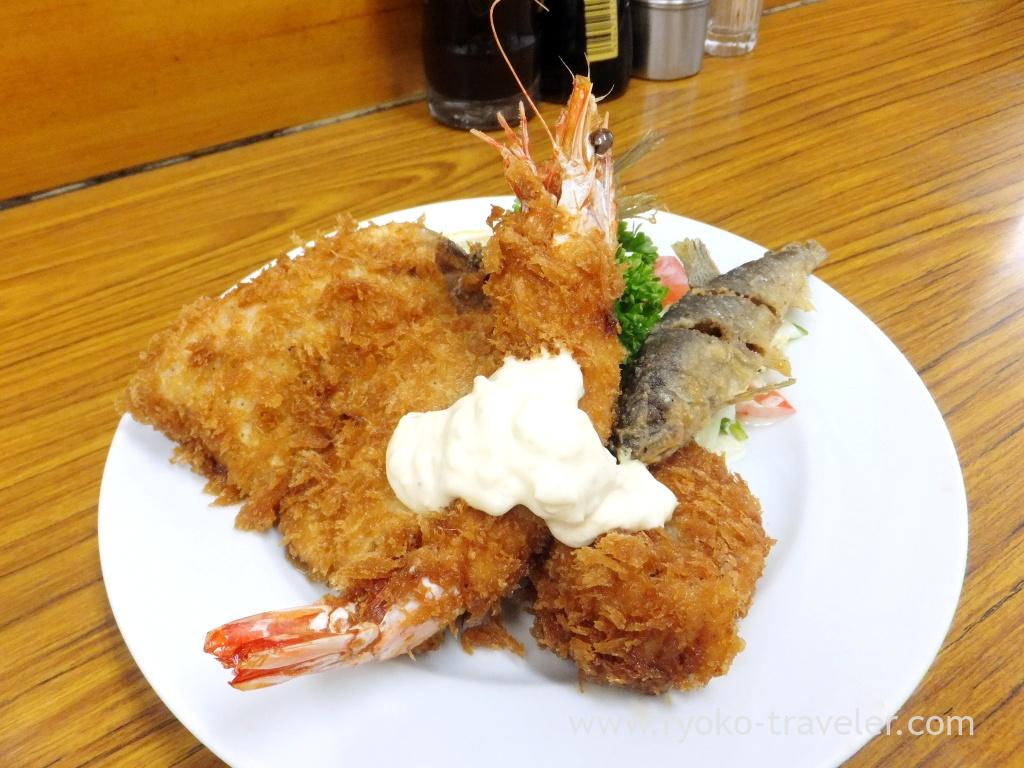 Kuruma prawn. If you don't mind, you can eat everything. But you should eat it from its tail because its sharp head hurt your throat if you eat it from its head.
The section of the scallop. Medium rare. Sweet. Awesome 🙂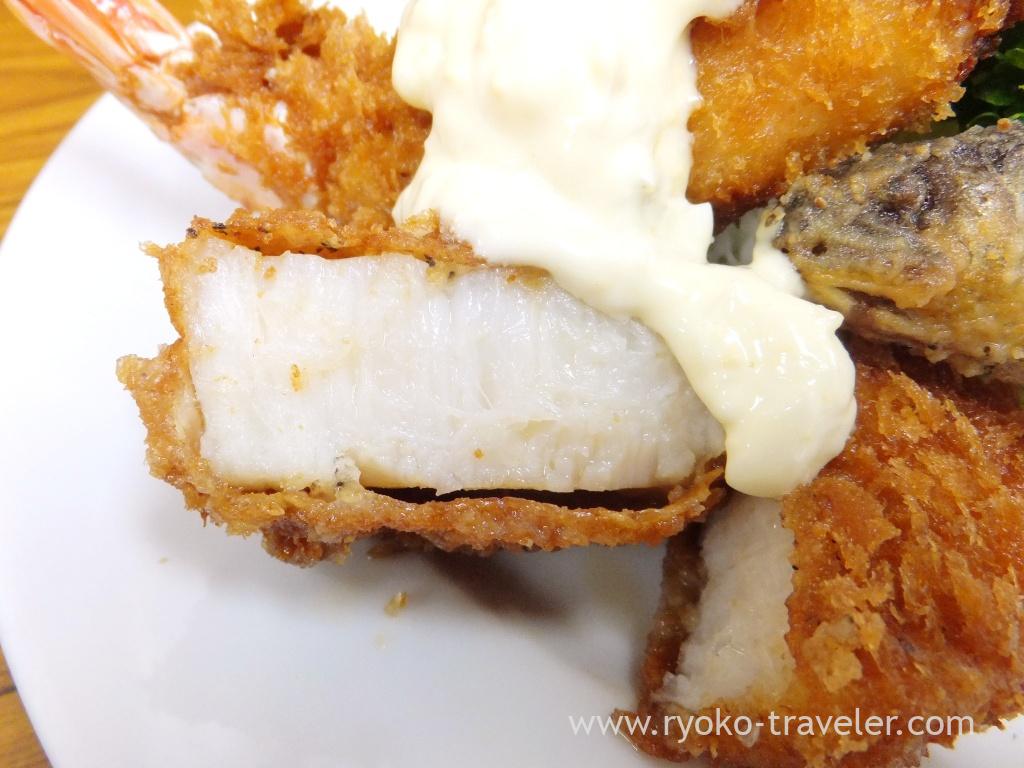 Now is the best season of ayu. Ayu is sweetfish in English. But I know it's common fish except Eastern Asia. This is my delight. But the season will be end soon. It can be eaten everything. Of course, its head and tail, too. I ate it from its tail, too. But it is because its bitter head is my delight.
Four years have passed since I ate this deep fried sweetfish at Yachiyo last. They don't serve it every season and they serve it temporarily. So, I was really glad that I could eat it after four years intervals !
About

Name Tonkatsu Yachiyo (とんかつ八千代)
Open Morning through noon
Reservation Unavailable
Credit card Unavailable
URL Instagram

Google Map (Current location in Toyosu Market)