When I walked around Ximending in Taipei, I felt like eating something light meal as dinner and I dropped in at this shop, Ximen Jin Feng (西門金峰魯肉飯 / 西門金鋒魯肉飯).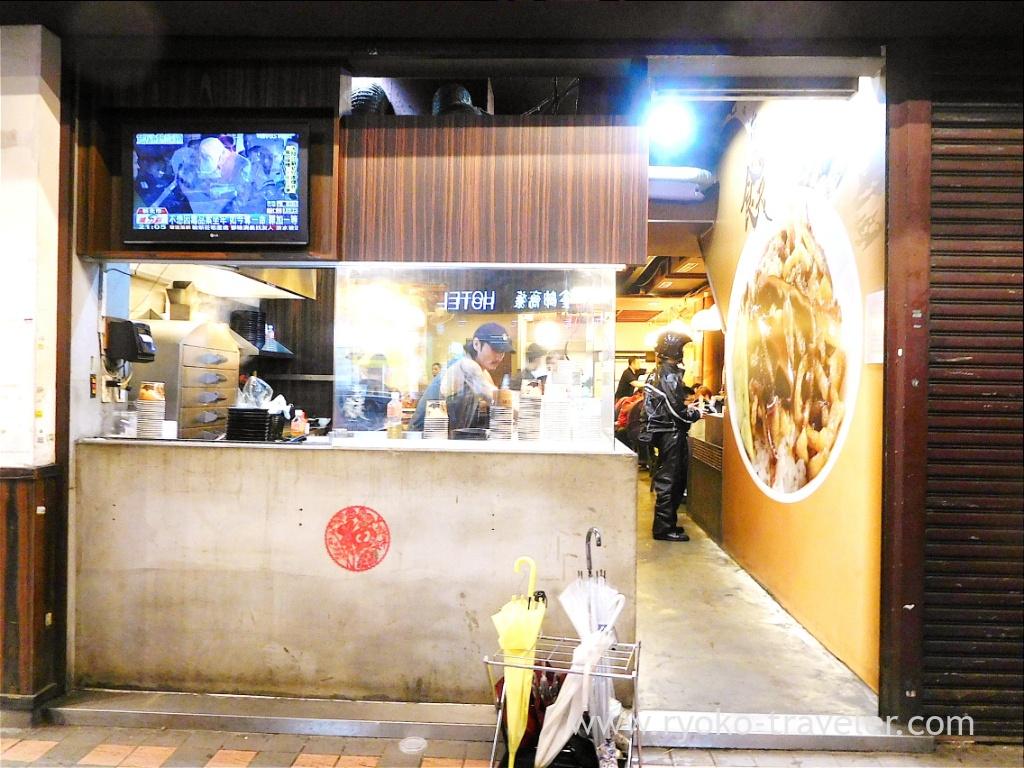 As its name having "魯肉飯", they are braised pork rice bowl shop. I heard this is a branch of Jing feng close to Chiang Kai Shek Memorial Hall. Their kitchen is faced on the large street. So many people stop in front of the shop.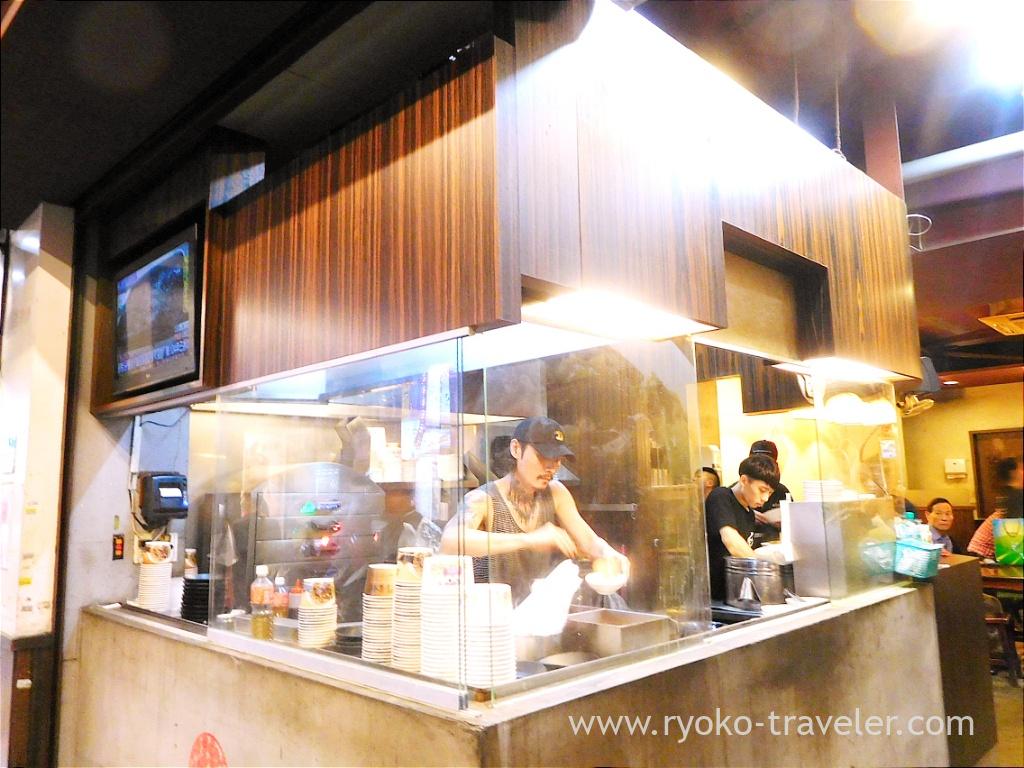 Speaking of Ximending, it's a town of young people. So, the interior of the shop is cool. It's like cafe. It's differ from the head shop, "金峰魯肉飯".

But their order system is as same as the head shop. The staff took me to the seat and handed the order sheet to me. So, I wrote what to eat, and handed back to him. Because I got to there around 9 p.m., there were many vacant seats, but we have to share table during busy hour.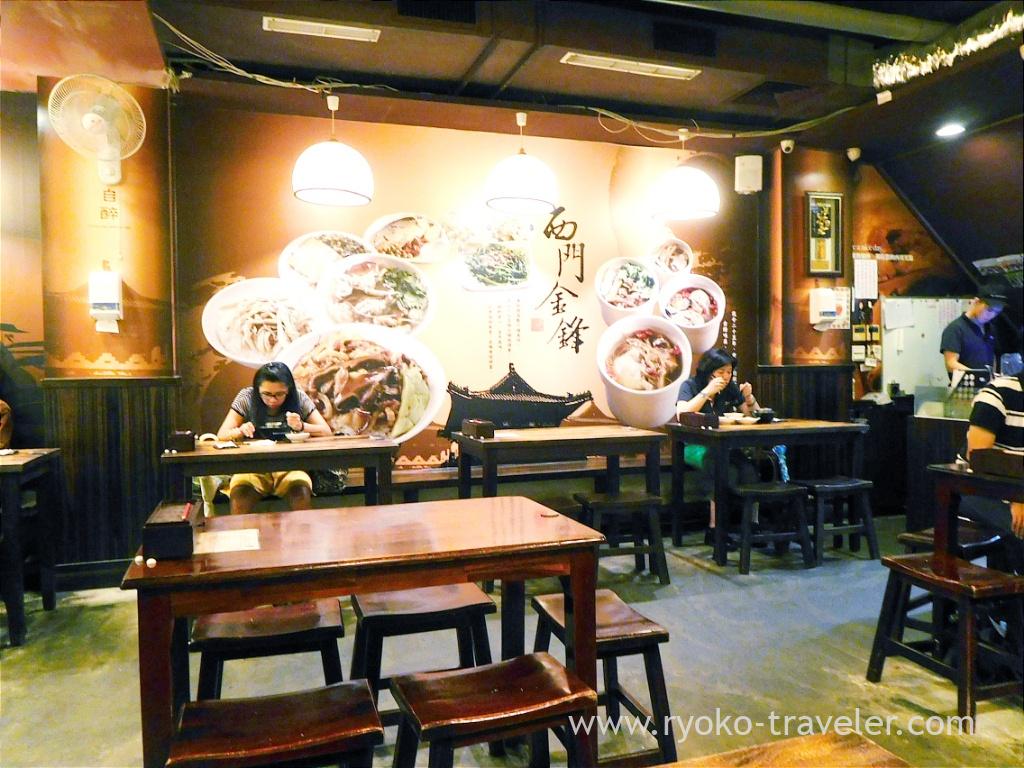 This is the order sheet.  You need to write on the sheet.  Don't forget to write your table number at the upper right "卓號". I usually forget to write it :p They serve foods as same as that the head shop serve. I heard there's English and Japanese menu, too. If you ask to staffs, they hand menu to you. Pig's brain soup attracts me, but I don't have the courage…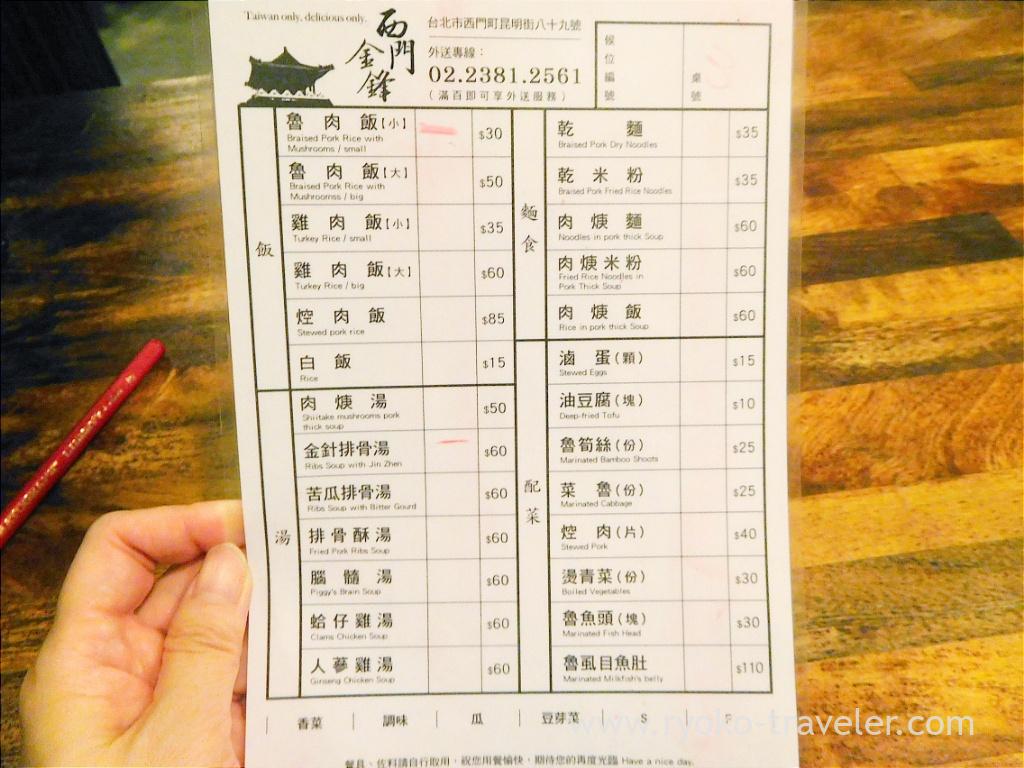 Many shops don't serve set meals in Taiwan. But it's good because I can order as many as I can eat up. Mostly set meals are too much for me… of course in Japan, too 🙁
So, I ordered just them. Braised pork rice and soup.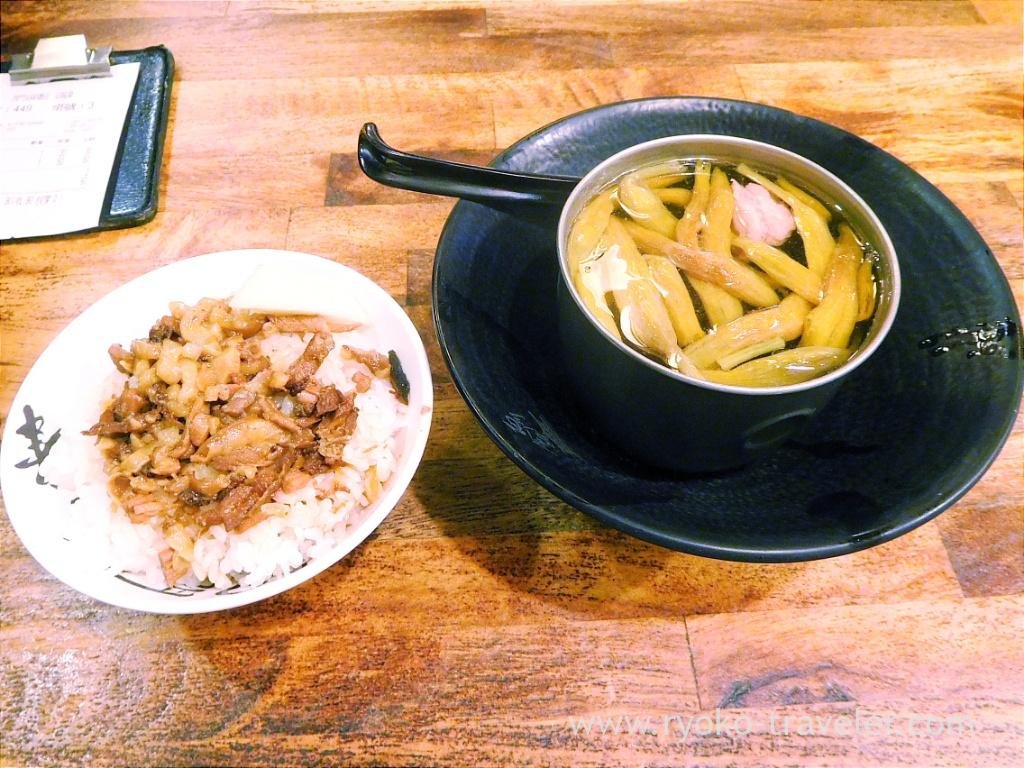 This is their specialty. Braised pork rice. Large portion is 50 TWD.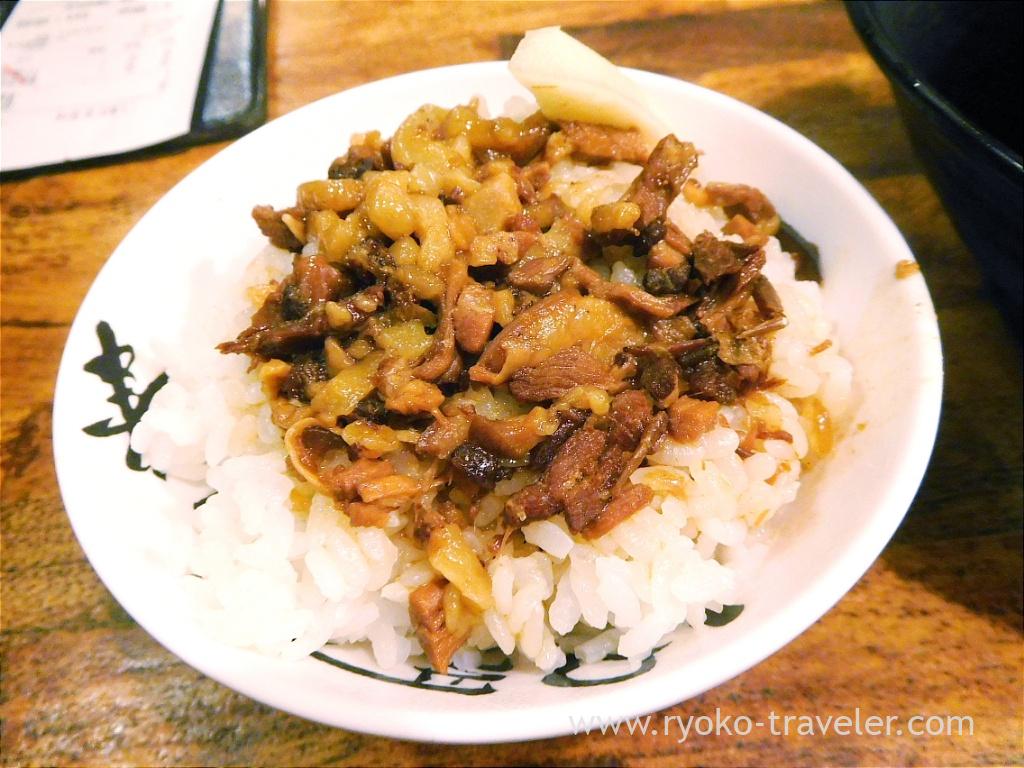 Much braised pork on the rice. Of course the broth, too.
I was dissatisfied with the amount of braised pork when I ate at the head shop…

The seasoning was good, too. Their braised pork have mushrooms. So, it had the flavor of mushroom. Delicious. I felt stronger flavor of star anis. I like it far better than what I ate at the head shop.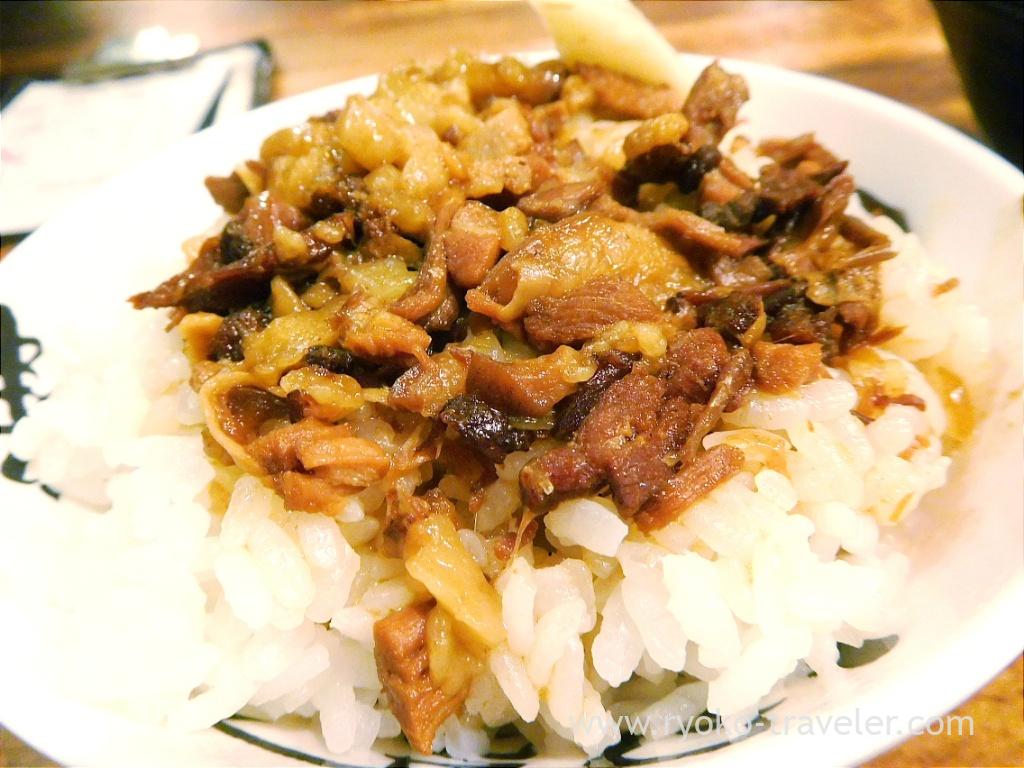 This is Pork ribs soup with Zhen Jin. Zhen Jin (Hemerocallis fulva) is grown around China, Korea and Japan. It is called 金針 (Jin zhen cai) in Chinese. So much Hemerocallis fulva in it. The texture was good. It is a kind of Chinese medicine. So, I got warmer.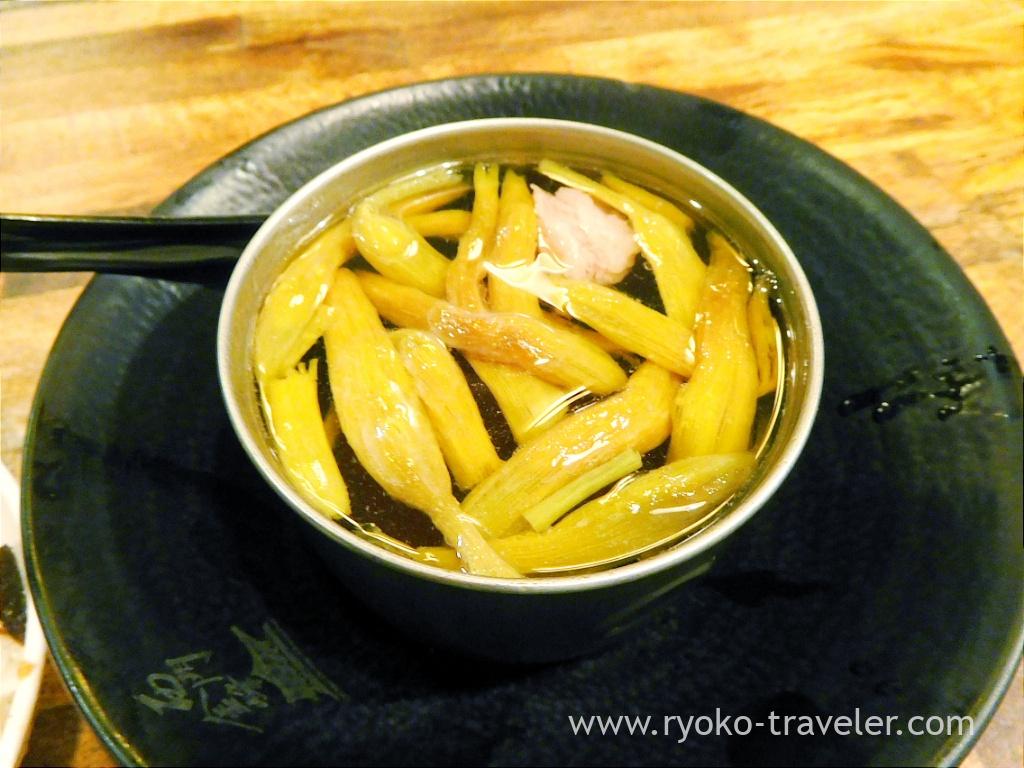 It had more pork rib than expected in the soup. The soup was seasoned lightly. Much ingredients. I think it's not soup. It's meal in the soup !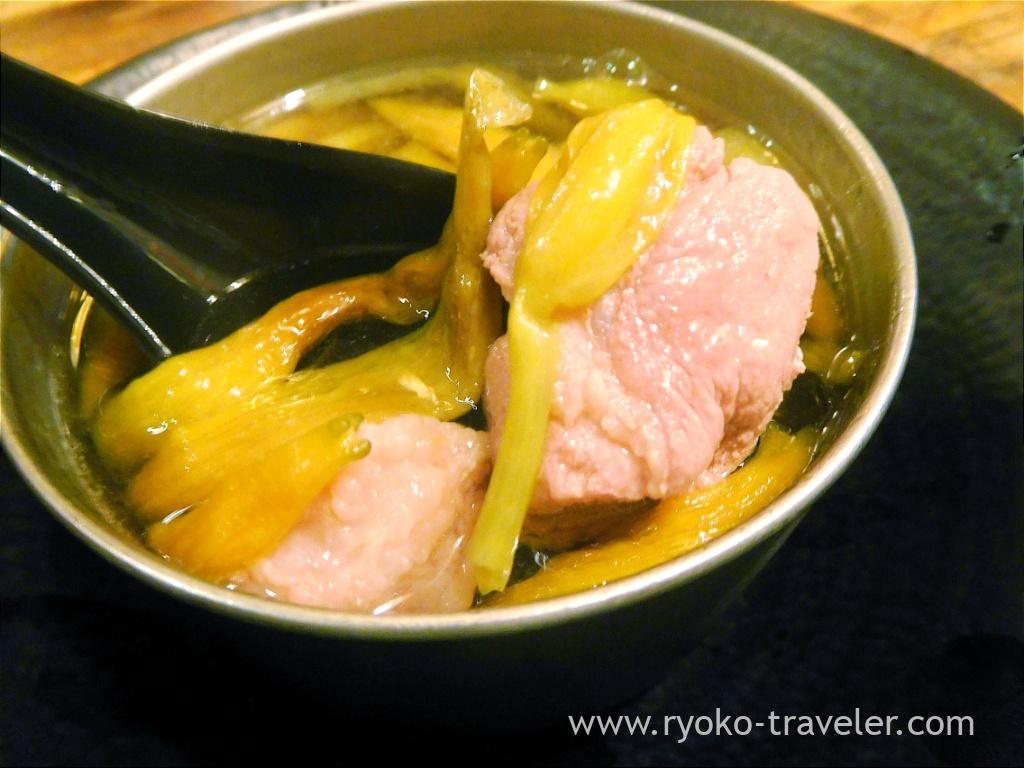 About

Name Ximen Jin Feng (西門金峰魯肉飯)
Open Day through night
Reservation Unavailable
Credit card Unavailable

Google Map