After a long walk from the panino shop, finally Vatican city appears in my sight. This is St. Peter's Square !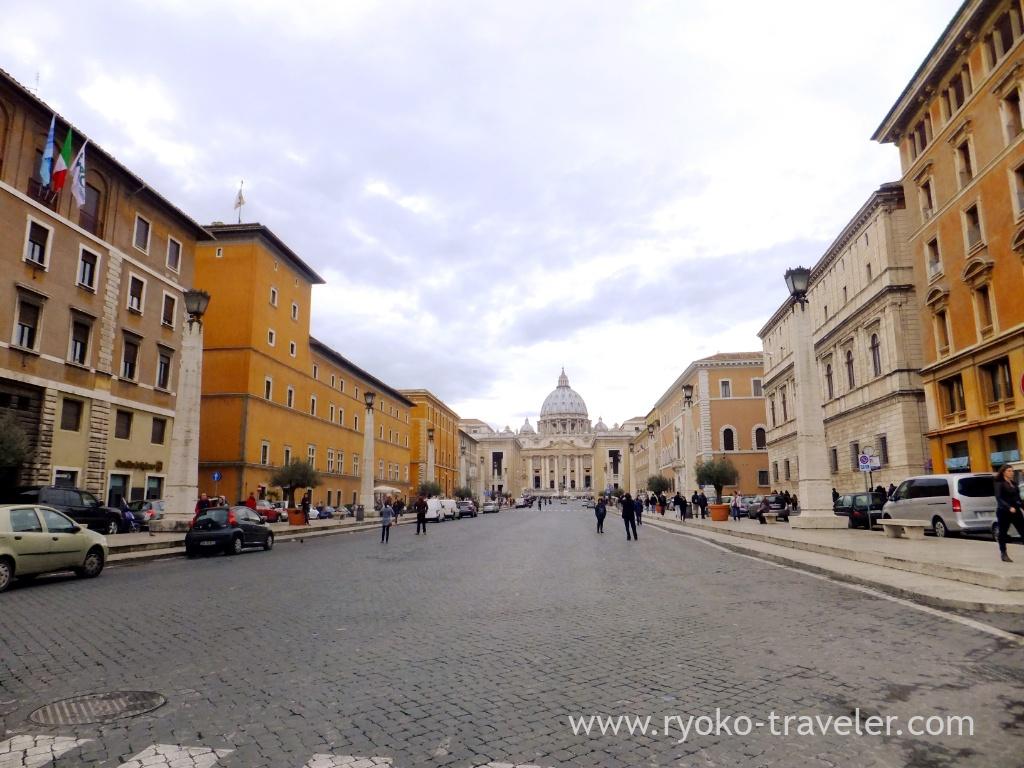 I was so impressed by finally visitting this area and went close to there. But to my great regret, there were already long long line for entering St. Peter's Basilica ! I recollected that our tour conductor said to us that we should go Vatican city at first. The time was already 2:00 p.m. Oh my !

Anyway, I stood in the line and after 30 minutes or so, I found that I need about more five hours to enter the architecture ! As long as Sushidai waiting time. OK I'll wait five hours if I have time. But I didn't have such a long time ! The time was past 2:30 p.m. Our appointment time was 9:00 p.m. ! I gave up entering St.Peter's Basilica. But I enjoyed from outside 🙂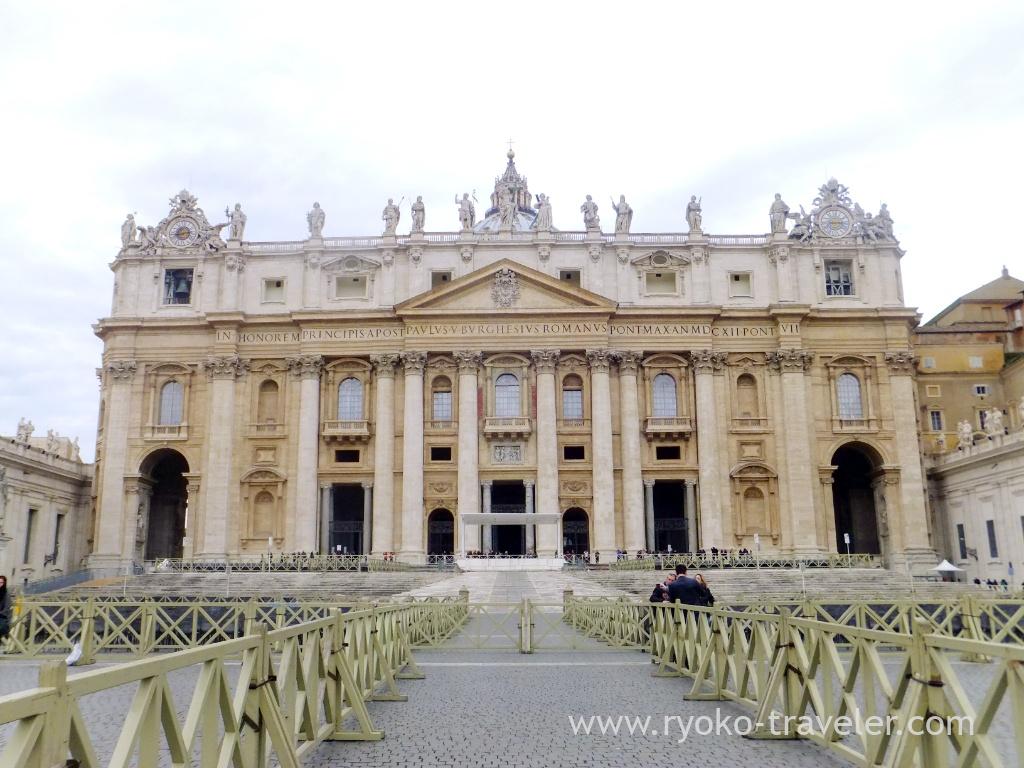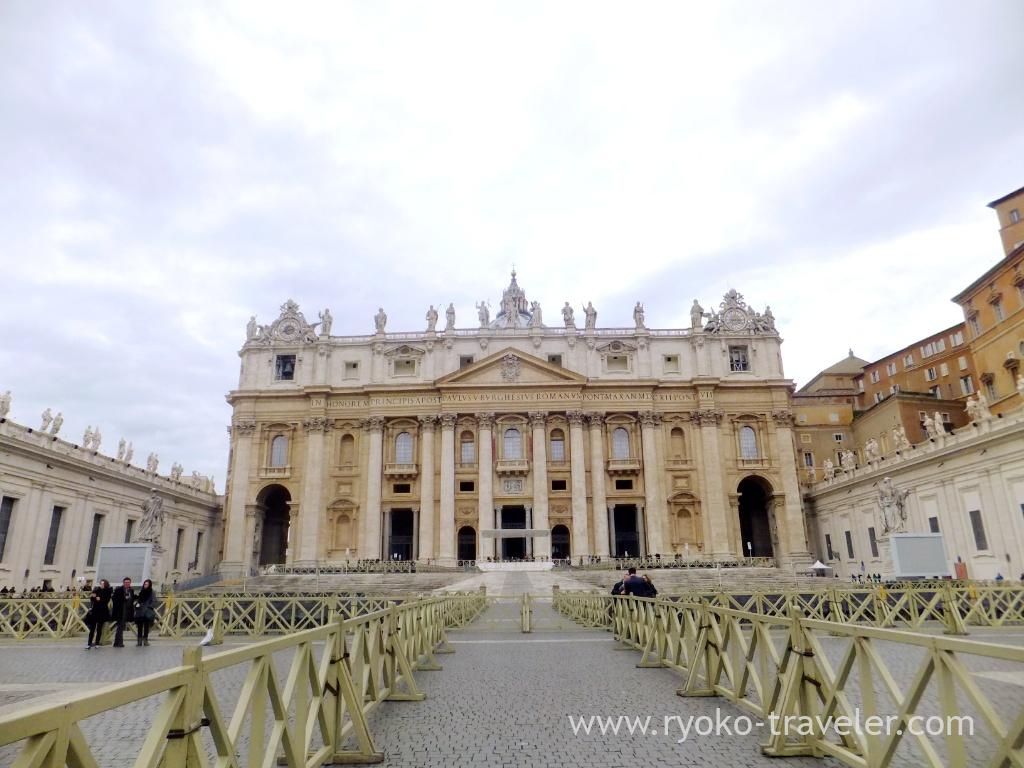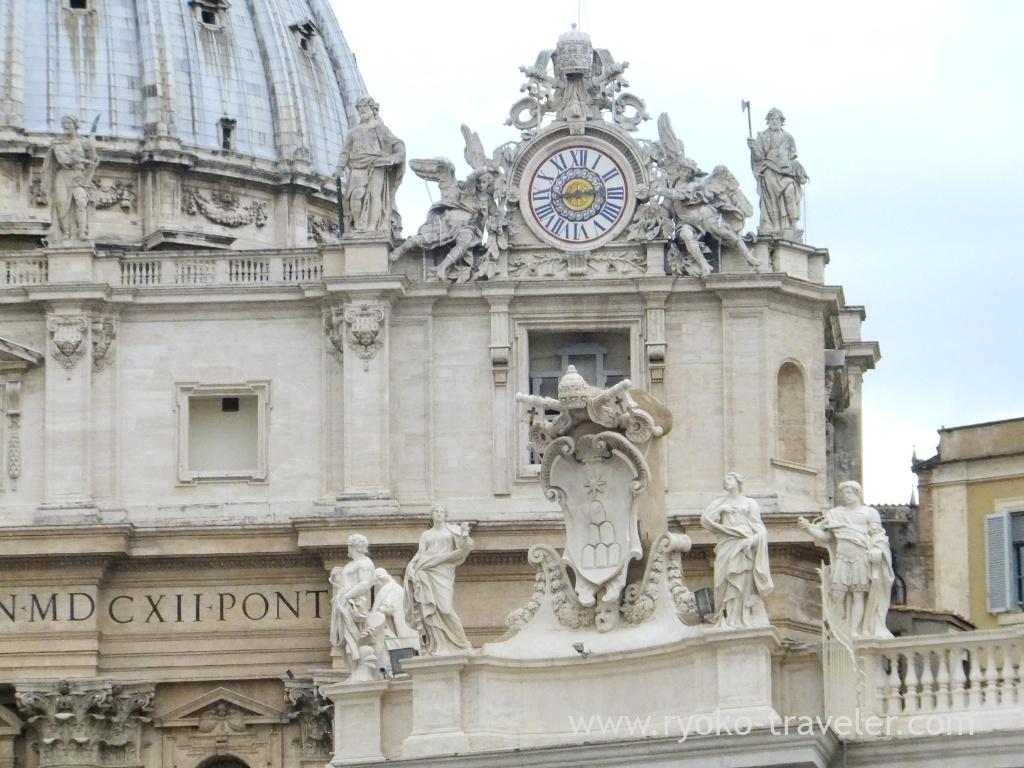 What's ?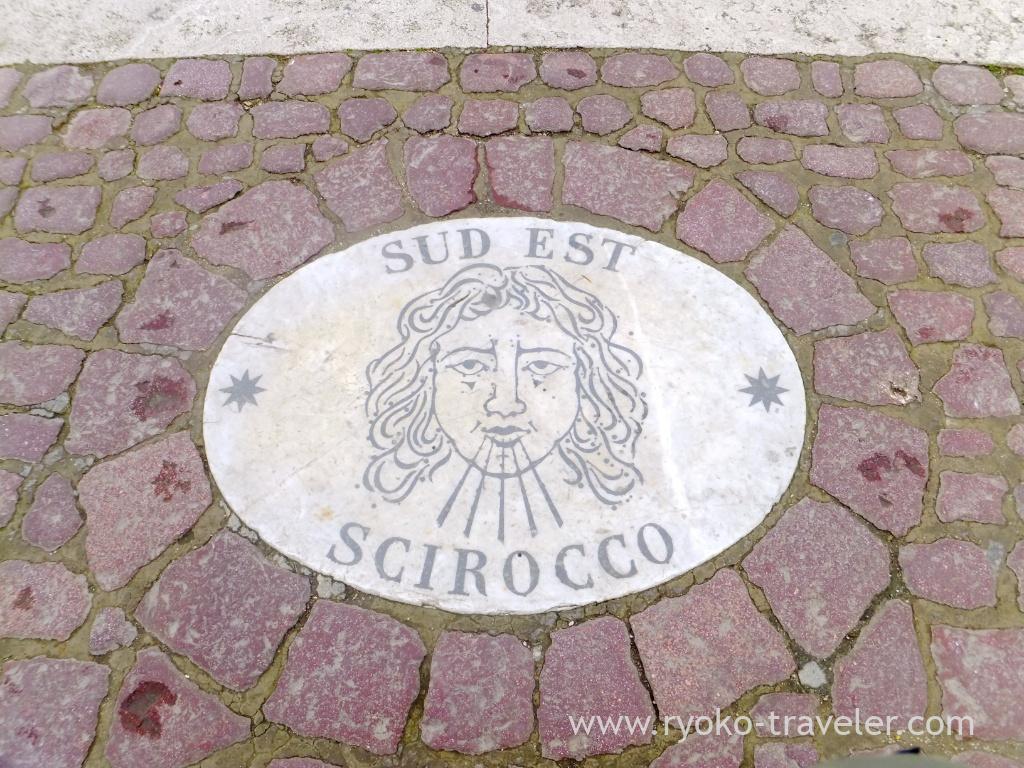 Then I dropped in at Castel Sant'Angelo. I Intended to see is appearance only.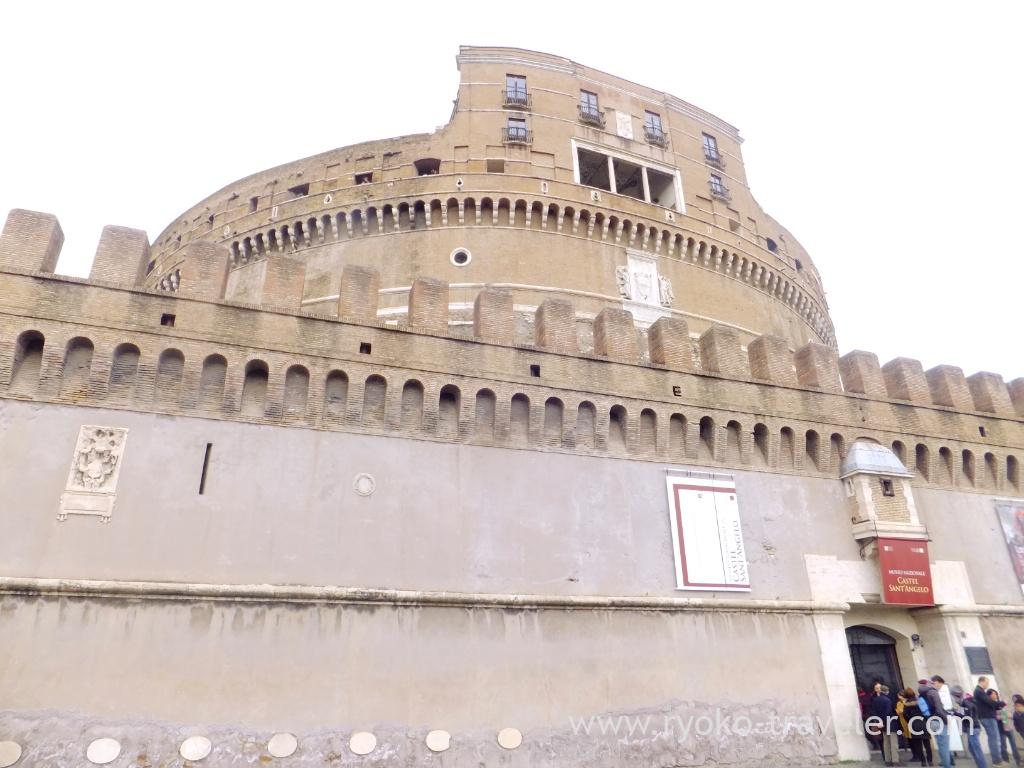 But I felt like seeing inside of this castle because I couldn't enter St. Peter's Basilica. "I don't see anything yet !"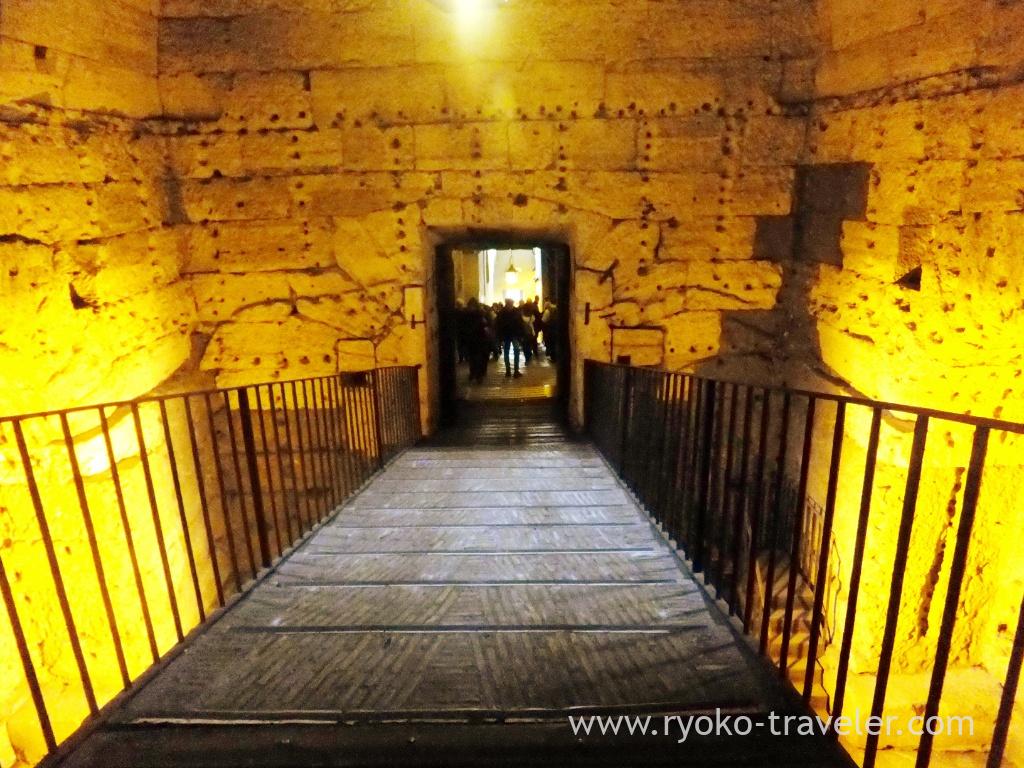 This castle was much larger than expected and after a while I felt sorry for entering the castle. The castle itself was great but I need a whole day to see it and around the castle.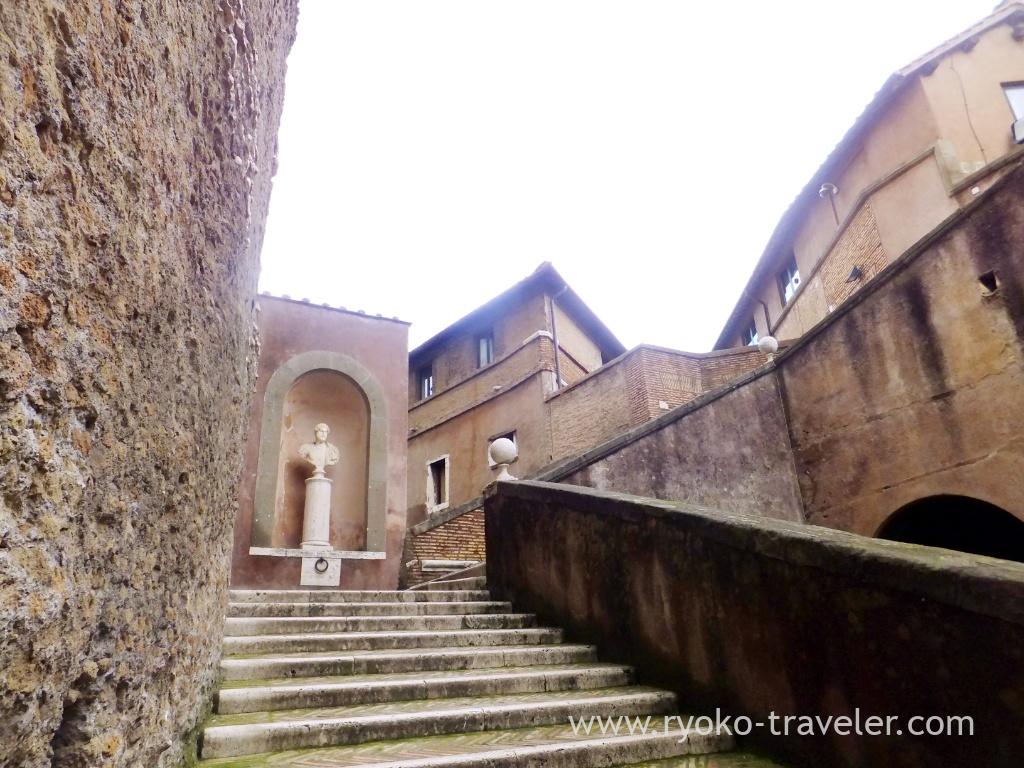 View from the third floor. Fine view ! But I gave up going to the top floor because I had no time any more. After that, I went down to the exit. There is also cafe and you can see this view with coffee and cake.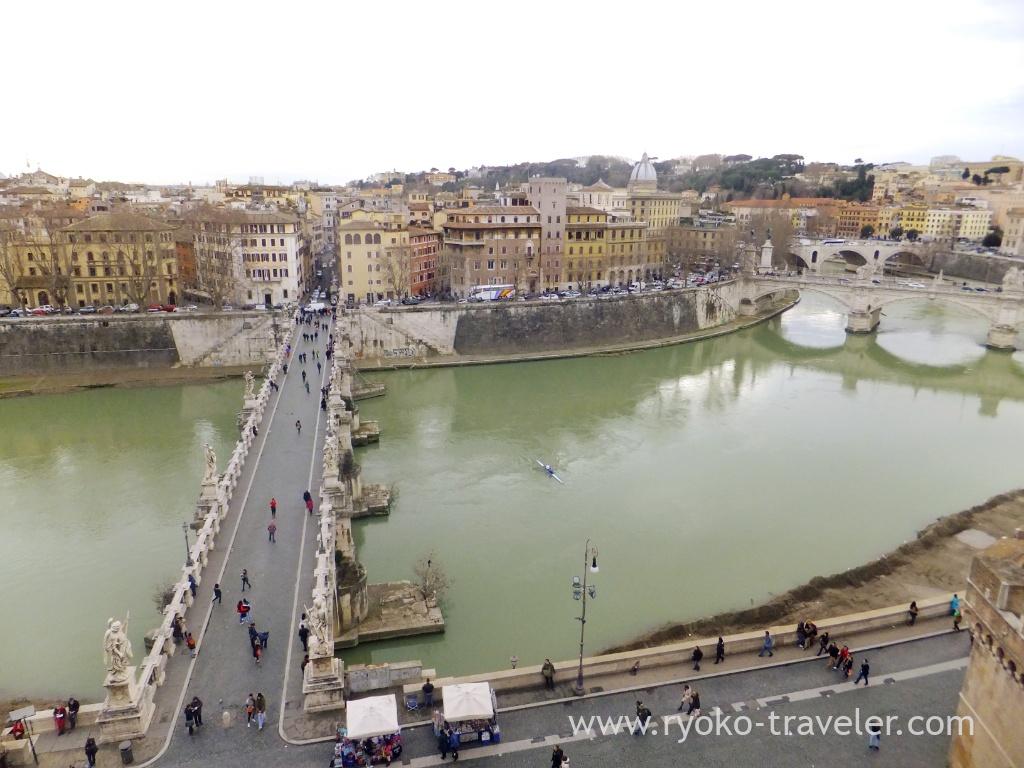 Before going back to the center of Rome, I dropped by Ponte Sant'Angelo that I could see from Sant'Angelo.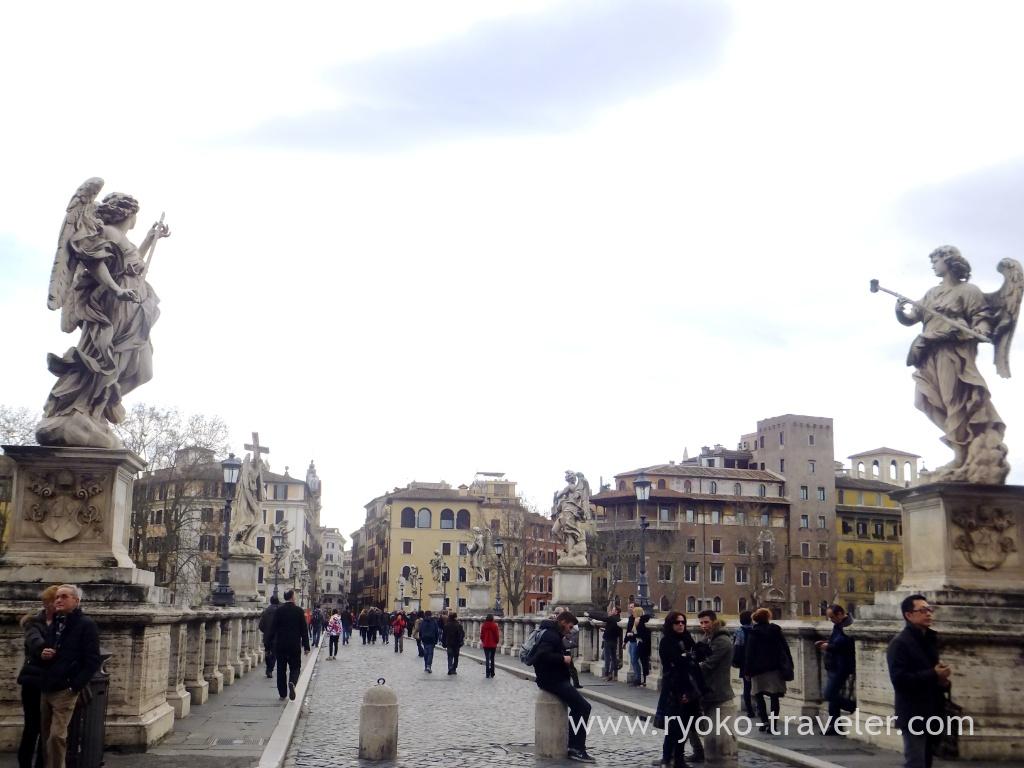 Nice view. I wanted to see the view more.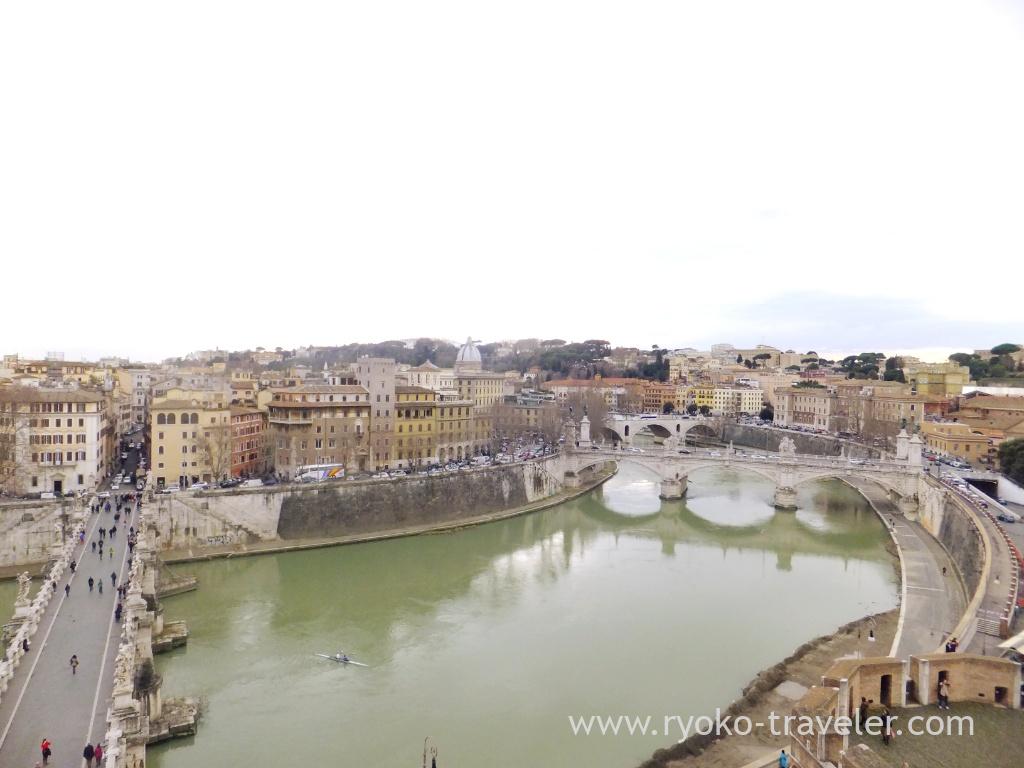 After that I went back to center of Rome and did some shopping. I was really surprised at Italy because Italy have so much sightseeing spots, delicious foods and shops. I need more time and decided to go there again soon to know much more about Italy 🙂