I'm really looking forward to welcoming this season every year. The reason is that precious fishes appear on the market during early summer only. I went to Tenfusa (天房) to eat the fish.
The fish is chiayu ! Chiayu is young sweet fish. Long time no see ! Tenfusa serve chiayu as tempura. It cost me 250 yen per one. I ordered two fishes. I think it is current price, so the price might be changeable.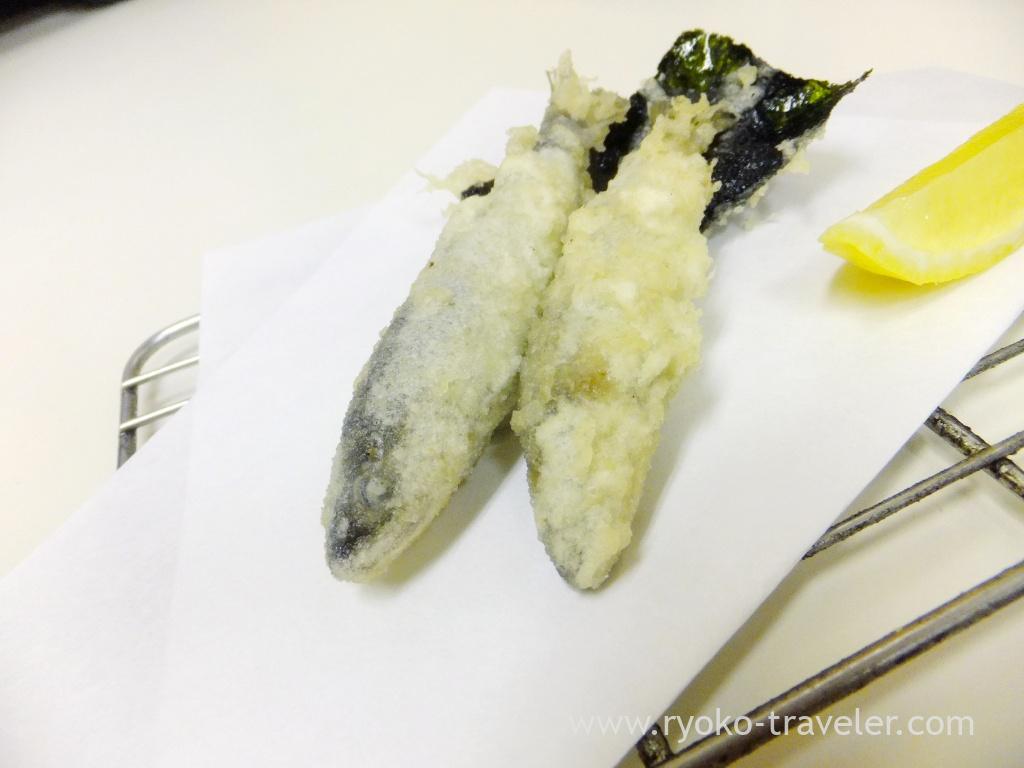 Needless to say, it's delicious. It is tiny and I can eat it in one bite. But this meat was sweet as its name and its innards were bitter a bit. I love its bitterness. So, I eat it in three bites with care.
Tenfusa serve good tuna sashimi, too. So, I ordered tuna sashimi set, too. This was the first time to come here since the consumption tax rose. They serve tuna set at the same price as before. 1000 yen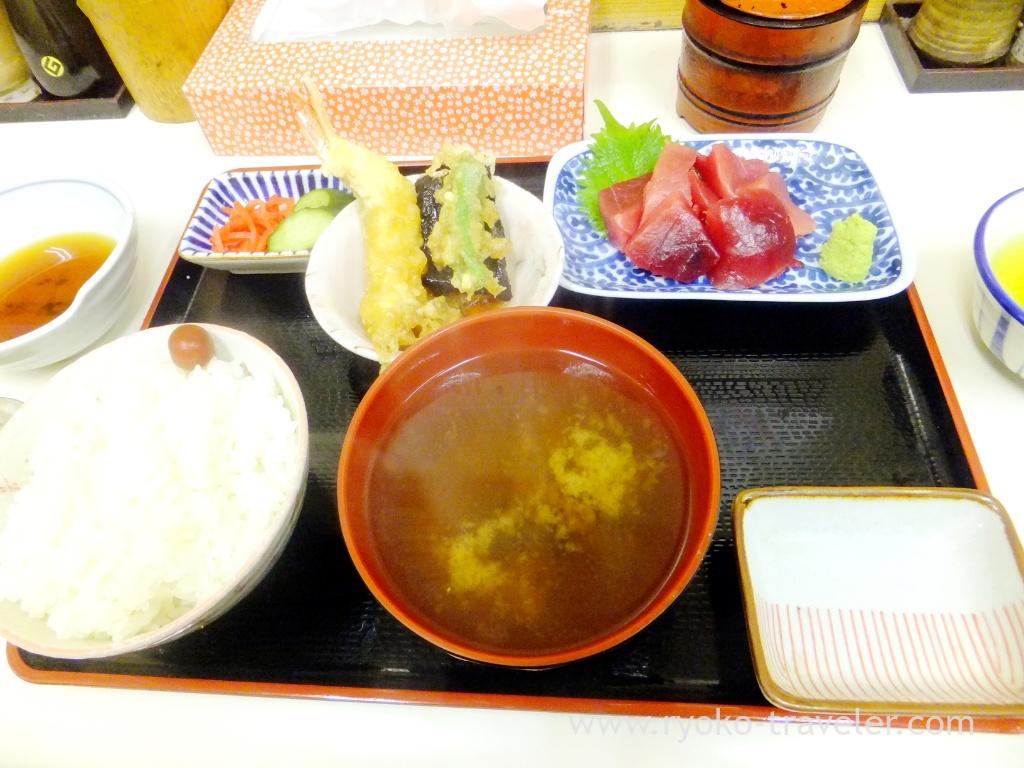 But the amount of tuna decreased. Still it was good as usual. As you see, so fresh tuna. Shining !
Also tuna set have some tempura in the small dish. Shrimp, laver and  sweet green pepper.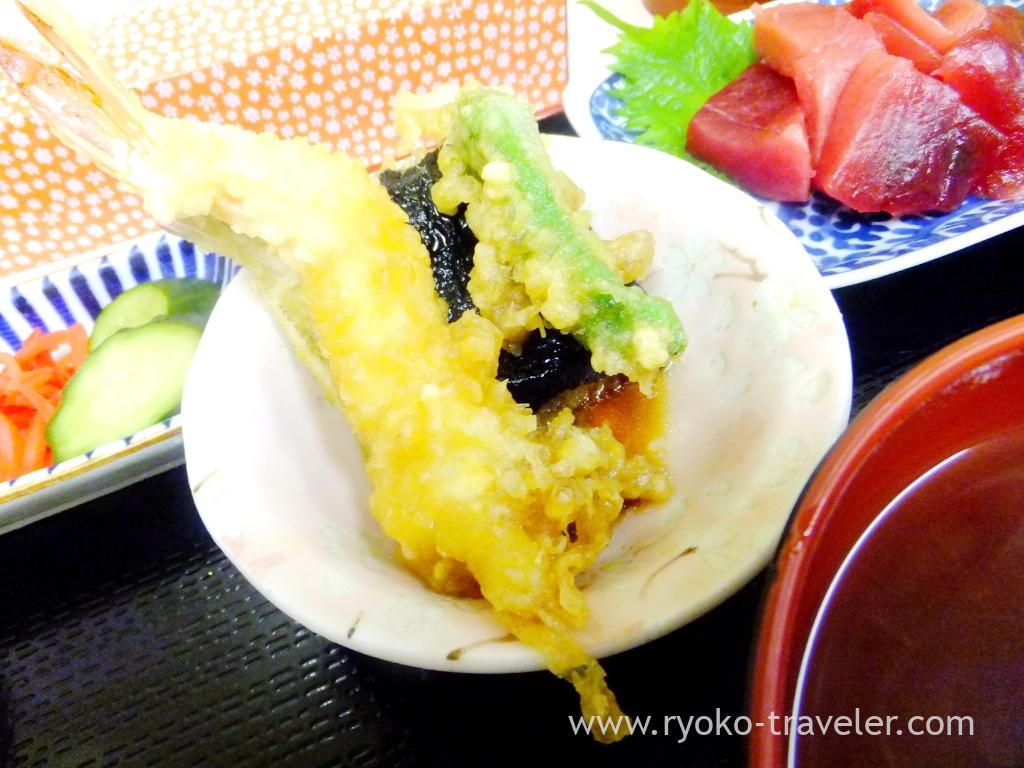 Miso soup had shijimi clam. I love shijimi.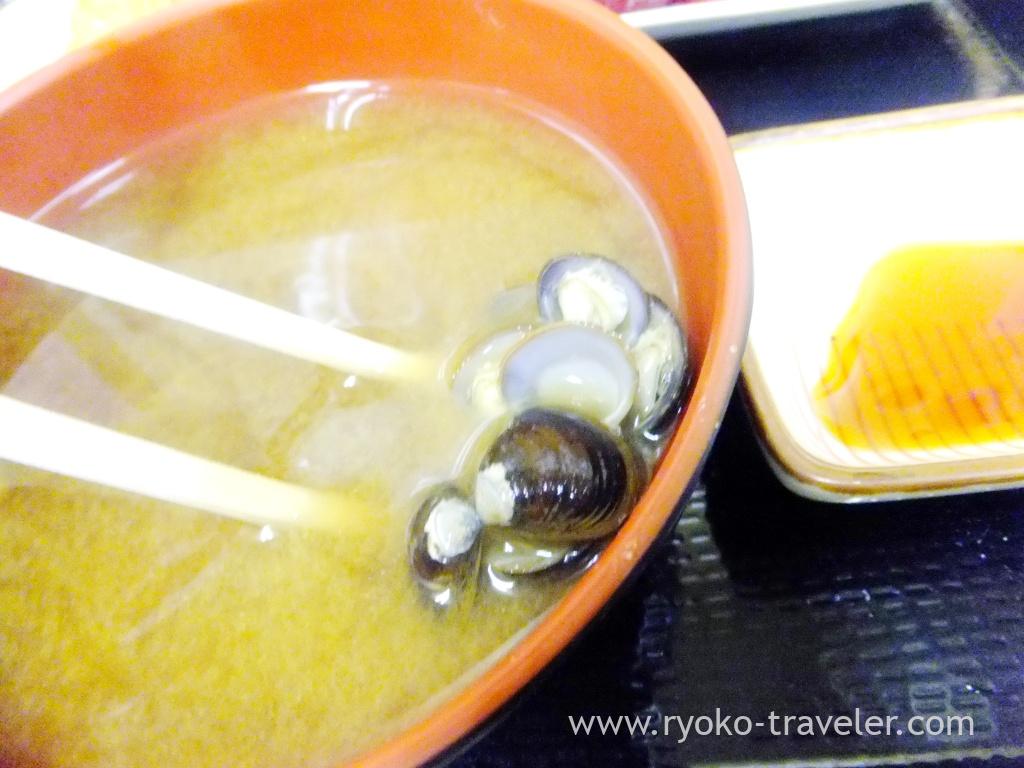 I want to visit there to eat chiayu for several times in this season as well as last year !
About

Name Tenfusa (天房)
Open Morning through noon
Reservation Unavailable
Credit card Unavailable

Google Map (Current location in Toyosu Market)