I always spend time slowly in Taiwan, but this time, I went to Hualien, Taroko,,, so I was really busy and I could have breakfast at the last morning only. I went toward the shop where I wanted to have breakfast, but this shop attracted me on my way. Once I passed through in front of the shop, but I went back to there 🙂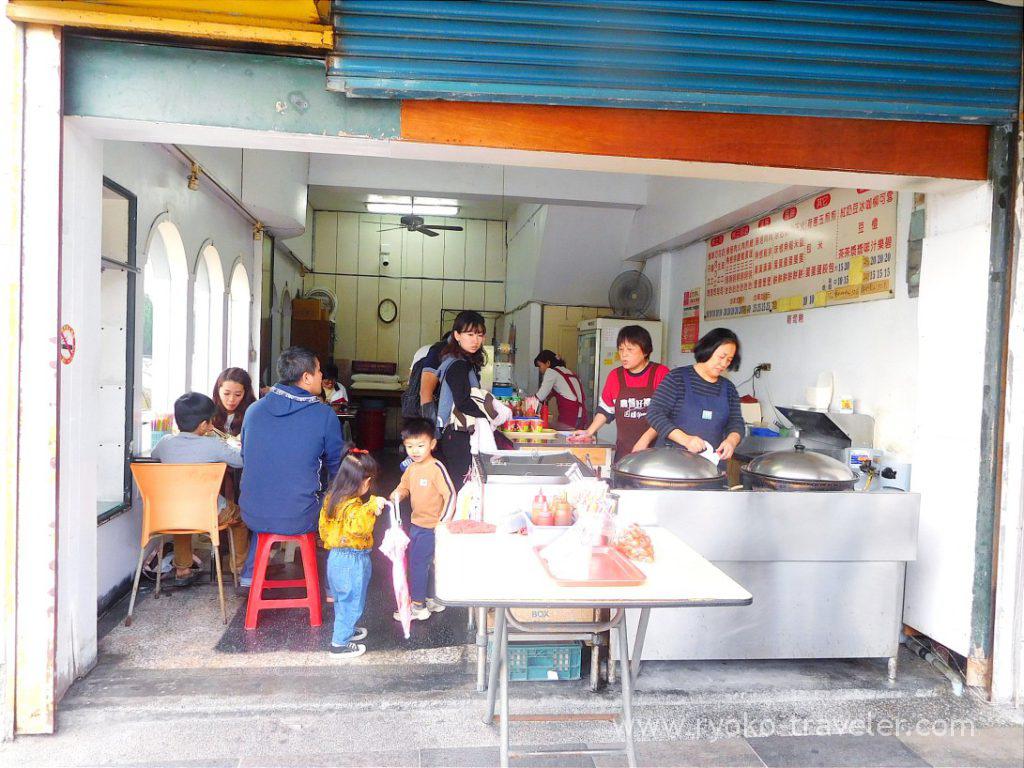 I confirmed on the map, and I found the shop's name is 煎餃王 國聯中西式早餐. But they don't have signboard. They are open 6 a.m. and close 12 p.m. They are open during breakfast time only. As their name, their signature foods are dumpling (煎餃) and steamed bun (小籠包). They steam those foods at the kitchen facing the road.
They have Chinese and Western foods. Omelet, dumpling, steamed bun, hamburger, sandwich, toast and so on.
After I ordered at the order counter, the staff served my foods. There're seasonings at the counter. If you need, you can bring it.
Of course, I ordered their signature food. Steamed bun. It was served soon because it was already complete and warmed on the iron plate. Only it filled my stomach. It had springy texture. It's like mochi. The filling made of pork was inside of it.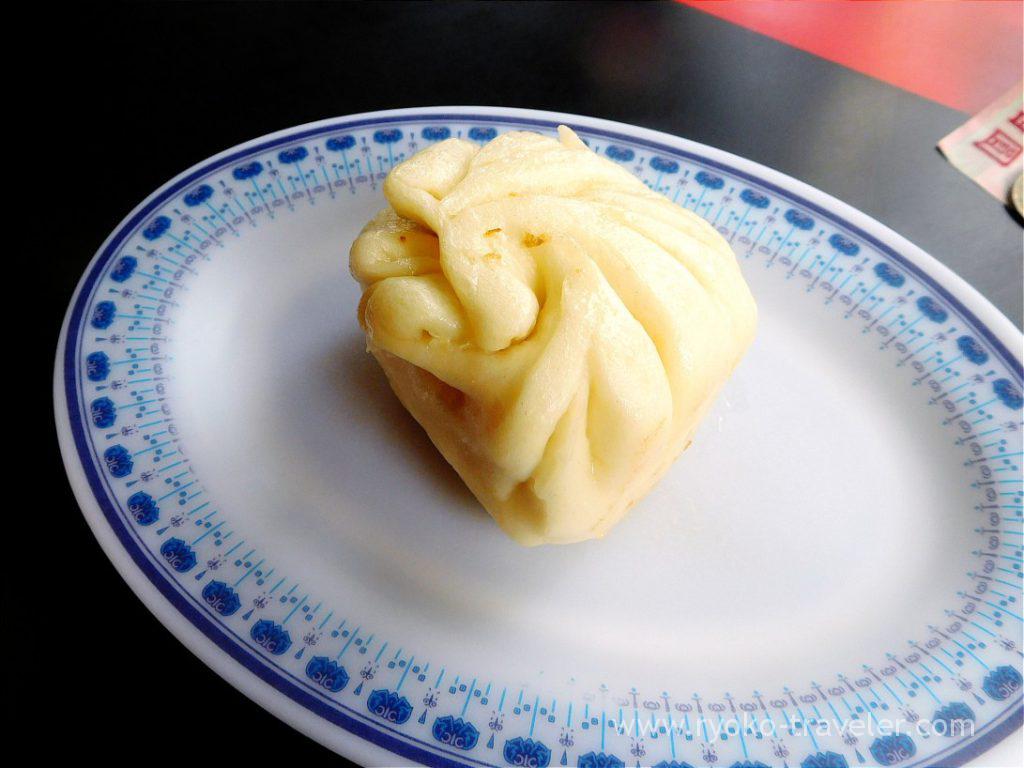 Small soymilk. I didn't select the degree of sweetness, it was sweet a bit. It had refreshing tastes and was good.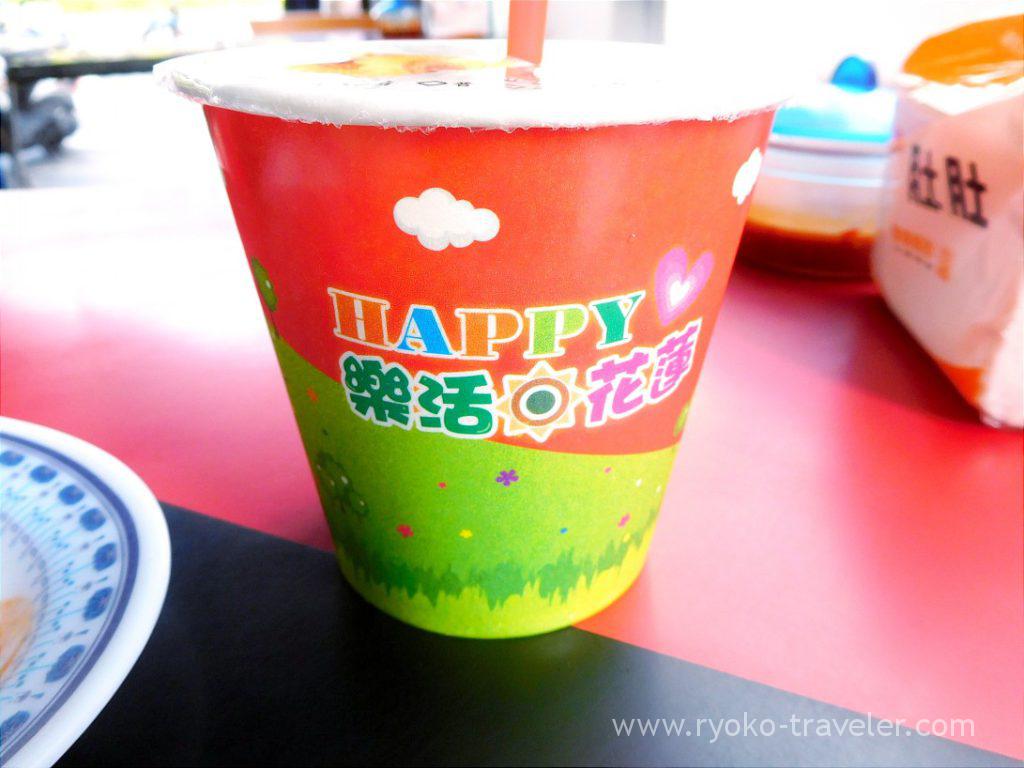 Though I ordered dumpling, but they said it wasn't complete yet. So, I ordered bacon omelet instead. They started to cook it after order. So, it was served when I ate up steamed bun. Though the dough was thin, it had springy texture.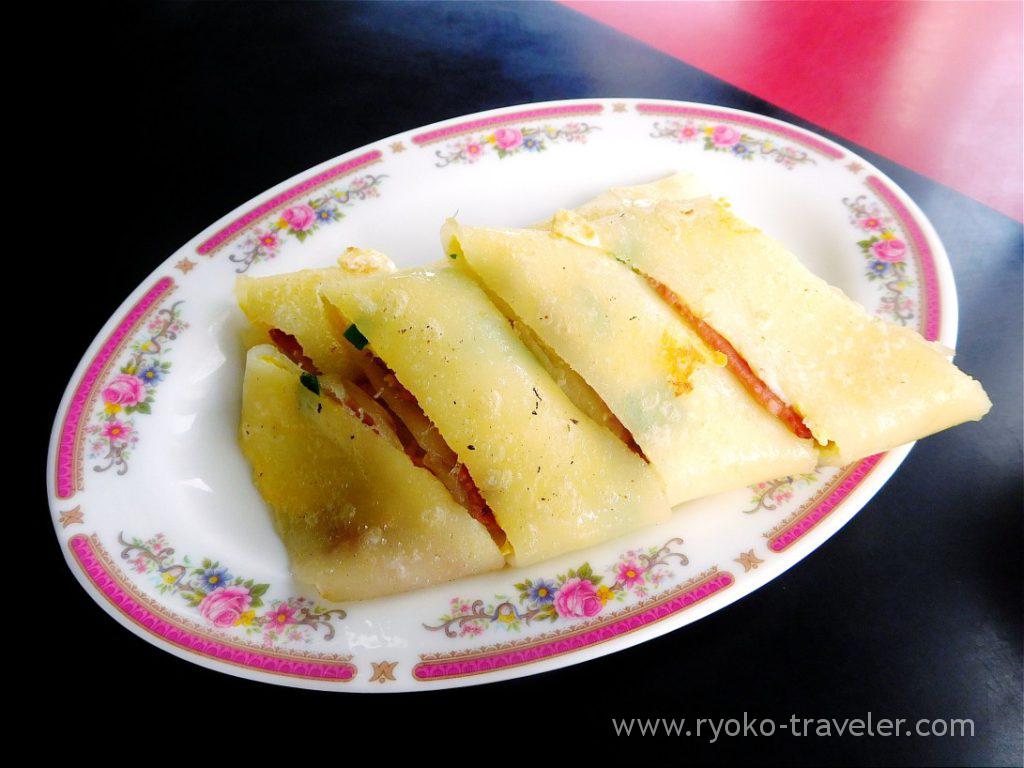 It had bacon and fried egg.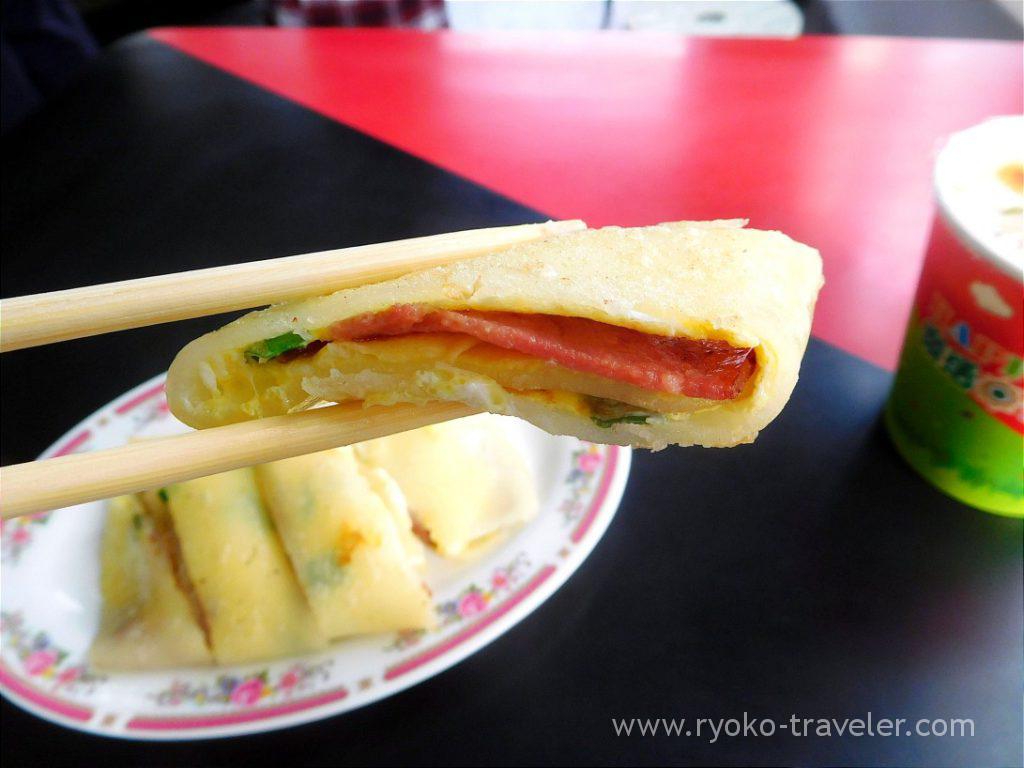 I don't like seasonings for Taiwanese omelet because it's always too sweet for me. But the staff who saw me eating without seasoning kindly brought seasonings to my table :p So, I tried, but it was too sweet like honey. Yes… it should be on the pancake….
About

Name 煎餃王 國聯中西式早餐
Open Morning through noon
Reservation Unavailable
Credit card Unavailable

Google Map