I went to yakiniku restaurant close to Morishita subway station in the middle of this month. The restaurant's name is Seiryuen (静龍苑). They are so popular among foodie. Especially their beef tongue is MUST ! They were temporarily closed because of refurbishment. And finally, they were reopen.
The interior. It's new ! I knew smoke filled the restaurant and everyone's eyes smarted from the smoke before refurbishment. So, they put smokeless roasters and we can avoid dense smoke.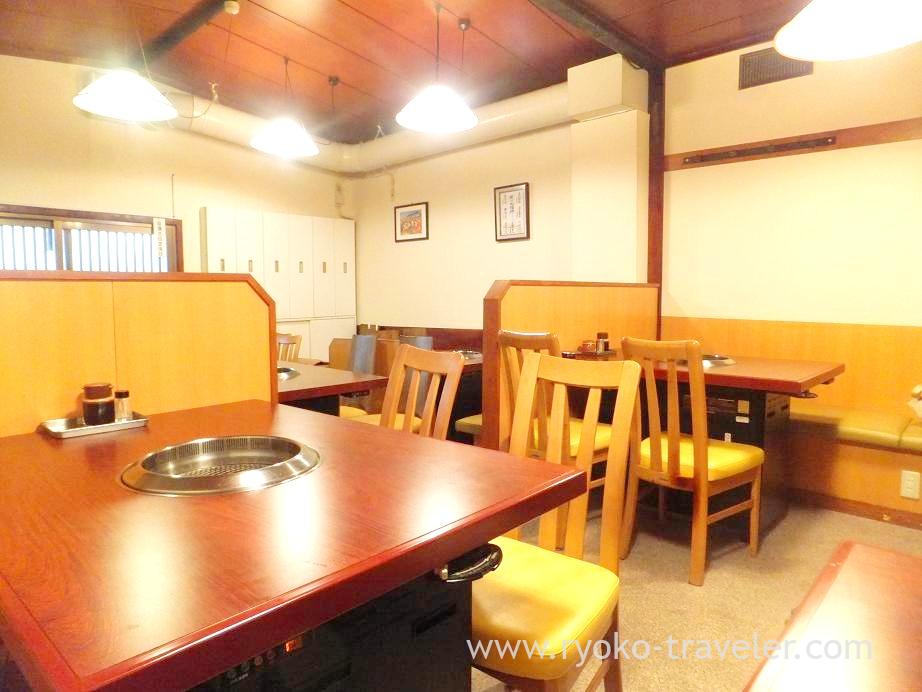 At first, we ordered kimchi and namul.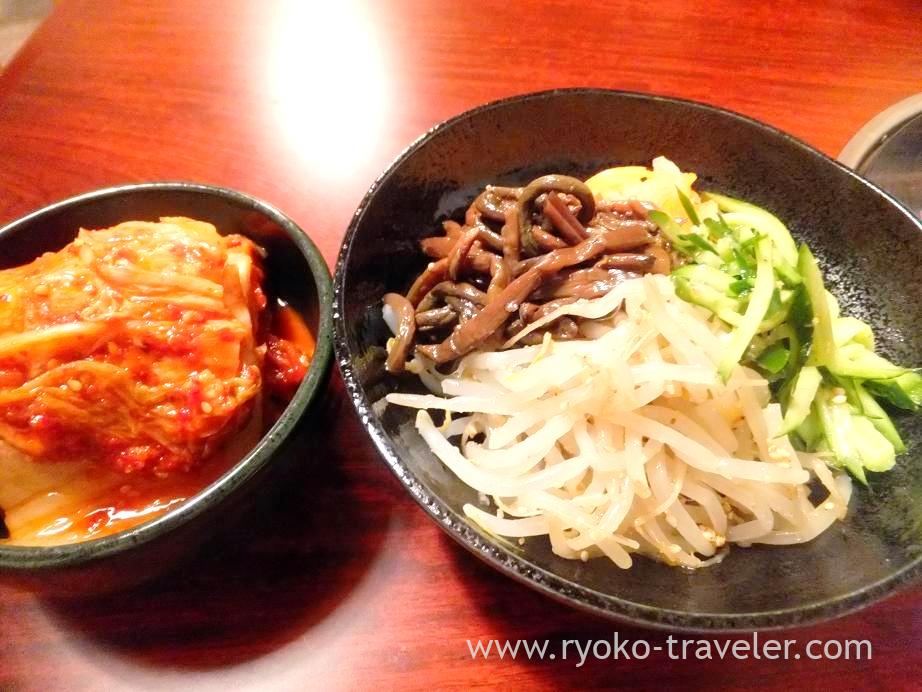 Grilled yukhoe. A bowl of raw minced meats on foil and a dish of a raw yolk separately.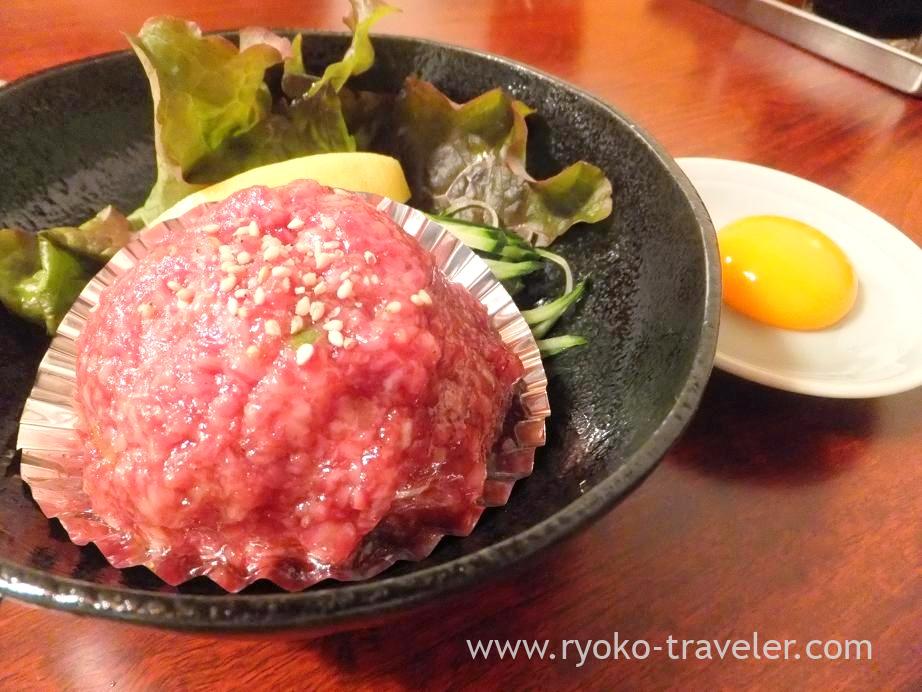 So, my friend mixed the raw minced meats and the egg. This was a long absence since I had eaten yukhoe last time. I had often bought yukhoe at supermarkets before the incident occured in 2011 🙁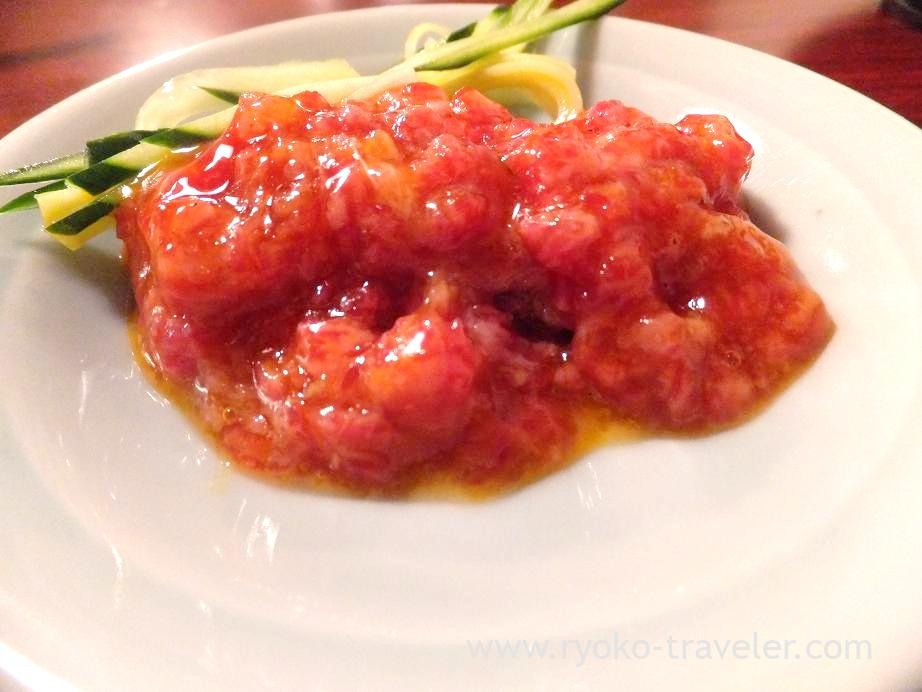 Speaking of Seiryuen, this beef tongue ! They have two beef tongue. We ate both. At first, this is Chu-Tanshio. It's salted normal beef tongue thinly sliced. It's chewy and fatty.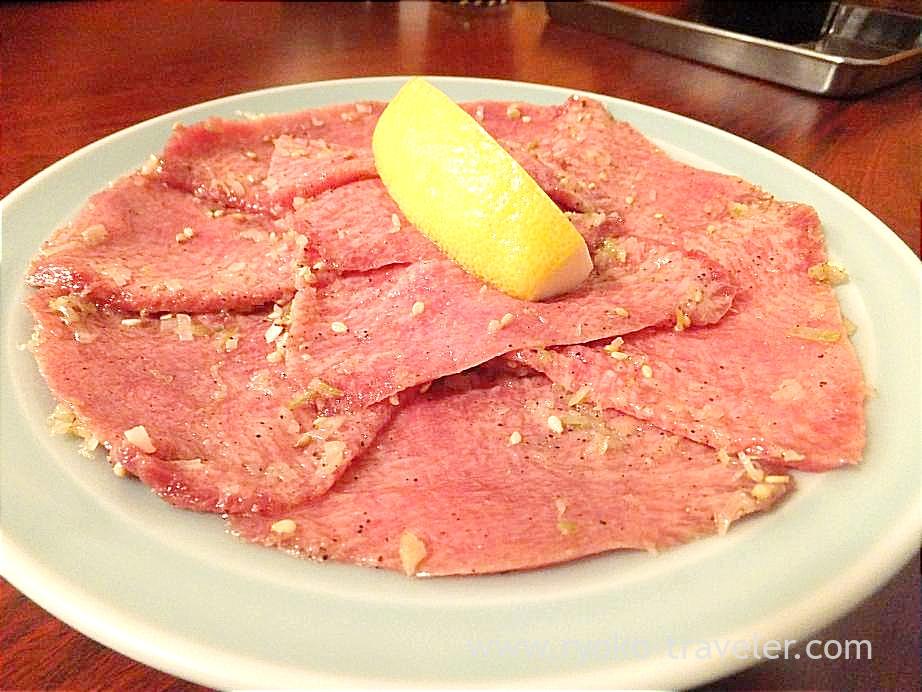 And then, beef skirt and tan-shio was served on the dish together. Tanshio is superior beef tongue. beef skirt was so thick, so it took a lot of times to be grilled. I couldn't wait. Tanshio was cooked soon. So, I waited with tanshio. Tanshio was thicker than chu-tanshio. It's jelly-like meats. I hadn't eaten such a fine quality beef tongue until then.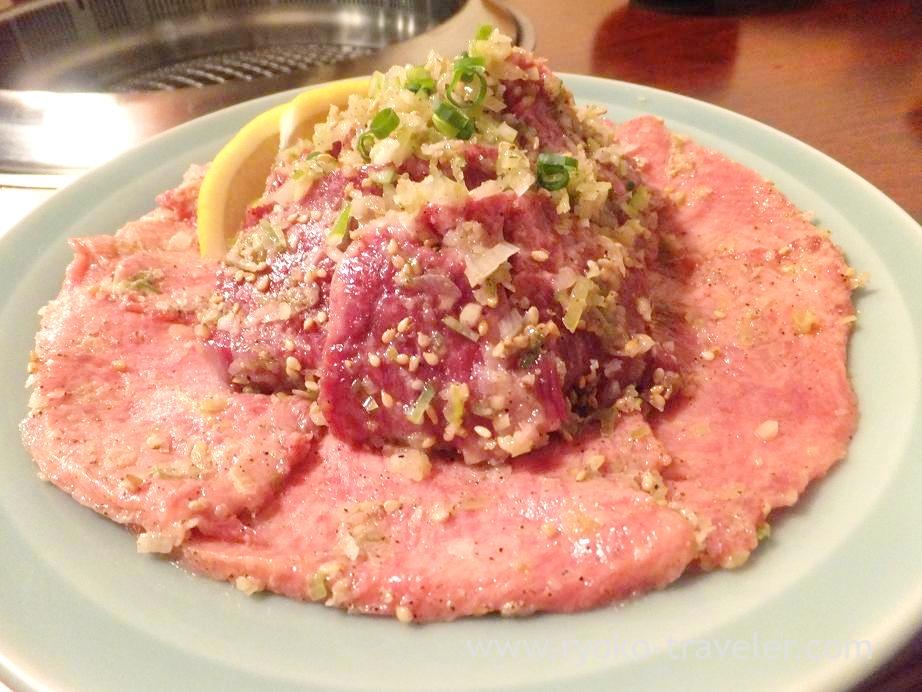 Tanshio and chu-tansio were widely different from each other. Both of them were tasty. It is hard to say which is better. Both is MUST.
And then Galbi and loin was served together.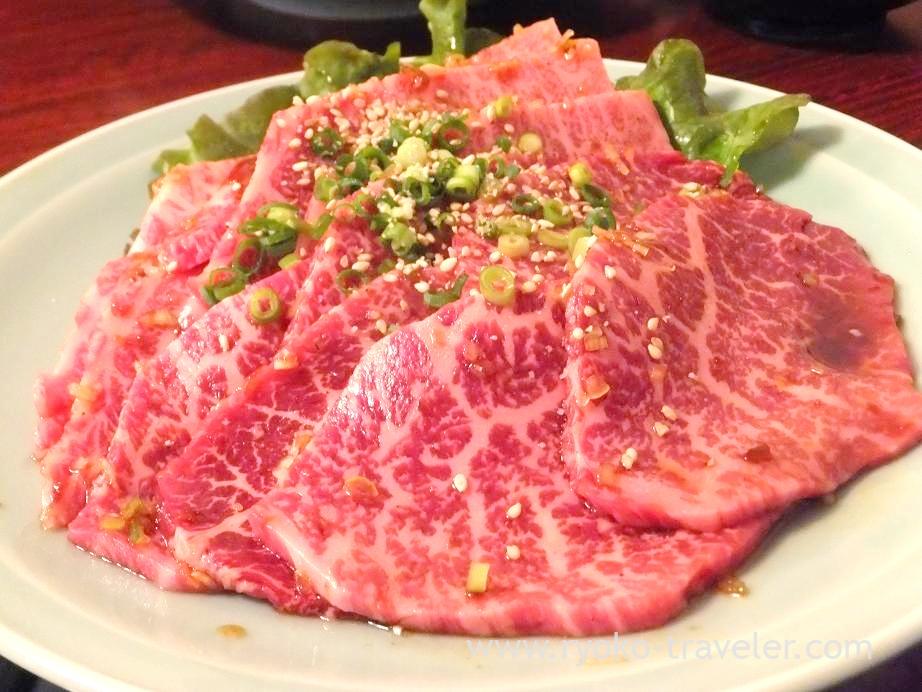 Tamago soup. It's eggs drop soup. At a glance, it's simple soup, at a glance. But eggs were It looks like velvet and it had smooth texture. The texture was like yuba.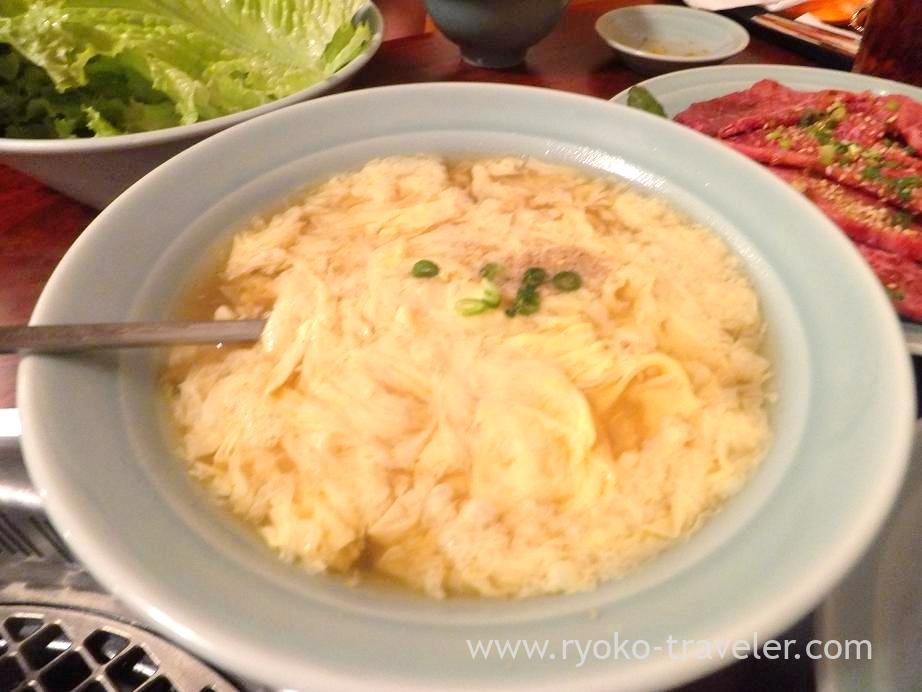 Kalbi gukbap. This was pungent peppery soup. The soup had abundant flavor of much vegetables, mushrooms and beef meat in it.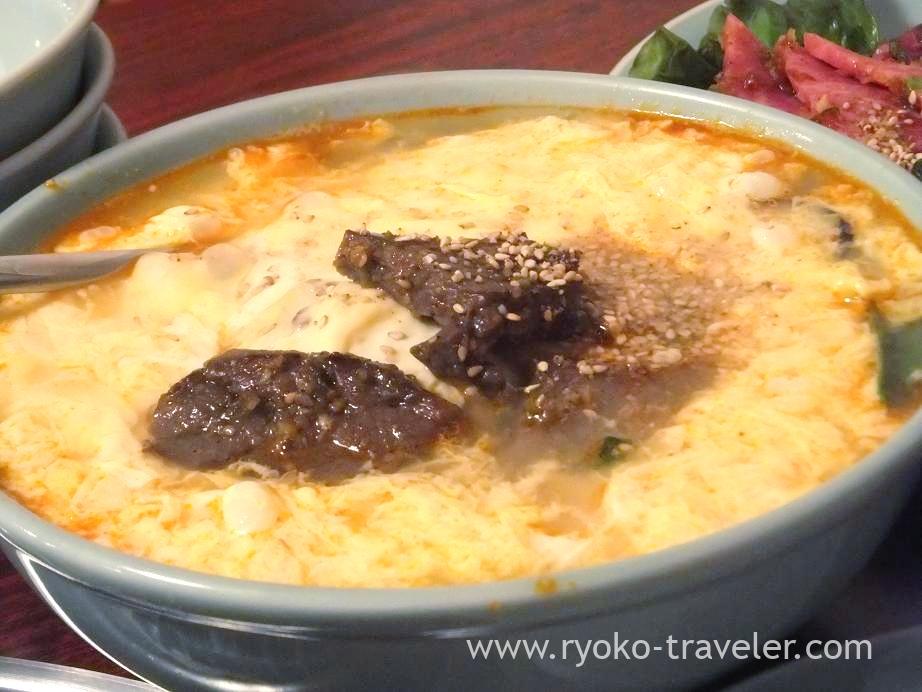 Every dishes were really good. Though there were smokeless roasters in the restaurant, my eyes smarted because everyone kept grilling. But I think it's far betther than their former house :p
About

Name Seiryuen (静龍苑)
Open Dinner
Reservation Available
Credit card Unavailable

Google Map (Current place)