Otomesushi (乙女寿司) located in Katamachi area is one of the fancy sushi restaurant in Kanazawa. So, we reserved in advance and went to there at dinner time. All popular sushi restaurants in Kanazawa is hard to reserve. So, reservation is essential.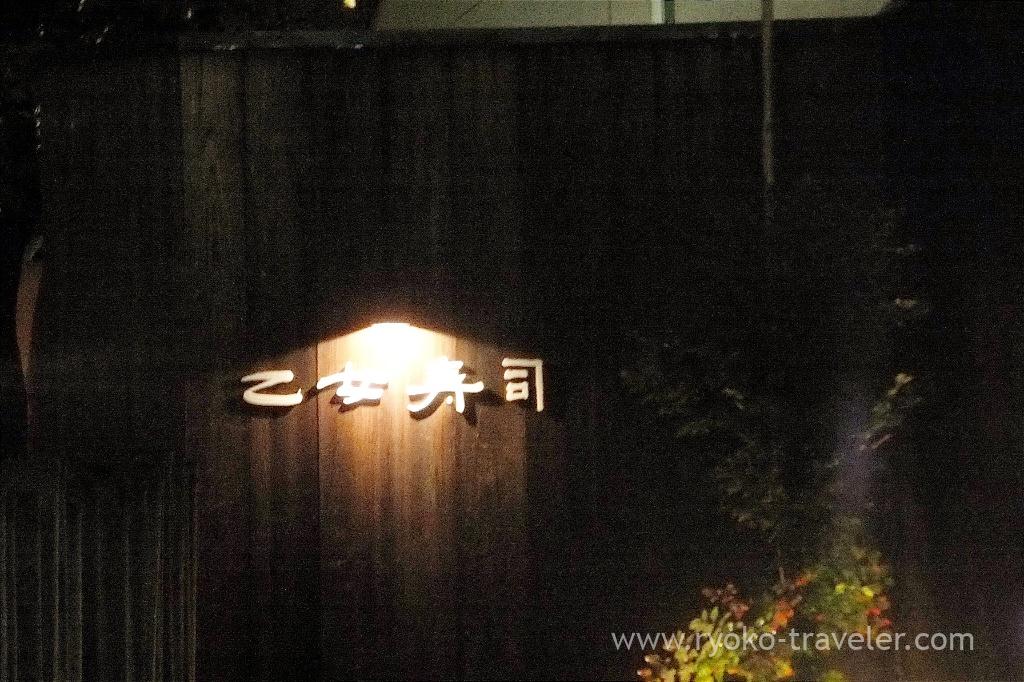 They have dinner course having tsumami (small dishes) and sushi only, so after we were seated, the lady asked to us about our drinks only. So, I ordered Japanese sake. The chef said to us "Is there any food that you prefer not to eat?" We said "No."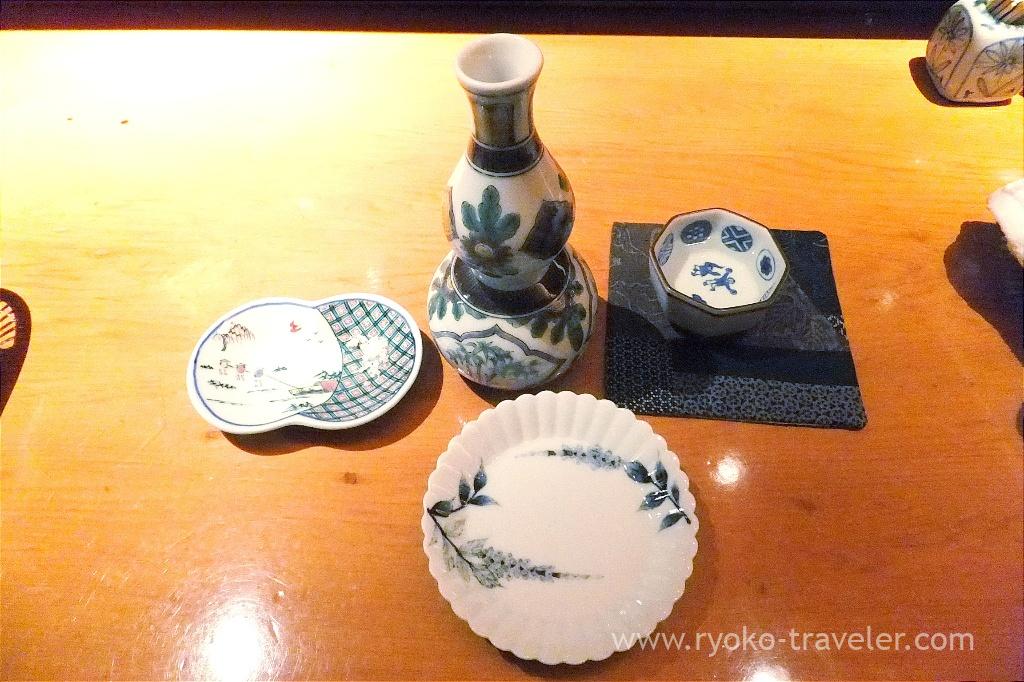 Well, I expected that the course have blackthroat seaperch, gasu shrimp and whelk because those are Kanazawa's specialty seafood.
At first, Flat fish (Hirame) was served.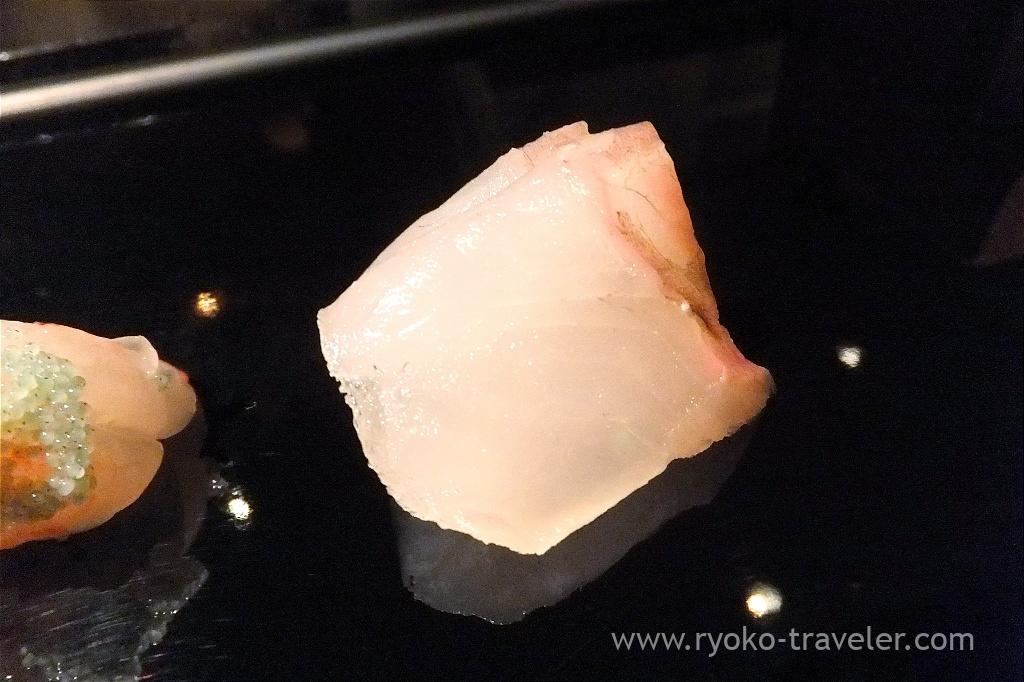 And Botan shrimp (Botan-ebi) having its eggs. It had sticky texture and tasty.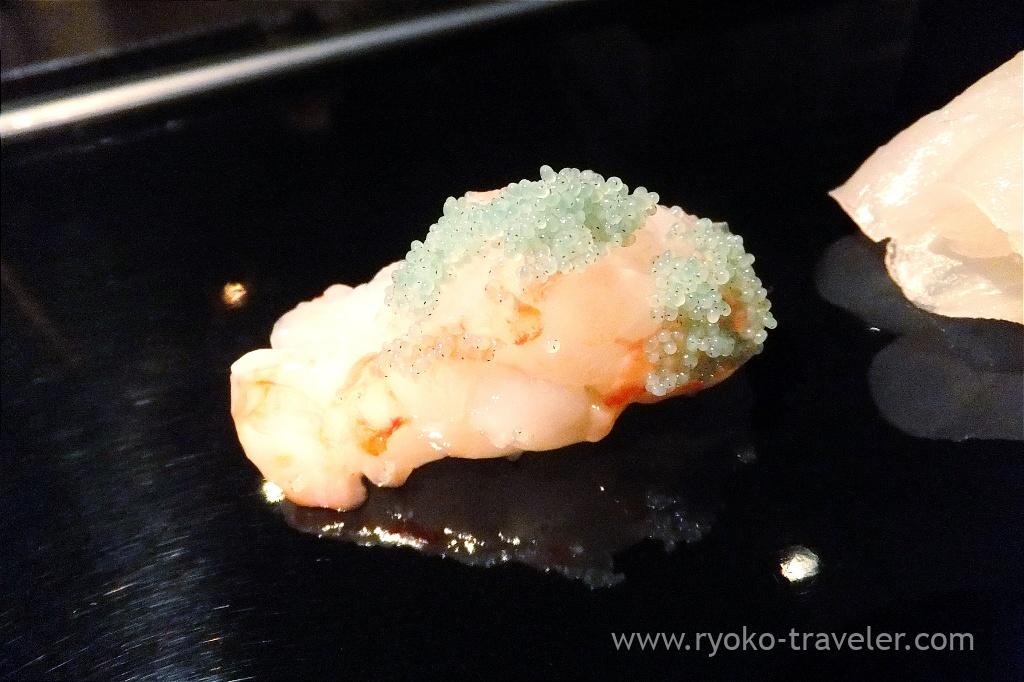 Whelk. It was fresh and crisp.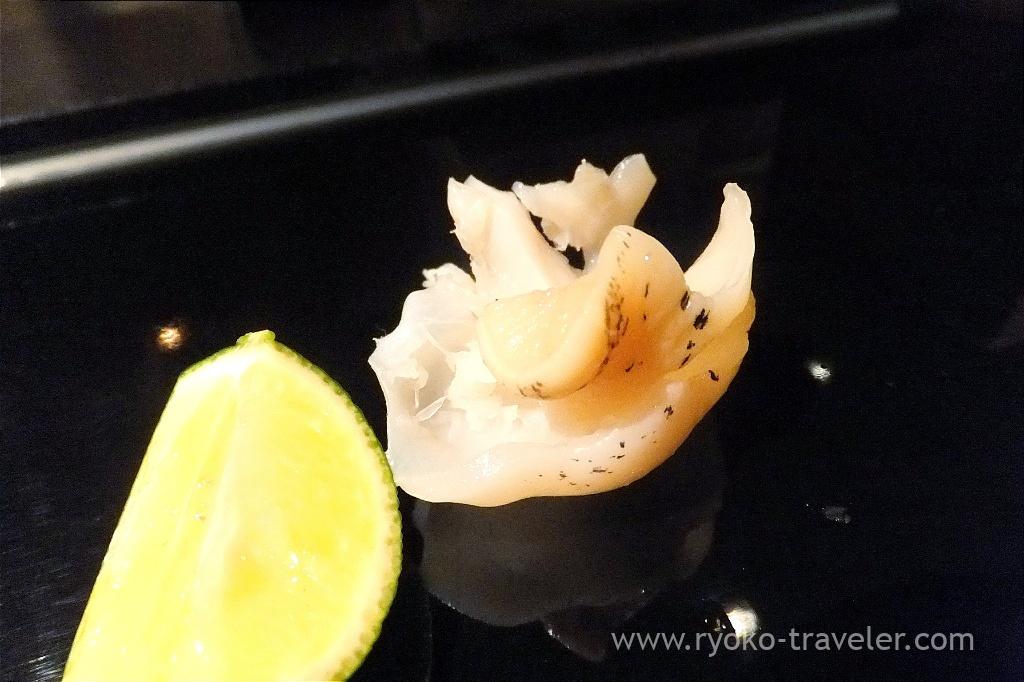 Yellowtail. Fatty.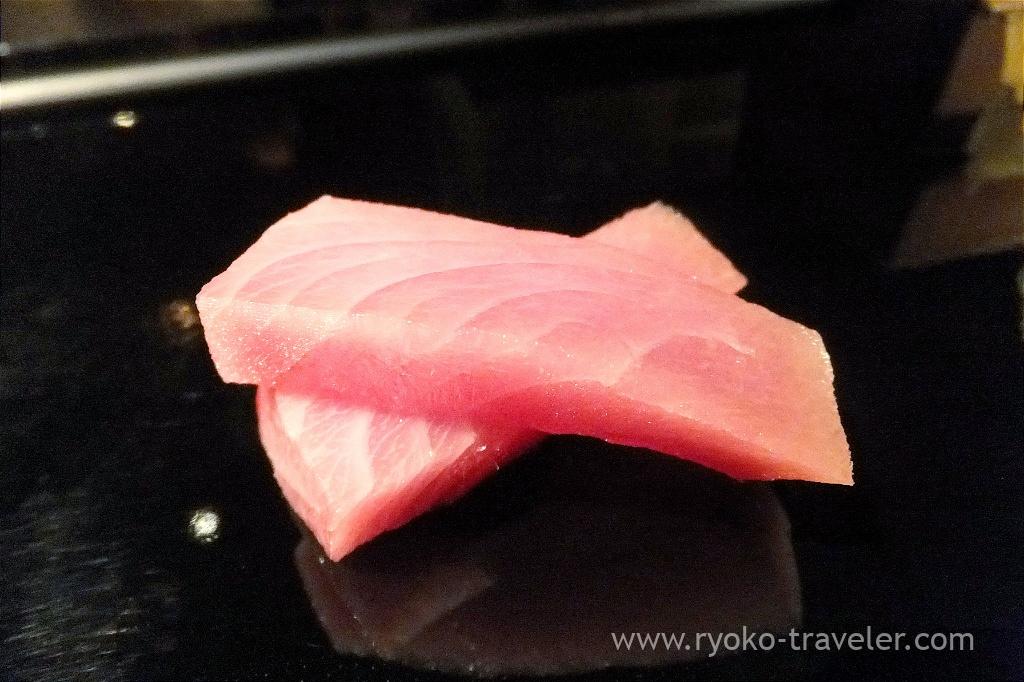 Grilled globefish's soft roe. It was baked lightly. So, its outside was lightly crisp and inside was creamy.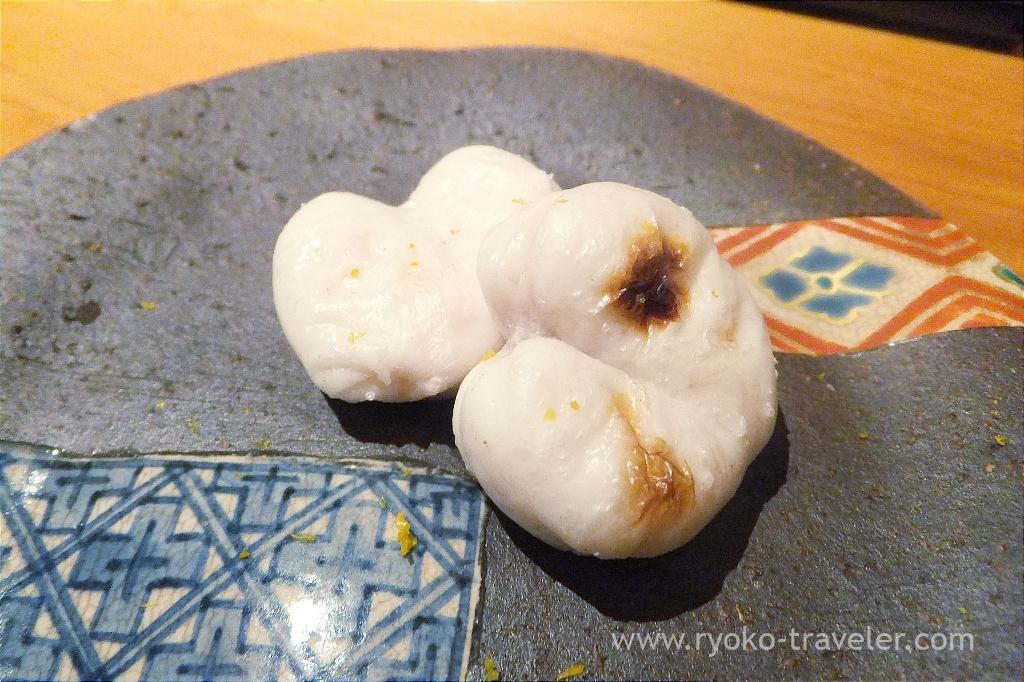 Grilled nodoguro with salt (blackthroat seaperch).So fatty. There were much fats between its skin and meat.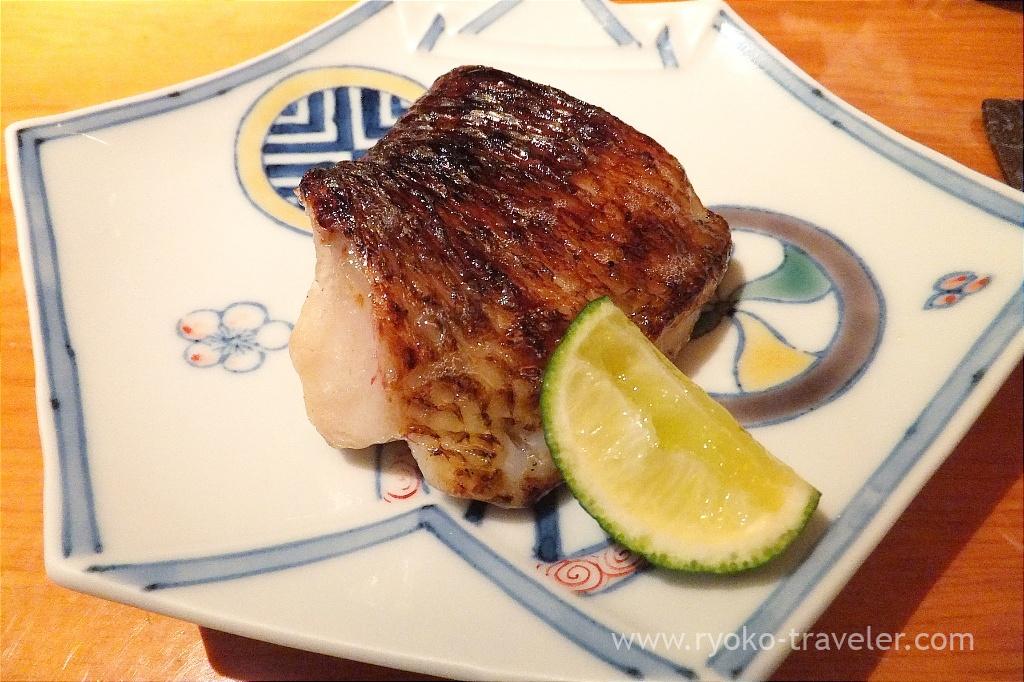 Then, sushi time has started. First sushi was Amaebi (Sweet shrimp).
As its name, it was so sweet and had springy texture. Delicious.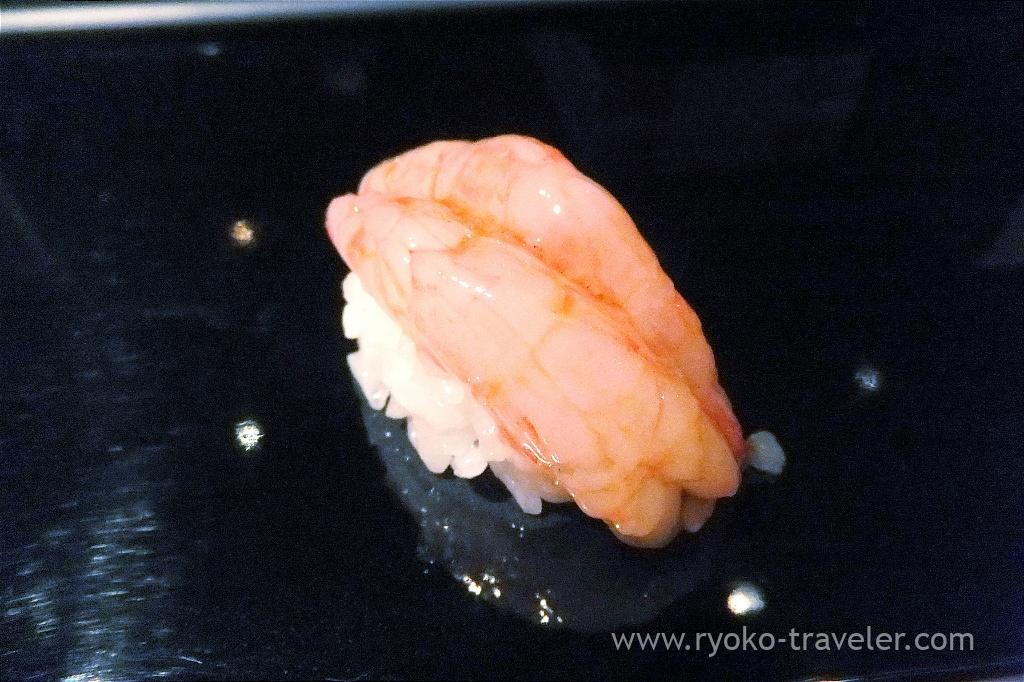 Yellowtail (Buri) was served again. Fatty part of yellowtail.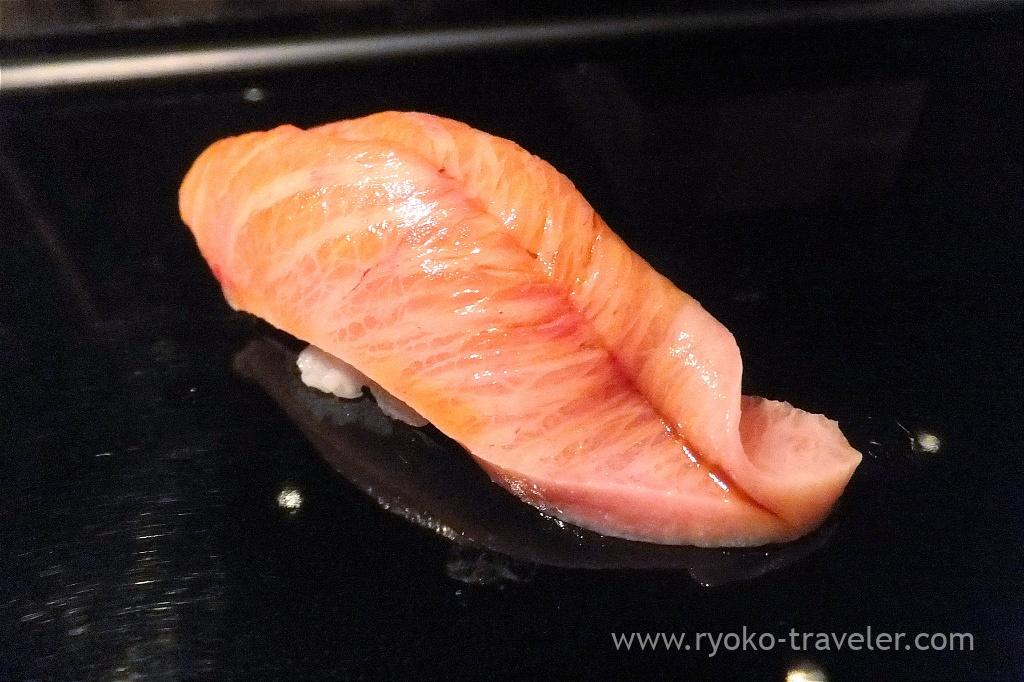 Aka Ika (Neon flying squid). It had artistic cut ! And its sticky texture was great.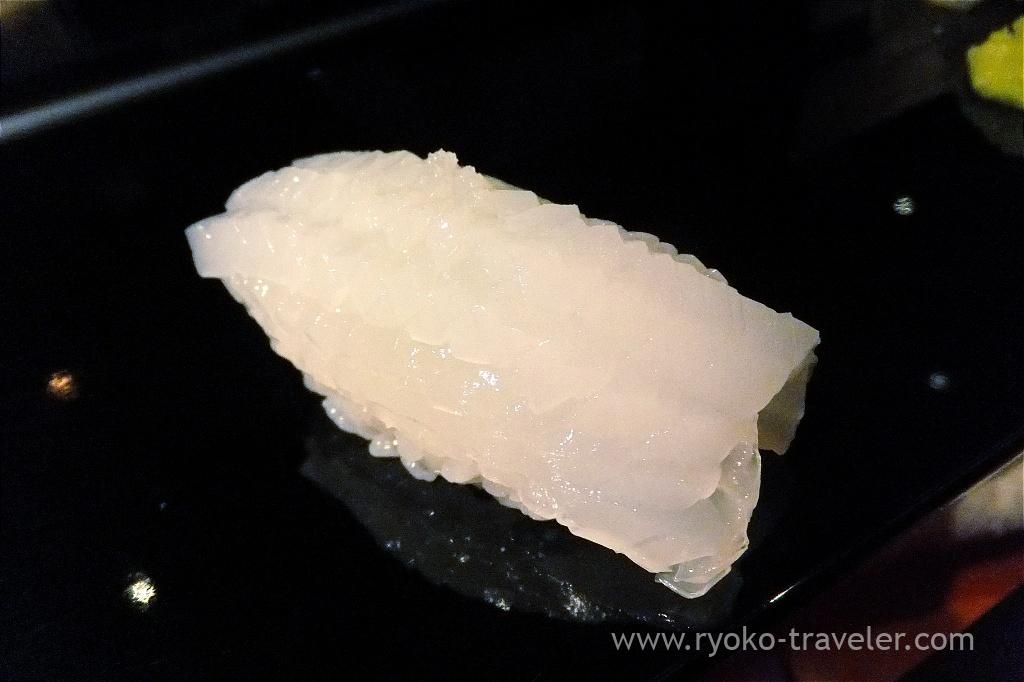 Crab. Crab's meat with its brown meat. Probably it's snow crab.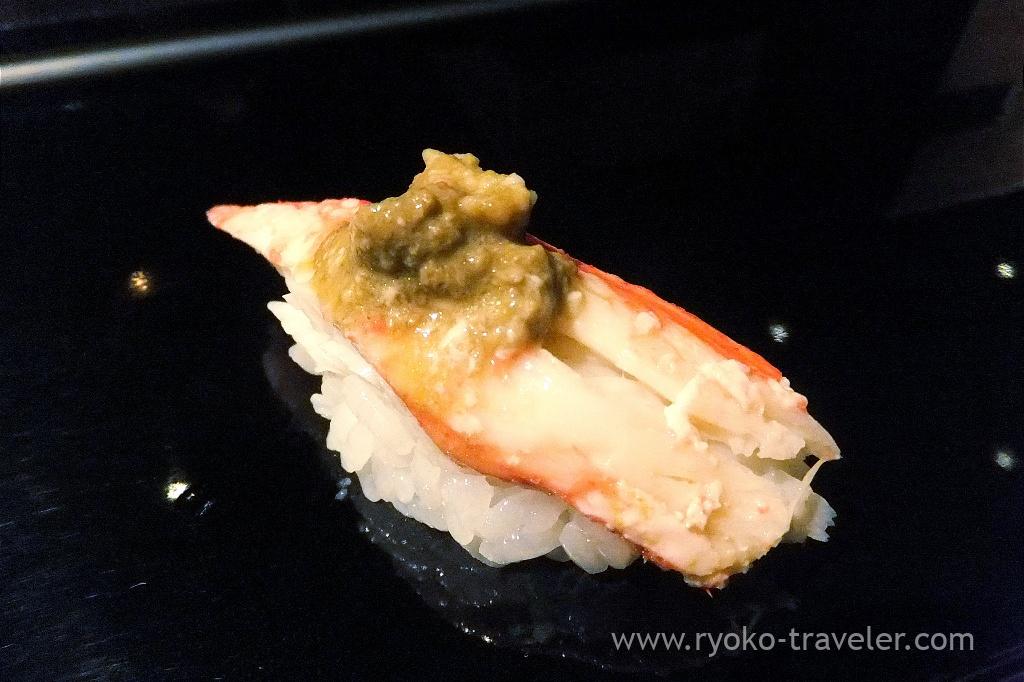 Toro part of tuna. It had tendon and it might no be good-looking, but it was fatty and tasty.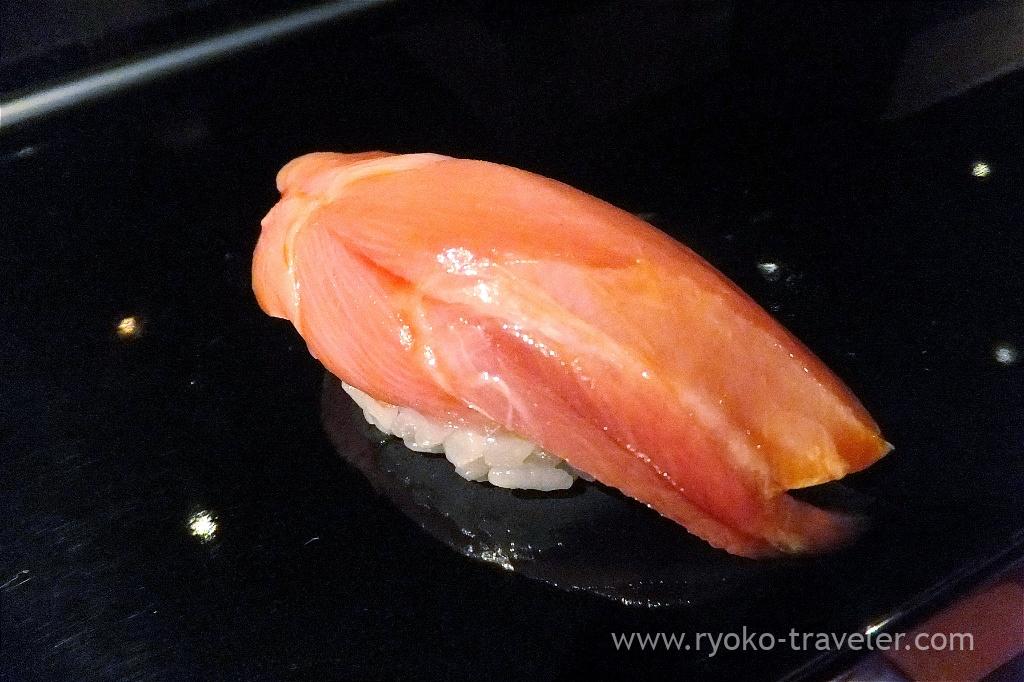 Aji (Horse mackerel)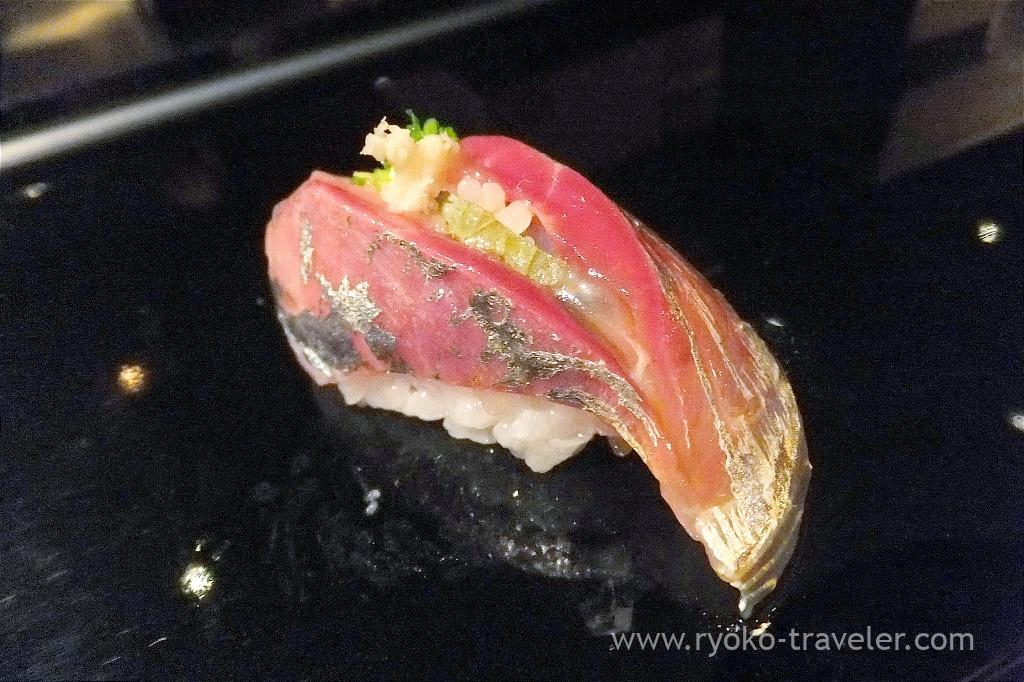 Vinegared mackerel. It was vinegared slightly. So, I felt fresh texture.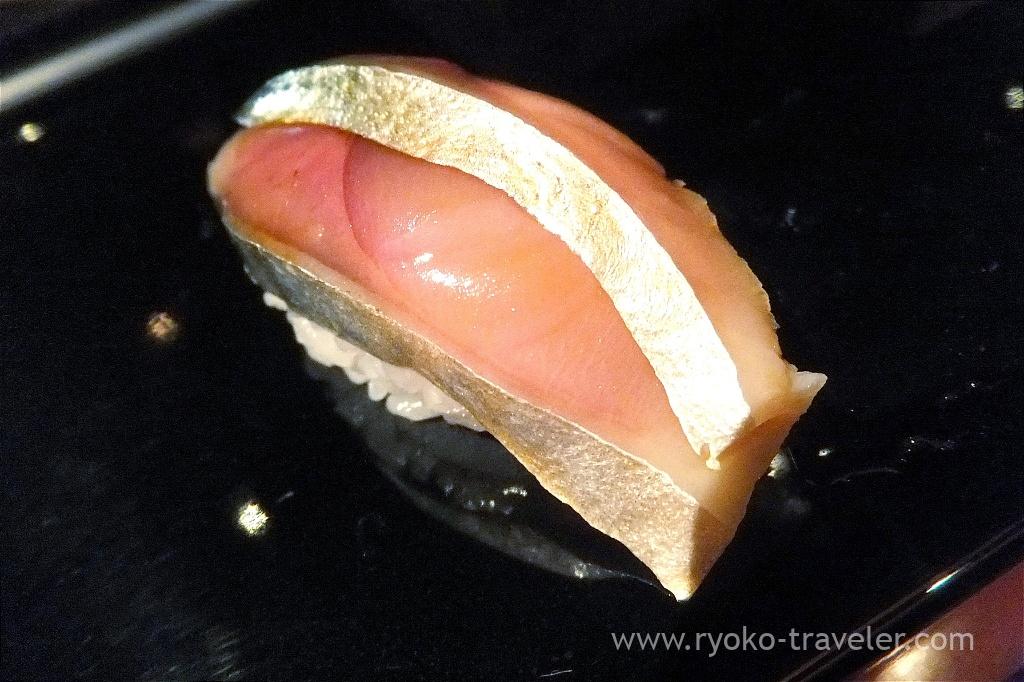 Nodoguro (Blackthroat seaperch). Because it was grilled lightly, plenty of fat appeared.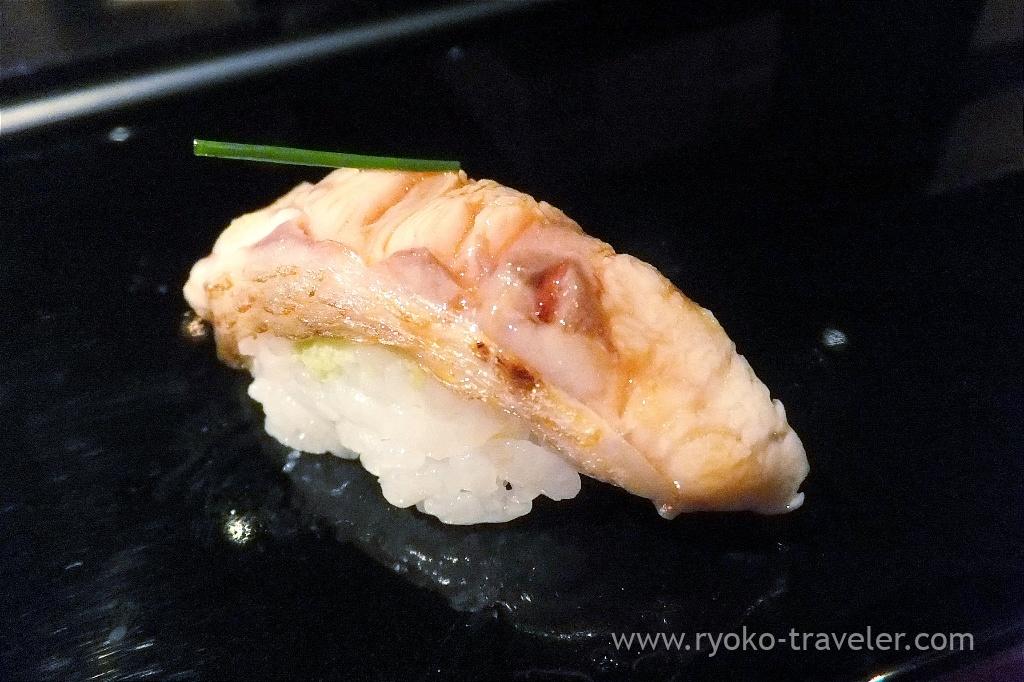 Kohada(Gizzard shad)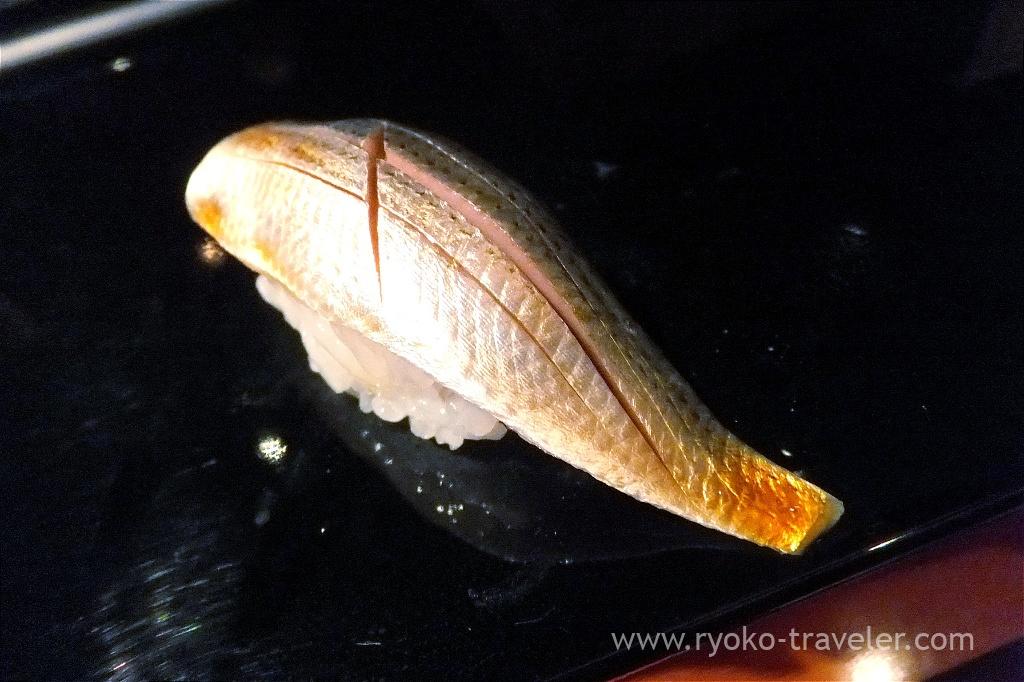 Sea urchin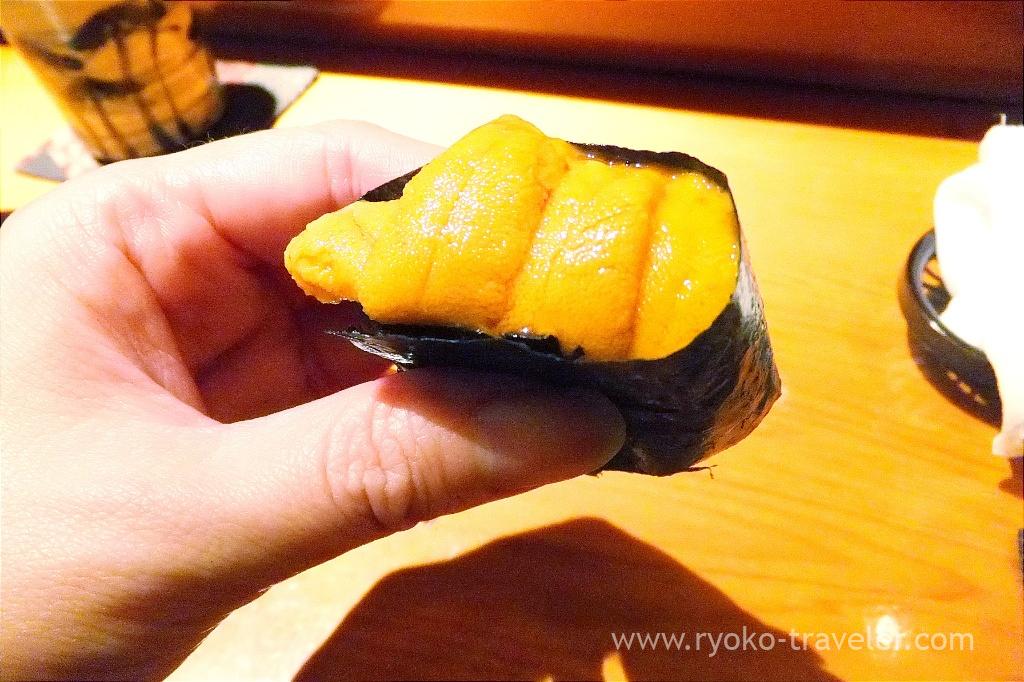 Hirame (Flatfish)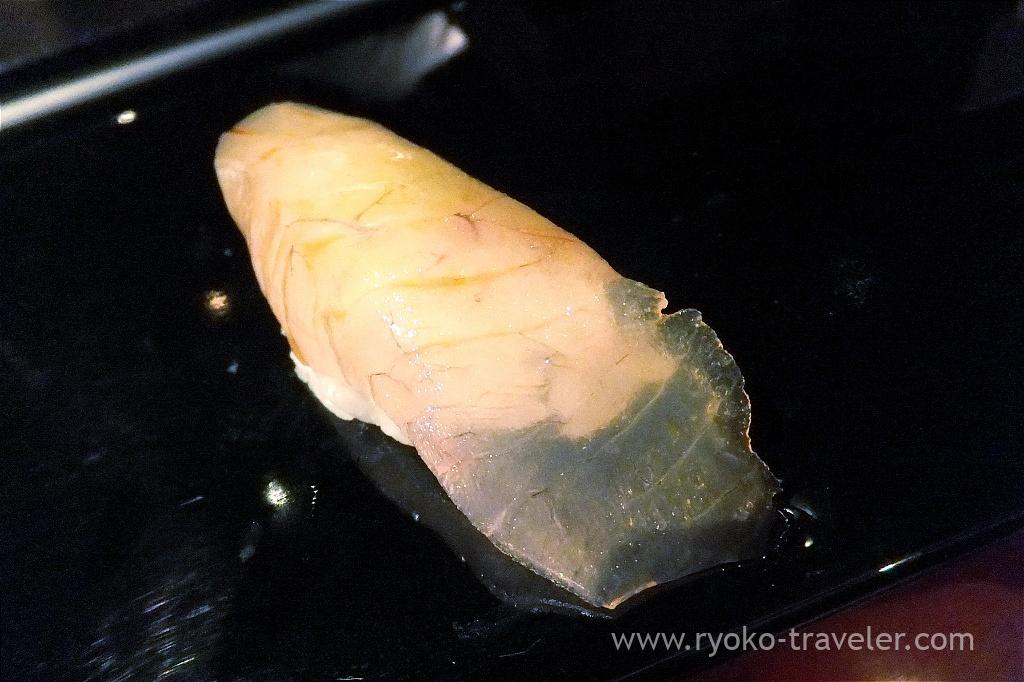 Anago (Conger eel)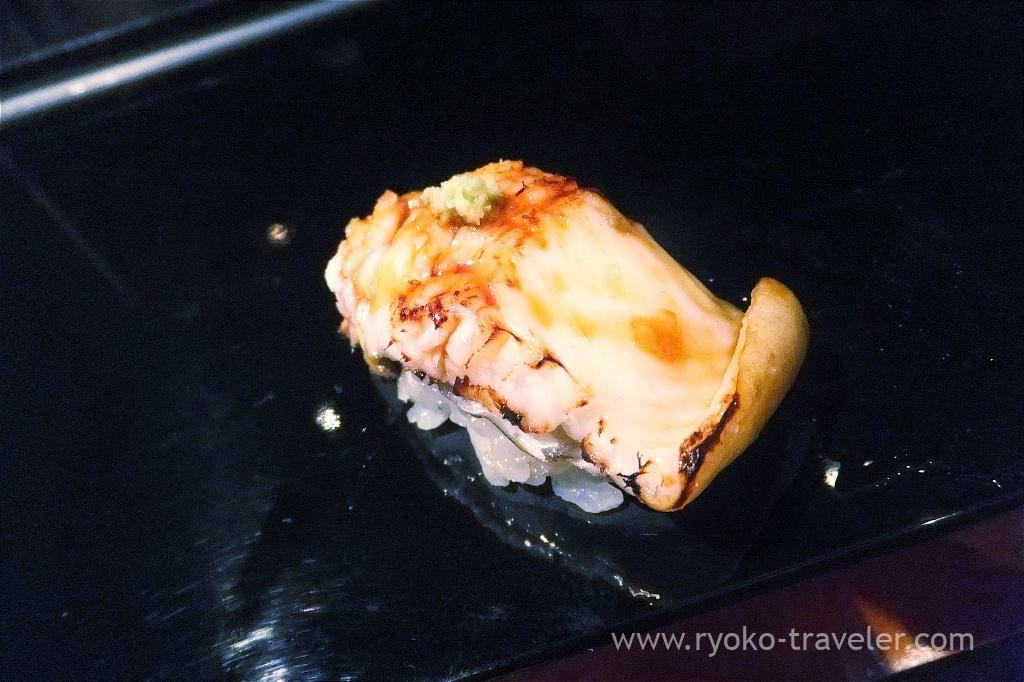 Tekka-maki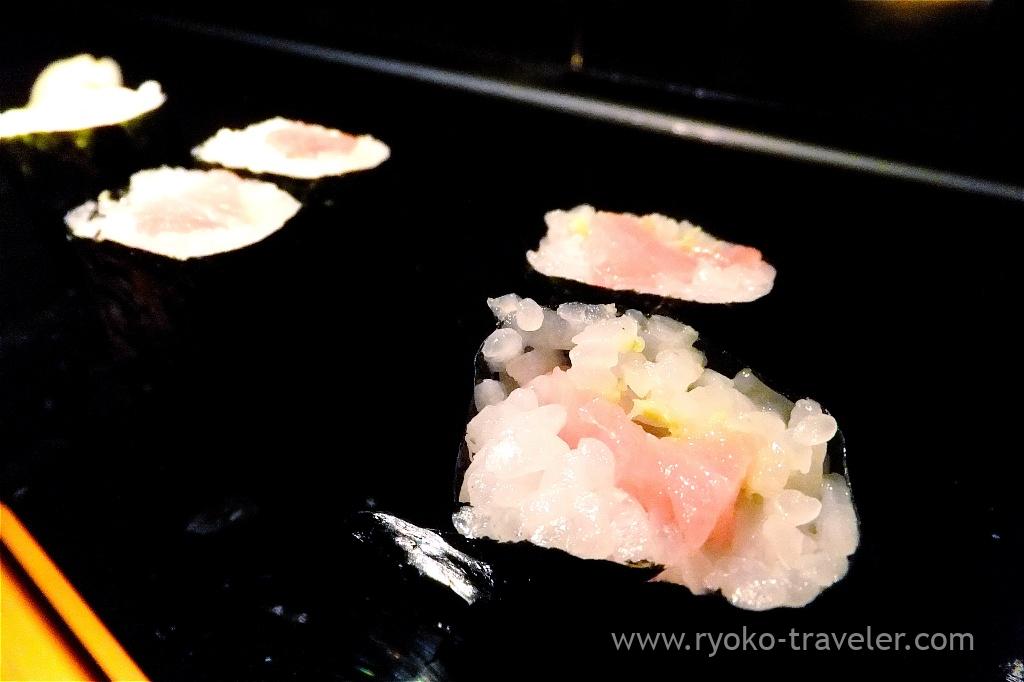 Last food of our course was Miso soup with Ebi shinjou. Ebi shinjou is minced shrimp ball.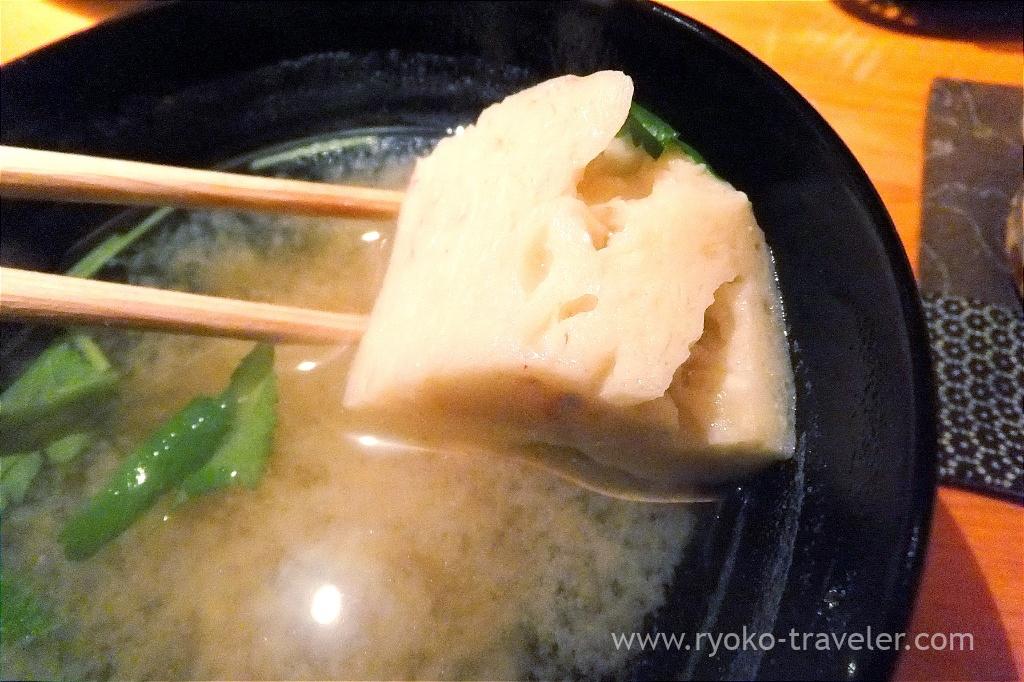 We asked the chef about another sushi. The chef recommended some and we ordered one of it from his recommendation. We thought we should eat Gasu shrimp all the same 🙂
We can't eat it at Kanto region like Tokyo. It was not bad. But sweet shrimp was far better.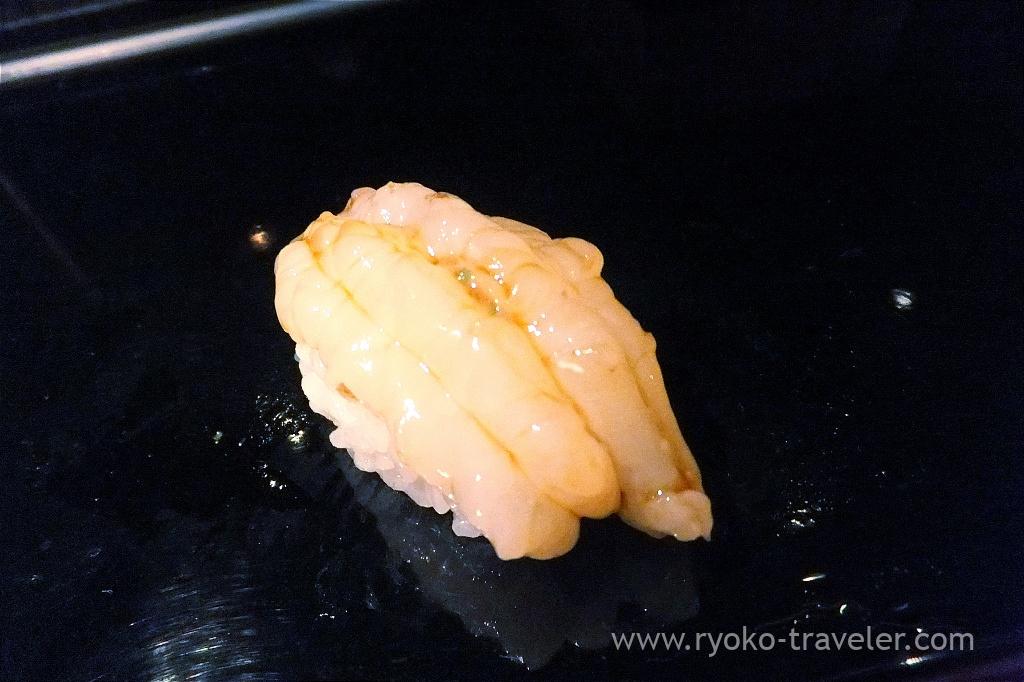 About

Name Otomesushi (乙女寿司)
Open Lunch, Dinner
Reservation Required
Credit card Available

Google Map