I went to Odayasu to have breakfast after a long absence. Af first I wanted to eat ayu(sweetfish) karaage, but there wasn't the word "AYU" on the Yachiyo's menus, so, I gave up and went toward Odayasu (小田保).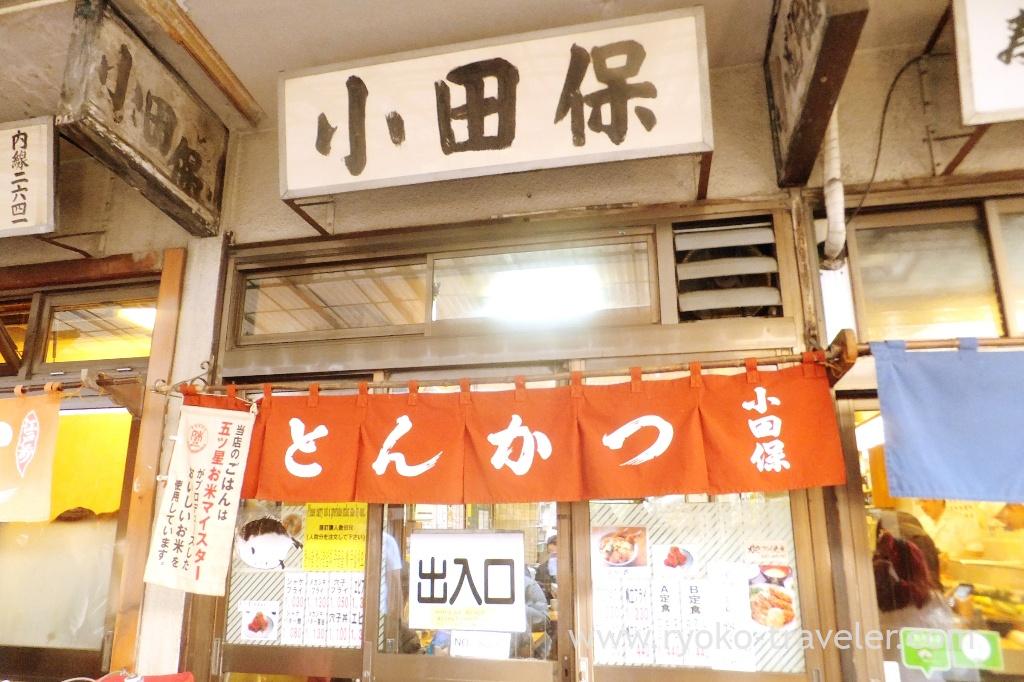 Finally, the time has come ! I had wanted to eat crab cream croquette at Odayasu ! But I had no chance to have it because I always eat oysters at Odayasu. But now they don't have oysters because now is summer. So, finally !
I ordered deep fried horse mackerel and crab cream croquette set. Yes, it's Ajifurai and Kanikoro.
You Won't be able to understand which is which. Also I couldn't find until I ate them. Left is crab cream croquette (kanikoro) and right is deep fried horse mackerel (ajifurai).
Section of crab cream croquette. Crab cream croquette is called Kanikoro in short. It didn't have much crab meat, but as you see, plenty of creamy white sauce was in it. So smooth and good.
And the section of deep fried horse mackerel. I like Yachiyo's deep fried horse mackerel best, but this was good, too.
About

Name Odayasu (小田保)
Open Morning through noon
Reservation Unavailable
Credit card Unavailable

Google Map (Current location in Toyosu Market)