I went to Odayasu (小田保) to eat sauted chicken on regular menus. But, there's no word "sauted chicken" in the shop. I asked the man "I saw sauted chicken on the menu before…". The man said to me, "We don't have it on the menu anymore, but we can serve it :)". So, I ordered it.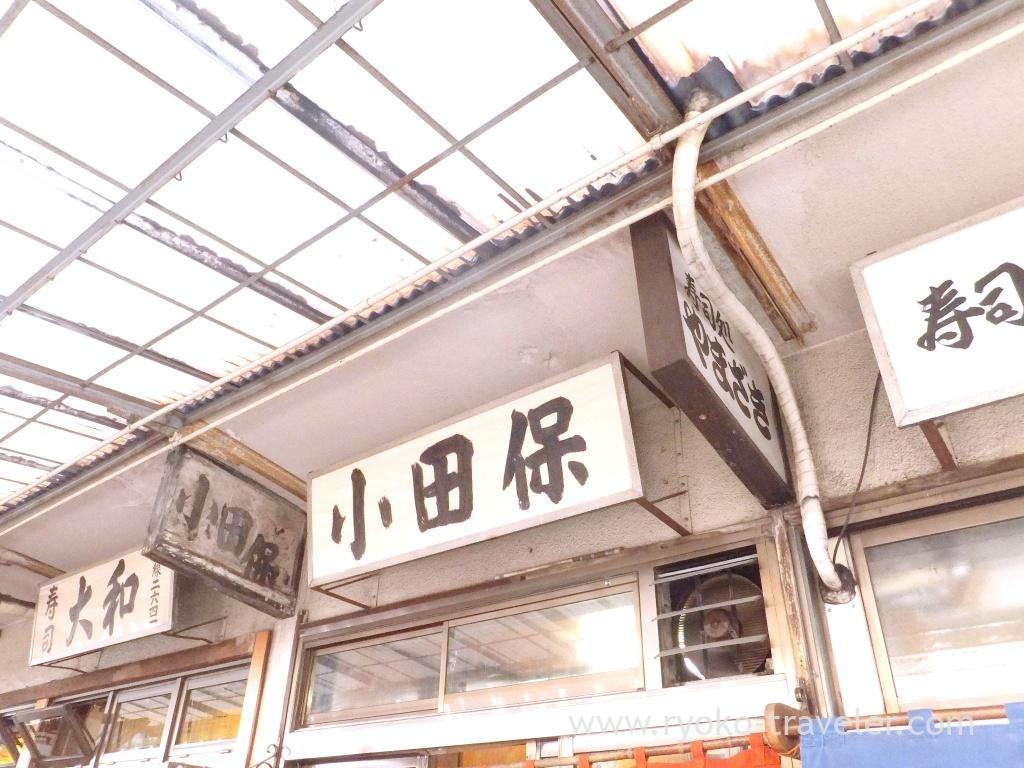 I was supposed to order from regular menus. But finally, I ordered food that isn't on the menu at Odayasu ! I regretted a bit but also I was excited that I opened the new door while waiting and then my breakfast was served. This is sauted chicken set.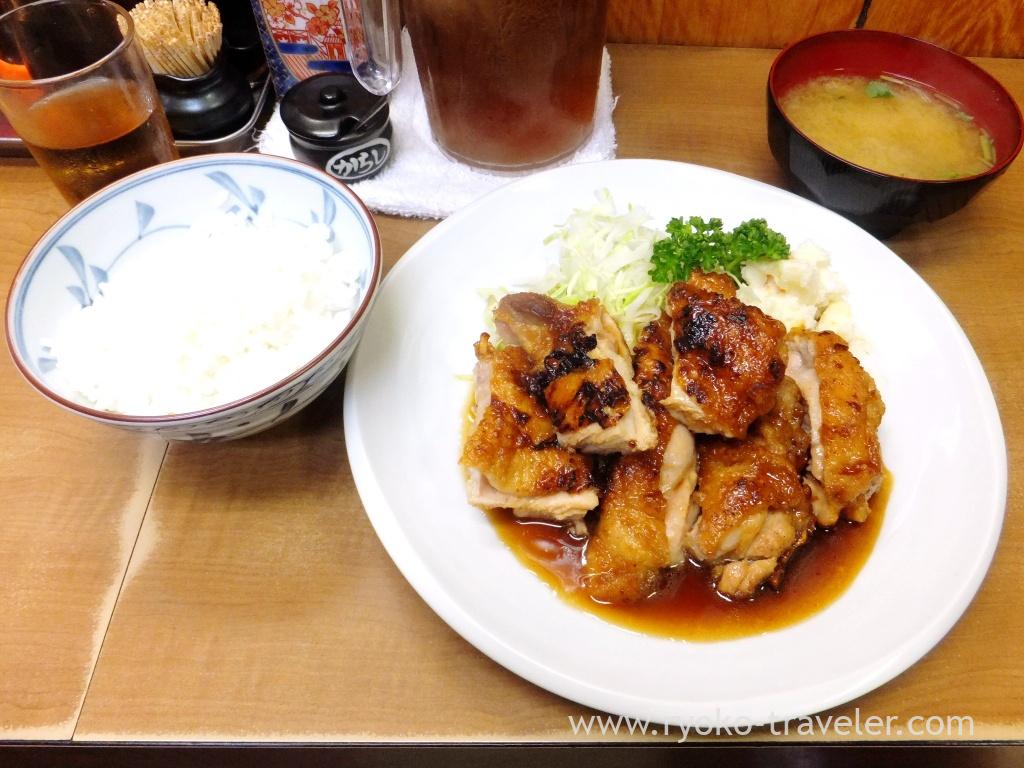 Someone called it meat debris flow. This round meat of chicken was fatty and juicy. And its skin had springy texture. The sauce was seasoned with soy sauce and sugar.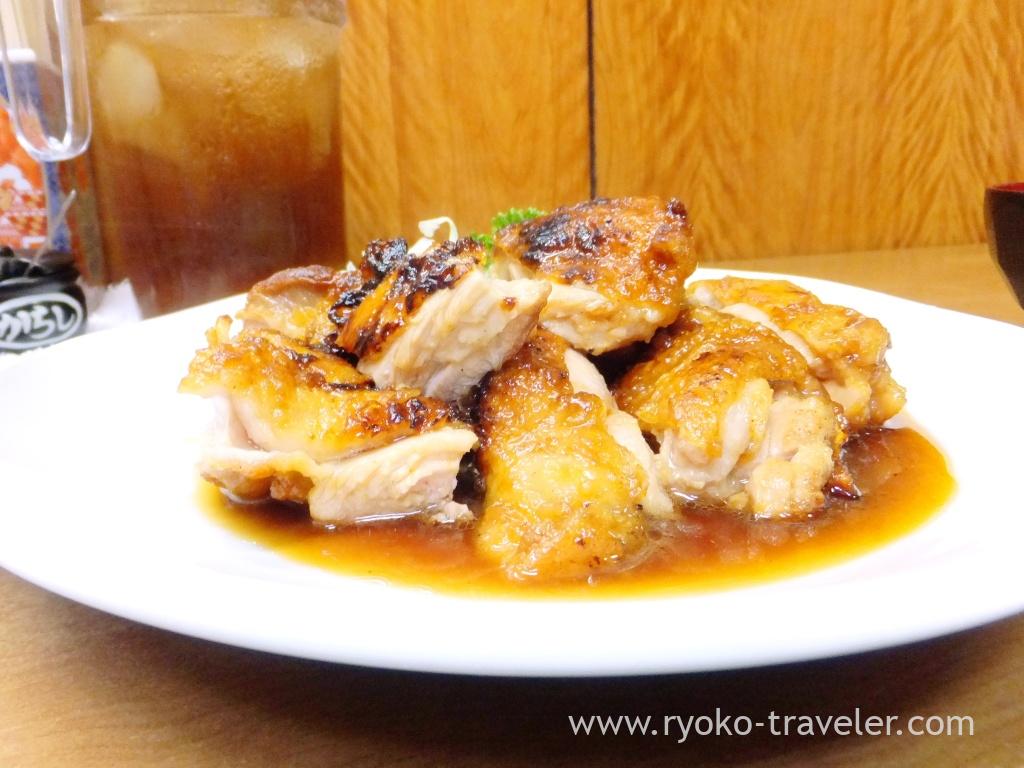 You can imagine ? This sauce having much juice of the chicken soaked into the shredded cabbage and potato salad. It's soooo good !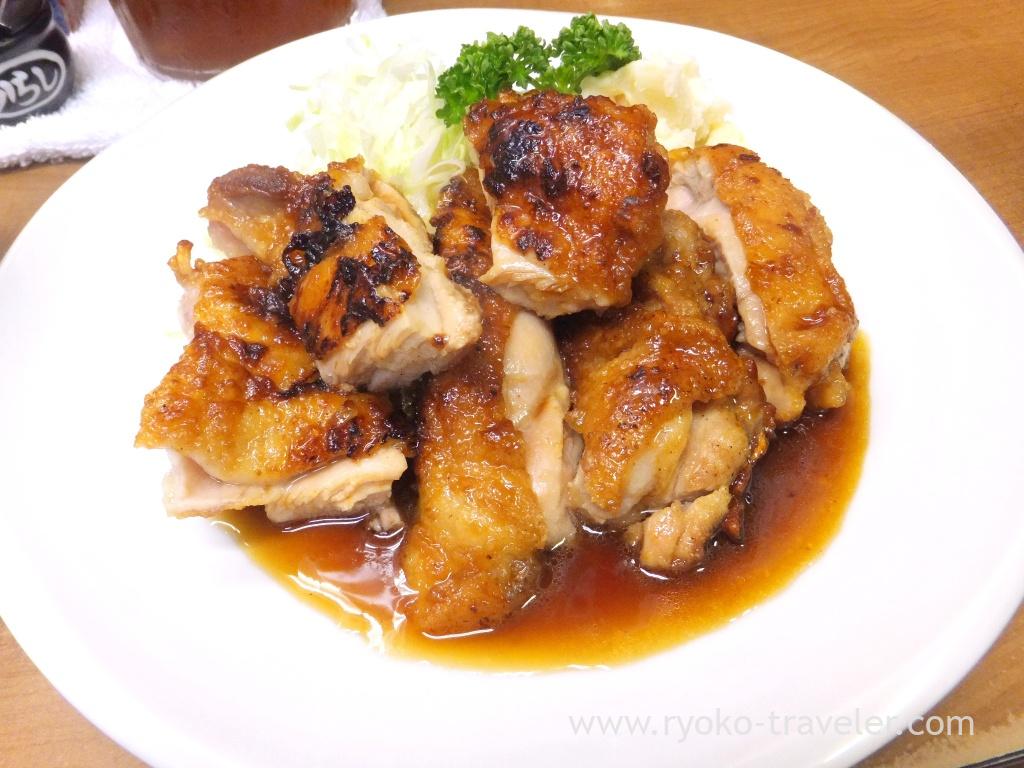 One slice of the chicken. Huge. Most of people will be satisfied with this hearty meal. But it's too much for ladies. Me, too. I recommend you share it and another seafood with someone.
You might think Tsukiji is a place to eat seafood, but they also have good meat because there're some meat wholesale shop outside Tsukiji market.
About

Name Odayasu (小田保)
Open Morning through noon
Reservation Unavailable
Credit card Unavailable

Google Map (Current location in Toyosu Market)