I went to Odayasu (小田保) in succession. I couldn't give up !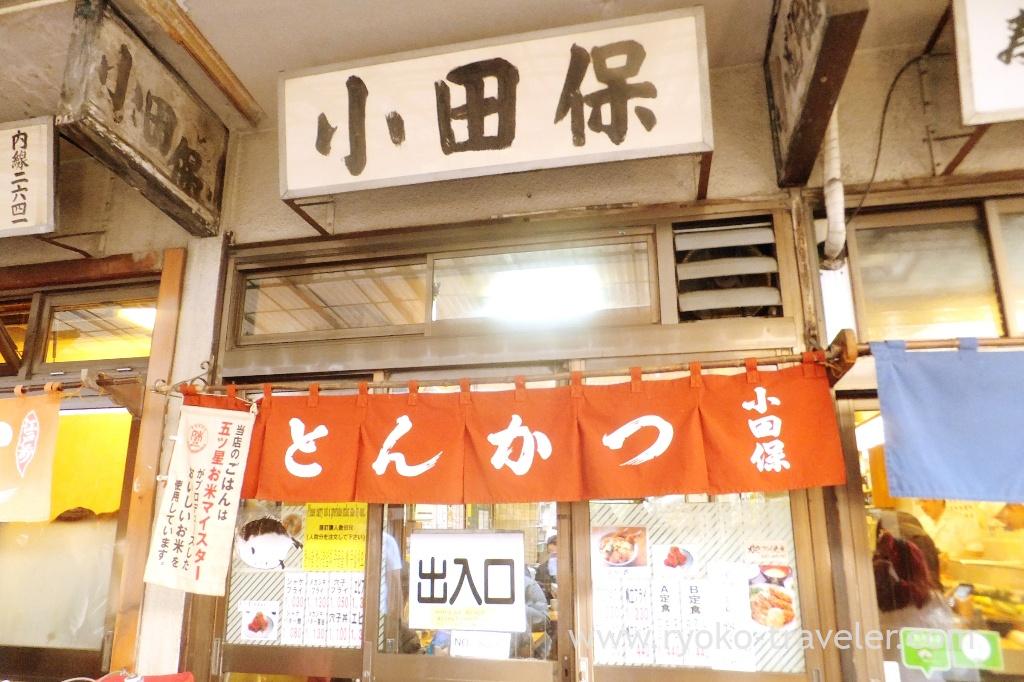 "I definitely eat deep fried saury this season !"
I heard they serve deep fried saury the previous day and I went to there. I thought this might be the last chance to eat deep fried saury at Odayasu. Of course, they might serve deep fried saury from now on until winter comes. But you know seasonal fresh seafood is not on the market everytime. Also now is typhoon season around Japan.
And also I heard that Odayasu has started to serve "Kaki Mix" (Deep fried oyster and fried oyster with butter set) from the beginning of this October.
I decided to eat both. Mostly whenever I go to Odayasu, I go there by myself. But that day, I went to there with my friend. So, we could share both 🙂 As soon as we entered Odayasu, we saw whiteboard menu. There was the word "Deep fried Saury" on the menus. We were so excited and ordered it !
This saury was large and fatty. It went with tartar sauce !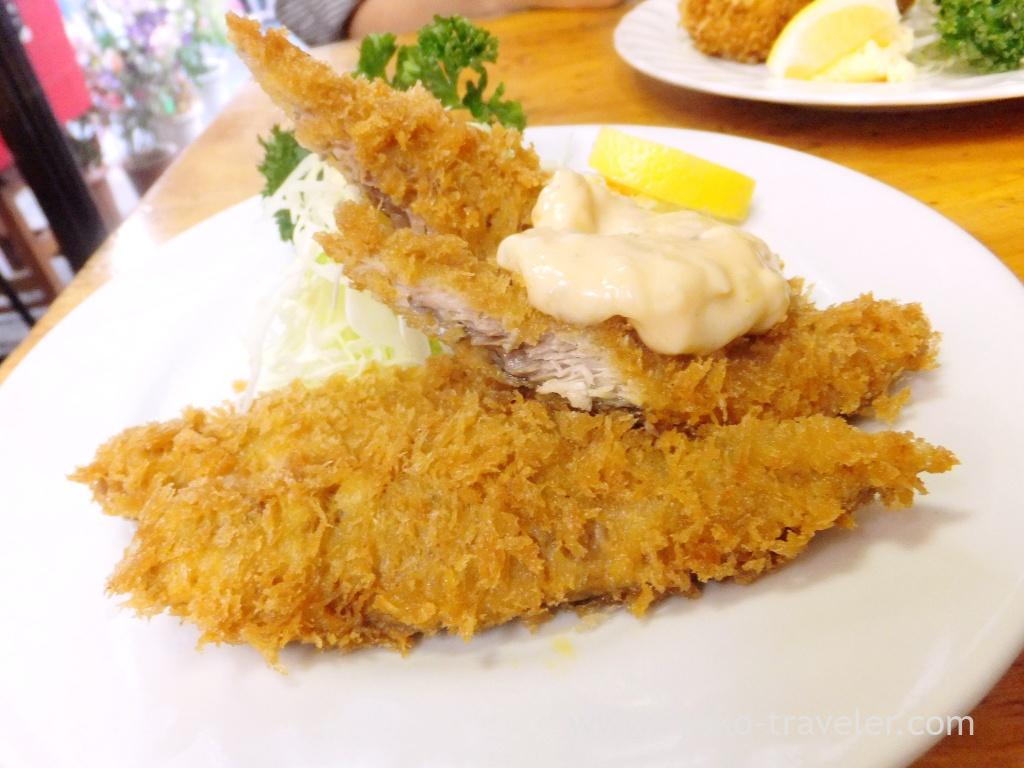 Kaki Mix is set having deep fried oysters and fried oysters with butter. Of course it have rice, miso soup (and sometime pickled vegetables….) That day, three deep fried oysters and three fried oysters with butter on the dish.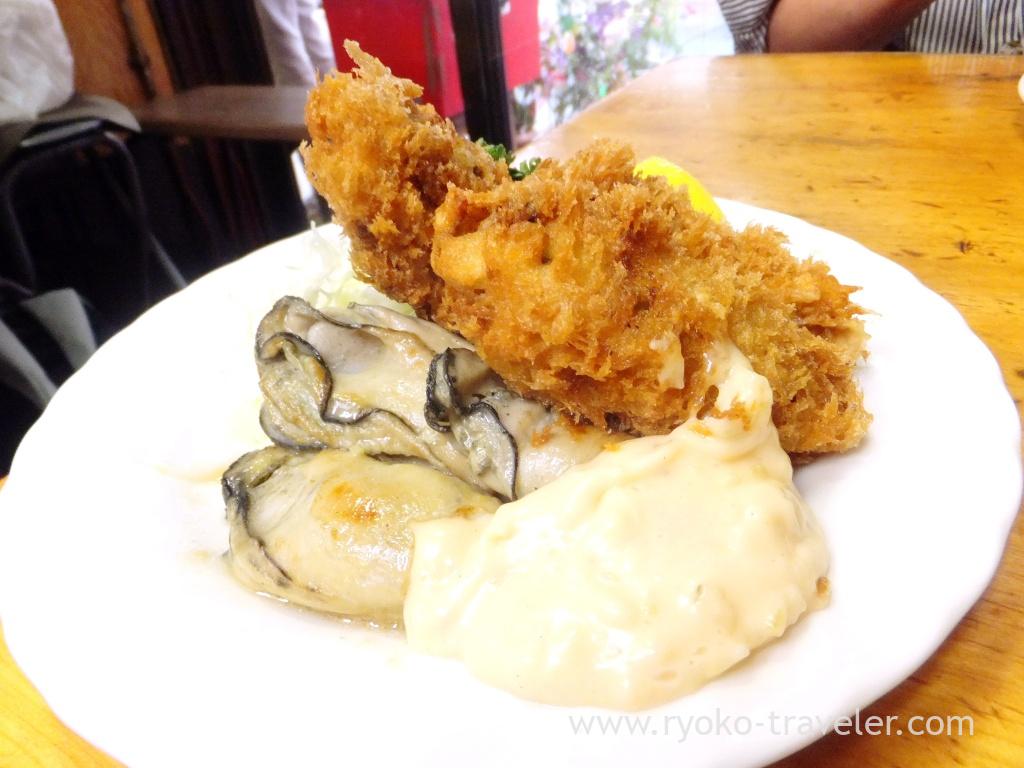 Look at it ! Those were quite large ! In recent years, oysters were very small until the end of years. So, I was glad ! I expect that oysters will become so large around December ! Oh my ! I'm looking forward to welcoming December.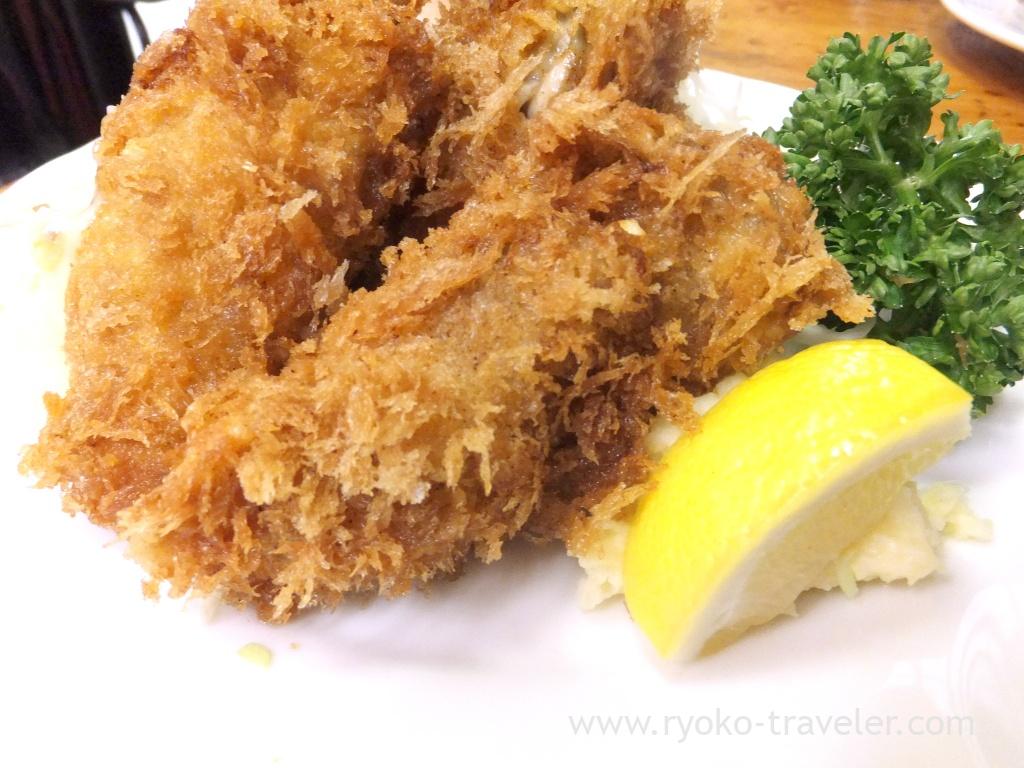 Putting saury and oyter on the rice together ! This season only !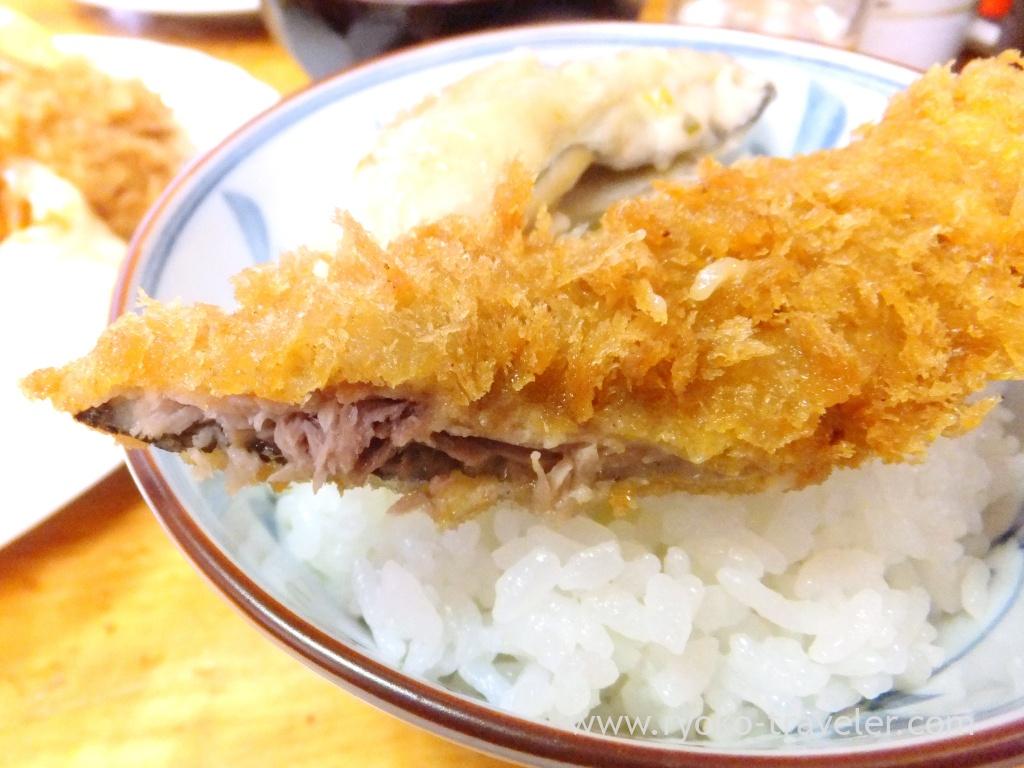 This nikomi (stew) was delicious, too. But it was a little salty and sweet, so my friend who didn't have rice and alcoholic drinks seemed to be hard to eat it. This food might be good for nikomi bowl by myself, as my another friends did.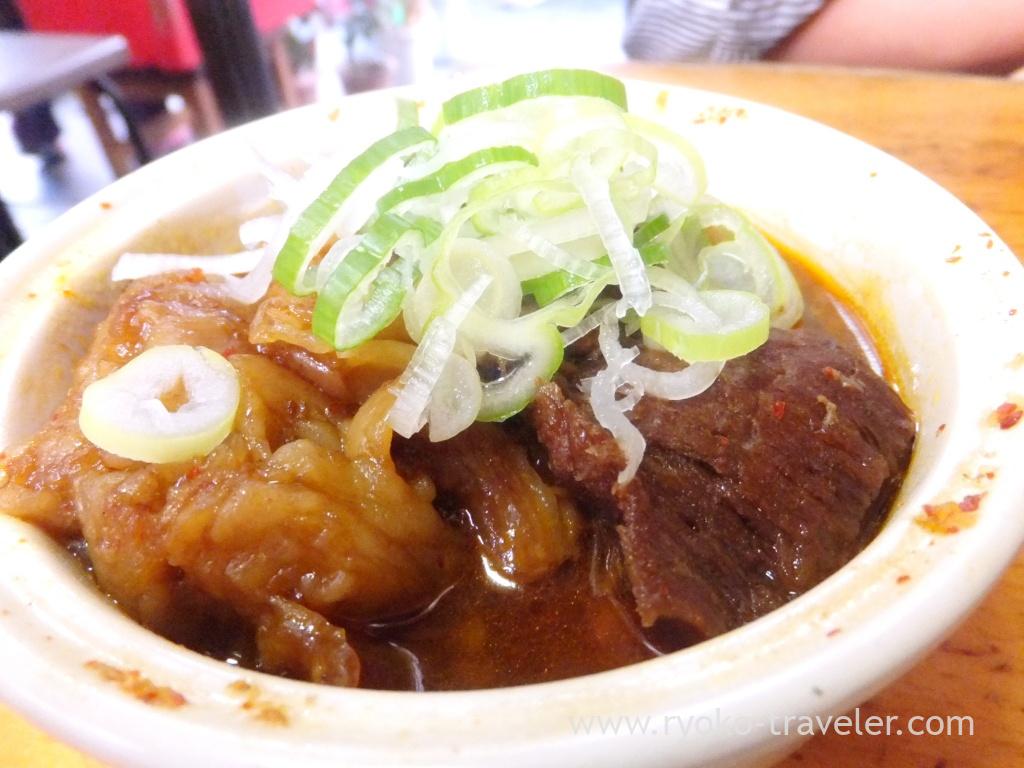 I was completely satisfied with Autumn foods and can welcome winter !
About

Name Odayasu (小田保)
Open Morning through noon
Reservation Unavailable
Credit card Unavailable

Google Map (Current location in Toyosu Market)