I went to Tsukiji market to have breakfast this morning after long intervals. Tsukiji will move next year, so I can't be getting up late and failing breakfast at Tsukiji. Today, I have some clear targets. Deep fried saury, fried tilefish with butter or deep fried sweet fish with its egg on the blackboard menus of Odayasu (小田保). So, I went straight to Odayasu.
But everything that I wanted was not on the menu. Oh my ! I was very disappointed because it's too hard for me to get up early this morning. But I had no time to cry. I had to decide my breakfast soon. I had no energy to see another menus. So, I ordered deep fried Spanish mackerel (Sawara in Japanese) on the blackboard menu. And also I ordred rice and miso soup.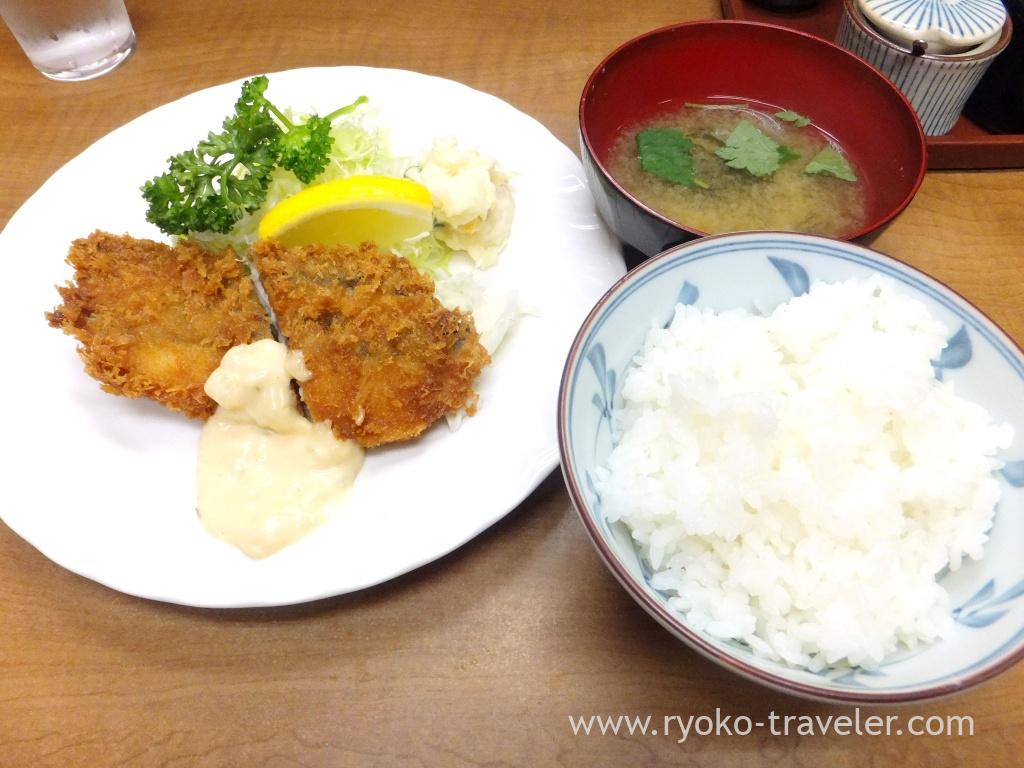 This was rather small. So I should have ordered it with another food.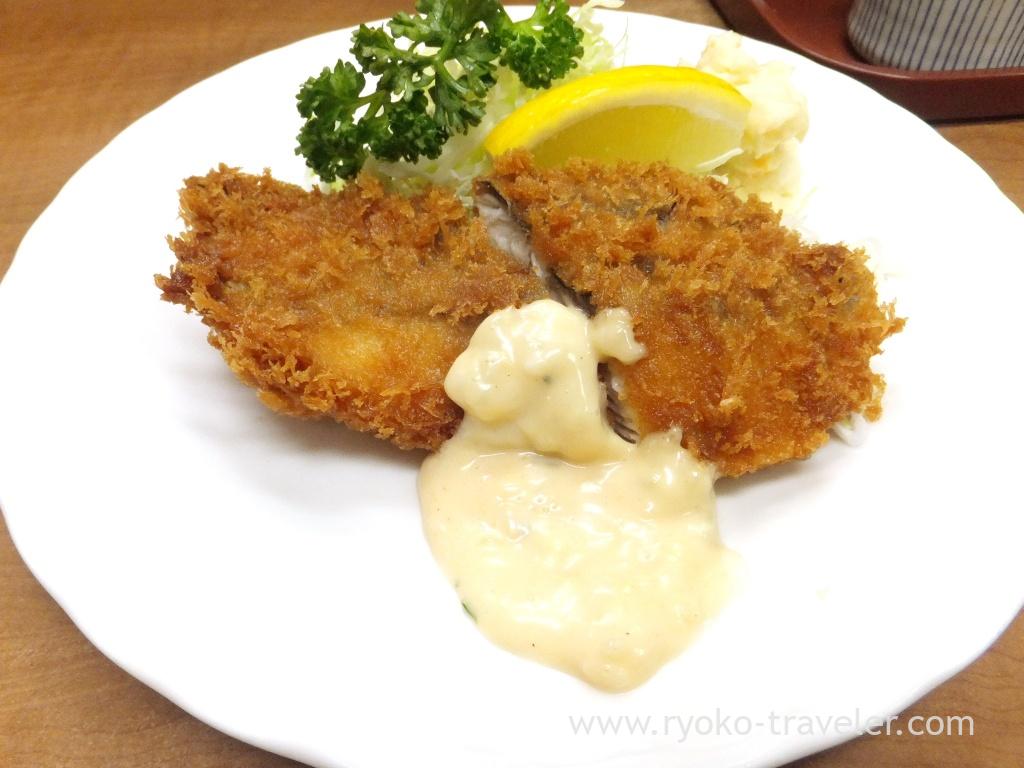 It's the section of the deep fried Spanish mackerel. The meat was thick and delicious.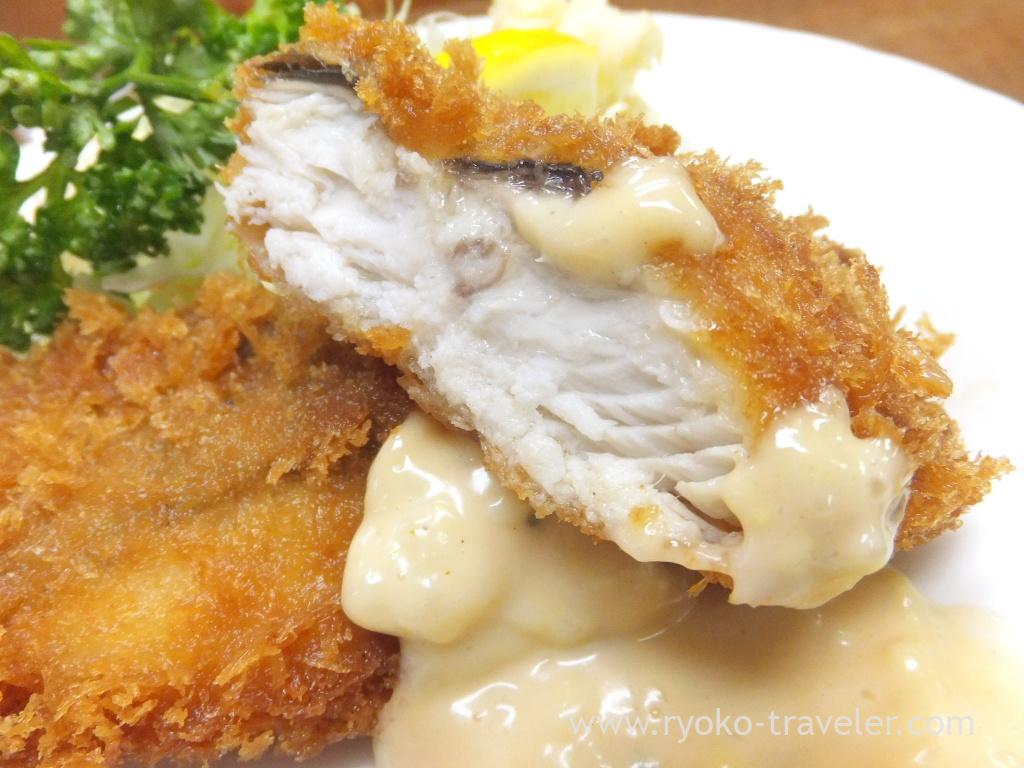 Now, I am thinking about my breakfast tomorrow. Tomorrow is Wednesday. But Tsukiji Market is open. So, I might try Odayasu again. I can't give up 🙂
About

Name Odayasu (小田保)
Open Morning through noon
Reservation Unavailable
Credit card Unavailable

Google Map (Current location in Toyosu Market)