New inexpensive izakaya was open close to Funabashi station before I know. The shop's name is Masuyama (大衆酒場 増やま). One of my friend is already regular customer there ! Speaking of Funabashi, there are many izakaya that is open from daytime.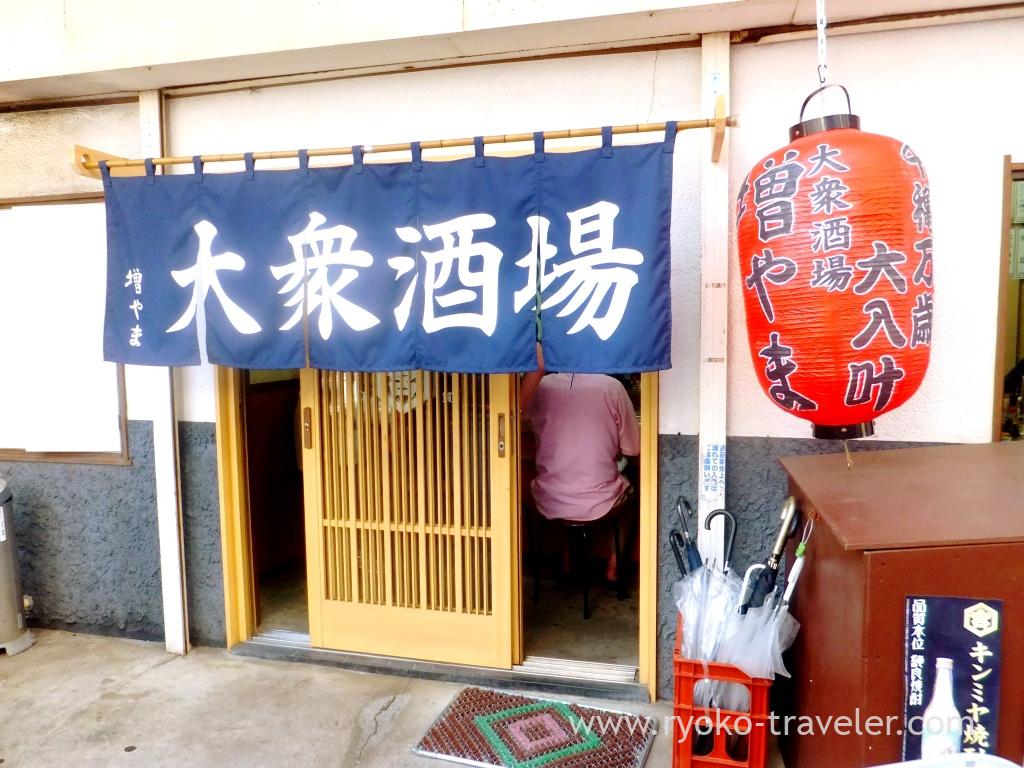 Also Masuyama is open from 2 p.m. Menu was on the wall. Everything is inexpensive. Boiled egg with soy sauce is 100 yen, pig's leg is 250 yen… amazing.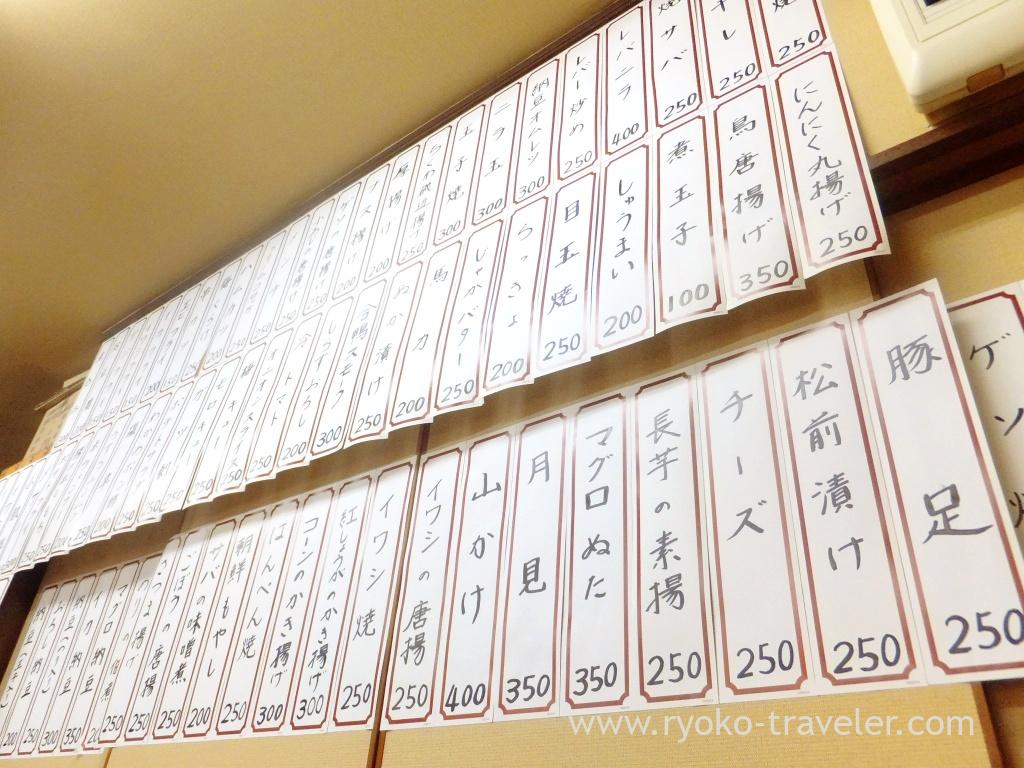 Anyway, we ordered our drinks. Mine was shochu highball (shochu and soda), and my friend had oolong tea as usual. He don't drink alcoholic drinks.
This boiled tofu was huge and hard. There's few meat. Yes, it can't be helped because it is very inexpensive 🙂 Tofu had plenty of tastes of meat !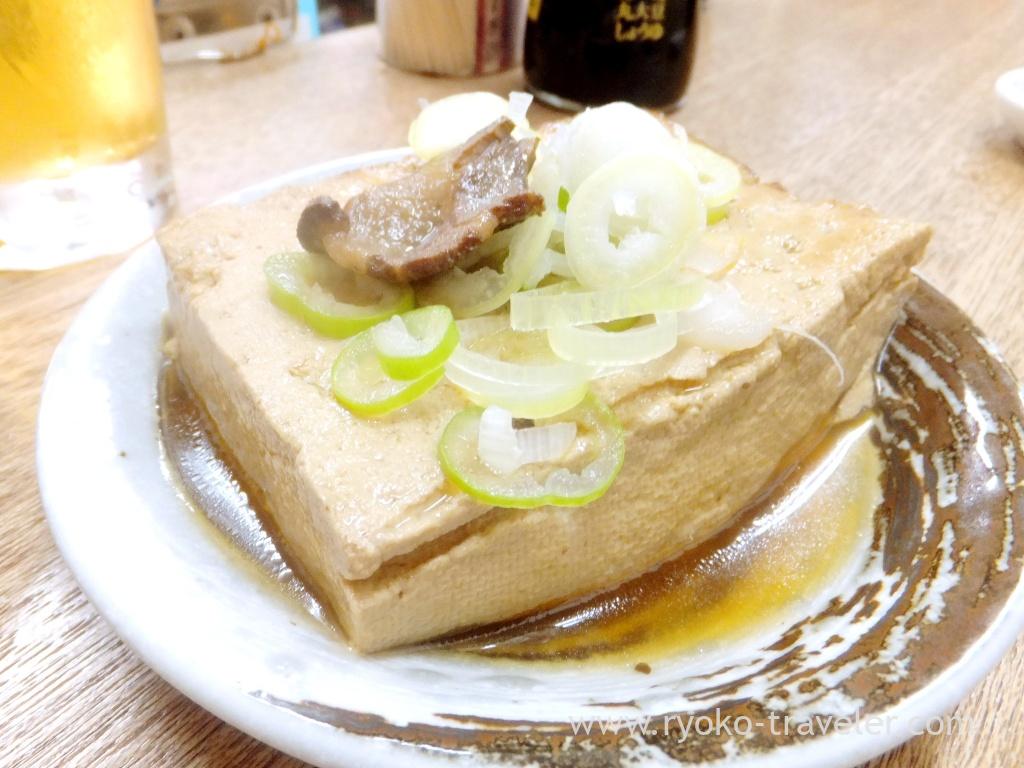 Vinegared sardine. It was vinegared too strong ! Wow ! But somehow I liked this sharp sourness.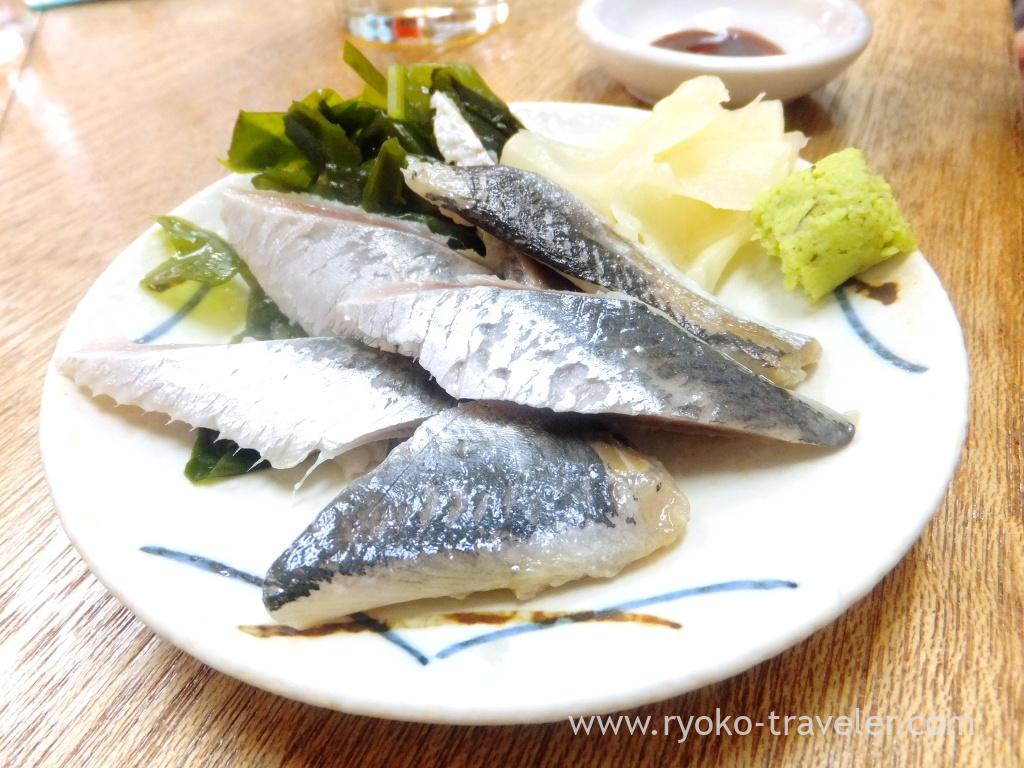 Squid leg's karaage. Squid is my delight. So. It's crisp.
Bonito tataki. "tataki" have some means. "Tataki" here means "lightly grilled".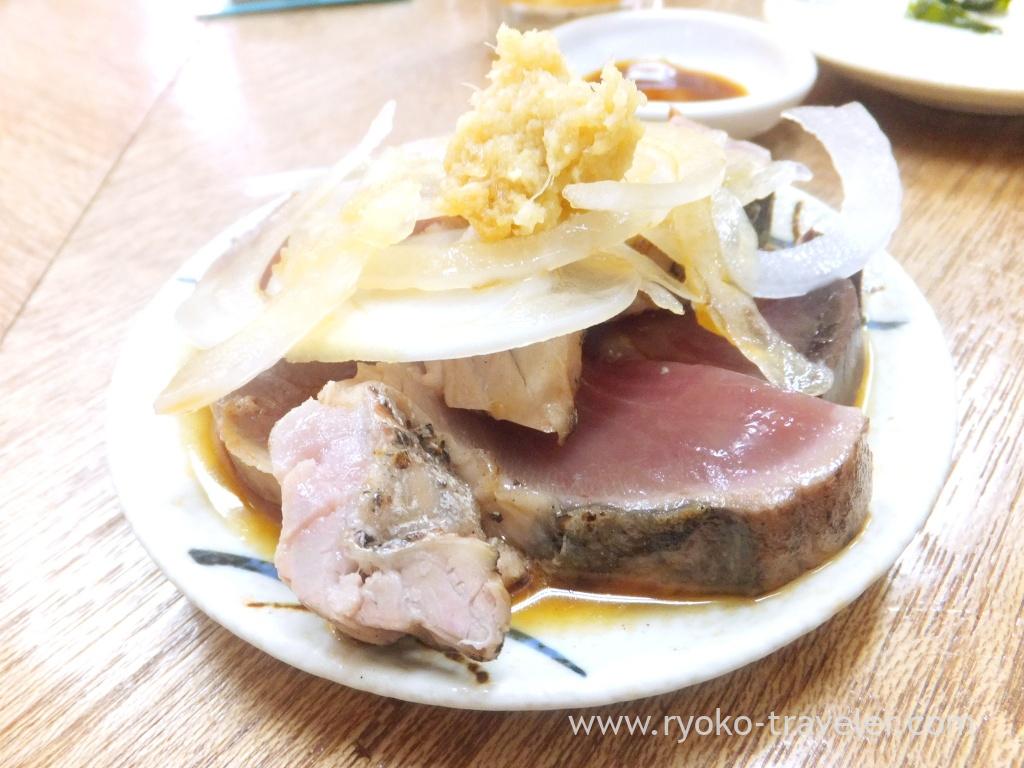 We still wanted to eat some, so we ordered Sillago tempura. Sillago is called Kisu in Japanese. Its meat was soft and good.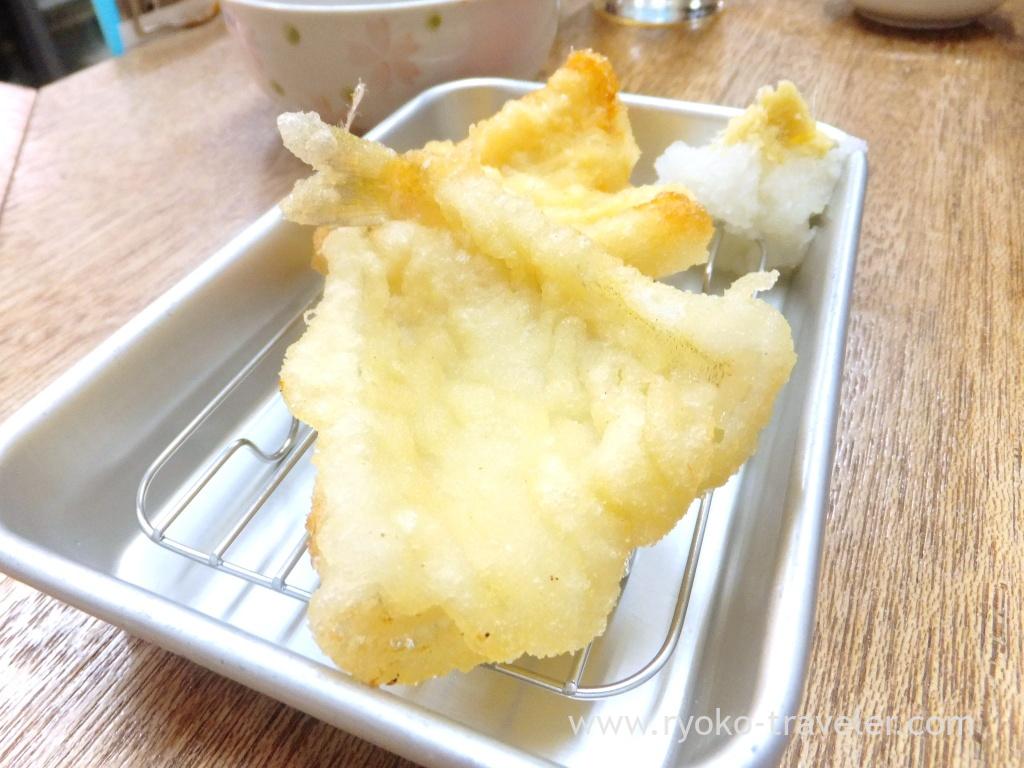 Though it was still daytime, there was nearly full in the shop. They already seemed to get many regular customers ! I want to go there again, too.
About

Name Masuyama (大衆酒場 増やま)
Open Day thorugh night
Reservation Unavailable
Credit card Unavailable

Google Map