This is a continuation of an article about Kanagawa eating tour.
http://www.ryoko-traveler.com/noan1/
After finished eating kakigori, we moved to Enoshima for eating gelato. Yeah, we were fully aware that we must have stomachache 😛
The shop my friend took me to was very small shop that is stands along the Enoden railway.
The Market SE1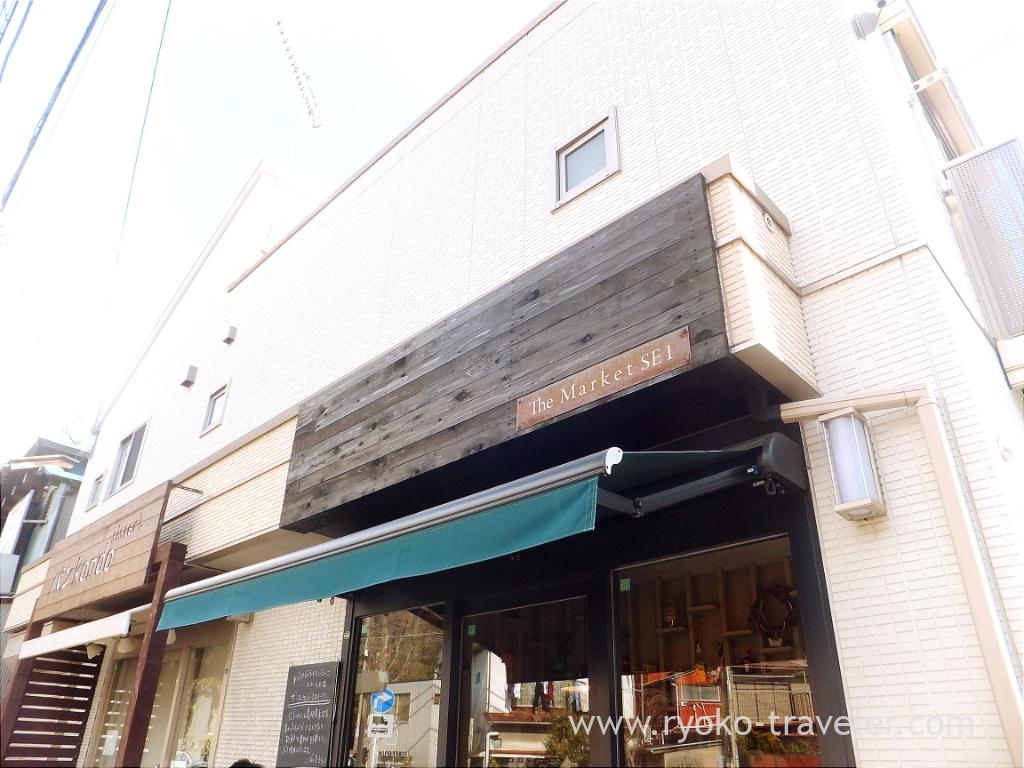 There were more than ten flavors of gelato in a showcase, But what we wanted to eat this day was… "SE1 "!
SE1 500 yen
"SE1" is a gelato based on milk gelato and mixed with seasonal fruits , nuts and so on.
This day, it had kumquats, called "Tamatama (たまたま)" Hmm. kumquats have some species….. I knew nothing.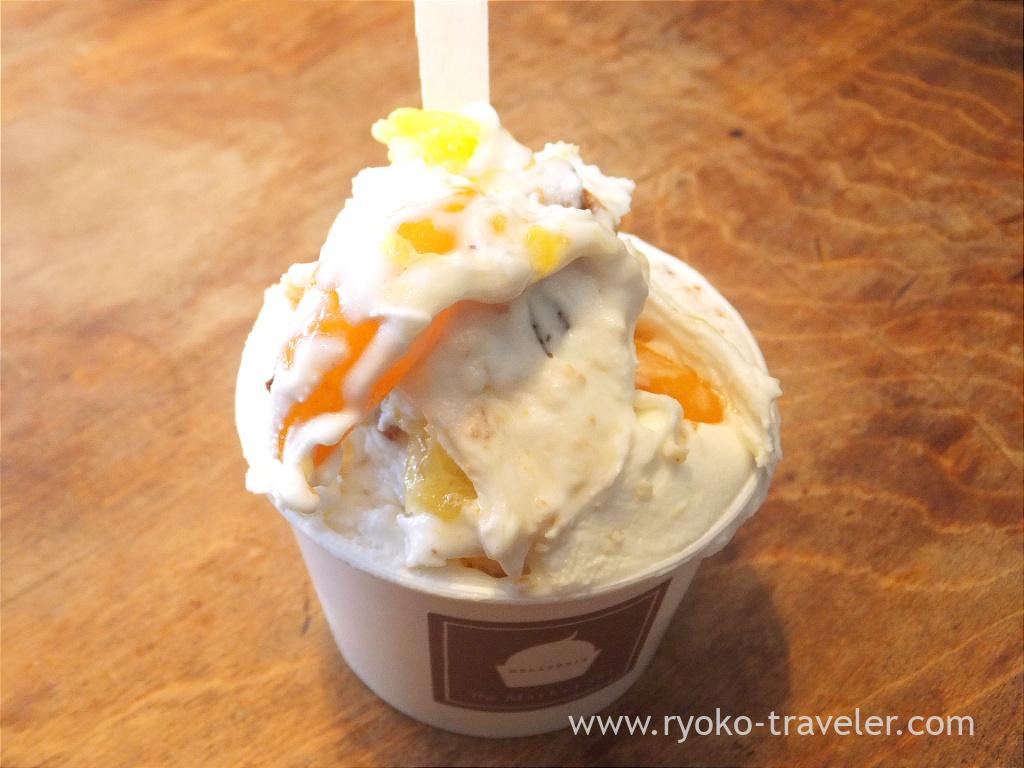 We leaned together and ate gelato at the corner of the shop 🙂
There is a bench outside, too, but it was still cold for eating gelato outside 😛
I felt some texture in my mouth. It was funny, and tasted good.
We left the gelato shop, and there was much time till our last restaurant this day open, so we killed time at Enoshima Aquarium.
Enoshima Aquarium, it is a so large aquarium and they hold dolphins show and so on. I do want to spend all day next time !
Admission fee is 2000 yen. And annual passport is 4000 yen.
If you come to the aquarium more than two times in a year, you'd better buy the annual passport.
What most attracted us was jellyfishes' champagne tower. This picture doesn't show you well, but it was really beautiful. Fantastic.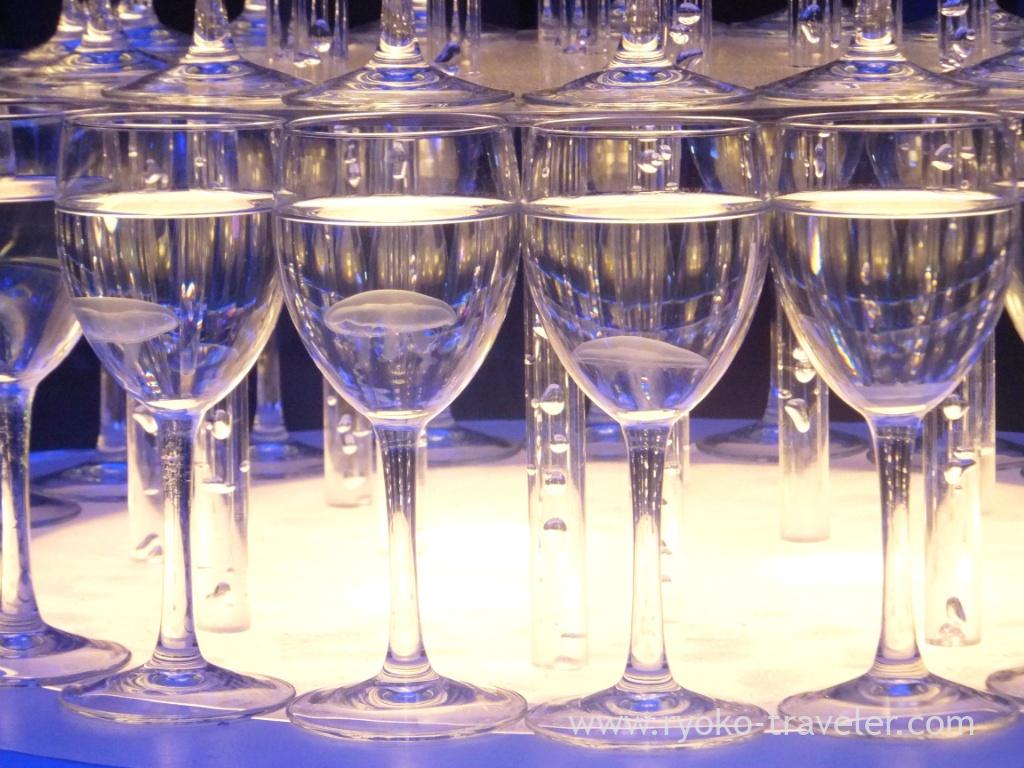 But it seems difficult to clear them 🙁
By the way, we hadn't eaten meals yet from morning :O