After I was back from Kinsakubaru primeval forest, I got my baggage at the hotel and got on the bus to Mangrove park. Though Amami is surrounded by splended sea, I did nothing but go places that can't be seen sea. I love forest :p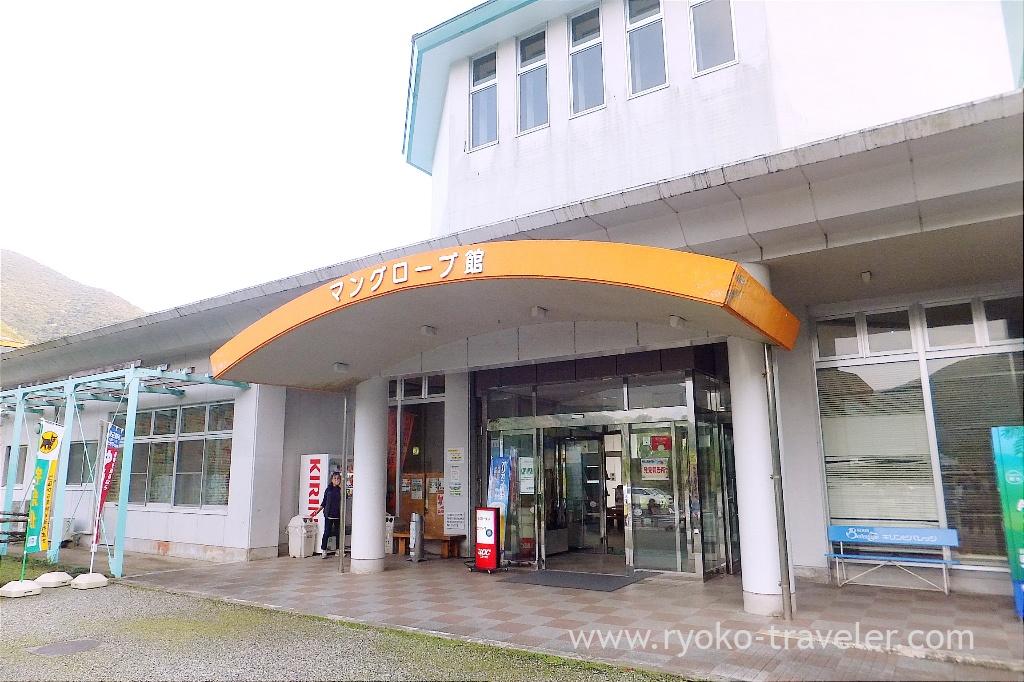 We can canoe and see mangrove at this park. It cost us 1500 yen. Truthfully speaking, I wasn't interested in seeing mangrove from the canoe. Just I wanted canoeing.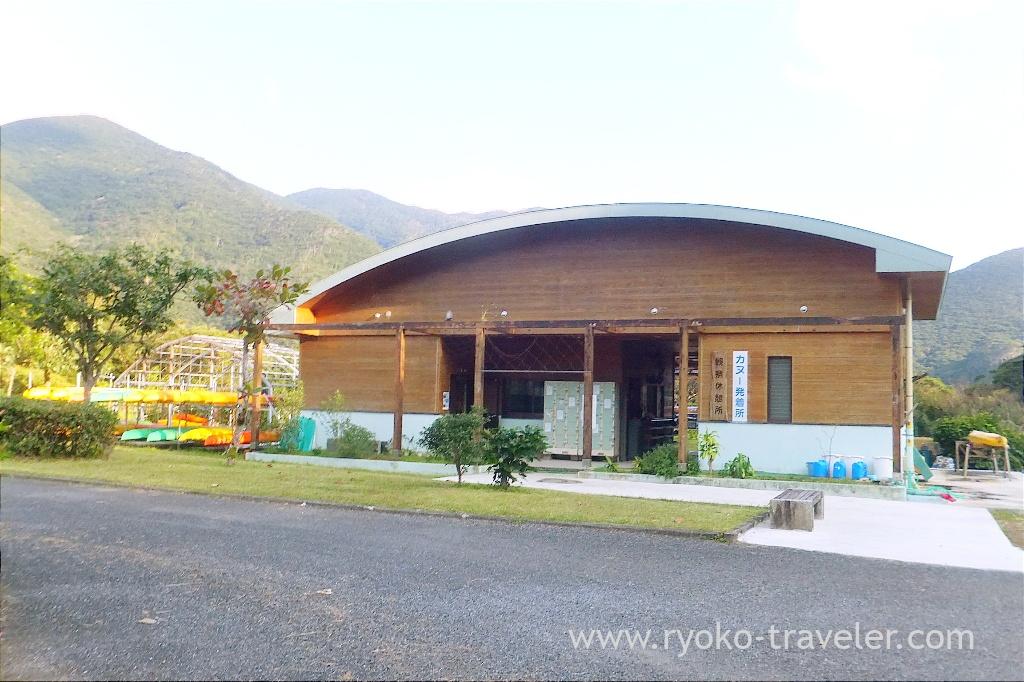 Though over 20 years had passed since I tried canoeing before, the staff taught me how to canoe and went ahead !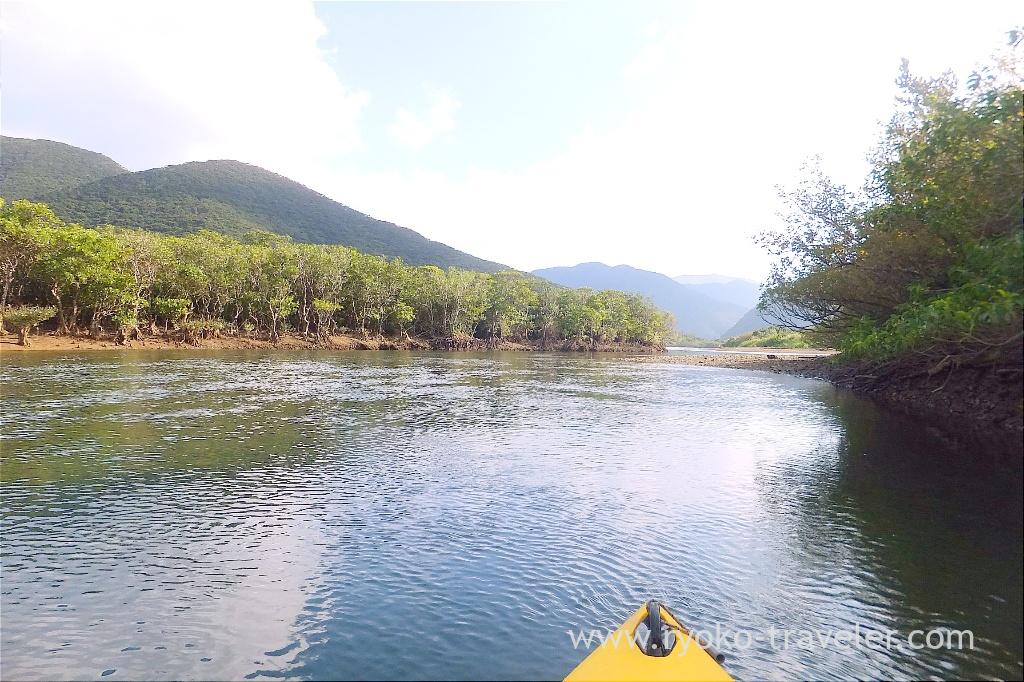 There was no one except the staff and me. Luxury time. I heard that there're not many people coming to there on Sundays afternoon.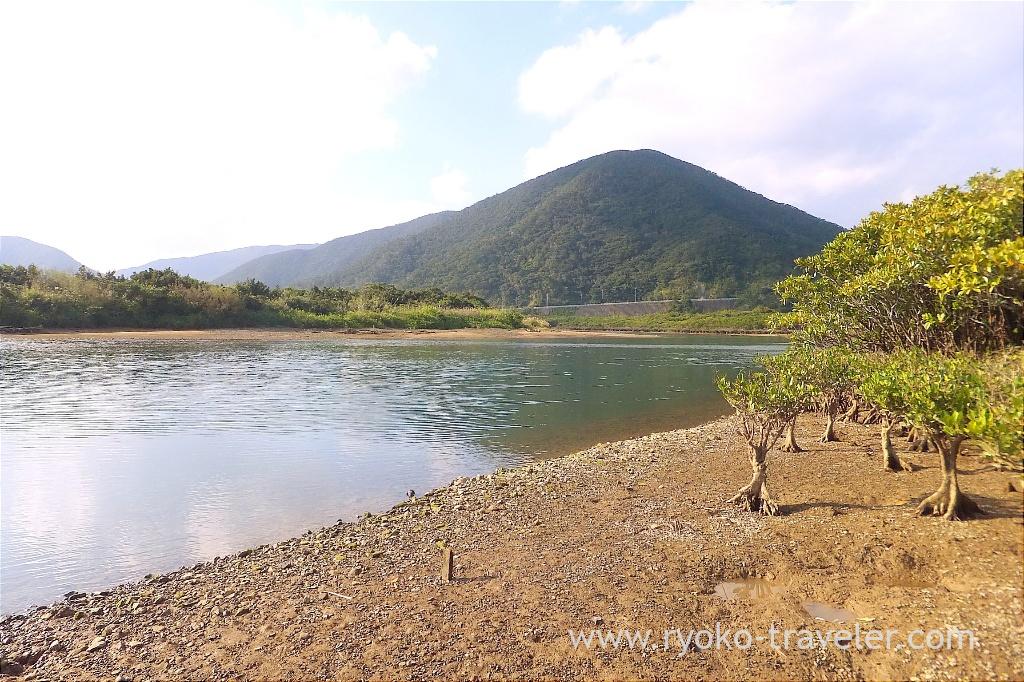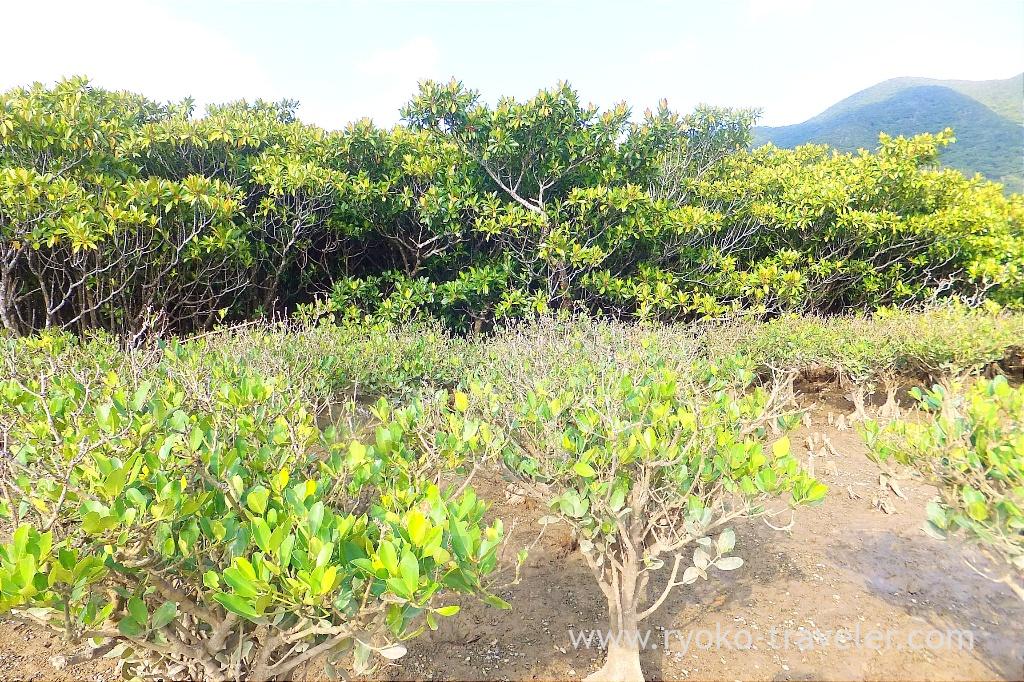 If the tide is full, we can canoe between those mangrove trees. But as you see, it wasn't. So, we could stand on the place and see many living things like shrimps and crabs.
By the way, I ate goat curry at the restaurant in Mangrove park because I had to wait about one hour for canoeing. Well I didn't eat anything after breakfast !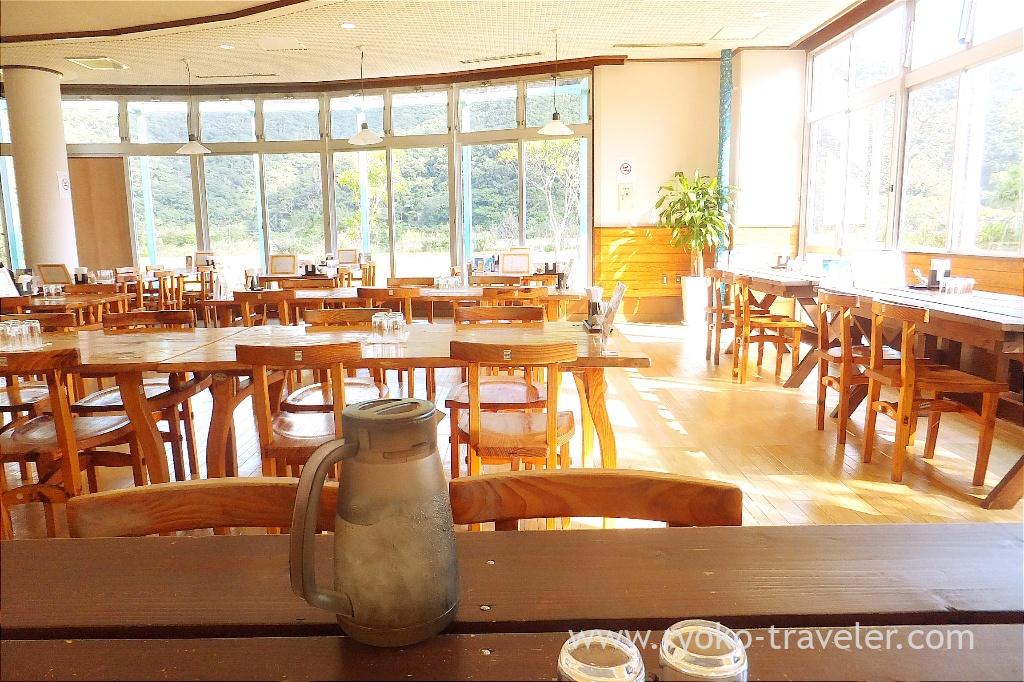 The staff said to me that goat meat have strong smell, but I decided to eat it. Certainly, the meat had strong smell, but much spices of curry and garlic chips made it milder. Umm. But it had strong tastes all the same :p Still I ate it up. This was the first time to eat goat. It was curious experience for me 🙂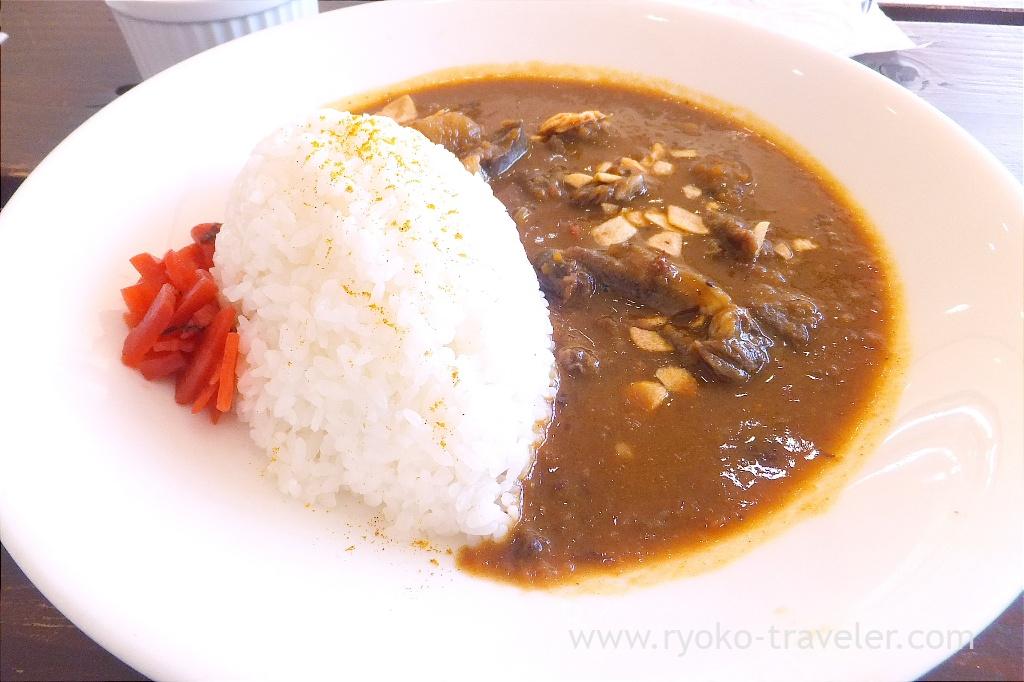 After canoeing, I examined the bus schedule. There was no time to lose ! Last bus to my hotel that day was just 20 minutes later ! There is small aquarium in the architecture. And we can miniature golf, too. You can enjoy in the park throughout the day. But I said good-bye to them quickly and went to the bus stop.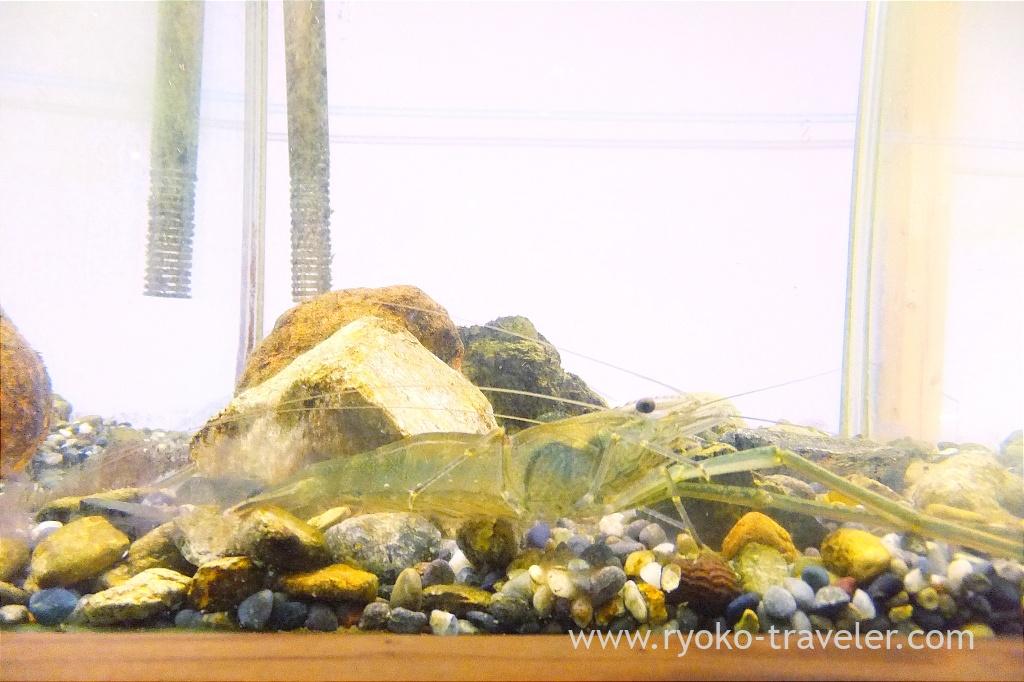 About

Name Mangrove Park (マングローブ館)
Open Morning through evening
Reservation Unavailable
URL Website

Google Map