Now, I'm crazy about eating curry 🙂
Well, I feel like eating spicy curry in hot days. Especially this year !
That's why I went to popular Indian foods restaurant near Nishi-Ojima station that is named Maharani.
Though recently I often go to eat curry here and there, I'll stop going to eat many Indian cuisine restaurants by myself so frequently.
My favorite Indian cuisine restaurants are .. Nico, Shiba, Kamal pool, Delhi, Jyogame and here "Maharani".
I'll go to my favorite restaurants sometimes.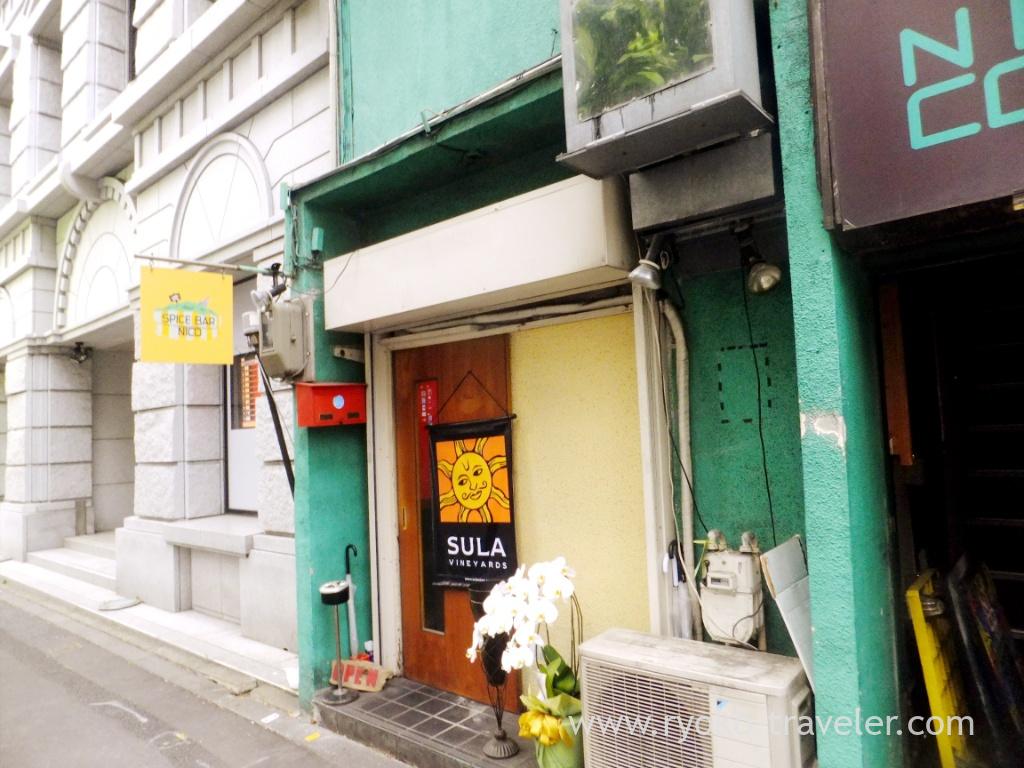 (Closed) Kiyosumi-Shirakawa : New Indian foods bar is open

Notice : Spice Bar Nico already quit her business and went back hometown. (January 14th, 2016) Very well-known c...


http://www.ryoko-traveler.com/shiba1/

Kiba : Tandoor bar (カマルプール)

Tandoori foods with alcoholic drinks. My friend asked me to join dinner at Kamal Pool. It is tandoor bar. They serve ...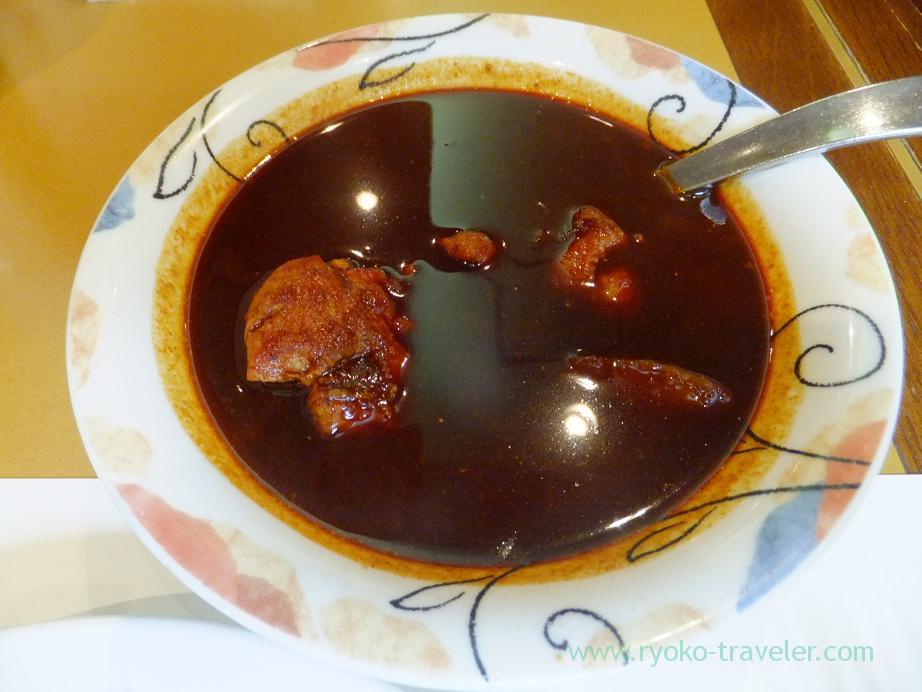 Too hot for me ! (Ginza)

I ate curry and rice at Delhi, Ginza.Well,,,, its color doesn't seem foods :(It seems inferno. It seems really hot....


http://www.ryoko-traveler.com/jogame1_ueno-pakistan-bazar1/
I can use my commuter pass, so I can go to Nishi-Ojima with ease at weekends 🙂
Nishi-Ojima itself don't have any amusement spots and nice shops, so if I can't use my commuter pass, I may not feel like going to come to Nishi-Ojima 😛
"Today's curry" was keema with eggplant.
At lunchtime, we can select one from some sets. Those sets are different in accordance with its amounts.
And we can select our curries from "today's curry" and some curries. We can also choice the degrees of spiceness. Such a system can be seen at many Indian restaurants 🙂
I ordered a C Lunch (Cランチ, 950 yen)
C have two kinds of curries, naan, salads, chicken tikka.
I choiced my curries "today's curry" and mutton curry with very hot.
Very hot curry at Rhino
Very hot curry at Maharani
Those are quitely different !
Umm.. Rhyno's was not hot at all 😛
http://www.ryoko-traveler.com/rhino1/
I'm satisfied with the hotness this time ! But somehow the Indian waitress worried about me 😛
"Don't you feel so hot ? Are you OK ?"
Not at all !
Eggplant keema had big eggplant pieces !
Chicken tikka. I thought it is very big, but it had a bone in it 😛 Still it was big and tasty.
After finished eating, I felt like eating chai (チャイ, 200 yen), so I ordered it.
After all I paid as same prices as Special set (1150 yen) that have dessert, drink and kebab 😛
But, my meal never finish without chai at Indian foods restaurant !
About Maharani (マハラニ)
Address / 2-35-9 Ojima, Koto-ku, Tokyo
Station / Nishi-ojima station (Toei subway)
Open / 11:00 – 15:00, 17:00 – 22:30
Closed / Mondays' dinnertime
Website / http://www.maharaniojima.com/(in Japanese only)