Well, I feel like eating spicy curry in hot days. Especially this year ! That's why I went to popular Indian foods restaurant near Nishi-Ojima station that is named Maharani (マハラニ) today.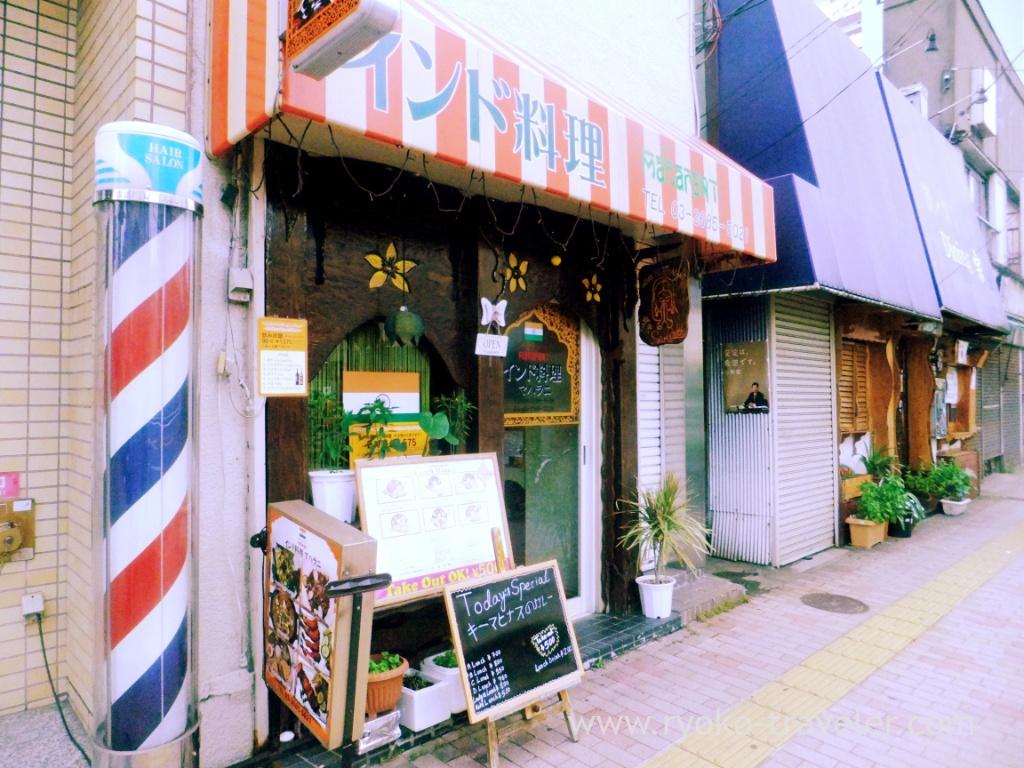 I can use my commuter pass, so I can go to Nishi-Ojima with ease on weekends. Nishi-Ojima don't have any amusement spots and nice shops, but many Southern Asian people for example India, Nepal, Pakistan live in this area. So, there are many good those local foods restaurants around there.
Maharani serve valuable lunch set even on weekends. This is lunch menu. Inexpensive ! "Today's curry" was keema with eggplant.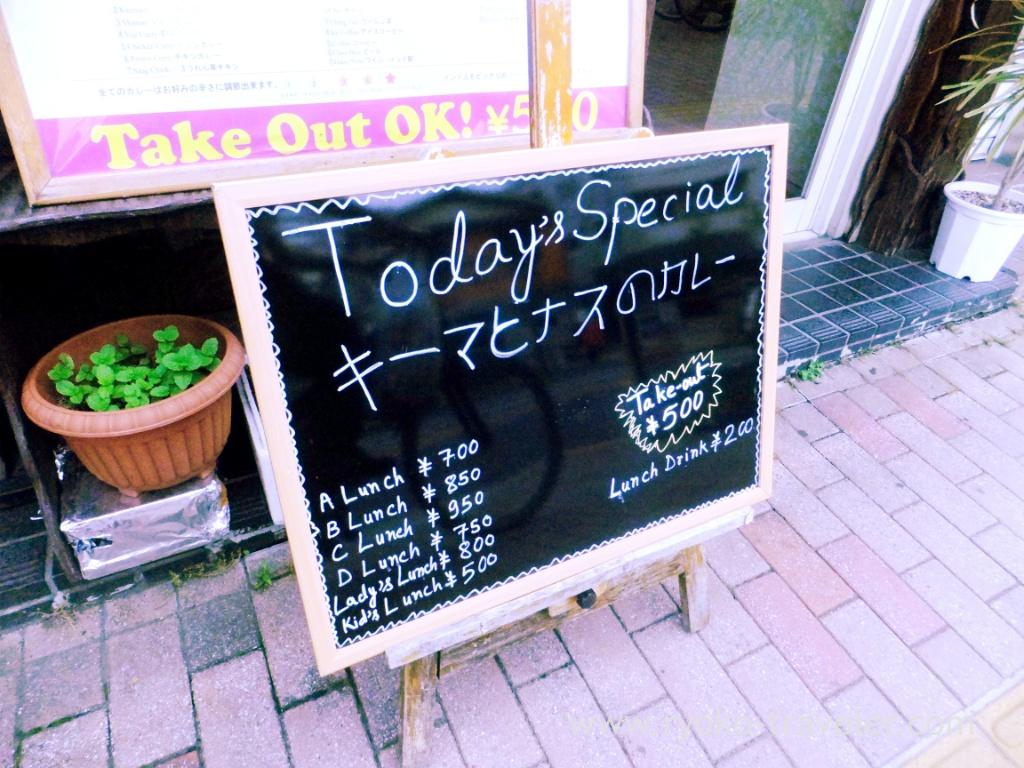 At lunchtime, we can select one from some sets. Those sets are different in accordance with its amounts. And we can select our curries from "today's curry" and some curries. We can also choice the degrees of spiciness. Such a system can be seen at many Indian restaurants 🙂
I ordered a C Lunch set having two curries, naan, salads, chicken tikka.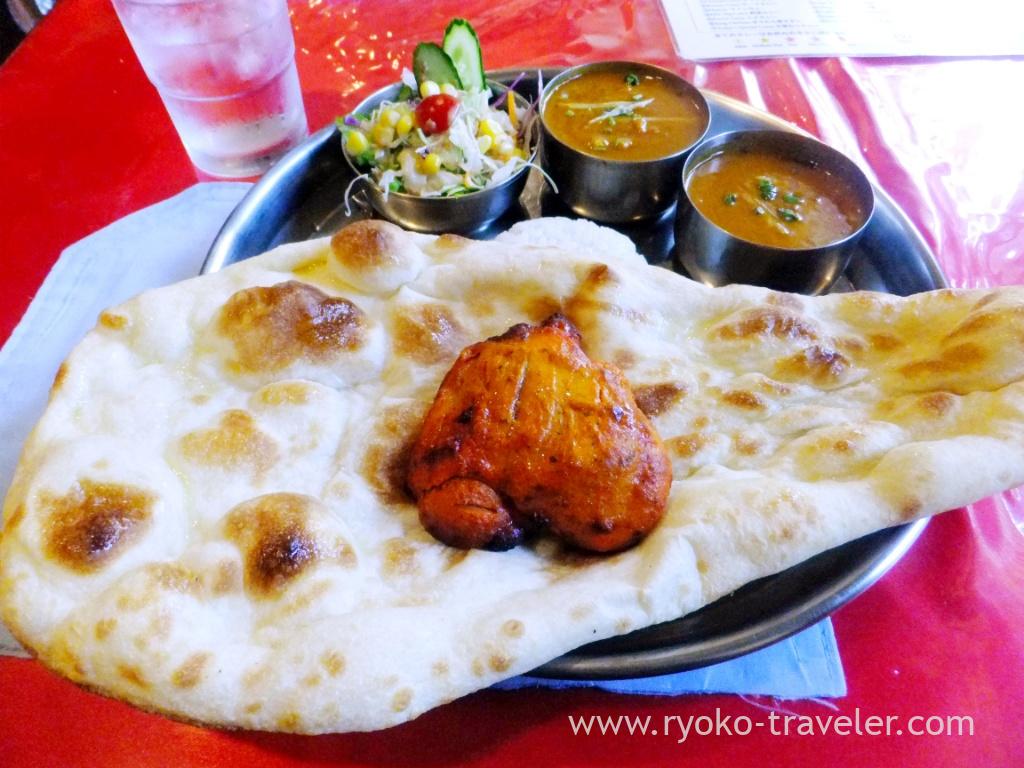 I choiced my curries "today's curry" and mutton curry with very spicy. Those were spicy as expected ! And delicious.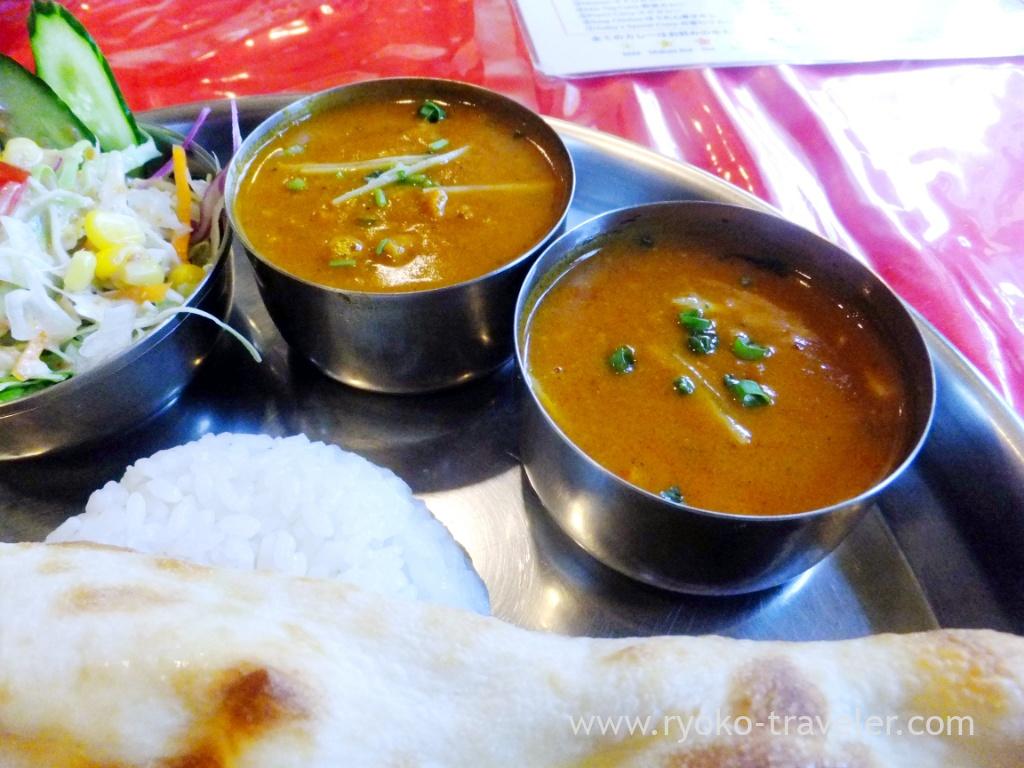 Eggplant keema had big eggplant pieces !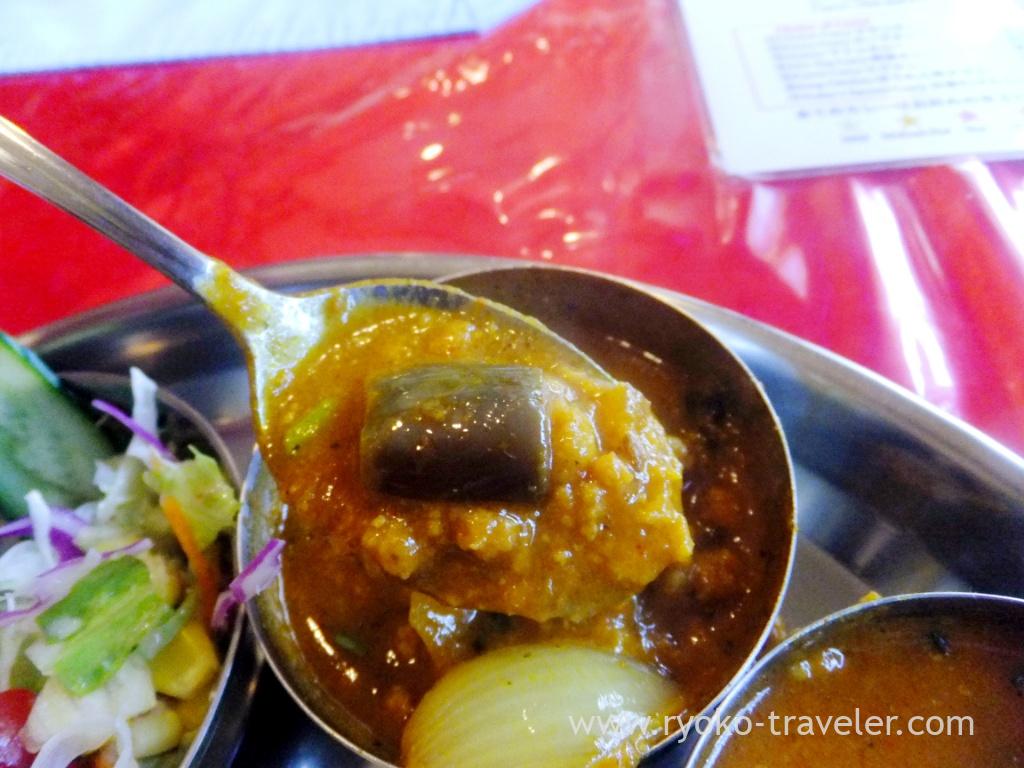 Chicken tikka. I thought it is very big, but it had a bone in it 😛 Still it was big and tasty.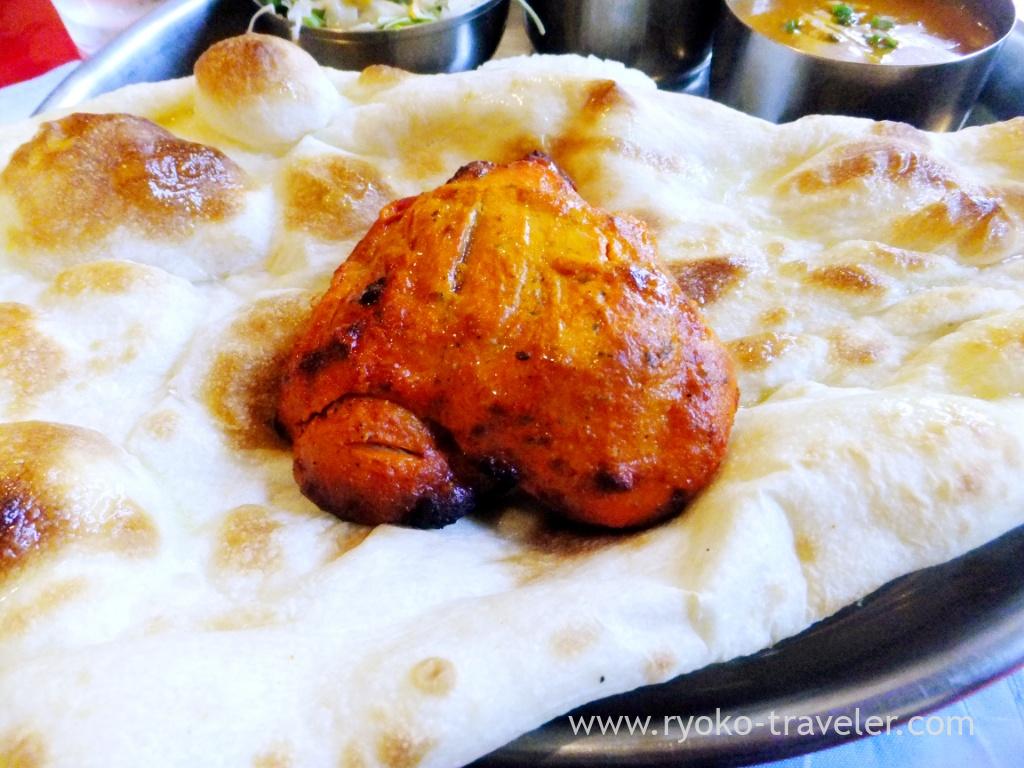 After finished eating, I felt like having chai.
After all I paid as much prices as Special set (1150 yen) that have dessert, drink and kebab . But, my meal never finish without chai at Indian foods restaurant !
About

Name Maharani (インド料理マハラニ)
Open Lunch, Dinner
Reservation Available for dinner time only
Credit card Available for dinner time only

Google Map