New Indian foods restaurant named Krishna Kitchen (クリスナキッチン) was open between JR Tsudanuma station and Shin-Tsudanuma station (Shin-Keisei line). There used to be another Indian foods restaurant, but the restaurant quit their business and Krishna Kitchen started their business in the same place.
Krishna Kitchen is on the second floor of the old and small building. Because of poorly lighted stairs and corridor, we needed courage to enter the building.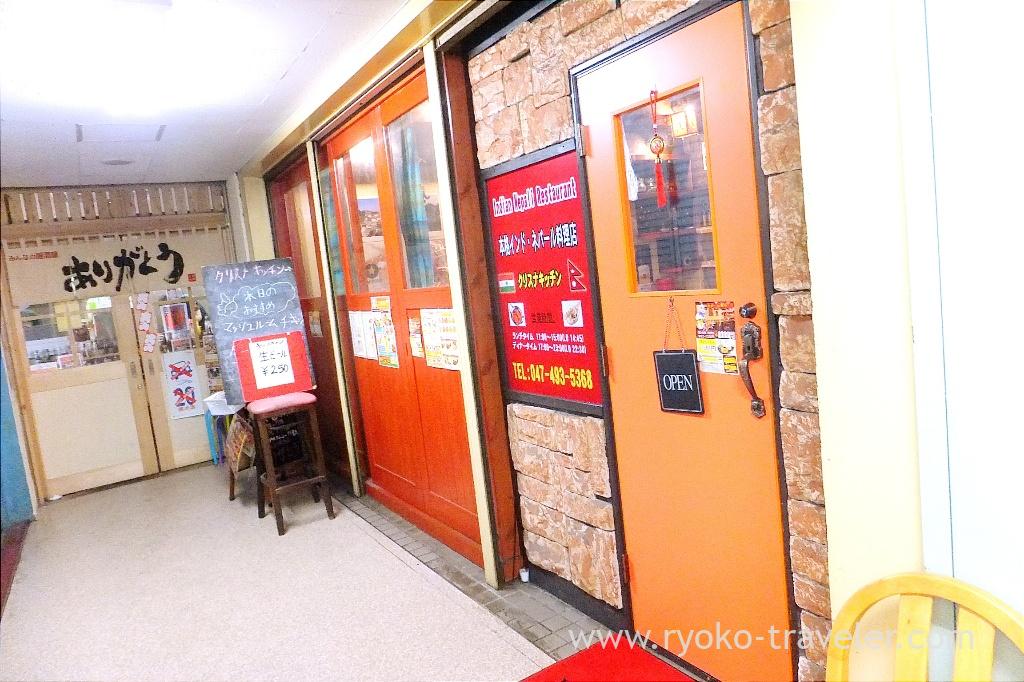 They have lunch menus at everyday's lunchtime until 3 p.m. They say they are "Indian Nepali restaurant". But I think their specialty is Nepali foods. Maybe.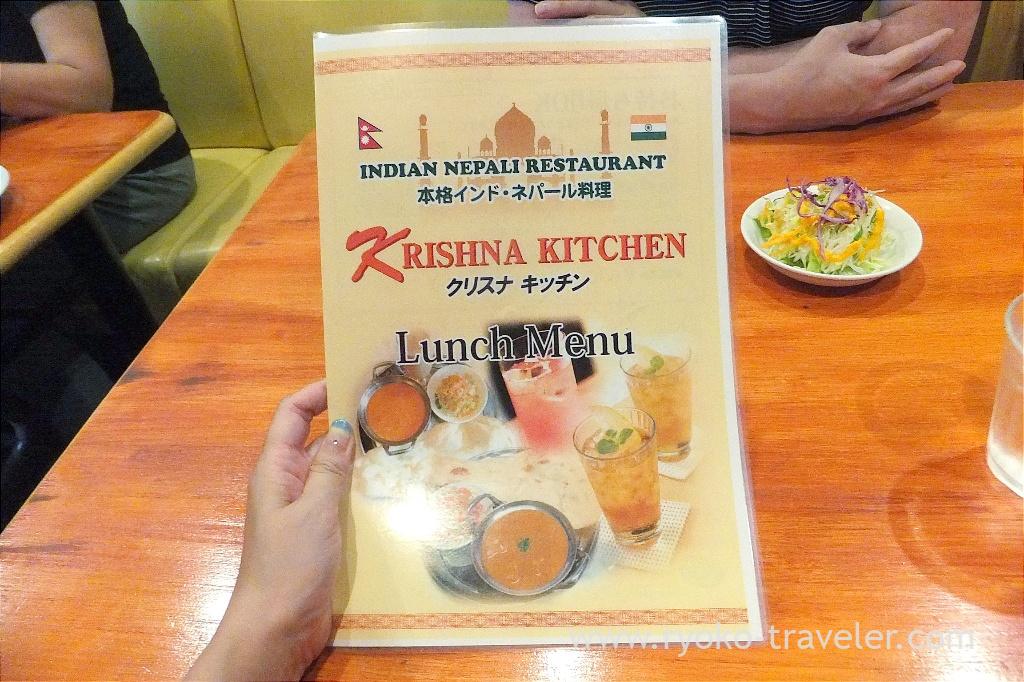 Lunch set menu. Each lunch set have one drink and salads. All set except "A lunch" and "Today's special set" offers free refills of naan or rice.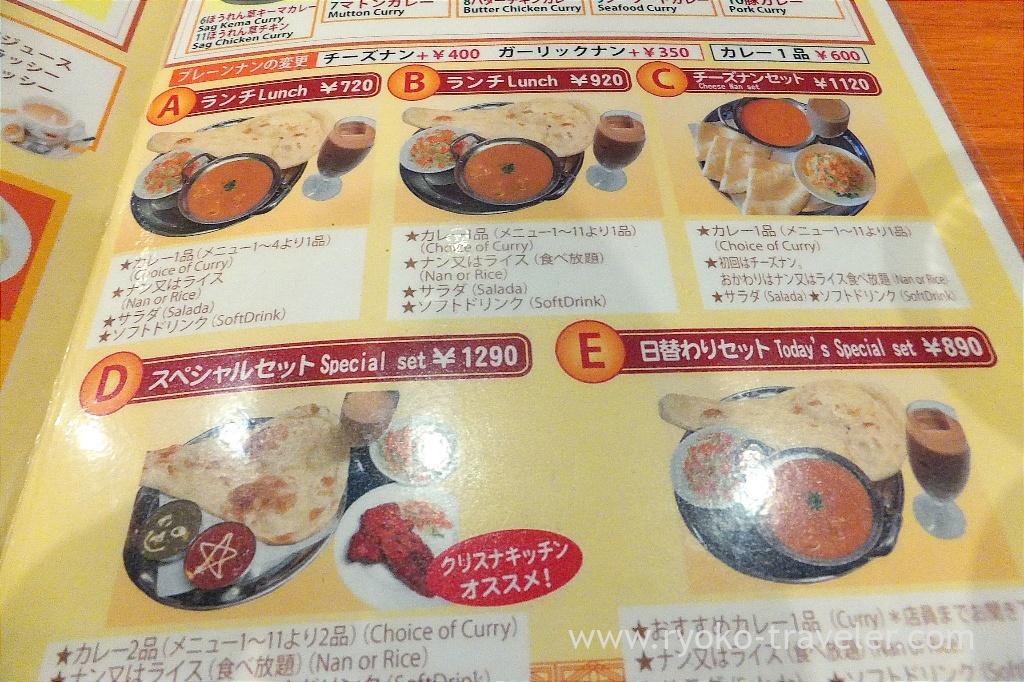 We can choose your curry from these 11 curries. But just A lunch can be chosen from 1 to 4 only. Degree of spices can be chosen from five levels.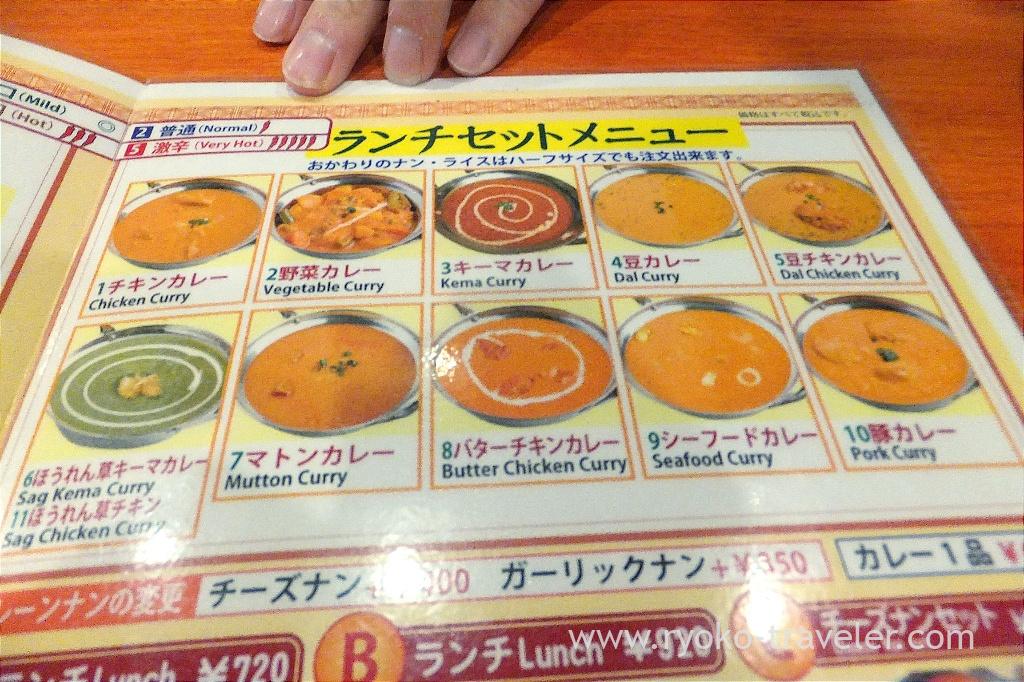 This is Cheese naan set. Cheese naan set have one curry, cheese naan, drink, salads.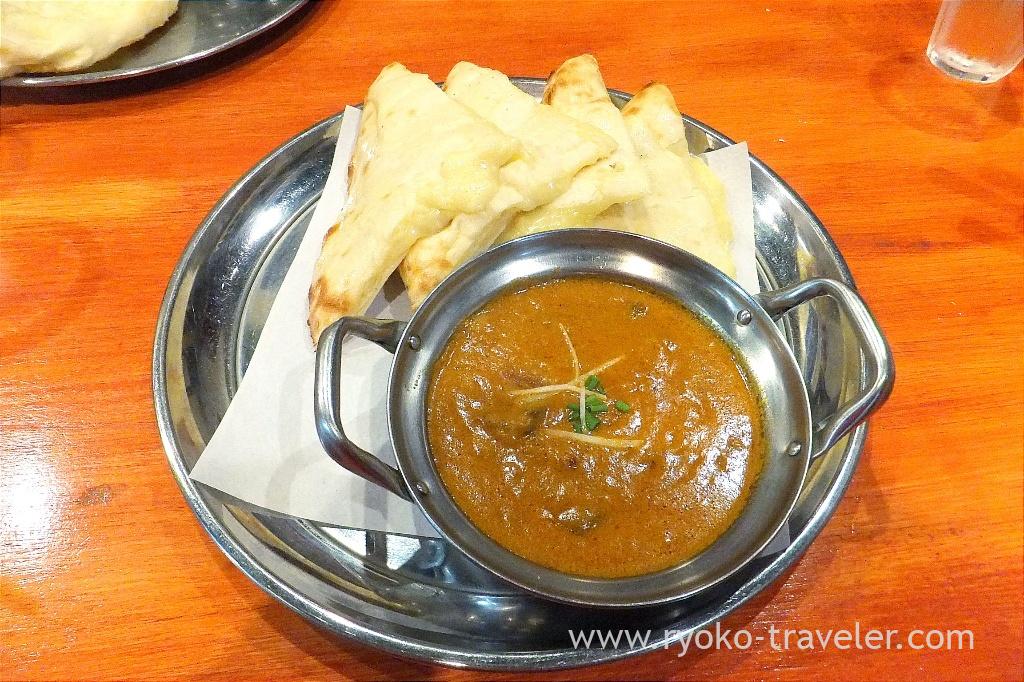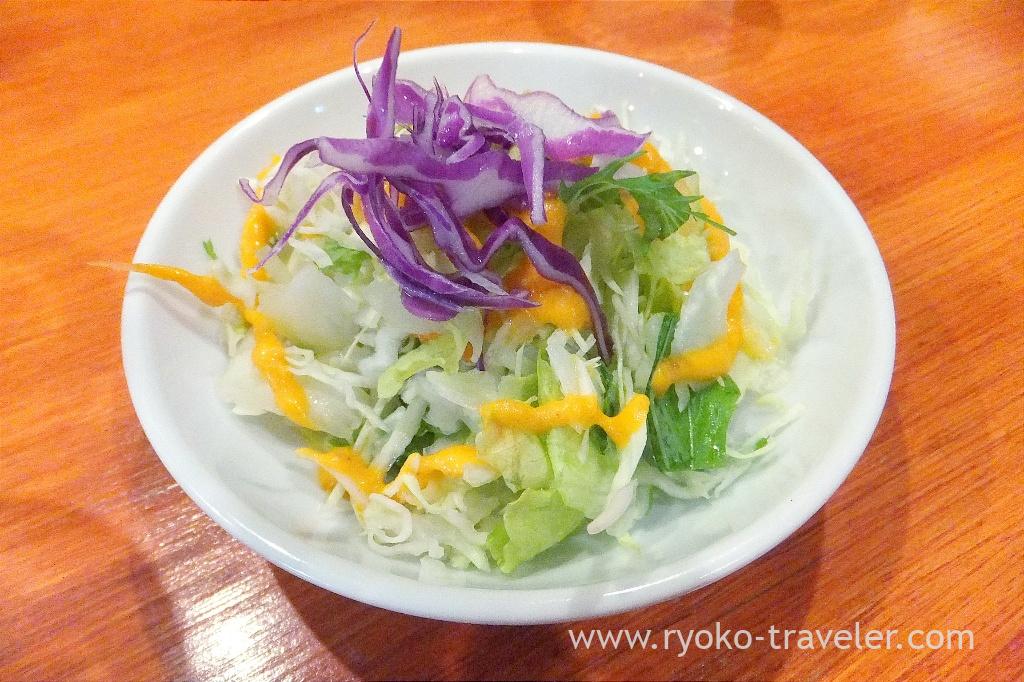 I think it's expensive a bit. But as you see, plenty of cheese is sandwiched. So, it's worth paying 🙂 They offer second helping of naan (second is normal naan)
B lunch. It have rice or naan. I chose naan. The naan was springy and delicious.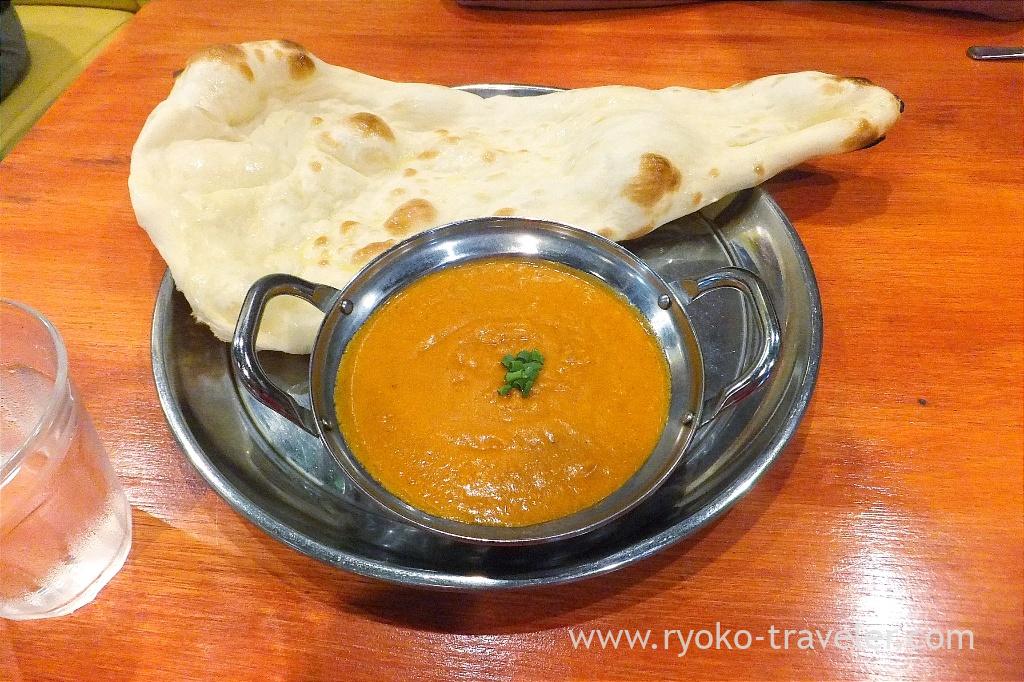 Drink can be chosen from coffee (hot or iced), chai (hot or iced), oolong tea, orange juice, mango lassi, orange lassi, and lassi. Our drinks were mango lassi and iced chai.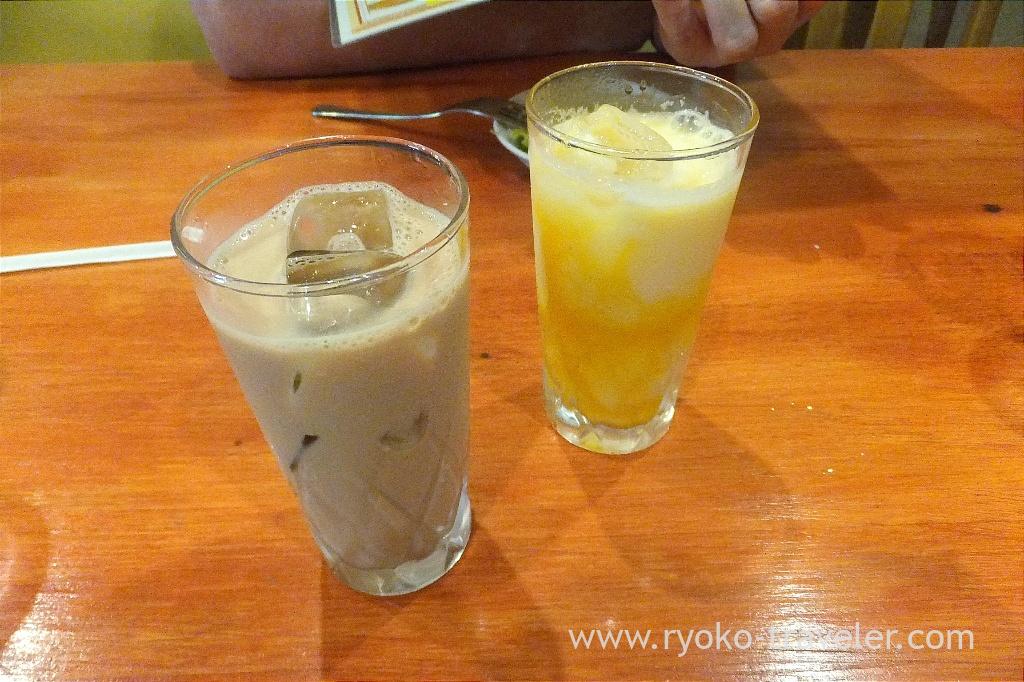 We can order momo and tandoori chicken even during lunchtime. "Soup momo" on the wall attracted us. Another, they prepare kids' lunch (470 yen) and also they accept "to go" (570 yen -).
About

Name Krishna Kitchen Tsudanuma (クリスナキッチン津田沼店)
Open Lunch, Dinner
Reservation Available for dinner time only
Credit card Unavailable

Google Map