I got out of my office at 5:20 pm sharp and went to Kokaibo (Koukaibou / こうかいぼう) that is one of the most popular ramen shop in Tokyo located near Monzen-Nakacho station. The shop is so famous and there is a long line in front of the entrance at daytime. They don't have many seats. So I went to there weekday's night.
When I got to there around 6 p.m., there were some vacant seats. But only five minutes later, they took last order. They close earlier when they run out of soup. koukaibou's menu is very simple. Ramen, Ramen and roast pork bowl set, Ramen set and Menma ramen. Their beer is Carlsberg and Kirin Heartland.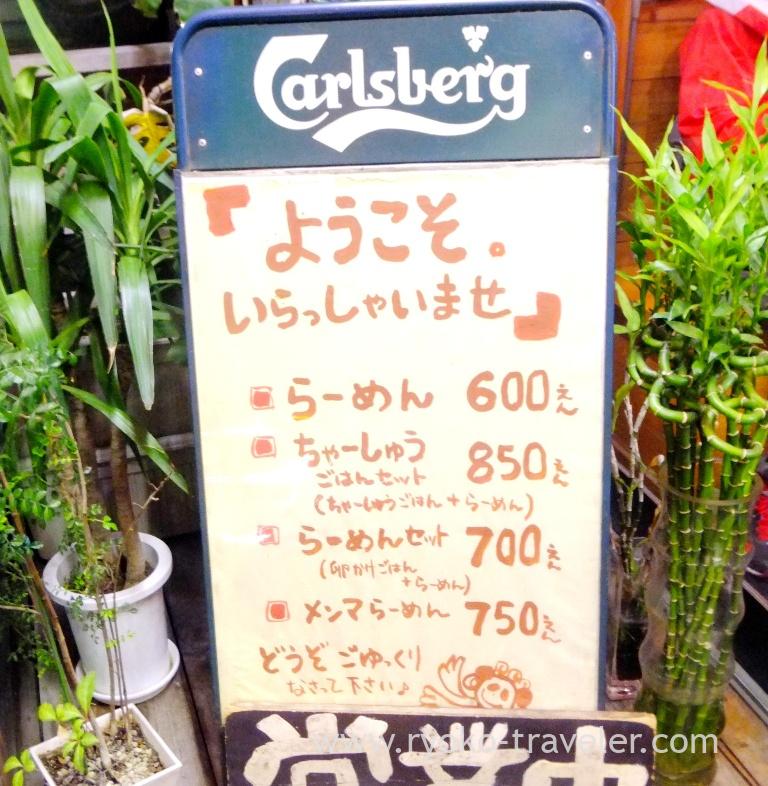 I ordered a ramen set. Ramen set have ramen and tamago kake gohan (beaten egg over rice).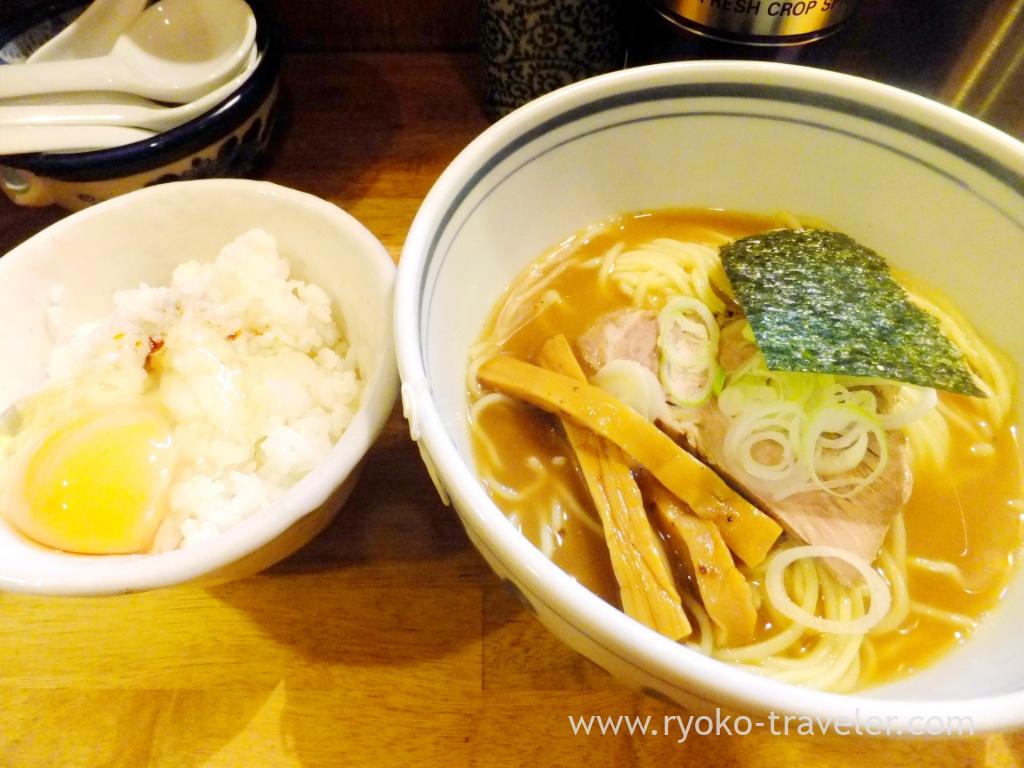 I don't like putting beaten egg over rice from first. At first I break the egg and put over the rice, and eat egg white and yolk separately with rice. And next mix all. I can enjoy three kinds of tastes 🙂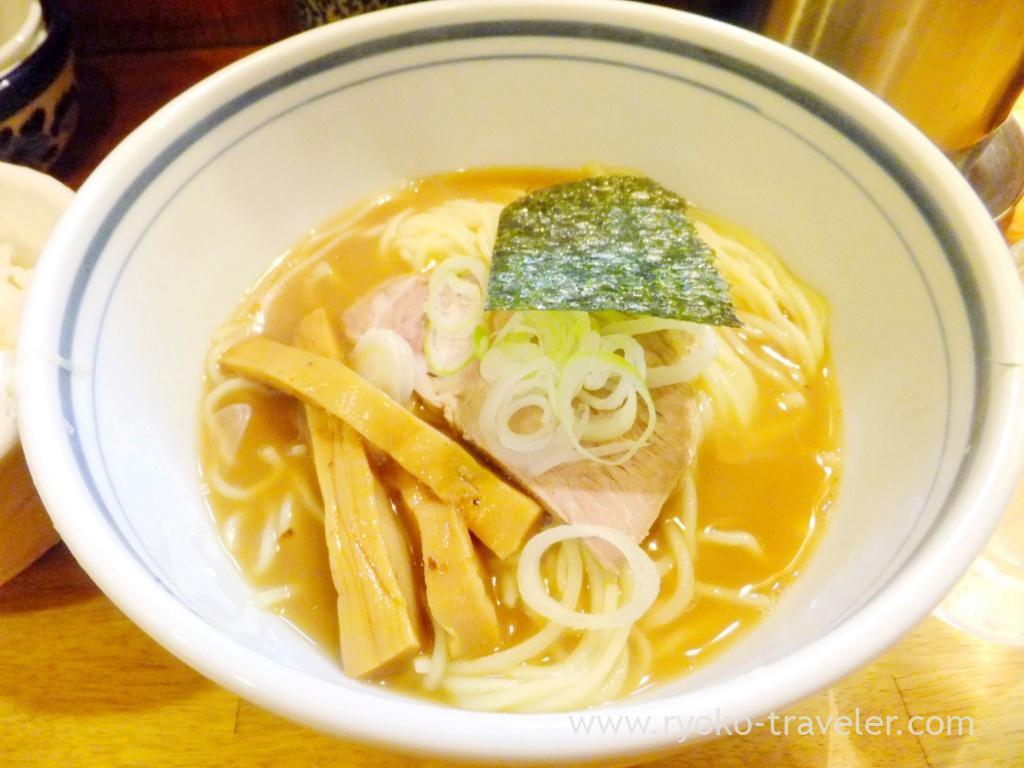 The shoyu soup have much species of broth. For example, dried bonito, dried sardine, dried mackerel, pork bone, chicken and so on. The chef want to cook ramen like miso soup that can be eaten everyday. Actually, it had light tastes. But because of animal's broth, I felt I ate rich ramen.
The soup is so tasty, but to my great regret, the soup was small in quantity I wanted to drink it more) This shop has a reputation for offering good service. I agree. The lady had agreeable manner.
About

Name Ramen Koukaibou (こうかいぼう)
Open Lunch, Dinner
Reservation Unavailable
Credit card Unavailable

Google Map