The shopkeeper of Kokuwagata closed Kokuwagata and started their shop as Tokyo Light Blue Hongo-3. I don't understand what has changed. Tokyo Light Blue Hongo-3 serve Sanuki udon as well as Kokuwagata and they have high reputation as well as Kokuwagata.
---
Speaking of Sanuki udon, Kokuwagata (こくわがた) in Hong-Sanchome area is very popular. So, I visited there after eating dinner (Eh? It's dessert…). The shop is really narrow and they are stand-up-eating udon shop.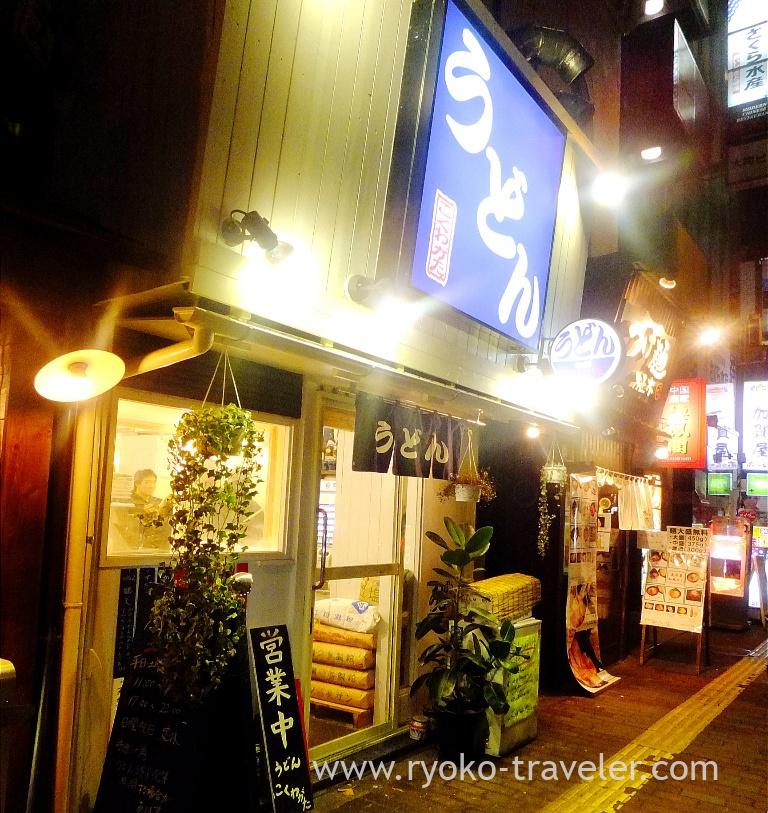 There's a ticket vending machine inside. I bought a ticket of small size of hot kake udon. It's only 230 yen ! Inexpensive ! The staff asked me to put the tenkasu and grated ginger into the bowl just before serving. Of course, I said yes !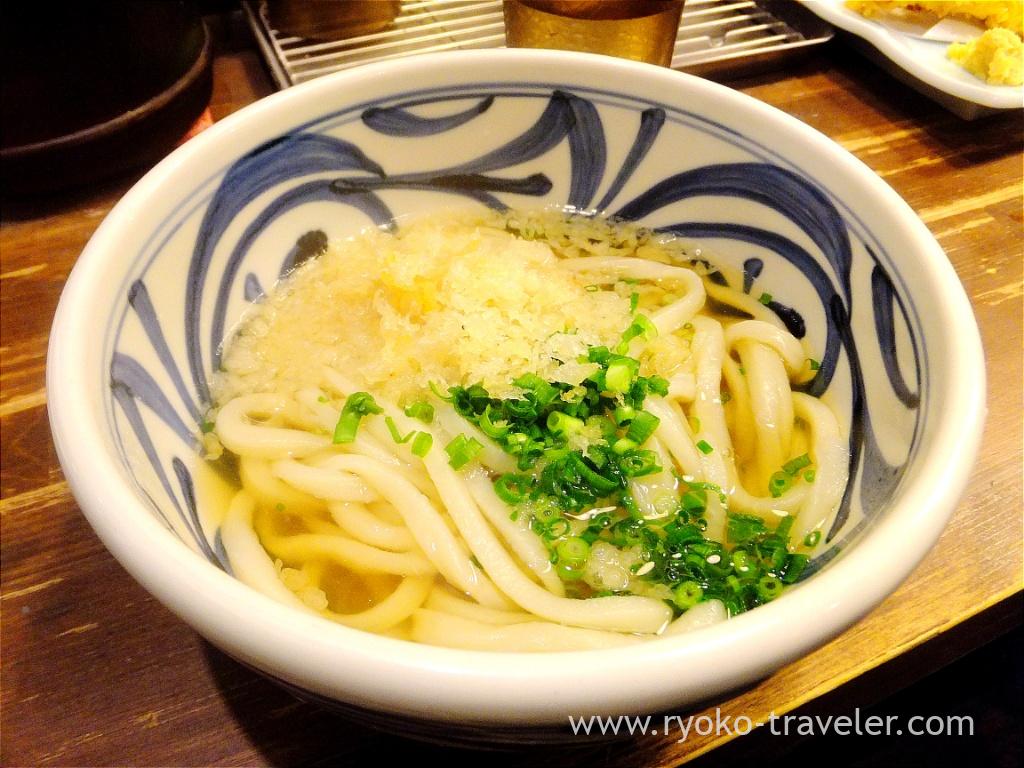 This noodle's texture was springy and the tenkasu was light and crispy. Delicious. And this soup stock was good, too. I drunk it up. If I work around there, I visit there everyday at lunchtime !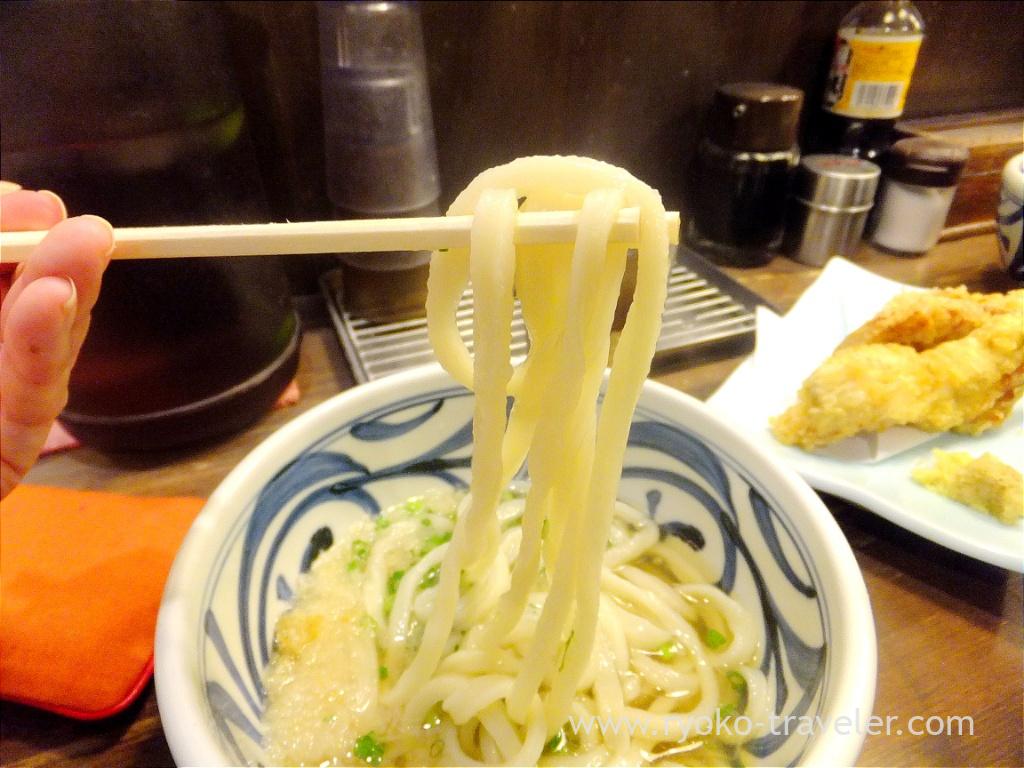 About

Name Kokuwagata (こくわがた)
Open Lunch through dinner
Reservation Unavailable
Credit card Unavailable

Google Map (Tokyo Light Blue Hongo 3)