As I posted before, Tsukiji Uogashi bldg. (築地魚河岸) has been open since 2016. We can buy a variety of seafood and vegetables at stores in the buildings.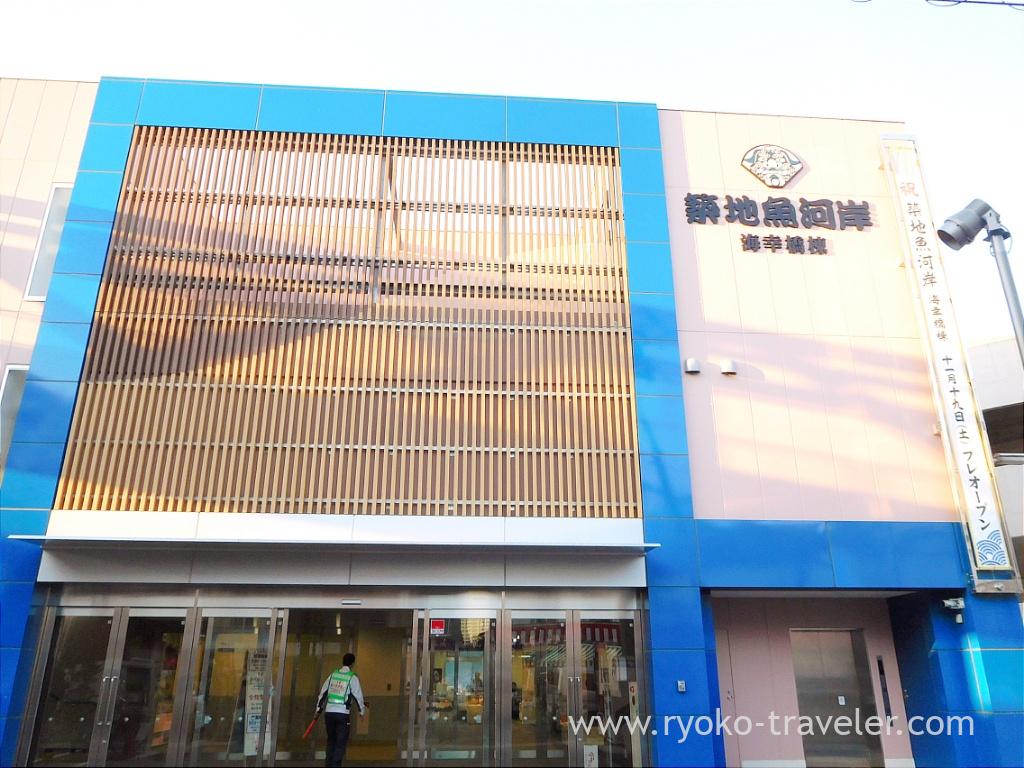 Also they sell foods that you can eat soon like bento, sashimi, onigiri and so forth.
(Eating at the 1st floor is forbidden. If you want to eat foods what you buy on the 1st floor, you can eat them at 2nd floor) But shops don't have many stocks in the morning on weekdays because there're not many visitors.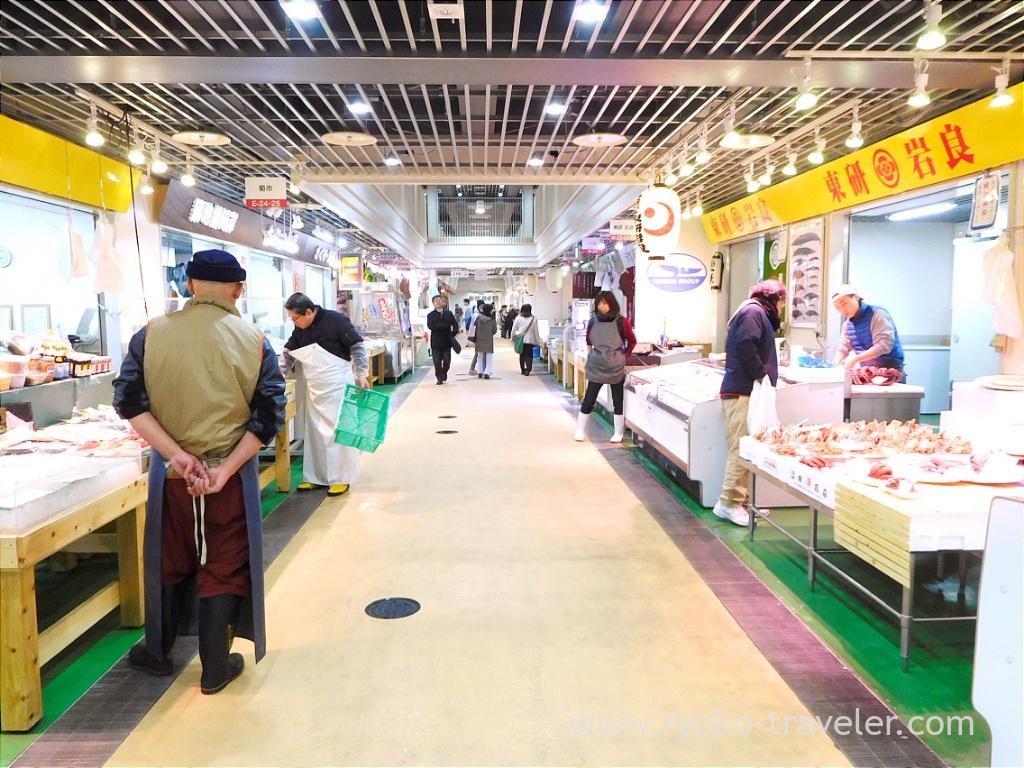 But Kitani Suisan (キタニ水産) sell onigiri (rice balls) even in the morning on weekdays. Thank you !
Mostly they sell two or three species of onigiri.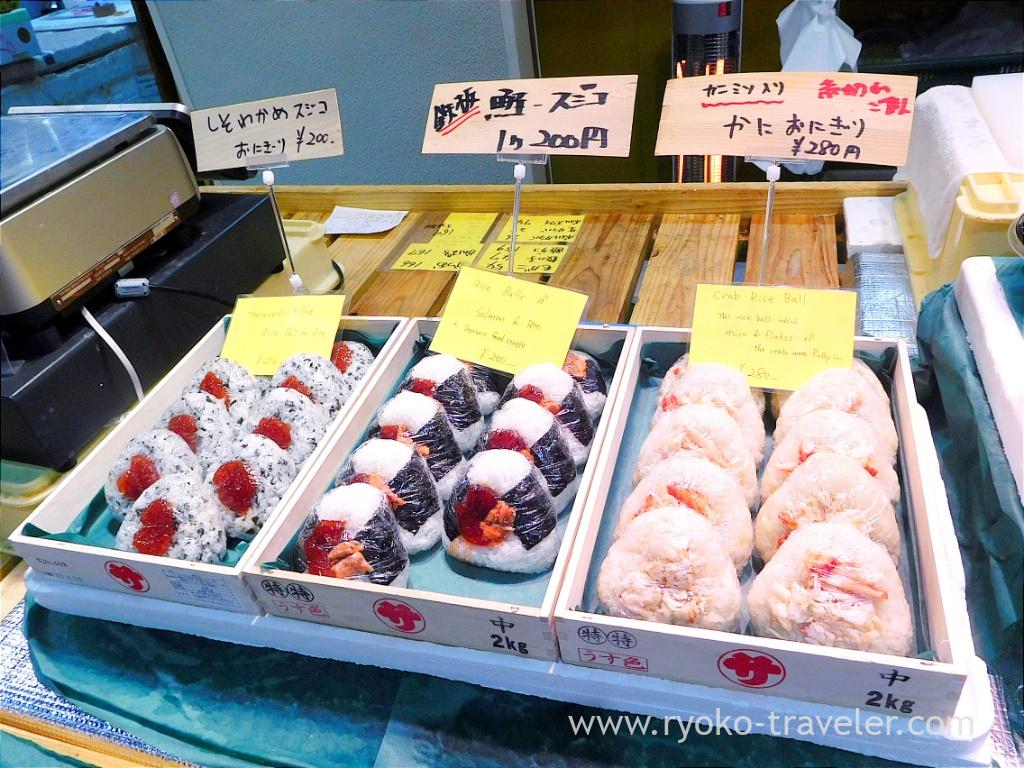 I sometimes buy them for my lunch during work. That's tasty. Tsukiji Uogashi have two buildings. Kitani Suisan is in "Odawara-bashi Tou (小田原橋棟)" along large Harumi street.
They had three species of onigiri in stock that day. Salmon roe with laver and Japanese herb (200 yen), Salmon roe and salmon (200 yen) and crab with its brown meat (280 yen).

This is crab with its brown meat. It have crab meat outside and its inside, much brown meat in it. The rice is cooked with crab's broth. Of course eating it as it is is good. But if you eat it at hotel or home, please try to put it into the bowl and mix altogether. I like this way of eating 🙂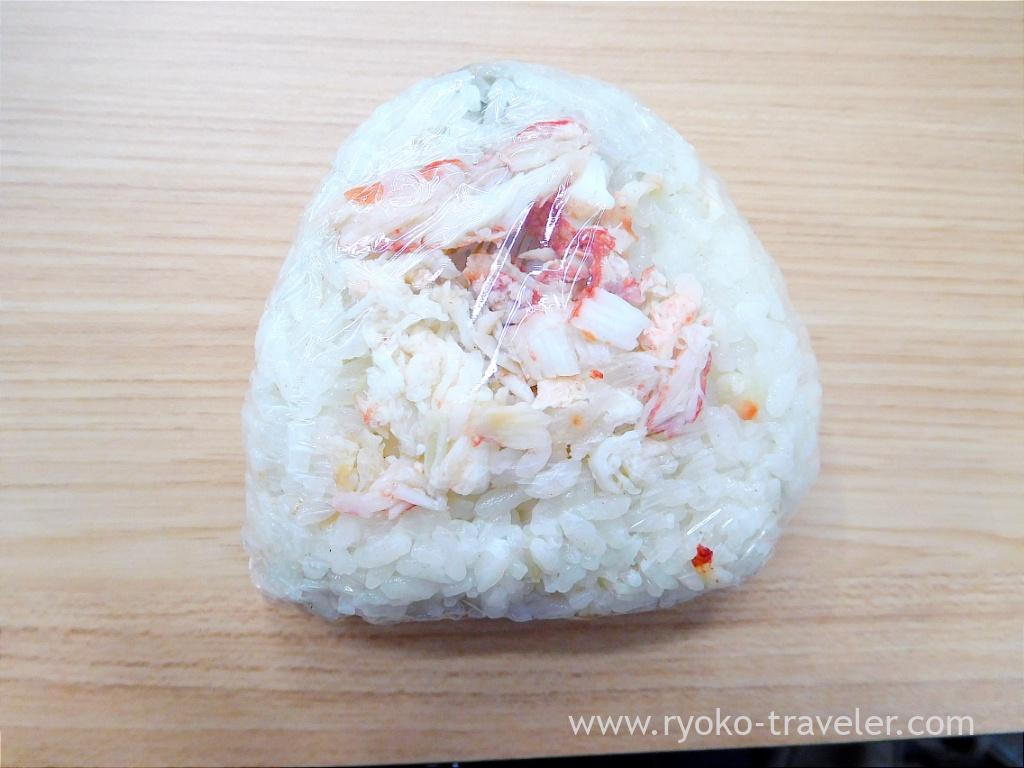 It's salmon roe and salmon. Fixed salted rice, salmon roe and salmon. Simple but tasty.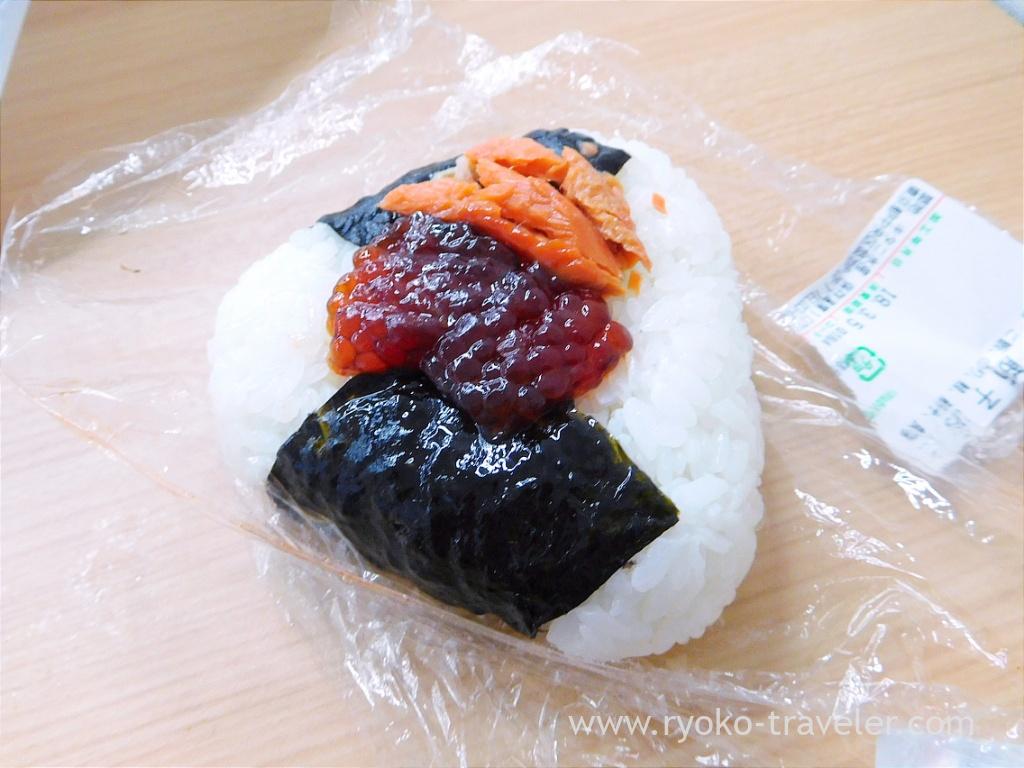 Of course, if you visit there past 10 p.m., they sell sashimi bowl, sashimi, and so on. And they often cut their huge whole tuna in front of visitors. So you'd far better go there in the daytime

About

Name Kitani Suisan (キタニ水産)
Open Morning through daytime
Credit card Unavailable
URL Instagram

Google Map