Wholesalers gather to Tsukiji Uogashi !
"Tsukiji Uogashi" is open from November 19th, 2016, last year.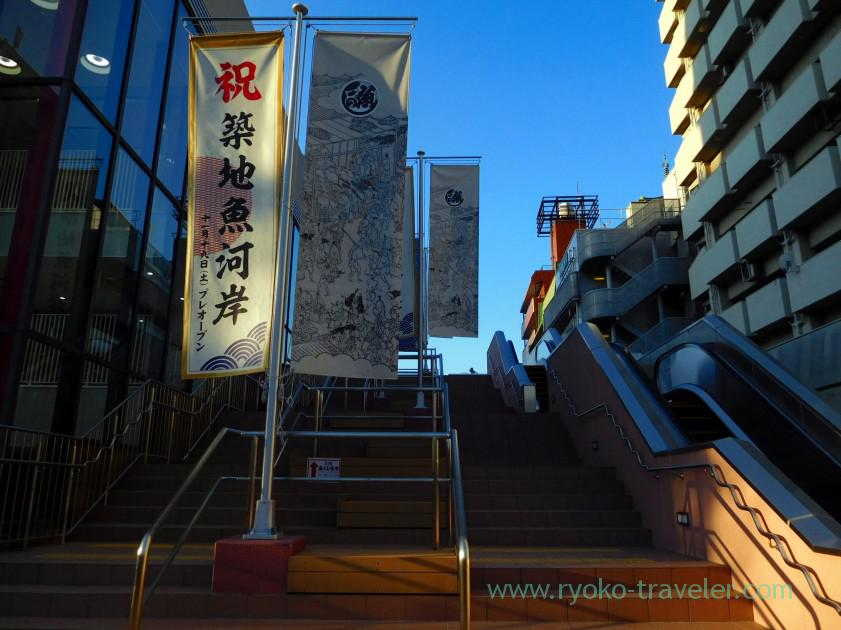 Tsukiji Uogashi is composed of two buildings gathering about 60 seafood or vegetables stores owned by wholesalers.
Many high-populated wholesalers open their stores in the building and you can find top quality foods everywhere.
At first, they accept people who visit there for business use only until 9 a.m. (another people could visit there after 9 a.m.)
It was built for people can buy something for business use after market move to Toyosu because the location of Toyosu is not good.
You remember the market was scheduled to move to Toyosu in November. Yes. It was rescheduled.
Tsukiji Market still exists, so many people who visit there for business use buy within the market.
So, now they accept all people while their business hour.
Tsukiji Uogashi is composed by two buildings. "Odawara-bashi Tou(小田原橋棟)" and "kaiko-bashi Tou (海幸橋棟)"
You can't find which is which from those lookings. The building facing Harumi street is Odawara-bashi Tou and it have food court named "Uogashi Shokudou (うおがし食堂)" on the third floor.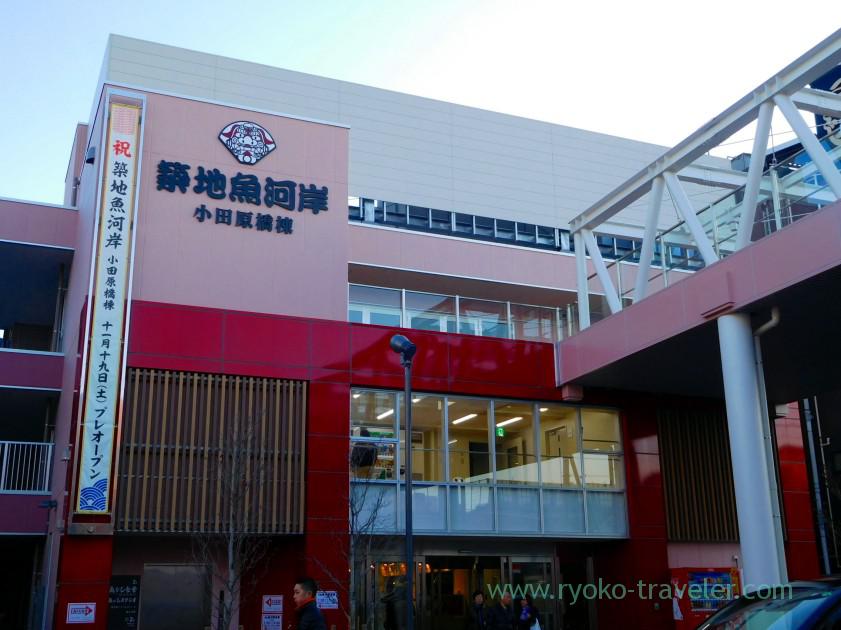 Kaiko-bashi Tou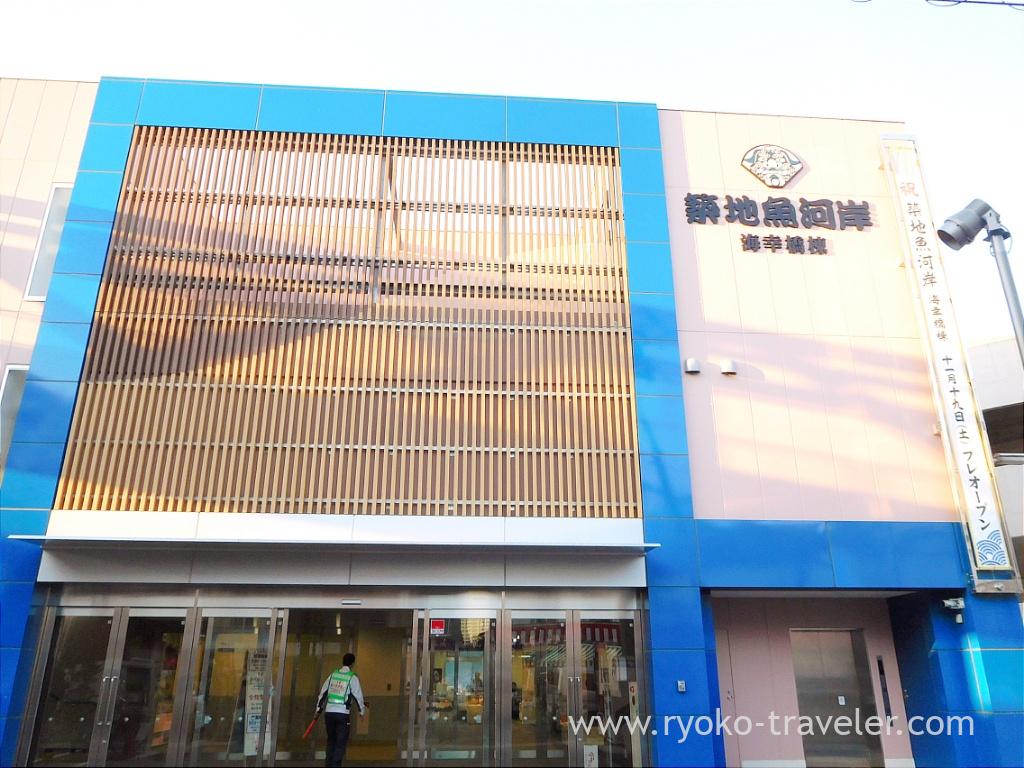 Those two buildings are connected on the third floor.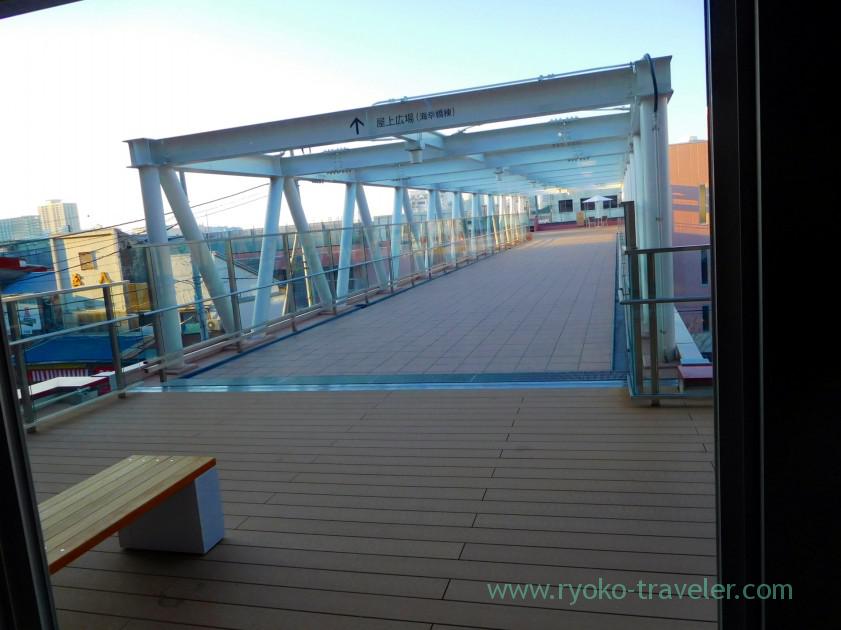 Elevator is prepared.
Uogashi Shokudou is divided by five areas. Deep fried foods, Seafood, Chinese foods, Curry and kissa (cafe).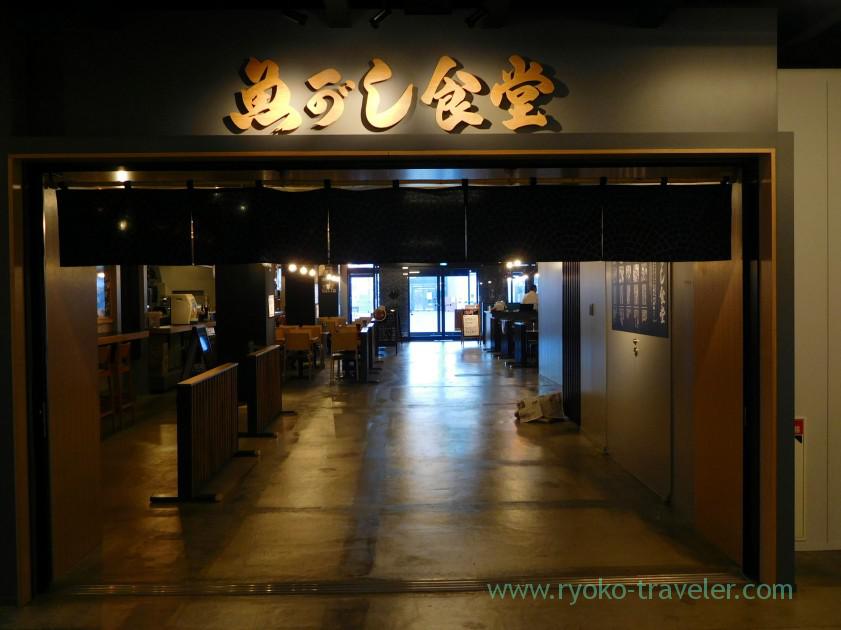 There aren't shop names on the signboard, but each areas are owned by shops within Tsukiji Market.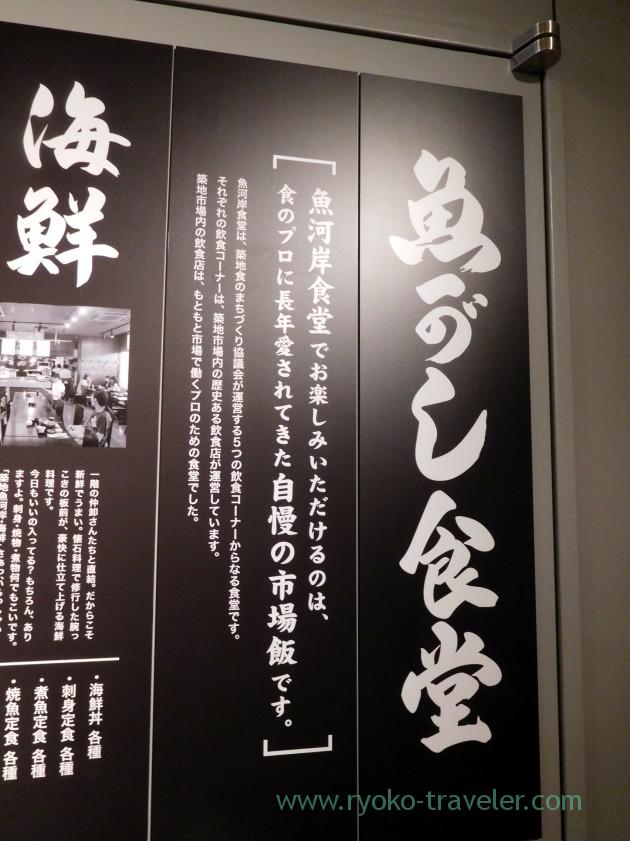 For example, Deep fried foods area is managed by Odayasu and it is called "2nd shop of Odayasu". You can eat kaki-mix (Deep fried oysters and fried oysters with butter set)  there as well as in the market.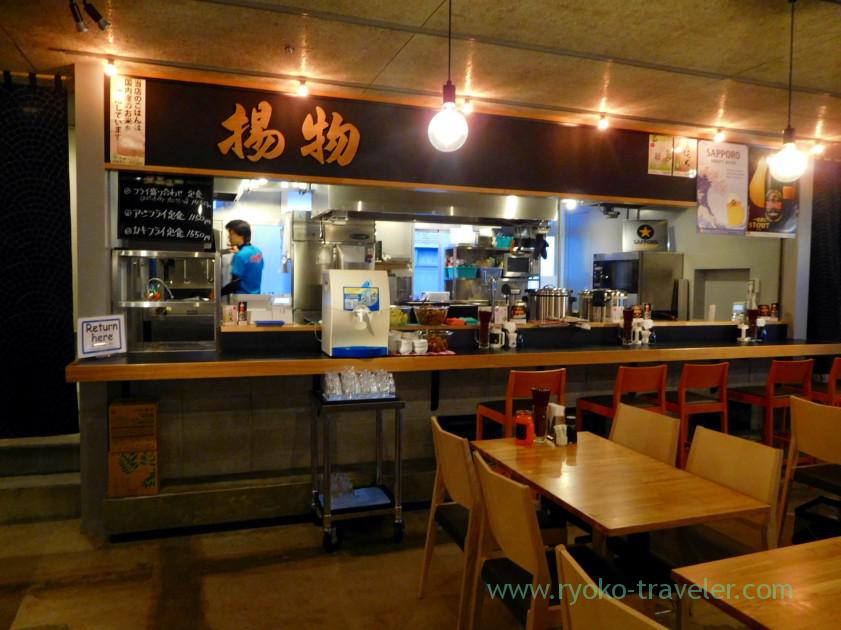 Tsukiji Market : Last KAKI MIX of this season at Odayasu (小田保)
Oysterholic gather ! I had refrained from oysters because I had oyster poisoning at the end of last year. But Spring...
Curry area is owned by Torito.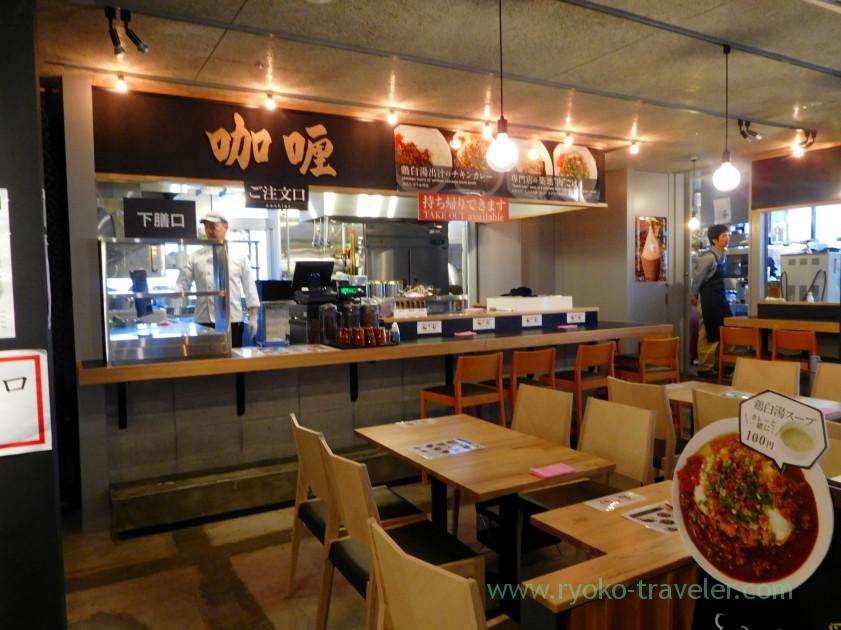 But Chinese foods area is still vacant.
Though Yajima was about to started their business there, somehow it was suspended.
Tsukiji Uogashi don't have much people while business hour of Tsukiji Market, but you can have high quality foods as well as within the market. So, visiting there in the early hour is good choice 😉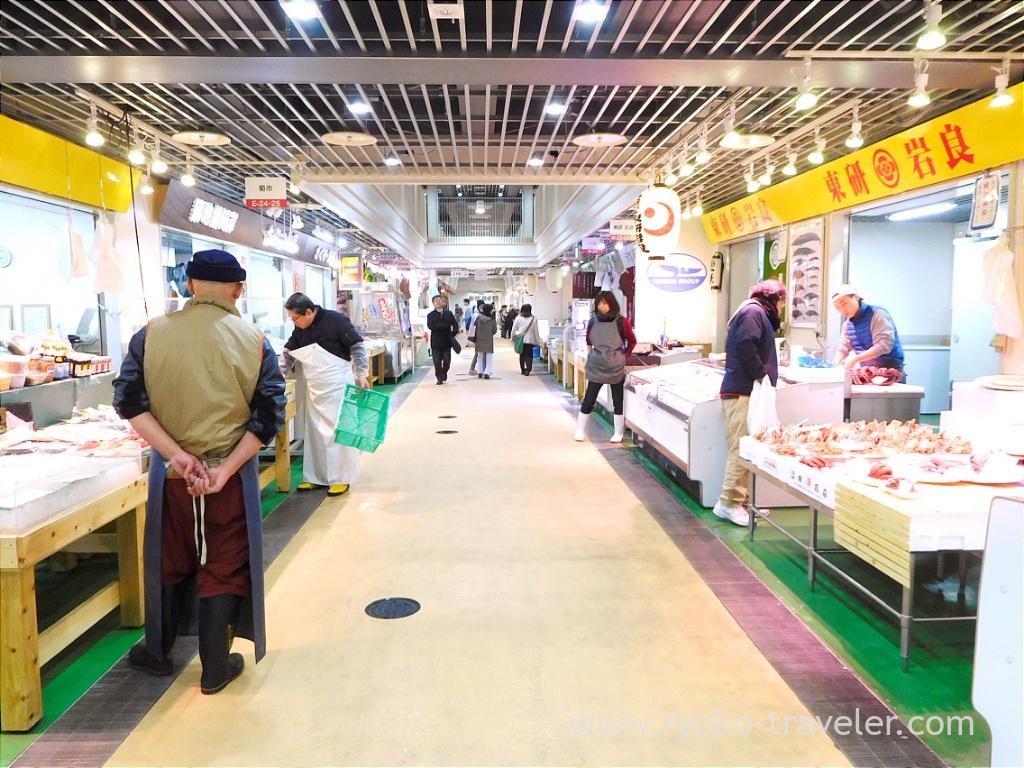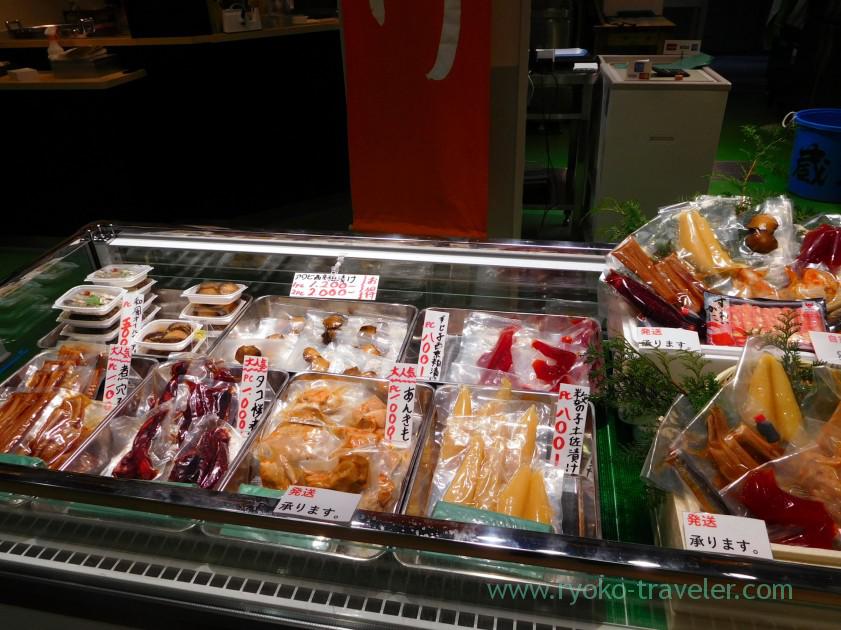 It is open from 7 a.m. to 3 p.m. (Uogashi Shokudou accept order until 2 p.m.) And they have same business schedule as Tsukiji Market.
Even if you aren't interested in Tsukiji Uogashi, it is good break spot because it have clean rest rooms and comfortable outdoor seats.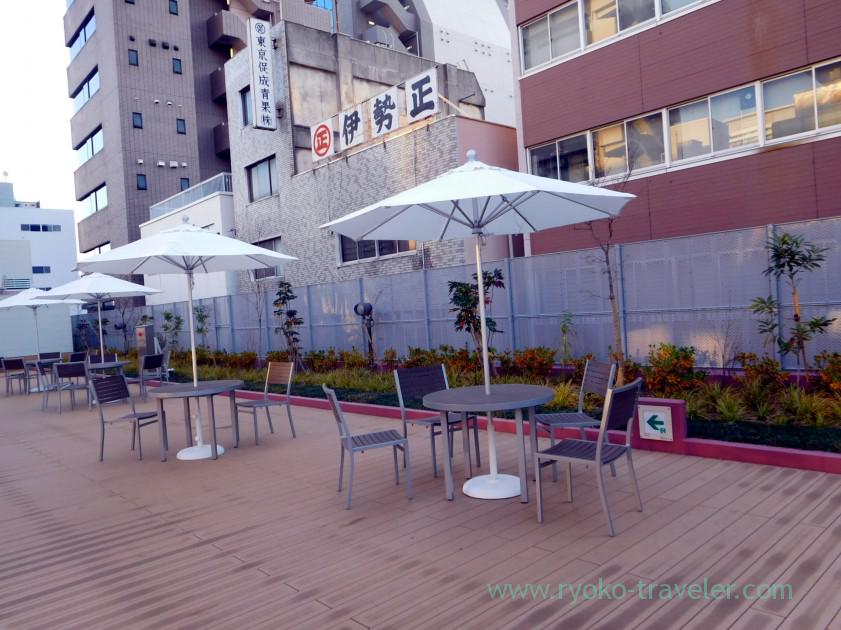 About Tsukiji Uogashi (築地魚河岸)
Open / 7:00 – 15:00 (Uogashi Shokudou Last Order 14:00)
Closed / Market's holidays